In the vast majority of cases, swimming pool owners wanna get the most out of their pools. Whereas, the swimming season may be limited in just a few months during the summer. Maybe you can control the water temperature to adapt to the colder air environment in September and October. Choosing a pool heater or heat pump, even combining the two types of heaters for more efficiency which is famous for mix heating. Moreover, using an automatic pool cover is another wonderful resource.
With the help of the below tips, you might extend your swimming season by weeks or even months till early spring or late autumn.
1.Utilizing the Solar Cover
Increasing the swimming pool temperature by up to 15 degrees, a solar cover is one of the typical ways to extend the pool season. Like a common greenhouse, it allows solar thermal energy to enter but no chance to escape. A serviceable solar cover can greatly reduce heat loss from water that has been heated. The main pool heat loss is evaporation, with up to seventy percent of your swimming pools heat loss coming from evaporating. If you have already used solar cover, it might cut down evaporation by up to fifty percent, shortening your time refilling the pool and cost that would be spent on replacing chemicals.
What's more, if you prepare considering a gas heater or heat pump, it's necessary to ensure you replenish its heating power with a solar cover. Moving a pool heater without it is just like operating your furnace with the windows open, the energy will escape quickly and your money is no exception. Why not combine the available solar cover with the pool heater? Therefore you can keep the heat energy inside your swimming pool for longer periods of time, which giving you more season to stay in your pool.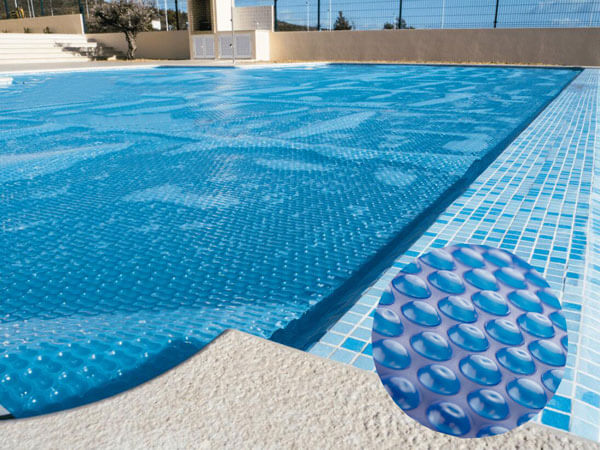 2.Thinking About a Gas Pool Heater
For pool owners who live in the north area, most of the time it's not their parents control how long their pool season is and actually, it's nature-controlled. Generally, it's the cool temperature that forces people to withdraw back into the warm house. However what if you can manage how cool or hot your swimming pool water is? Until now, the Gas heater is the most welcome way to make up your pool warmer as well as it's also the positive method to extend your swimming pool season for a few weeks. No matter propane or natural, both of them work in all environments, which is one of the perfect advantages for a Gas heater. With very little preparation, it also allows owners to heat the pool whenever needed. Though it brings the most heat in the shortest time, you only run it with the least cost-efficient. They might a little expensive to buy and maintain actually, in other words, how much cost you need to pay to depend on your local gas prices.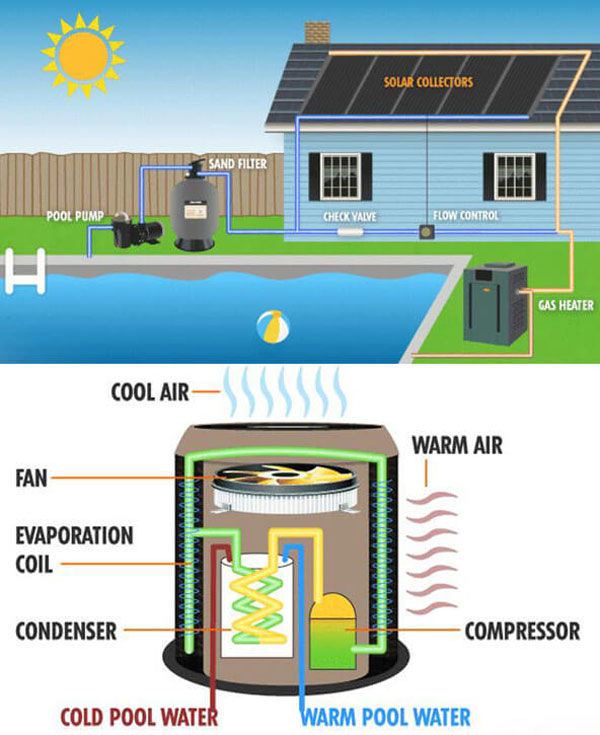 3.Choosing Energy Efficient Heat Pump
If you wanna a wonderful alternative to a gas heater, a heat pump might satisfy your demands. Nevertheless, more pool owners usually think the heat pump has some limitations. As a matter of fact, not only they are increasingly popular but have the greatest ability to save your cost in the long run and not as expensive as the gas heater is. Nobody likes things that cost a lot of money, right? In the preliminary stage, install a heat pump need relatively high cost, which freaks more swimming pool owners out. But in the long term, swimming pool owners will economize vast money throughout the service life of the heat pump which costs a fraction of a gas heater.
Just like everything has its limitation, the heat pump is not an exception, which utilizes and extracts the thermal energy from outside and makes over it inside. It changes the direction of the heated air which acts like an air conditioner clearing away heat from your house. It transfers heat instead of generating heat and that's why heat pump runs more energy conservation.
Choosing a solar pool heater is another energy-efficient way and environment-friendly which not only have low operating budgets but also save more maintenance cost. Moreover, keeping in mind that it won't hot as well as a gas heater on cloudy weather so you should consider that your house has enough space to mount the solar panels and you can have a good time.
However, there's one thing you should pay attention to is that heat pumps usually do not work correctly in environments below 50 degrees Fahrenheit. It's too wasting money to consider a heat pump if you live in a region of constant cold.
If you want to learn how to save more swimming pool maintenance cost, you might not miss this post: Do Three Main Things To Save Pool Maintenance Cost >>>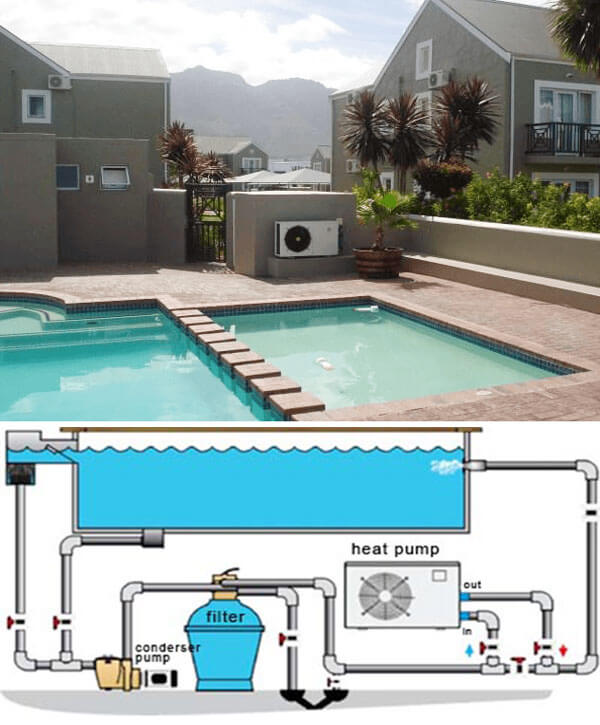 4. Considering Swimming Pool Screen Enclosure
Perhaps few people know that a screen enclosure another advantage is helping the pool keeping the water temperature from becoming too hot or too cool. One of the most expensive aspects of swimming pool maintenance is heating the water in cool weather, installing a screen enclosure might save more money.
Solar cover mentioned above works well on improving heat retention and cutting down heatless, but they are unable to block out nature entirely. They can't change cool weather into a warm temperature at the end of the day and a cool temperature still a cold temperature with or without a solar cover. Honestly speaking, it'd make a huge difference after you build an enclosure.
Wanna know more about the swimming pool stunning design ideas, more discovery here: Mosaic Helps You Create A Fancy Swimming Pool Design >>>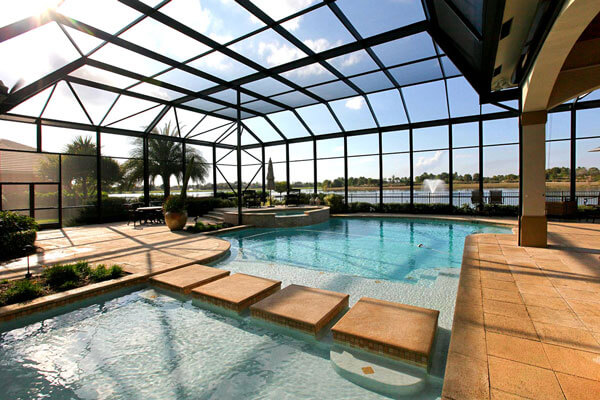 Get any advantageous ideas? As an experienced mosaic manufacturer, Bluwhale Tile is committing to researching and developing the exquisite swimming pool tile for global customers. Furthermore, we prefer collecting knowledge about swimming pool building, maintaining and etc. Don't hesitate to contact us for delicate samples and share your creative inspiration!