There are plenty of exterior wall cladding materials available, including concrete for the recent welcoming industrial appearance, simple paint with its versatile or pure palettes, wallpaper, porcelain tiles, and natural stone. For outdoor wall covering, the paint might be the usual choice, but natural stone as exterior or interior wall cladding is increasingly popular due to its wonderful performance. Bluwhale Tile is launching the latest natural stone wall cladding series recently, and then, what are the benefits of this wall cladding material? Reading on this blog now:
Creates Timeless and Refresh Vibes
Except for the noble and elegant look, natural stone wall cladding can also give the impression of timeless. Since the ancient China and Roma, this material has been still used today. Natural stone such as slate or sandstone has uniform character, so it could be cleaned many times and still look like new.
By the way, if someone wants to create a refreshing vibe in a home space, it's highly recommended to use natural stone wall cladding. This material might perfect for garden, bathroom walls, or villa exterior walls. These materials can also be applied as a feature wall in a hotel or resort bathroom, which can enhance the feeling of being close to nature while taking a bath.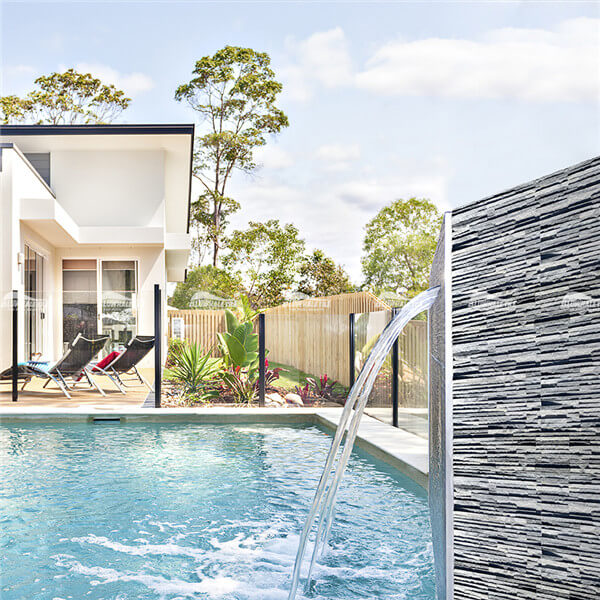 Featured Product: Natural Stone Wall Cladding BMZ901
Enhances The Value of Property
Natural stone can give your house property the effect of the rustic and old feeling. Wear-resistant, strength, and versatility of natural stone wall cladding on your swimming pool side decorative walls, especially, the exterior walls of the house can enhance the overall value of the whole property right now.
Someone like the traditional appearance while someone prefers a modern look. Natural stone wall covering has capabilities to bring both. It also is enhancing the whole value of your house property.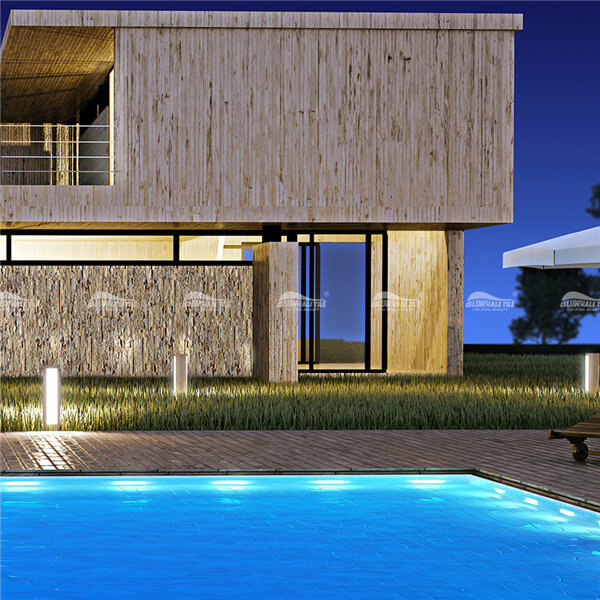 Featured Product: Natural Stone Wall Cladding BMZ902

Improves Stereoscopic Sensation For Walls
When it comes to natural stone wall cladding, it will bring out the aesthetic perception and improves the whole attraction of the exterior walls. Uneven thin stone wall cladding is arranged in rectangle or Z shape, which are beautifying the
swimming pool waterfall walls or the entrance walls of the villa. You can change natural stone colors, textures, or types for each decorative walls of your exterior and combine well with everything, such as this project shows: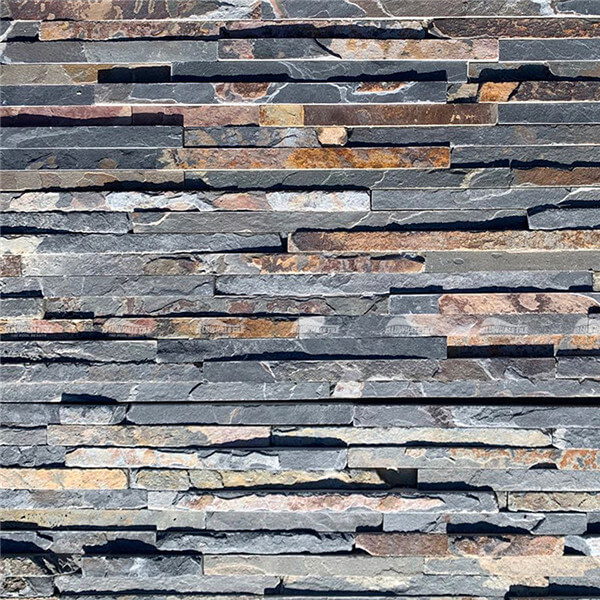 Featured Product: Natural Stone Wall Cladding BMZ903

Brings Beauty To Your Backyard Spaces
How to make your backyard garden unique? Choosing natural materials might be a great idea! We recommend the household to use natural stone wall cladding to create a feature and characteristic wall and use slate stone wall covering, which can get a beautiful space easily. The waterfall feature, warm led light, and cozy blue pool tone make your friends and holiday parties memorable.
The low swimming poolside stone covering walls with stacked and thin stone creates a natural look and improves the feeling as well as ease when right natural stone textures, sizes, and colors applied.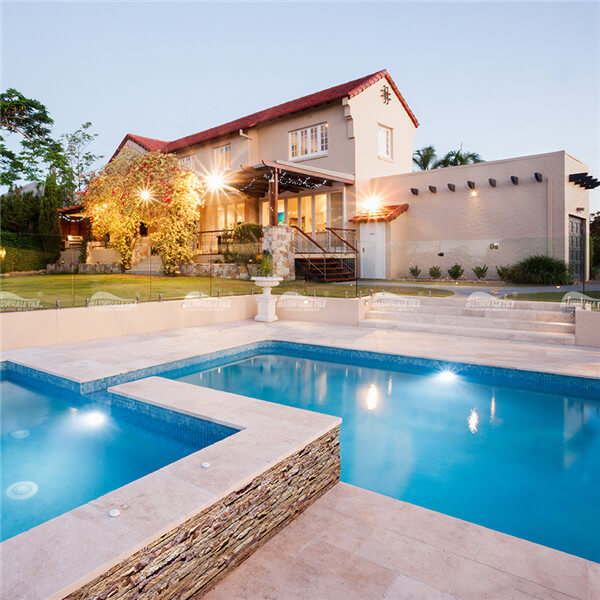 Featured Product: Natural Stone Wall Cladding BMZ902

High Versatility Suits Any Rooms
As we know that natural stone wall cladding has excellent versatility to suit in any style room or spaces in your house, be it villa exterior walls, fireplace, garden, swimming poolside areas.
By using natural stone wall cladding, it's easy for you to divide space in the living room or garden. What's more, you can add creative or interest by accent walls with an uneven finish and different stone types. You transform your swimming pool into a place with distinct areas, such as the area of movement and leisure space in the pool, by natural black stone wall covering.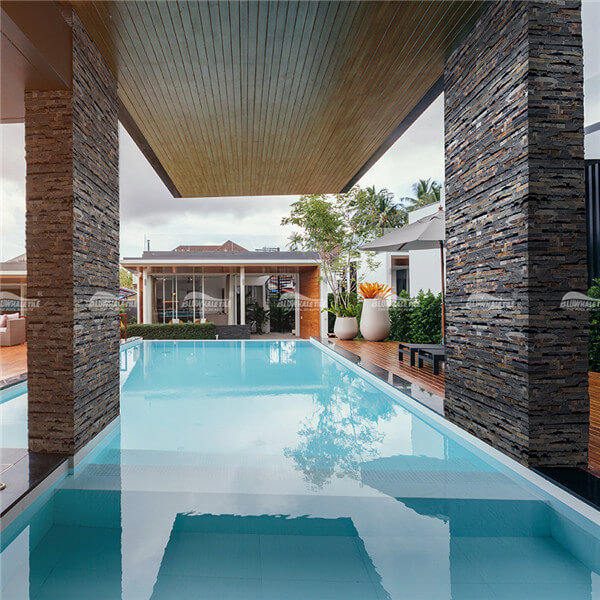 Featured Product: Natural Stone Wall Cladding BMZ903

Weather-Proof Walls Performs Well
There are many types of natural stones that are usually applied to the exterior walls. Some of them are slate stone and sandstone, which is famous for its advantages in terms of protection against the heat weather. They're mold and mildew free, which can be the advantage for household because they don't have to add extra coating on the exterior wall to avoid moldy. Moreover, natural stone wall covering in the exterior can prevent extreme hot weather, frosty winter, and heavy rain damages.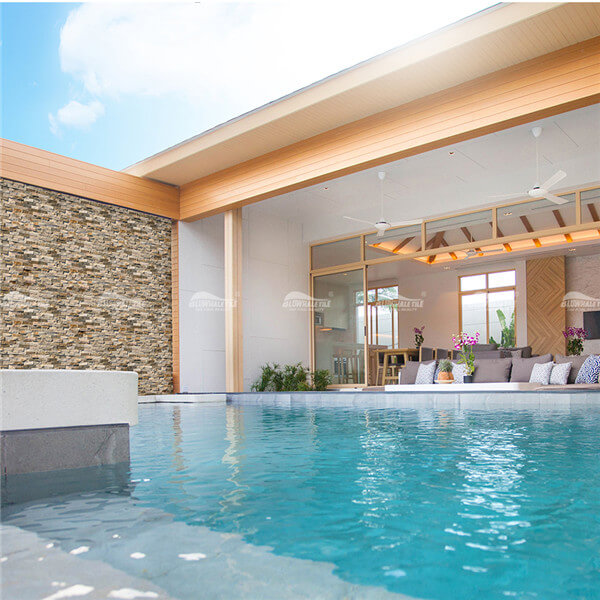 Featured Product: Natural Stone Wall Cladding BMZ906

Reduce Maintenance Worries
Natural stone wall cladding is the most solid material with weather-proof, wear-resistant, and lasting properties. Therefore, natural stones hardly break. the stubborn stain is rarely to get an eternal place on natural stones. Usually, water can wash most of the dirt and common stains easily.
With a simple dusting and sweeping process, the natural stone walls can regain luster. And ordinary soap or usual detergent solutions can bring the luster back of natural stones.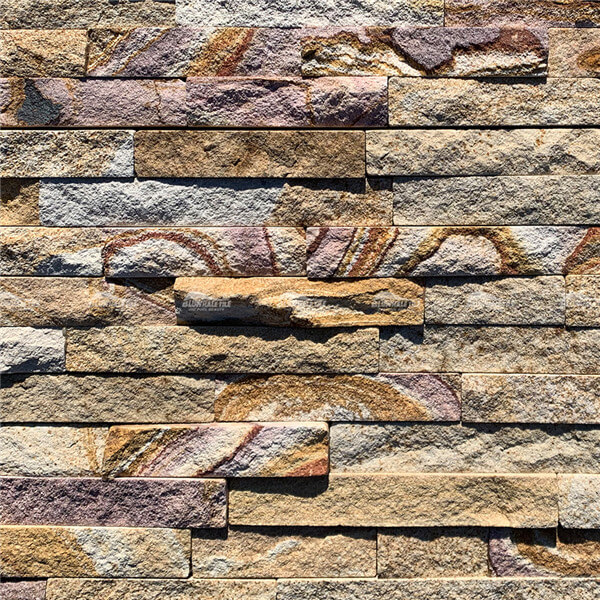 Featured Product: Natural Stone Wall Cladding BMZ902

Utilizes The Strength and flexibility of Natural Stones
What's the sturdiest material in the construction from ancient times to the present? Natural stone, no doubt. It can withstand various weather as well as wear and tear from everyday use. That's the reason why natural stone is flexible materials that last for a long time with low maintenance.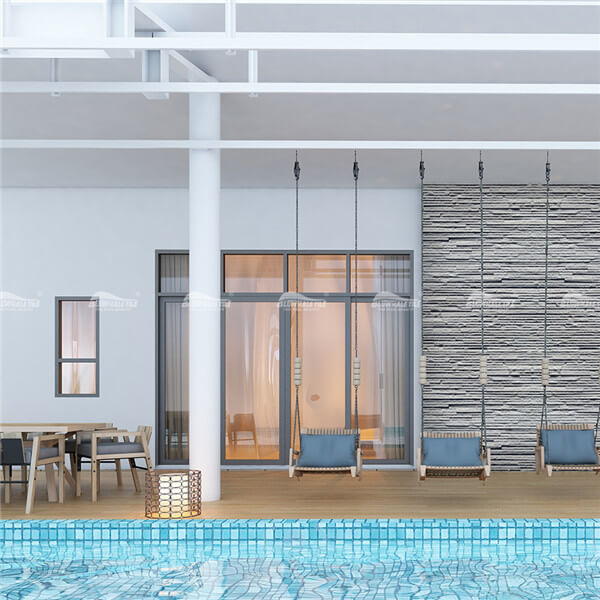 Featured Product: Natural Stone Wall Cladding BMZ904

A Wide Range Of Stone Wall Cladding
Natural stone wall cladding provides a unique and personalized touch feeling while meticulously planned and installed. For instance, not only swimming pool sides are the perfect place to use it, interior fireplace, entryway walls, or garden landscape stacked stone wall cladding are also the ideal places.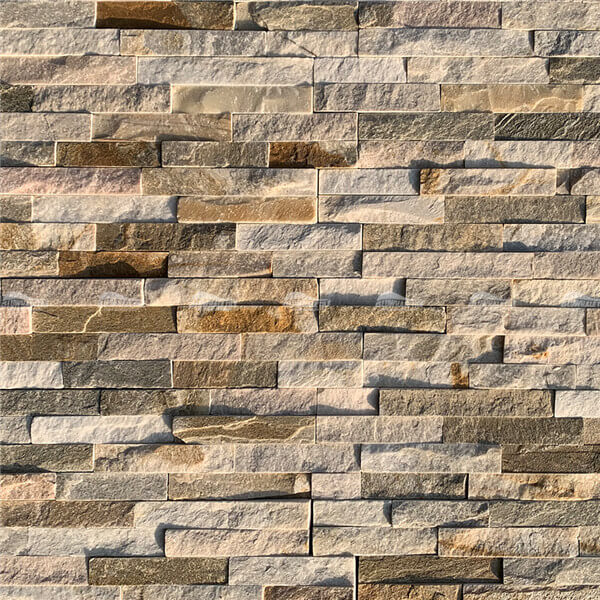 Featured Product: Natural Stone Wall Cladding BMZ906

Generalizability In Residential and Commercial
Natural stone wall cladding can be installed in the space of your private villa or commercial building spaces. Someone might ask us that can I use natural stone wall cladding for commercial space? Sure, of course! One of the main advantages of this material is its versatility and durability. Stonewall covering is highly durable to the elements, making it perfect for commercial space, which can add a textural and organic feeling to the hotel lobby or other public spaces with multiple colors and patterns.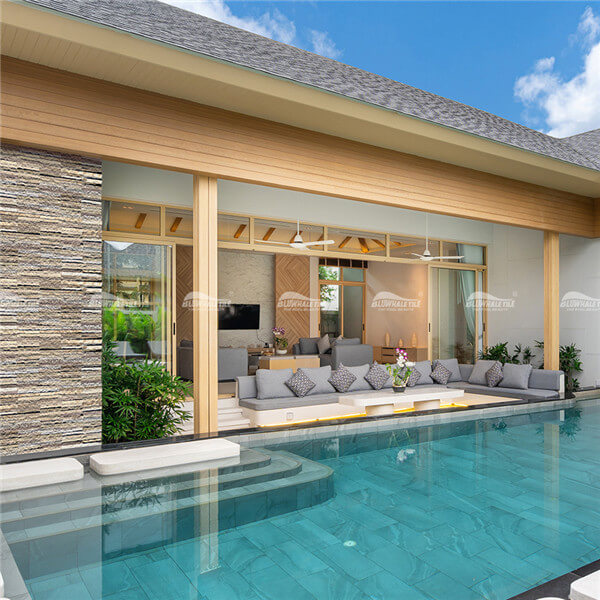 Featured Product: Natural Stone Wall Cladding BMZ905
Get Inspired?
Adding natural stone wall cladding into your future projects to get a beautiful look! Contact us immediately for samples to feel and touch in person, you might fall in love with these natural materials! Bluwhale Tile will be your partner in your swimming pool plans and we'll continue to launch more products to decor your pool spaces.
Want to know more about natural stone pavers, head over to our blog: What Are The Perfect Pool Deck Surfaces To Protect Slipping >>
Check out our blog for more trendy pool design: Swimming Pool Project: Appealing France Hotel Pool Design >>