Triangle mosaic tile is getting trendy in both residential and commercial space due to its timeless geometric beauty. Keep going and in order to meet more customers?? demand, bluwhale tile does our best to make innovation on our swimming pool mosaic tile lines. We are sure that when triangle meets swimming pools, you will achieve a brand new out-standing pool design. Today we are going to introduce 4 popular pure blue mosaic triangle ideal for an unqiue pool or spa space. Read on and you would love these patterns.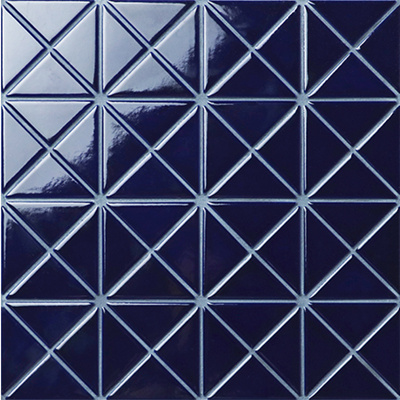 2" federal blue porcelain triangle tile
Blue is a common color for swimming pool covering, while different blue shades will create a different styles. The federal blue color is the best seller of our pure triangle tiles series. It is dark and deep, high-class, is a great option to install a large pool like a big ocean. It is also well-received for small private pool for this deep blue color adds more depth and space to any pools. With a glossy surface process, the pattern looks wonderful under water and lighting.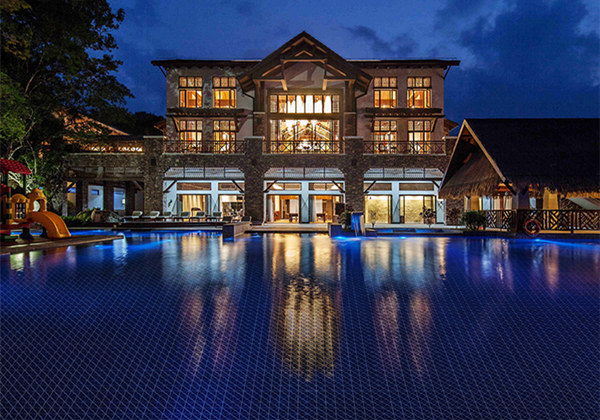 The front-of-house huge swimming pool finished with federal blue tr-sa-pa has turned up the villa taste. It is a great investment and gives big values to the house.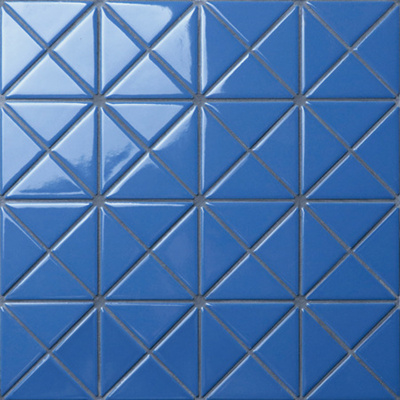 2" cornflower blue porcelain triangle mosaic
If there is a noble color for pool, it is the cornflower blue. Blue cornflower is known as the national flower of Germany, it is beautiful and elegant, famous and precious. We get inspired and produced our tile rendering in this unique blue color, which definitely level up any pool projects. Each mosaic chip is mounted on mesh back, it is easy to install and cut.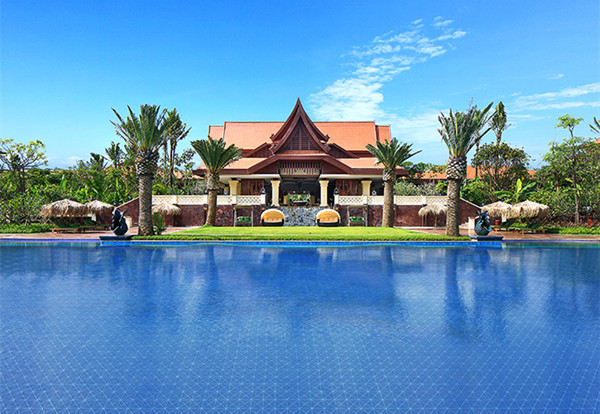 The blue triangle pool water looks as clear as the sky.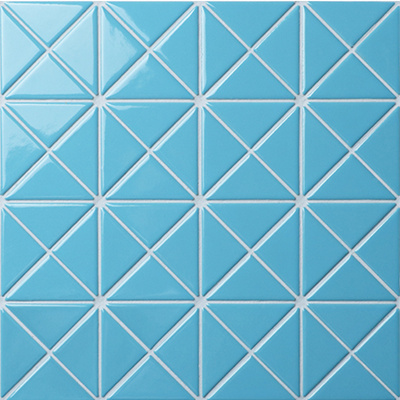 2" baby blue porcelain triangle mosaic patterns
The baby blue is kind of lighter and brighter blue, which can creates a purer and cleanner pool space. The edge is smooth and the finish is high-gloss, that is easier to clean and difficult for bacteria to hide. Made of high quality porcelain materials, the pool tile is wear-resistant and low water absorption rate. Mesh back design helps your installation simpler.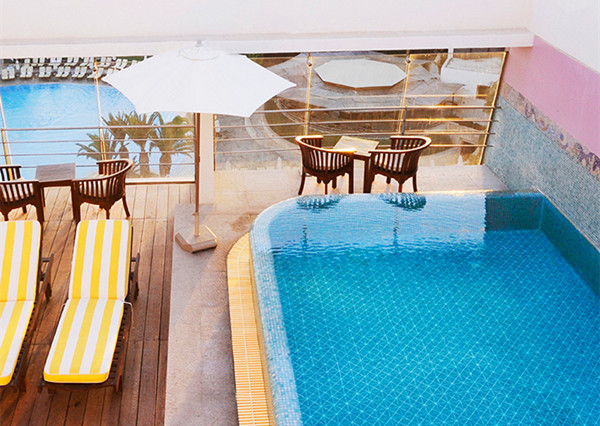 The combo of triangle tiling pool spa with cozy lounges and beach unbrella brings you a touch of holiday and relaxation.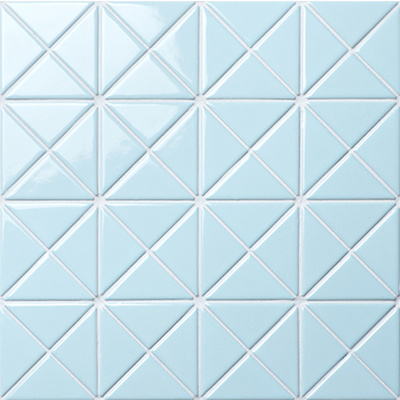 2" alice blue triangle shaped ceramic tile
Alice blue is a special blue shade referred as white-blue and ice blue due to its pale coloration. If you want a cool vibe for your swimming pool, try to consider this blue color.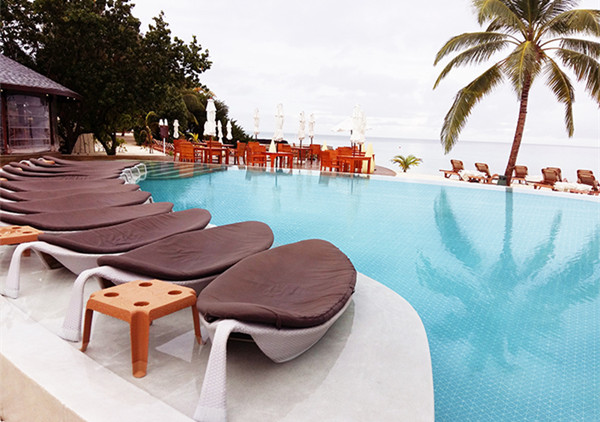 The beach swimming pool is where i wanna spend my summer time, the white-blue triangle tile install a modern and cool pool space for you.
Hope you get inspired from these 4 triangle mosaic tiles above, and if you want to have them for your next pool project, welcome to contact us for best pricing now.

If you are looking for china blue triangle mosaic tiles for swimming pool and spa installtion, bluehale tile would be your good choice. And just click to our triangle series to discover more triangular geometric tiles collections. We has into mosaic tiles for pool for many years, with high-tech production and professional service team, to provide best products for all customers worldwide.