What is a mosaic? A mosaic is a combination or collection of small pieces of porcelain, ceramic, glass or stone tile in a certain shape that are assembled to make a large tile, usually mounted onto a mesh backing for easy installation.
Looking to remodel your house or backyard? Want to make a design statement that can reflect your own personality and style? Mosaics are a perfect solution, and you don't need to spend a fortune. Mosaics can be used for the inside or outside of your house, and they can be turned into an extension of your personal taste.

Adding Personality to Your Backsplashes with Mosaics
Mosaics are very commonly used for home use nowadays, especially for interior decoration, floors or walls. For exampel, hallway, entrance, bedroom, living room, bathroom, dining room and kitchen, especially kitchen backsplashes, which is one of the most common areas for mosaics to be used.
Melting Glass Mosaics

Glass mosaics have gained popularity for home decor in recent years. Melting glass mosaics, or hot-melt glass mosaics, is just one kind of glass mosaics.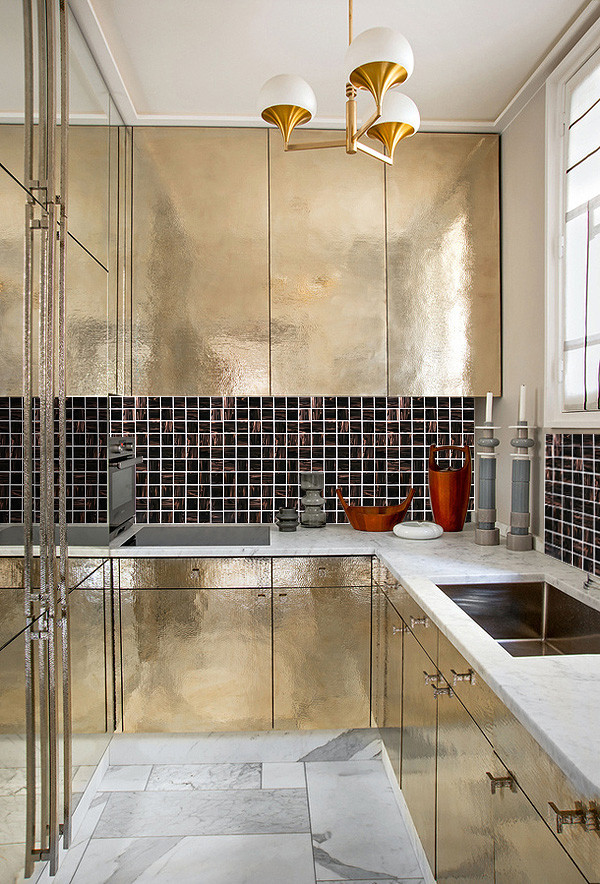 Featured Product: BGN901
The mosaic in this kitchen backsplash features a dark brown golden line pattern that easily coordinates with most countertops and appliances.
Here is another example of the same product being used in a backsplash of a different style. The dark brown glass mosaic tile goes quite well with the dark brown wooden cabinet.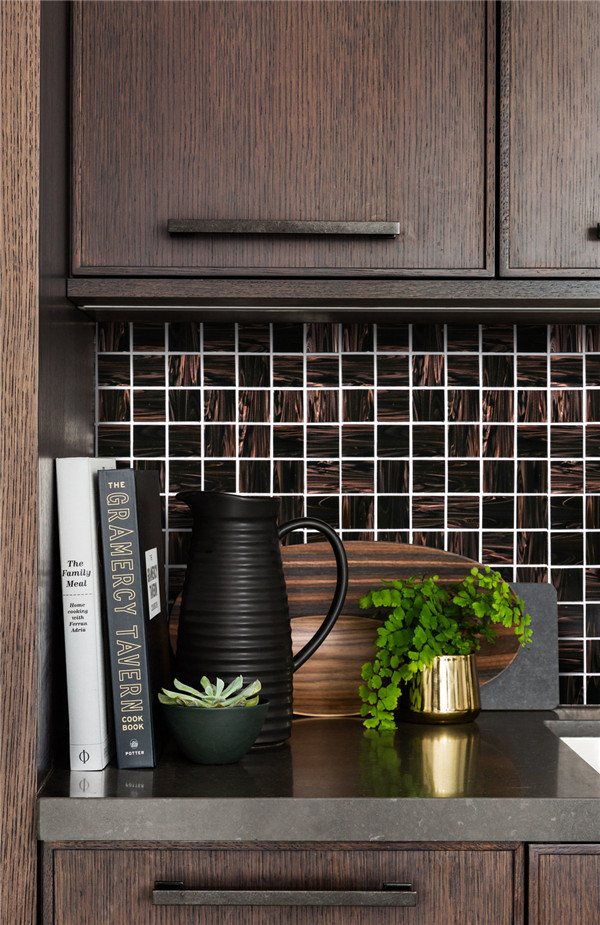 Featured Product: BGN901
It doesn't relfect the light, yet you can see how the vivid texture of each chip is defining the space around.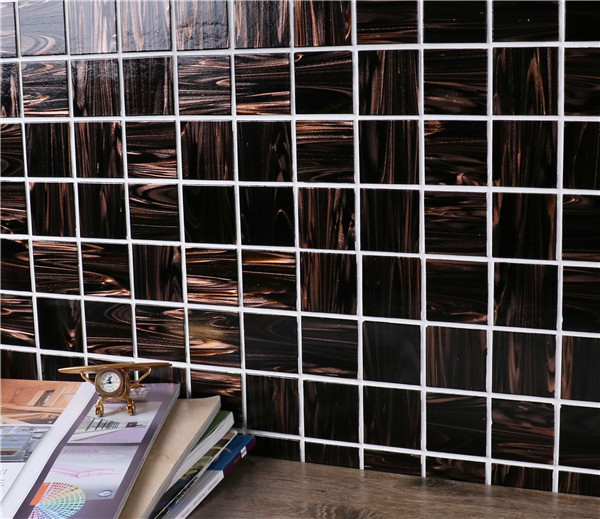 Featured Product: BGN901
Adding Style to Your Pools with Mosaics
When it comes to using mosaics to create the look of your pools, you have a lot options. Please keep in mind that mosaics can also used for outdoor applications and they look gorgeous in pools. And the two featured items below from the Bluwhale Tile's Venus Cloud Series are very good samples.
Here is a bright blue golden line hot melt glass mosaic from our wholesale pool tile collections.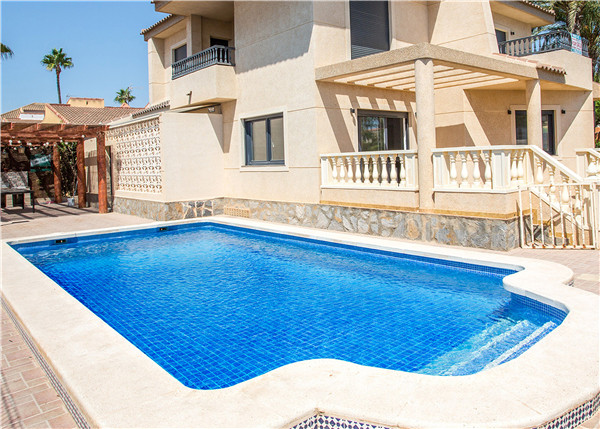 Featured Product: BGN604
For swimming pool decoration, blue pool mosaic tile goes with every pool, all kinds of pools. Do you agree? Blue represents both the sea and the sky, it reminds people of open spaces and and meanings of depth. So, blue pool tile will make your pool look deeper than it really is.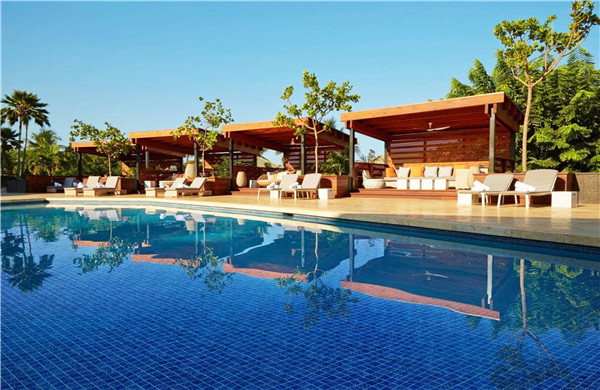 Featured Product: BGN604
Just look how the blue mosaics contrast the water and landscape around.
There is another similar golden line style blue glass mosaic in the Venus Cloud Series, a darker blue pattern.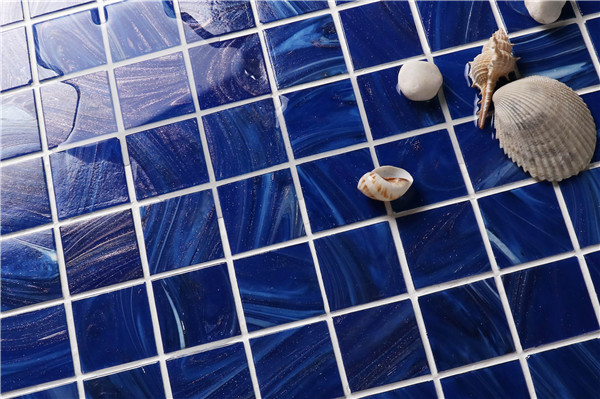 Featured Product: BGN606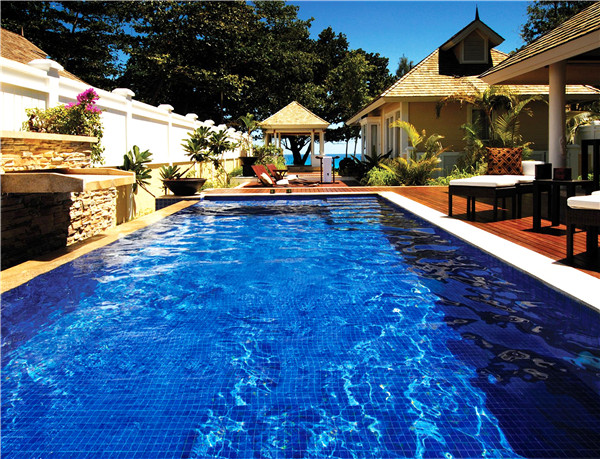 Featured Product: BGN606
Featuring a dark blue 2"x2" hot melt glass mosaic, this pool looks spectacular even though the blue is just a traditional pool color choice. With sunlight flooded into the pool, the blue mosaic makes the water look especially bright and refreshing.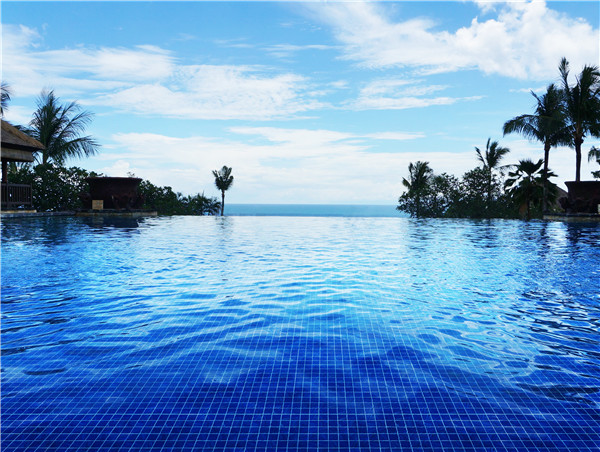 Featured Product: BGN606
Using it in an infinity pool brings the design to another level. Now the pool becomes the sea!
As a pool tiles supplier, Bluwhale Tile offers all kinds of wholesale swimming pool tiles, please feel free to contact us for any information about our products and prices.