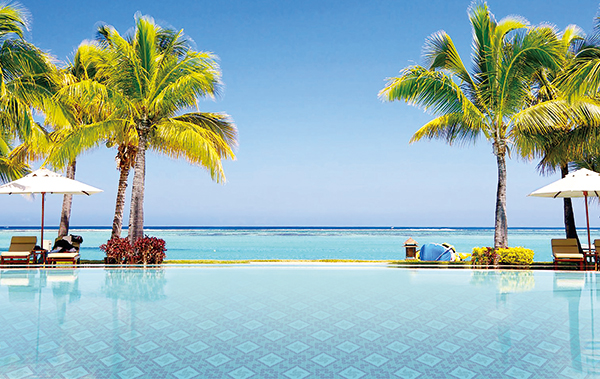 There are many choices for your pool tile when it comes to pool building or pool remodeling. From ceramic to porcelain, or whether it's glass or stone, they all look great in and around the pool. Or if you want something stunning and special, swimming pool mosaic art is also a very good choice. Now you've a lot of options, and here comes the question: which tile is the best for your pool? Here are a few pool tile ideas for your reference and inspiration.
Porcelain&Ceramic
Porcelain and ceramic tiles are commonly used in the pool and at the pool side. They can serve for many years, because they have very low water absorption and, with proper installation and maintenance, can withstand the water and chemicals of the pool. And you have a lot of options with porcelain and ceramic pool tile because there are so many patterns for you to choose from. You can certainly find the one you like and what you need.
Bluwhale Tile has a large selection of classic 48x48mm(2"x2") mosaic tiles. For example, pure glazed pattern and fambe pattern. But if you're looking for something more special, Bluwhale Tile has it too. The crackle glaze tiles create some kind of unique crackle effect that will make your swimming pool stunning. And Bluwhale Tile provides two kinds of crackes: regular and heavy crackle. Check them out below: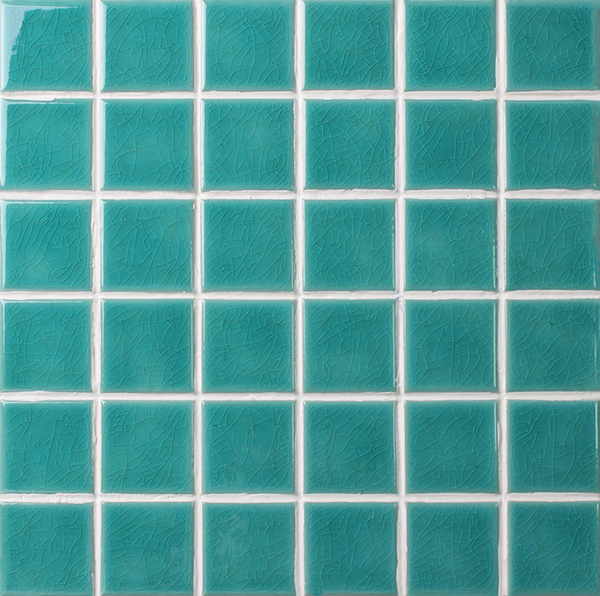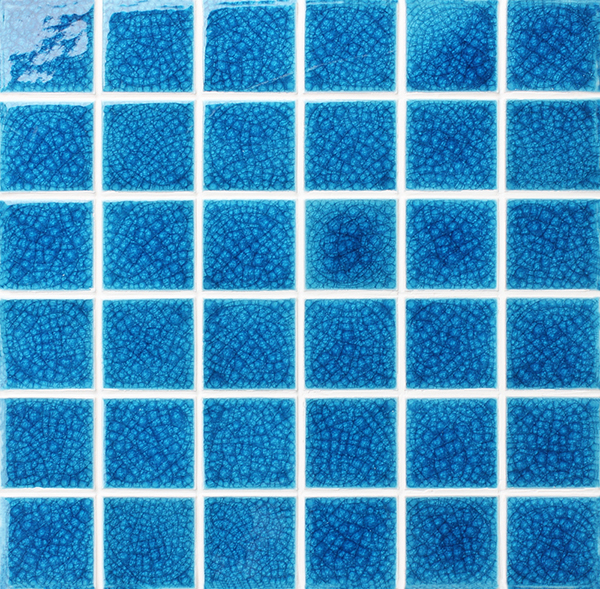 Or, you can consider this Blossom pattern crystalline glaze pool tile on the bottom of the pool.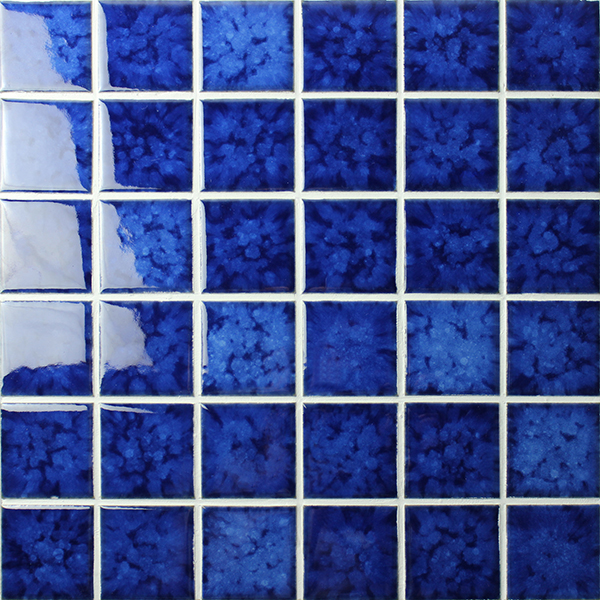 See All Porcelain&Ceramic Pool Tiles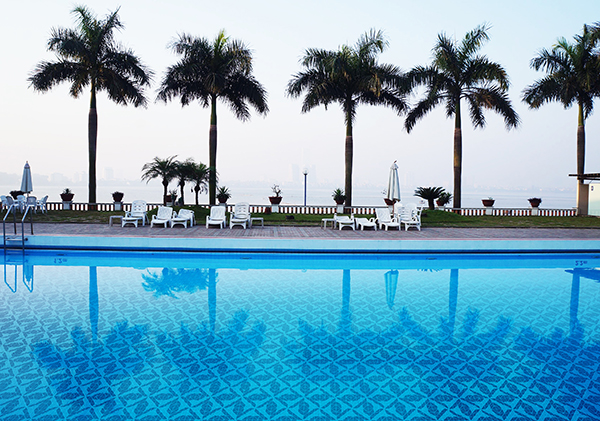 Glass
Glass pool tile has been very popular for the pool in recent years. After properly installed, it doesn't need much care. It's reflective and makes your pool sparkle invitingly.

From glass tile, you can also find the varied selection of mosaic available. You can either go with a simple and classic iridescent blue 1"x1". Check it out on the below Featured Product: BGC013. Or you can go with something more different, the glass hexagon mosaic tile: Featured Product: BGZ024. You might also be interested in other shapes and hues, check all the glass pool tiles that Bluwhale Tile offers. A little iridescence and plenty of colors will look stunning on the pool.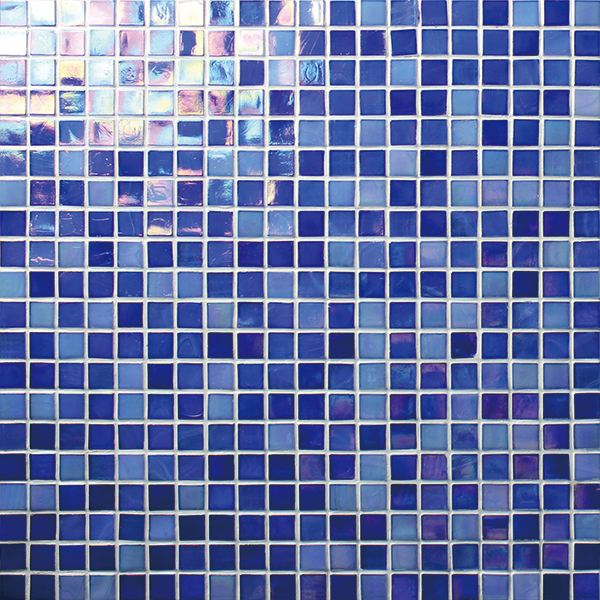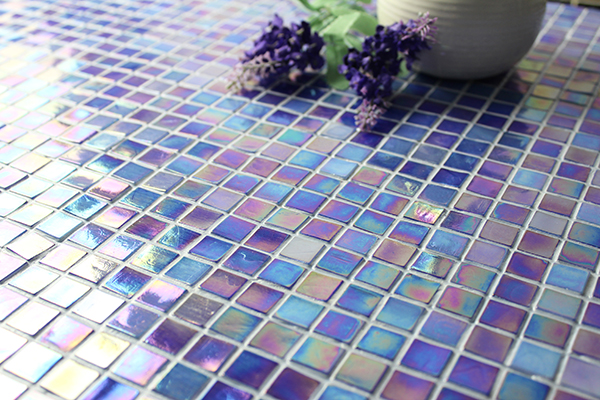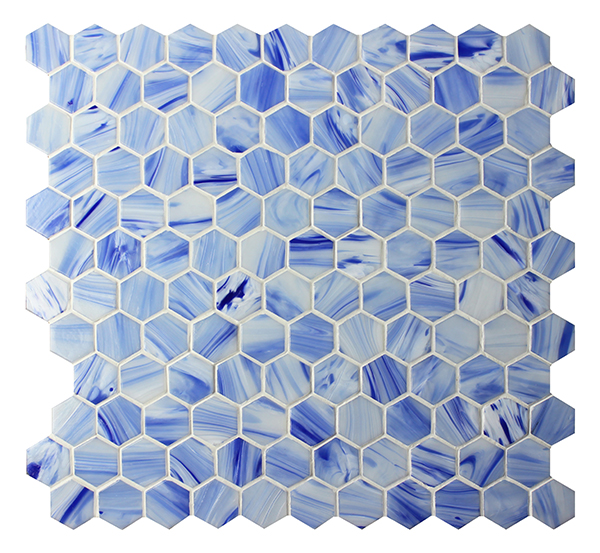 Featured Product: BGZ024
Pool Art Collection
Pool art mosaic is always a very good choice if you want your pool to be stunning and inviting. The pool art mosaic is absolutely the centerpiece and focal point of the pool, if there is one. Swimming pool mosaic art can take your pool to another level. What's more exciting is that it can be customized, you can send us your image, size, preferred materials and other relevant requirements, and then we will take care of the rest. Just feel free to contact us for more details or any questions you have.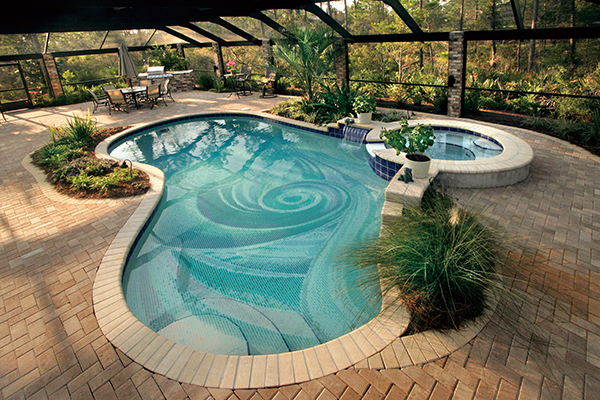 Featured Product: Pool Art JV321