Sunshine, fun, and feeling relaxed, that's what a resort hotel will bring to you in your vacation time. While when you choose the resort hotel, your priority will be "pool"!
What is your ideal resort hotel swimming pool look like? Outdoor and exposed to air and sunshine, large enough, blue as a ocean, nice design, there are lots of words for it!
Taking inspiration from the natural world, our crackle glazed mosaic tiles will make an iconic design to the resort hotel pool.
Crackle mosaic tiles have become one popular building material for any space designs, they add character, depth,beauty designs. It's amazing that most famous world swimming pools take it for use, it survives for a long time.
To explore today's crackle mosaic tiles and show off its diversity, we catch up with each pool fair and the trend&design of swimming pool in the world. From material, patterns, and colors, we are keeping going.

- Dream up the pool design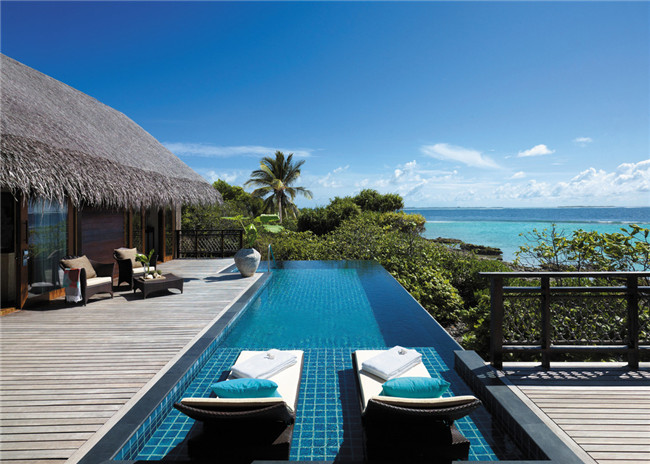 With inspiration all around, it is time to design the open-air swimming pool, which is easier than you think. Most resort pool and hotel pools are finished with crackle glazed tile due to its unique texture and beautiful look. The 48x48mm blue mosaic tiles arrange it in a different pattern. A stunning effect will be added to the swimming pool for the resort hotel. Just have fun!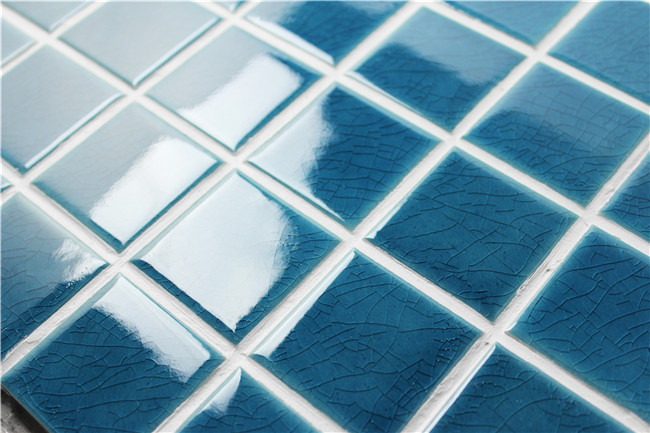 Featured product: ice crackle bck605
Just look at its surface and the crackle texture, you won't find a more modern and stylish statement on it. There is no denying the beautiful is also perfect for the decoration in house and SPA centers. Look at the white grout color, it makes the shape of mosaic tiles more obvious.
Crackle ceramic tile always on the list of our annual hot-sale products. Take a look at our year in review, to discover the 3 most popular products of 2017. Bluwahle tile supplies wide range of crackle mosaic tiles for swimming pool installation, and below we are sharing a series of most well-received items for you.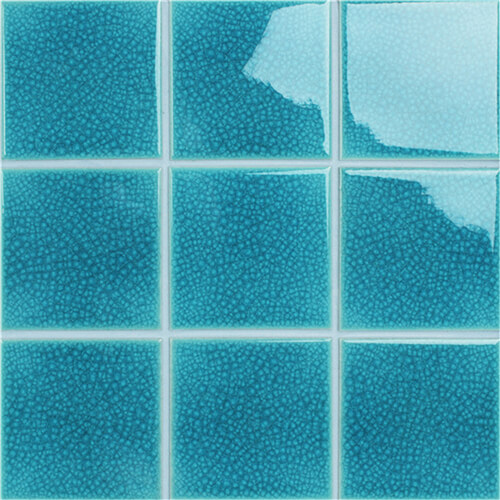 Featured product: blue crackle bcq608
4 inch pool mosaic tile is getting prevailing in pool finish as well as other space projects. Large tile makes your pool seem more spacious and easier to install. The surface features heavy ice-crackle finish in light blue color, going to refresh your outdated swimming pool.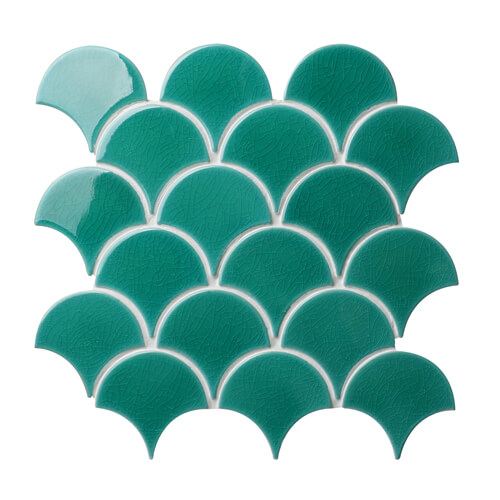 Featured product: Fish scale tile crackle green bcz707
The fan shaped tile in vivid green color would be a different surface for any pools. When ice-crackle texture meets the popular fish scale, the tile can successfully install a feature pool. Color available at green, gray, dark blue and light blue.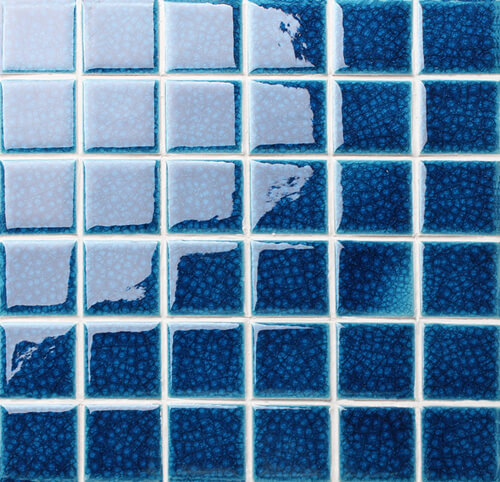 Featured product: Dark blue heavy crackle bck650
48x48mm ceramic mosaic features dark blue and heavy crackle finish is best-selling item. The texture is natural and the color is noble, installing a swimming pool like a big ocean.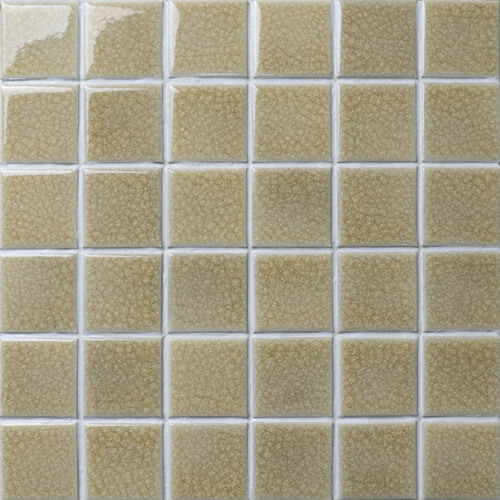 Featured product: Brown heavy crackle bck502
Try to use other colors such as brown if you are tired of common blue and green, esepcially for resort hotel swimming pool that requests something unique. The brown mosaic tile creates a warm vibe to any spaces.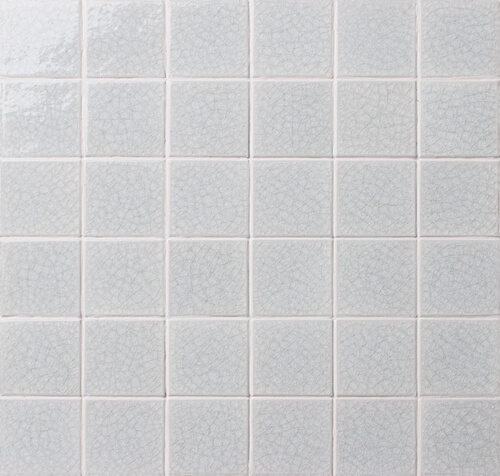 Featured product: White crackle glazed tile bck204
White swimming pool tiles get high popularity for bringing high-end feel to any resort hotels. It is simple, modern, clean and never out of date.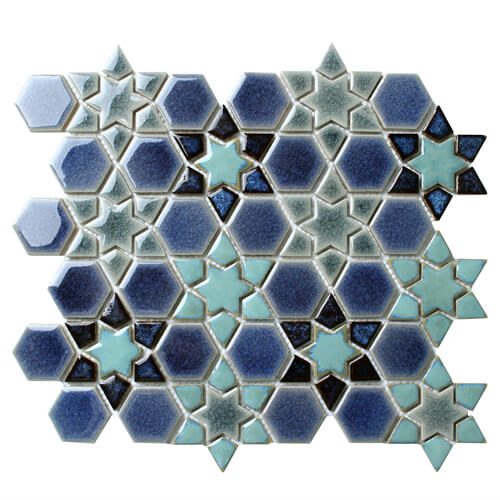 Featured product: Snowflake ice crackle czh001tm
Choose an eye-catching pool tile pattern to make your pool more attractive and valuable. This snowflake ceramic mosaic makes a statement to a swim pool.
For more information of this snowflake tile pattern, read on this post: New Coming: Fantastic To Take Snowflake Into Your Swimming Pool
Hope that we've sparked your interest in using crackle mosaic tiles to create a welcoming resort hotel swimming pool, to share your thoughts, or if you are in demand for the nice pattern, we would be happy to hear from you.
Bluwhale Tile has into wholesale glazed ceramic mosaic tile as well as glass pool tile, pool tile border for years, we supplies best products at competitive price and quality service to all over the world.