Natural stone effect porcelain tile used on wall and floor is becoming more and more popular in recent years for both residential and commercial projects. Bluwhale Tile has collected new design of stone effect porcelain tiles for option. Following we will share its benefits and popular items for details.

Why Choose Stone-Effect Porcelain Tiles?
1. Porcelain tiles are created of high hardness and density, which makes them durable and hard-wearing, perfect for high-traffic area such as kitchen and commercial stores.
2. The surface is highly resistant to stains, scratch and chips and reliable longevity.
3. Very easy to clean and maintain
4. Effective when paired with underfloor heating systems, they can be cool under foot in summer, while warm and cosy in winter, ideal for bathroom, kitchen, living rooms, etc.
5. Advanced manufacturing technique, porcelain tiles now are frost-proof, non-pornus, no-color fade, minimal maintenance, they are suitable for both indoor and outdoor places. External grade stone-effect porcelain tile can be used to connect indoor and outdoor spaces seamlessly.
6. High versatility, and good choice for different projects.

Stone Effect Porcelain Tiles For Sale:
Our imitation stone series is a selection of natural textures of marble stones, inspired by stone, created by 3D ink-jet technology, these surfaces are going to add characters to your space.
To Imitate A Cement Tile
We now provide superb quality porcelain tile that looks like cement tile, which interior designers and homeowners love it because of its natural and industrial look. Cement look porcelain tile is durable and hard to break, easy to install and maintain, creating a clean look to any spaces.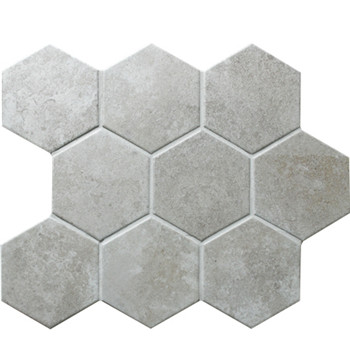 Featured product: Imitation Stone BCZ910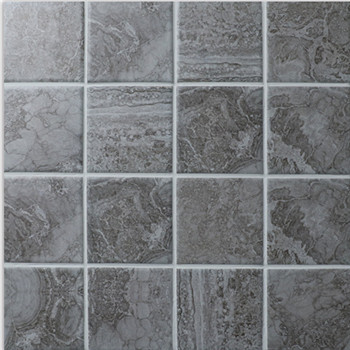 Featured product: Imitation Stone BCO901
To Imitate A Calacatta Tile
The calacatta porcelain tile mimics the look of white Italian marbles, featuring delicate textures and natural effect. These tiles can be used in both interior residential and commercial projects.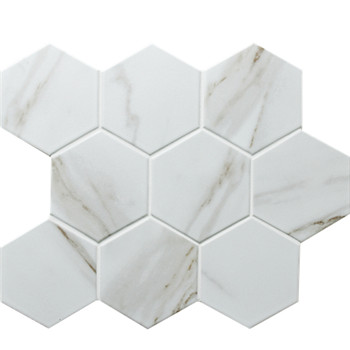 Featured product: Imitation Stone BCZ909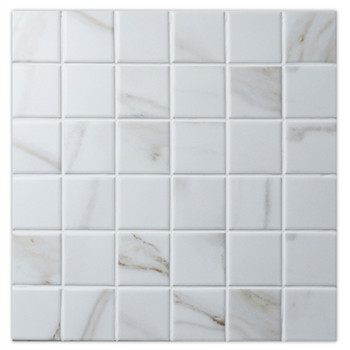 Featured product: Imitation Stone BCK913
If want to use stone effect porcelain tiles in your project, check out our Imitation Stone series, to discover porcelain tile that looks like stone, offering both beauty and functional elements and enhancing the style of modern living room. For professional wholesale mosaic tiles service, welcome to contact Bluwhale Tile now.