Summer has arrived and have you got ready to enjoy the cooling refreshment and relaxation in a swimming pool? Whether you want a pool to be your property or not, it is doubtless to have one in your house! A pool can easily enhance a home's value. Bluwhale Tile as an experienced swimming pool tile supplier, here to share you all some of the top popular features for luxury swimming pool designs.
A sucessfully luxury swimming pool design can provide both art beauty and functionality to you. Years ago, swimming pool building is limited by technology and equipment, while nowadays, swimming pools have been beome a private paradise with artistic shape, sparkling mosaic tiles, fire and lighting, reflective values, etc. Today, let us roll!
1. Comfortable Lounge Area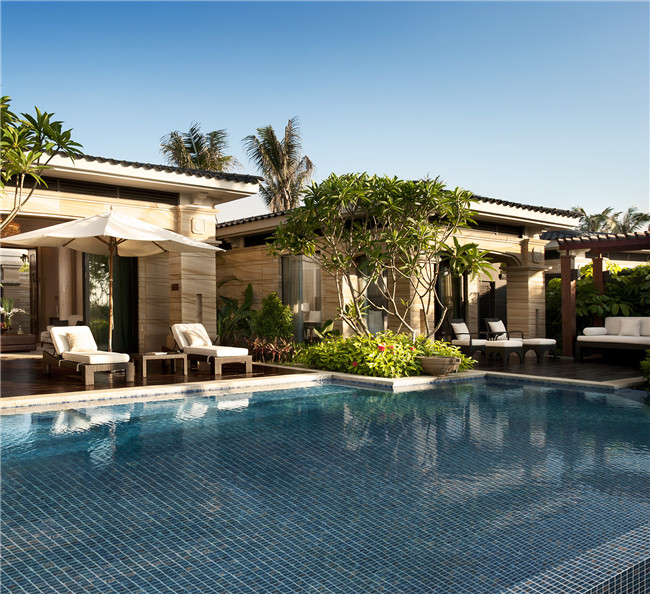 Featured at: Luxury Blue Mix Gold Line BGZ009

This outdoor swimming pool features classic geomertic shape with luxury pool mosaic in sparkling blue color. The dark wooden decking flooring is perfectly collocated with pool. The luxury pool creates a peaceful space and handsome look. The luxury golden line glass mosaic turn the water into a blue lake.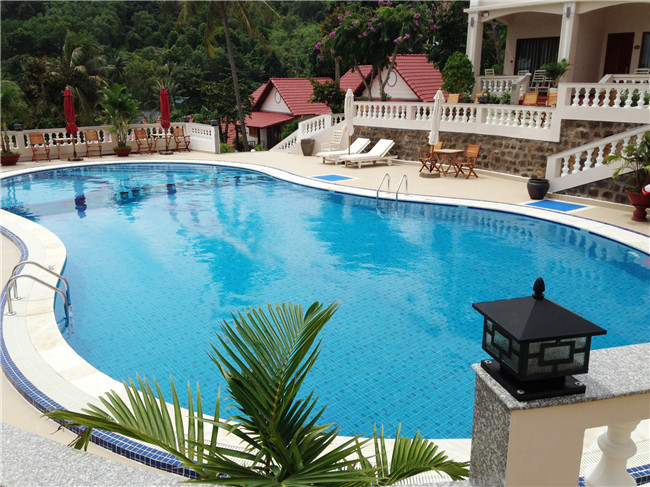 Featured at: Luxury Blue Mix Gold Line BGZ011
Setting a lounge area is definitely a bonus point and big trend to a luxury swimming pool. Umbrellas are also needed so that you can sit for a couple of hours without being afraid of hot sunshine! It is invisting and cozy, you can enjoy your relaxation here after work every day.
2. Stylish Water feature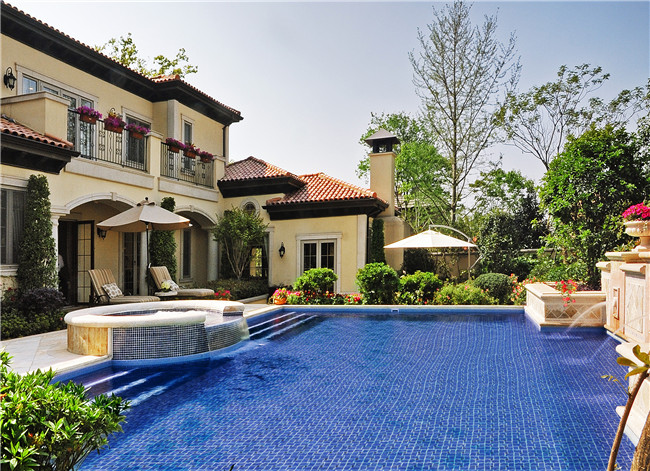 Featured at: Luxury Blue Windmill BGZ016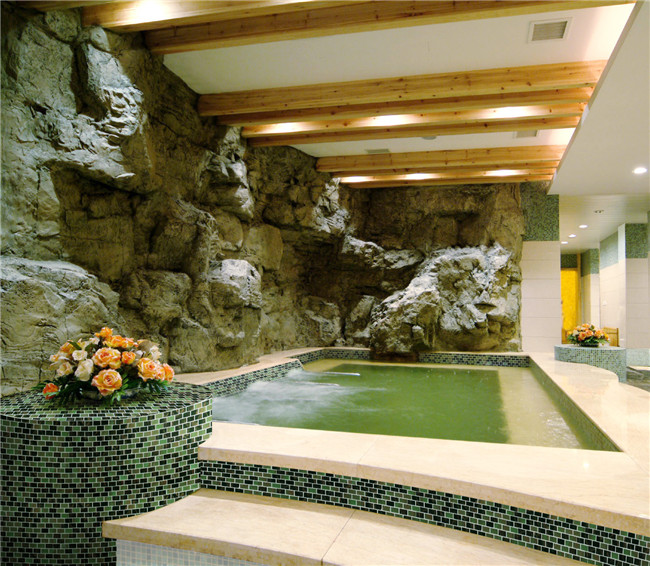 Featured at: Luxury Green Gold Line BGZ018

Water feature helps to add visual effect and creates a cooling element to air around the swimming pool. There are variety of water feature for you, such as waterfalls, canon jets, spraying, rain curtains, spillway and so on. All of these can level up any pools and make more fun.
3. SPA Zone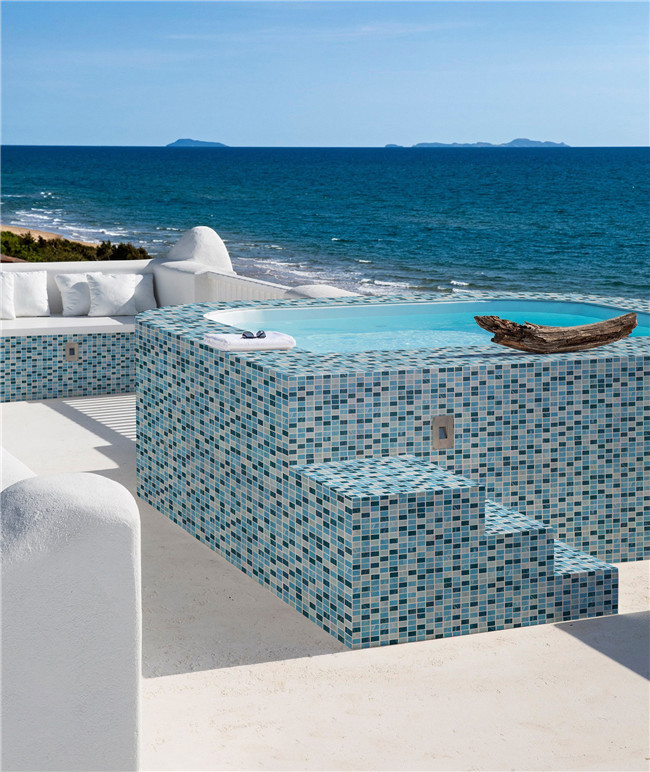 Featured at: Luxury Blue Mix Gold Line BGZ013
Another top popular feature of a luxury pool belongs to a spa zone. A beautiful spa can be easily built into an pool and renew the entire appearance of your swimming pool and outdoor living space. Our blue mixed hot melt glass mosaic tiles create a mediterranean style pool spa design, it is a great social gathering place for your outdoor living space.
4. Luxury swimming pool tiles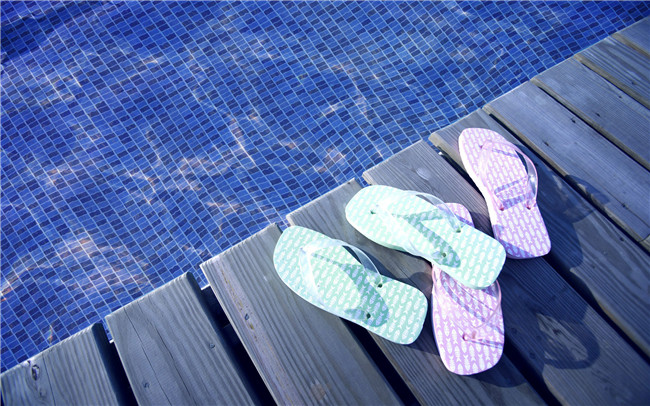 Featured at: Luxury Dark Blue Gold Line BGZ015

One of the most popular ways to elevate the pool look and style is to choose a right pool tile finish. There are wide choices of colors, patterns, textures, materials, size and prices for you. The hot-melt glass mosaic tiles in Bluwhale Tile's Luxury Series are the new and hot material for a luxury pool and spa design working of art.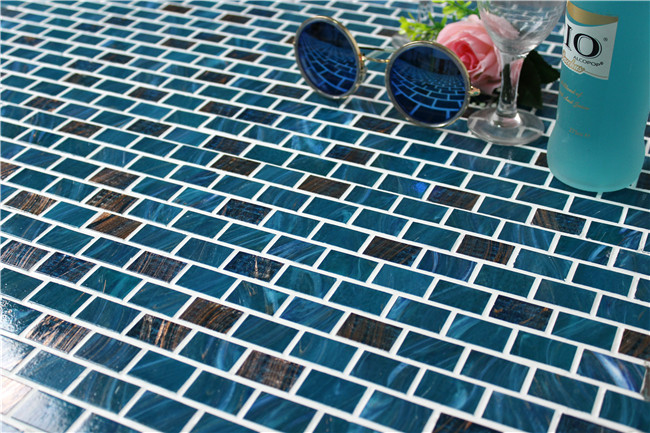 The sparkling glass tile with golden line texture is really durable and make a beautiful pool surface. The mixed color surface is stylish and creates endless hues when viewed underwater.
Glass mosaic tile has revolutioned the way of pool building. It is always the love of most homeowners for its beautiful iridescent and translucent quality.
5. Non-slip tiles for swimming pools surround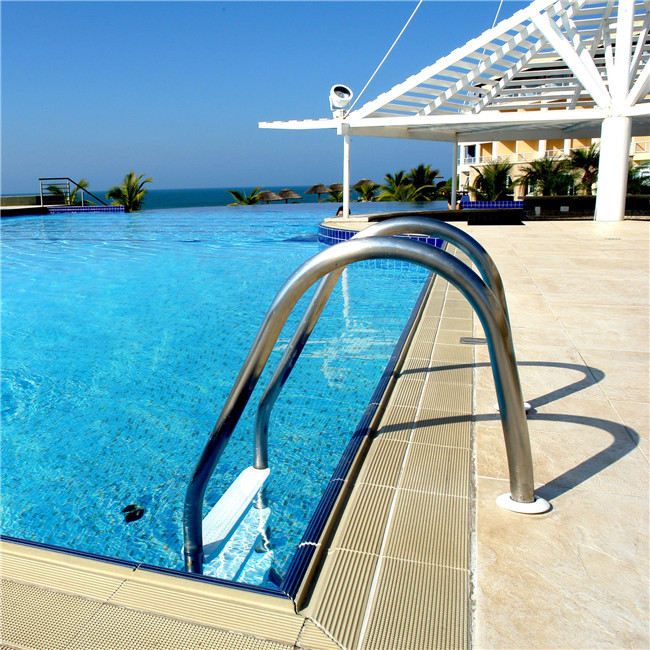 Featured at: Luxury Blue Blend Gold Line BGZ010

Non-slip tiles including the pool edge coping tile, pool decking tiles, standard pool tile and accessories are vital for the complete of pool finish. These tile surface is easy to install and collocate, keeping all swimmers safe.
6. Pool at Beach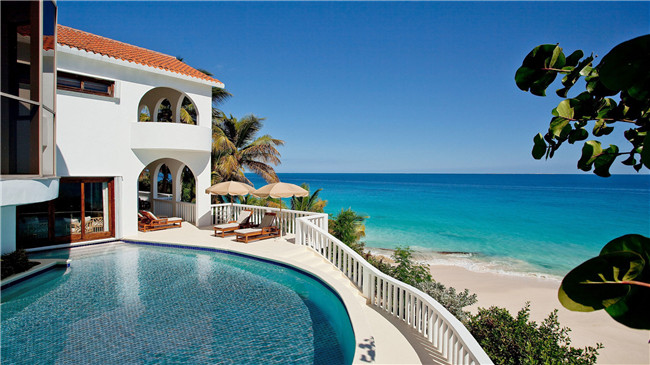 Featured at: Luxury Blue Blend Gold Line BGZ020

Different people have different ideas for a luxury pool design. The seaside swimming pool are going to appeal to person who want to spend all the day in the beach.
The pool's finish creates a sparkling blue color under the bright sunshine, just enjoy the sunshine and vast ocean scenery in the luxury pool.
7. Freeform with green plants
Featured at: Luxury Dark Blue Gold Line BGZ014

The freeform pool shape is surrounded by stone coping and pool landscape, it is equipped with a beauty entry, you can walk into the pool by steps. With something green, a tropical swimming pool paradise is born!
8. Additional Decorating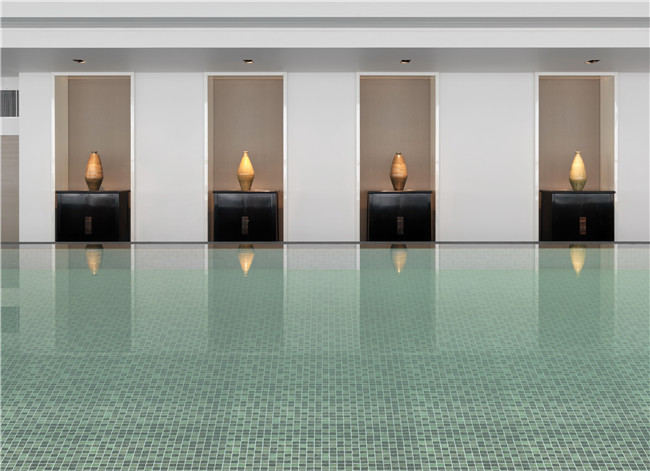 Featured at: Luxury Mossy Green BGZ019

What's more, why not get some additional decorating to a pool, just like to a room. The handmade vase and soft lighting makes the swimming pool go at an artistic feel, the inverted reflection of vases and lighting in the water adds peaceful nature to the space.
A luxury swimming pool is more than a place to take a dip, it creates a living space to relax and have fun. It is a nice gathering place for being together with family and friends to enrich the outdoor experience. Have your got the dreamy luxury pool design ideas? If yes, just roll it now!