What is the color of your swimming pool? Most people said "Blue".
Why are Swimming Pool Tiles mostly Blue?
Blue as the main color of a swimming pool, has been popularly applied in different types of swimming pools. It is classic enough and you can take the vast ocean into your pool since you use the blue mosaic tiles for its covering.
The color of a swimming pool i often see is blue. Are there specific reasons for it? Yes, there are.

1. Clean water and appearance
For pool water is clear and non-color, most people choose to create blue water in pools. Blue color of pool water gives us an impression that water is clean and clear. When you choose the blue tile, there are variety of choices for you. And dark blue color will be more popular to create a more inviting pool to dive in. Also, you can use mix blue shades and uses different mosaic tiles to make interesting pattens, and great visual feast.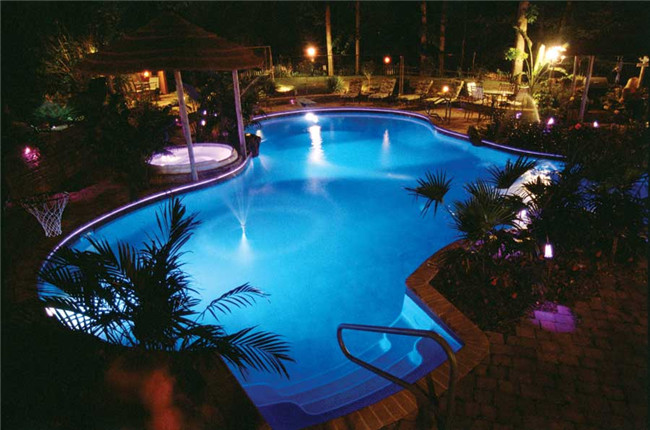 2. Lighting Reflection
Some swimming pools are decorated with LED lights, which is safe and can make beautiful effect. These colorful lighting are mostly blue and installed underwater or floating on the pool surface to turn the water blue. With these lights, your pool will be beautified and romantic for a night pool party.

3. Others
Green is another good color for a pool, but sometimes it will always be regarded as signs of algae, some people do not like it.
Today i will show you a series of classic blue glazed mosaic tiles at Bluwhale Tile, these blue shades will help to make a welcoming pool into reality!
48x48mm ceramic mosaic enjoys a high demand in most customers, which is easy to install and clean. For its pure colors, clearness and pureness, classic and fashion can be added into the swimming pool! Blue shades make the pool deepened in a gorgeous visual effect, that is another reason why most customers choose it!
Importantly, due to its nice glazed surface, our blue pool mosaic tiles is really non-slip to keep the swimmer's safety perfectly!
And now, discover the classic pure blue colors following: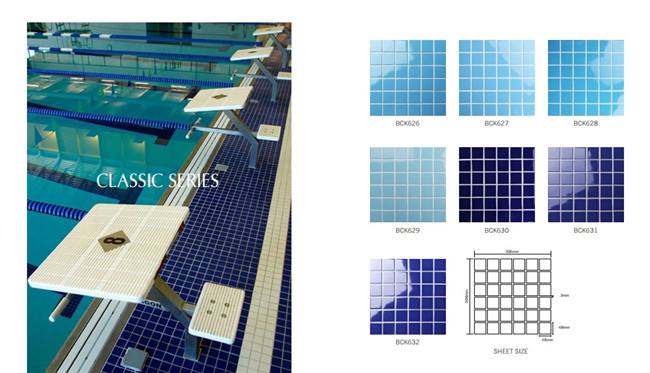 Have you found the one that you like? If not, there are more classic mosaic tile coming for you soon, ideal for swimming pool design as well as kitchen and bathroom, SPA center.

Bluwhale Tile as a professional supplier of pool mosaic tile, can provide you with best products and service. Welcome to contact us freely.