There are many reasons why people choose a semi inground pool rather than a in or above ground before planning one in an existent courtyard.
First of all, semi inground pools are much cheaper to install. Especially when courtyard landscape has been well designed with flourishing trees and flowers, it's improper to rip off the grass lawn and dig a big hole. Also, such a great amount of building workload will cost a lot of money. Not every pool owner can afford to hire a pool professional and it seems not the task a do-it-yourselfer can achieve. As for above ground pool, it's beyond dispute the cheapest, but it blocks your view and can't perfectly blend in your yard.
All in all, semi inground pool has its advantage to gain increasing popularity among pool owners. However, it doesn't mean semi inground pool is too perfect to manage. Pool owners often find its exposed brim will unbalance the general design. Deck around pool made of slip resistant porcelain tiles and other materials can be a good choice to figure it out and can make your semi inground pool look as luxurious as an inground pool.
What's a Semi Inground Pool?
Semi inground pool refers to a type of pool that is partially embedded in the ground. It's much easier and less costing to build than an inground pool and doesn't obstruct the scenery as above ground pool does. It can blend in your courtyard in creative ways. For example, people build sunbath shelf or resting deck around it or decorate it with pot plants. This type of pool also can fit in uneven landform.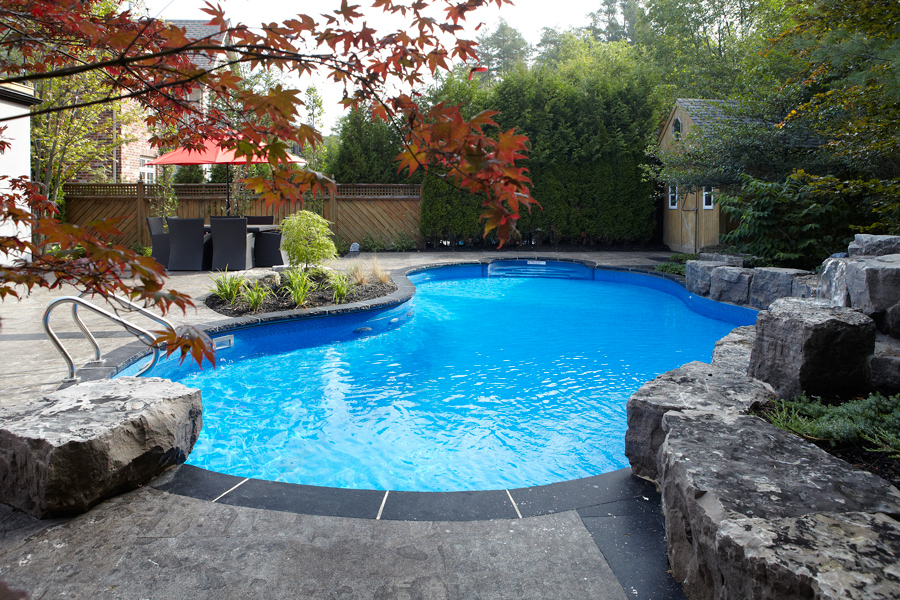 What Issues Should You Consider on Wraparound Deck?

1. Materials
Some of the common materials for pool deck are porcelain tile, marble, granite concrete, brick and plank. Each has its specific feature and varies in pricing. Porcelain tile designs in a wider range of color, pattern and texture, which gives pool owners more choice to use in the deck design. By the way, slip resistant porcelain tiles are the most popular type for pool deck designs. Marble and granite deck are usually applied to fit in the grand pool area and luxurious housing. These two materials have the highest pricing. However, its superior performance and nice appearance will tell you it's worth the price. Although brick and plank are less durable, they can help to create an antique atmosphere and glorify some other deck construction details. Remember no matter what materials you prepare to use, it'd better perfectly blend in the surrounding.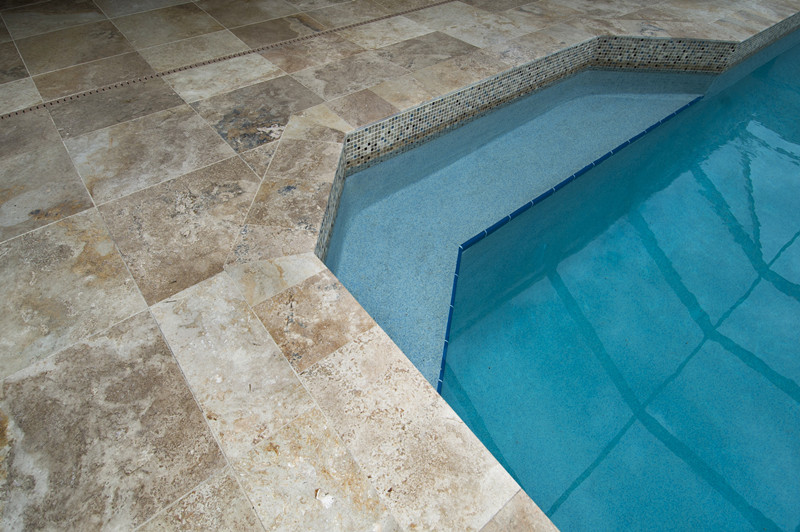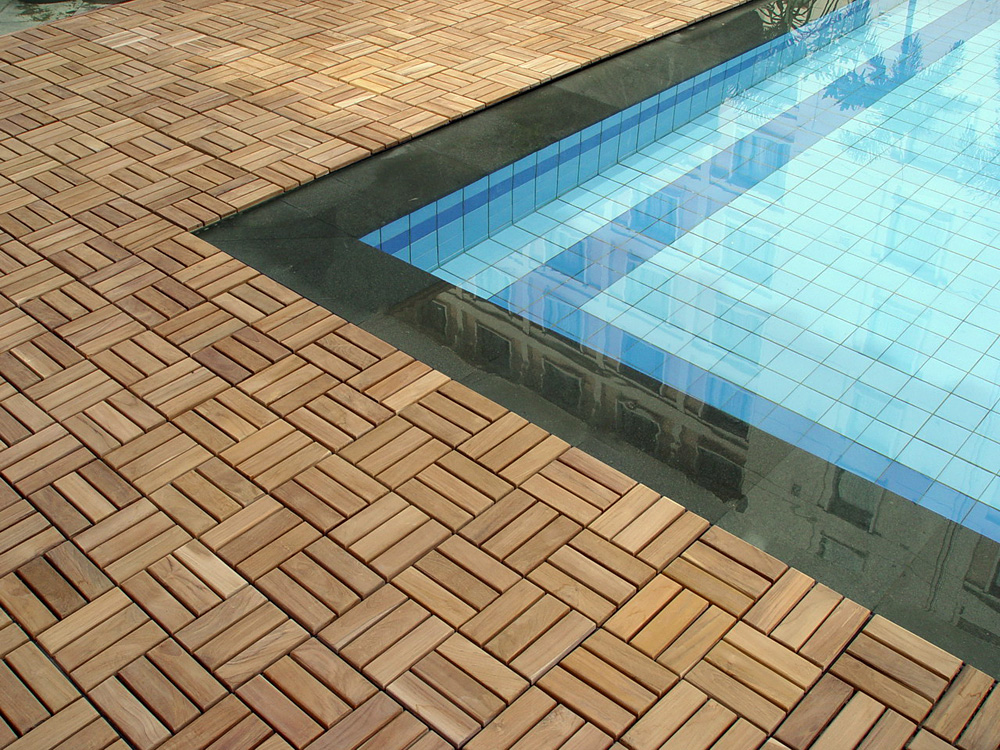 2. Size
If the size of your pool area is not so big, then your options for deck are apparently limited. However, this will not lessen your enthusiasm. You can choose warm-color porcelain tiles to create a cozy space rather than highlight your pool with a broad deck. If you want to accommodate benches, pot plants and any other decor, reasonable room should be left for large-enough deck building. What's more, you should consider the traffic and make sure there's enough room for your family and friends to walk around and rest on. Also, it's beneficial to reserve room or make it multifunctional when you want to hold a barbecue party, play games and other activities.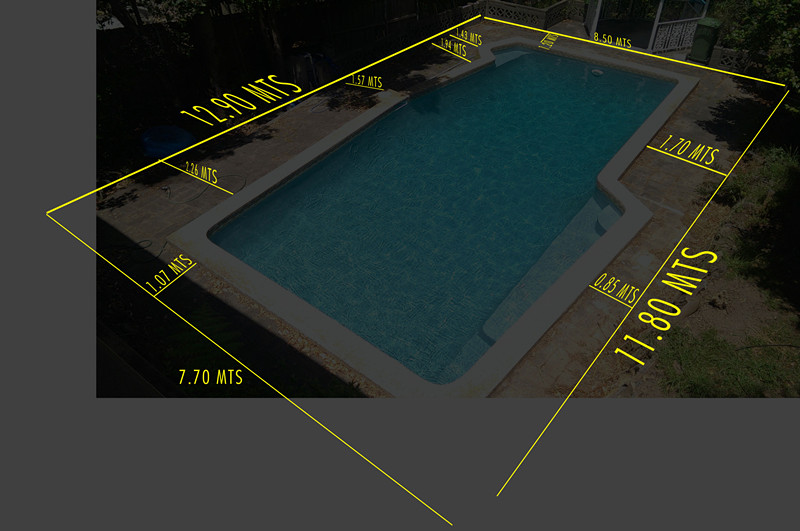 3. Placement
Generally, pool is designed to locate at a place where day lighting is sufficient. Pool deck would better be planned into two separate parts where one is sunny while another is shady, which give people options which place to stay on depending on weather and exercise intensity. And from aesthetic angle, your deck is suggested to face somewhere that has an attractive scenery or the landscape you want people to notice. If you can't make a decision, having deck oriented towards the entrance of your courtyard could be a good idea.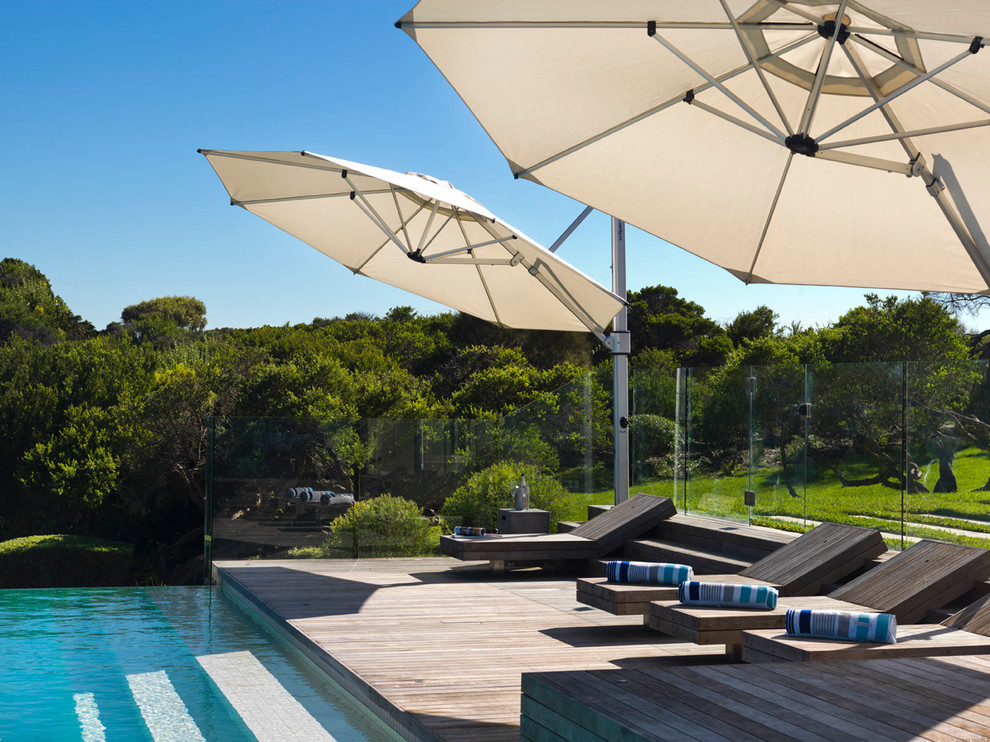 What Can You Benefit from Wraparound Deck?
1. Attractive Appearance
Many pool owners decorate a semi inground pool with wall or deck to cover unaesthetic construction traces. Furthermore, the combination of swimming pool coping and deck can perfectly block the area that extends from the ground, from which you'll see no difference with the inground pool.
2. Convenient Access
It's a little difficult to get in and out from a semi inground pool if no deck is built. Especially, elders and kids will really find it inconvenient. To set a deck around the pool side and make sure there is no gap on the joint can provide you a easier access for you to slip into the water.
3. Valuable Function
The best pleasure of having a deck-wraparound pool origins not only from it's where you can enjoy physical exercise, but a place acts as the perfect site for you to hold various activities with your family and friends, such as wedding, birthday party, thanksgiving dinner party, barbecue, etc. It's a great joy to have fun next to sparkling pool water.
4. Sufficient Safeguard
Deck provides a broader view for you to monitor the situation, especially to ensure the safety of kids and elders who have higher possibility to suffer from accidental hurt like sudden slip-down or drowning. Deck serves as a favorable place for you to react and rush to rescue once accident happens.

For more info about the slip-resistant pool deck tiles to reduce the possibility of unexpected hurt, welcome to visit pool tile professional BluwhaleTile at http://www.bluwhaletile.com.