If you are going to plan and design your swimming pool and spa project, Bluwhale Tile would be awesome for you to visit, where you will discover a wide selection of beautiful mosaic tiles to choose from. If you are still hesitated, then just read this article to show you the nice pool&spa design idea and mosaic tile products.
Bluwhale Tile does our best to bring reliable quality and new collections of mosaic tiles for POOL and SPA. There are wide range of different types of mosaic tiles for water lines, SPA center and back pool walls. And you will be inspired by our mosaic tile collection.
Different types of mosaic tiles for swimming pool
According to swimming pool tiles, Bluwhale here offers the popular types of pool tiles for options: ceramic mosaic tile, glass mosaic tile, pool edge tiles, pool art murals and a series of accessories. Not all mosaic tiles can create the pool style you want, it is important to choose the right one for yourself.
"Right pool tiles should be either impervious and vitreous, which means the tile will not absorb water if the glazed mosaic tile gets crack. Impervious mosaic tiles which only absorbs 0.5% pf any moisture, are better than vitreous mosaic tile."
CERAMIC POOL TILE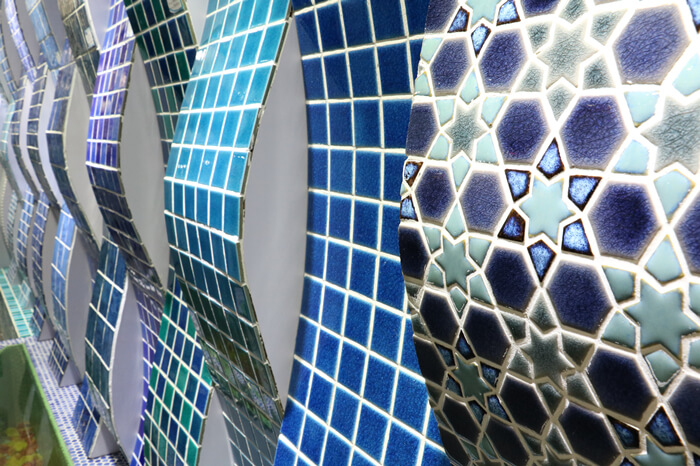 Ceramic mosaic tile is regarded as one of the most popular surfaces for swimming pool, it is an attrative method to use ceramic mosaic tile to add details to any pools. They can be used to cover the entire wall, floor and bottom of pools. Ceramic mosaic pool tiles are durable and versatile for different types of pool projects. For a outdoor pool installation, you had better make sure your ceramic mosaic tile for swimming pool is manufactured freezing-resistant, for pools contains heavily treated water and always exposed to freezing temperature outdoor.
Bluwhale Tile supplies wide range of ceramic pool tiles in various sizes, shapes and texture. Multiple designs including wave, fambe, blossom, crackle, classic, imitation stone series to fit your style.
GLASS POOL TILE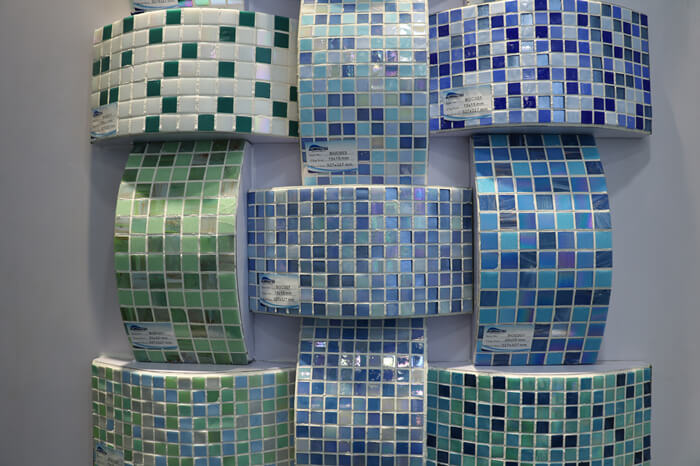 Glass mosaic tile is growing in popularity in swiming pool, spa center and any Aqua projects due to its functional quality and versatility. Glass mosaic pool tile won't twist out of shape and non-color faded, and it requires less maintenance than ceramic pool tiles. The surface can reflect light wonderfully and add make your pool more spacious. You will find different selections of colors, pattern to choose from. The best sellers of our glass pool tile includes iridescent glass mosaic tile and luxury pool tiles series.
POOL COPING TILE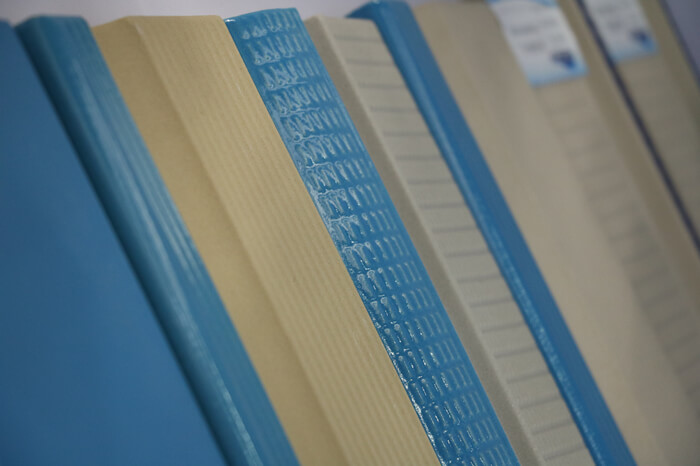 Your swimming pool and pool desk would be seperated by concrete block without tile coping. Pool coping also provides grip, safety grip coping can help to keep all swimmer safe and offer something to grab onto when they need a rest from swimming. Pool coping tile also gives a clean look to your pool surround areas. It comes in different sizes and shapes for different pool around areas.
SWIMMING POOL WATERLINE TILE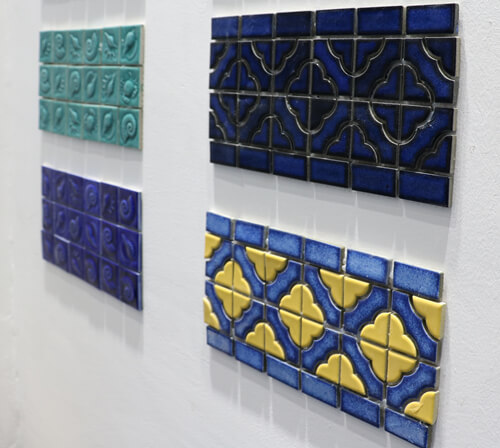 Do not forget the pool waterline border tiles, the tile complete the apperance and style of pools and spa. Swimming pool border tiles designs provides a diversity of colors and patterns in the market. Explore our beautiful porcelain and glass border tile, it would be a great surprise to add these decorative pieces to create an outstanding design for the pool water line and SPA backsplash.
The post " When Waterline Tile On A Fiberglass Swimming Pool" will give you answers to frequent asked question of border tiles.

SWIMMING POOL MOSAIC ART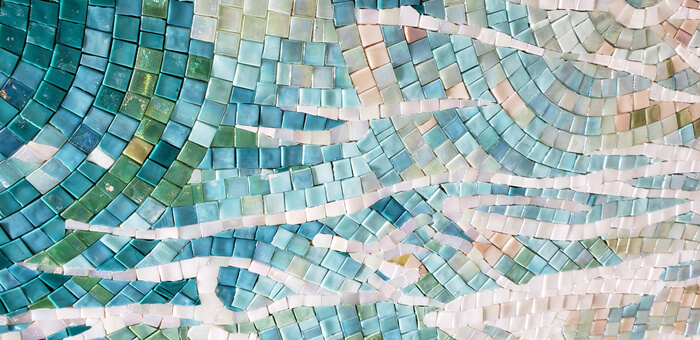 Custom pool mosaics is ideal for those who want to add personality to their swimming pools. Bluwhale Tile supplies lots of mosaic art picutres for your option, and customized service is available as requested. Easy mosaic chip is selected strictly to make sure the best finished result with premium workmanship.

Take a look at the post to learn more about pool edging tile: Pool Edge Tile: A Vital Embellishment to Swimming Pool
POOL TRIANGLE TILE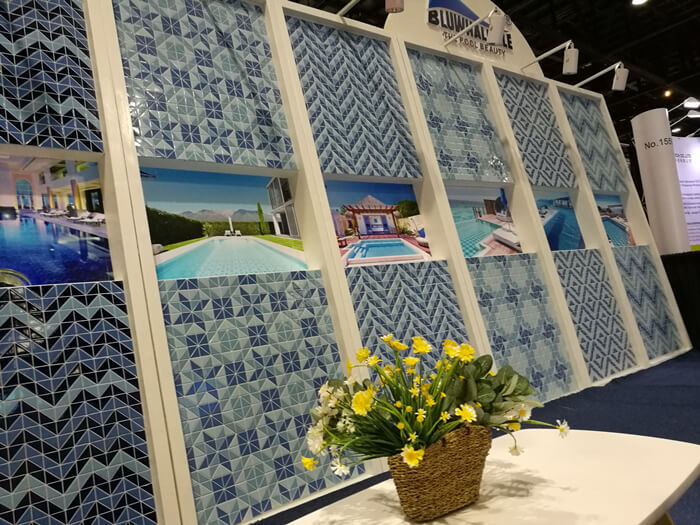 Triangle tile is a brand new collection at Bluwhale Tile, it is created by our own and never see at mosaic tile market. The product line is designed in blue hues and triangular shape, consisting of porcelain triangle tile and glass triangle tile in pure color and geometric patterns. If you want your swimming pool unique, stylish and bold, you can't miss this collection.

Any Pool Tile You Like?
What do you think of our swimming pool and spa mosaic tiles? Are you starting to see your dreamy pool into reality? If yes, then welcome to contact us for more products details. Pool tile products at Bluwhale Tile can be ordered to your specification with a fast delivery time.
Bluwhale Tile as one of the professional swimming pool tile suppliers from China, is committed to manufacture high quality pool tiles for you. Whether you are a distributor, wholesaler or builder, inquire us now if you are in market for our products. Follow us and more new collection of pool tiles are coming soon for you!