It is common that most people, especially whose house equips with a swimming pool or spa, pay little attention to the waterline between pool and upper floor at the very beginning of the construction. Mosaic for this waterline part is often known as border tiles. In fact, people's enthusiasm of pool waterline decoration is never lessening, and to satisfy market demand, manufacturers boost a great variety of them.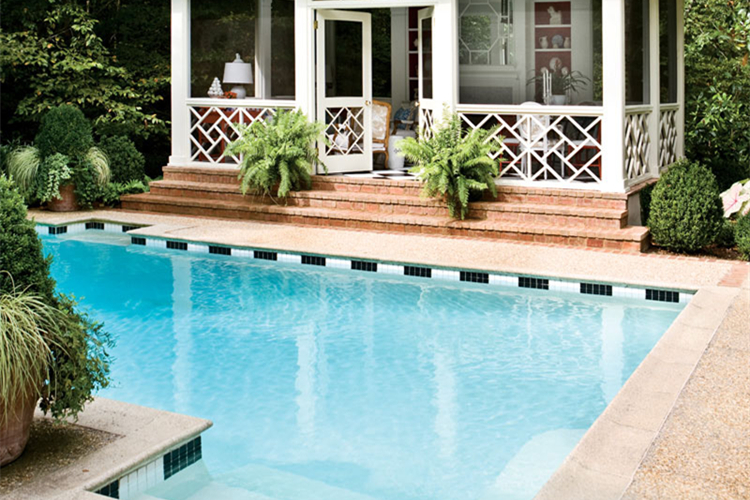 Usually, waterlinepool tiles are made of porcelain, ceramic, stone, mosaic, glass, etc. Popular patterns includes classic black & white, pure color, gradient color, handmade art, which are composed of different shape of chips such as square, trapezoid, round dots, and other irregular shapes. Porcelain tile is durable-advantageous to stone because porcelain lacks of the ability to absorb heat from sun the way as stone does. Glass requires experienced craftsmanship to grout them together, which would lead to higher costs comparing to porcelain. All materials have their advantages and disadvantages. It's better to consult professional for suggestion before construction.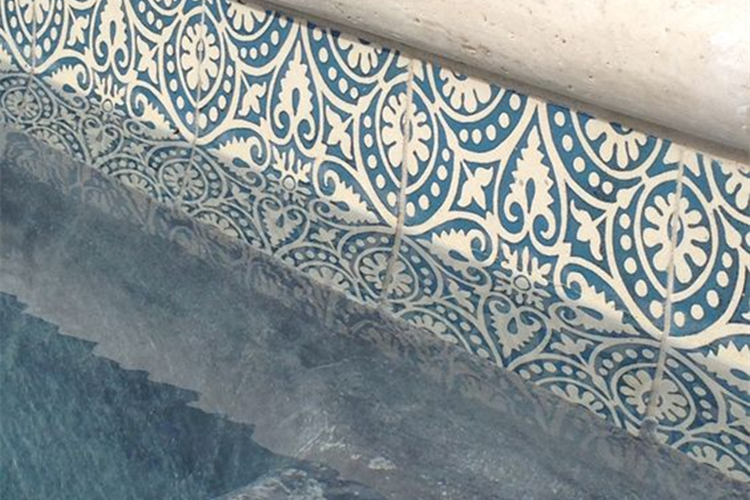 Waterline pool tiles can share the same pattern of the bottom tiles to ensure beauty of integrity. Besides, preferable pattern can be used to create specific atmosphere. For example, little swimming pool for kids can be decorated a strip of waterline tiles with cartoon pattern or other colorful paintings of marine organism.
To make a right choice on waterline tile selection is vital, as well as the maintenance, because cracked tiles can cause a big trouble sometimes. In winter time when temperature is low and even frozen cold, it is possible that most people do not control waterline in a proper level so that frozen ice expands over several chilling days and break the tiles. Expanding cracked surface may brush swimmers' skin, and some part may break down into small sharp lumps at the pool bottom, puncturing feet.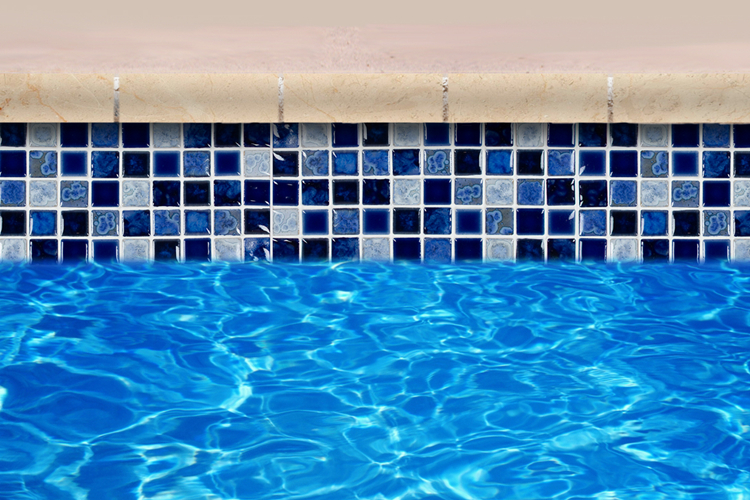 For more advice on the selection and maintenance tips of swimming pool tiles, welcome to visit tile professional BLUWHALETILE http://www.bluwhaletile.com/.