Only those who love swimming will know and realize the feeling of a fast-swimming pool. Something about the special feel just like that you have the ability of a great swimmer. We've shared more inspirations and projects of home or hotel swimming pool before, but we rarely talk about the competition swimming pool. Why standard pool will improve the speed of the swimmer? Today, Bluwhale Tile will talk about the reason and read on for more knowledge:
What Elements Will Determine The Speed Of Pool?
1.Standard Pool Size
In all types of swimming pools, those that are true Olympic swimming pool size is the largest, which not only can hold hundreds of thousands of liters of water, but their standard size measurements exceed all residential swimming pools, no matter how big the may seem. There're two distances for standard racing pools, short course and a long one. The standard short pool is 25 meters long and has six to ten pool lanes. For Olympic pool is 50 meters and with eight to ten pool lane lines.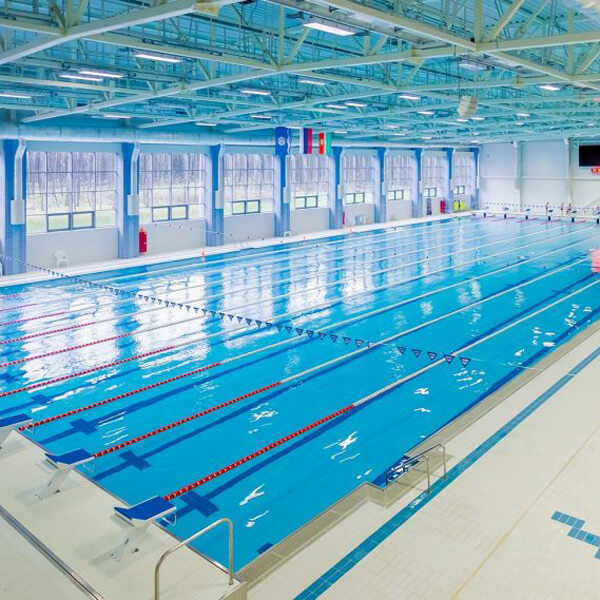 pic from website

2.Enough Depth
Water waves can also be prevented by the depth of a swimming pool. Besides, the overflow of redundant pool water being the cause, waves are also generated simply by the act of swimmer. Due to the movement of pool water, having lots of waves is bound to happen. Therefore, the best way to decrease the number of waves created and reduce the chance that the waves affect a swimmer's grade is through the pool depth. While someone who swims in shallow water, waves will bounce off of the pool bottom of the pool and splash the swimmer. So if increasing the depth of a pool, the waves will have more space to travel and fade rather than absolutely impacting the swimmer. The standard competition depth is recommended 3 meters that makes sense!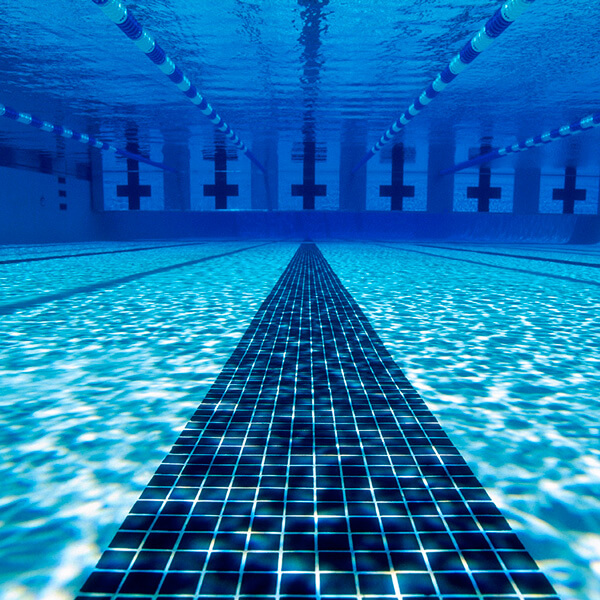 pic from website

3.Advanced Pool Lane
Pool lane also plays an important role in making a fast speed, just similar to the pool depth. But first, lane width is a balance between offering enough space for swimmers to have space to increase their speed and also making sure they haven't too much space. By the way, pool lane not only provides the appropriate space for every swimmer but reduce the waves which will be bouncing off the pool interior walls and hitting the swimmers. For more high quality and reasonable price pool lane visit here: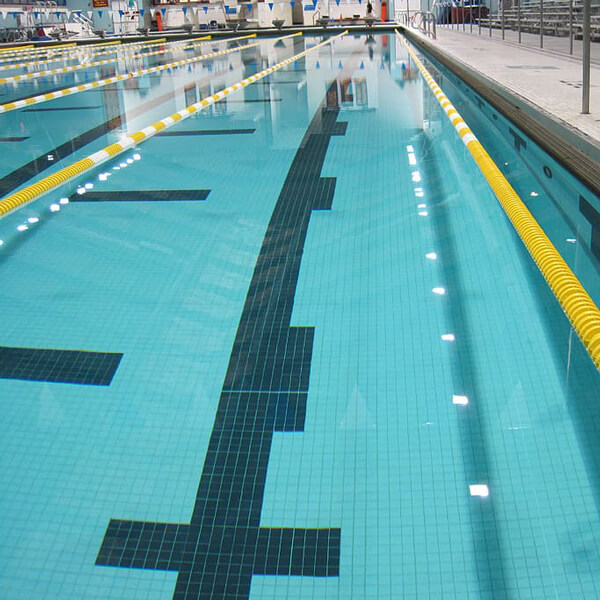 Featured Product: Maple Shape Pool Lane LL001G
4.High-Quality Pool Grating
In addition, professional pool drain systems can make the overflow water fall into the pool grating at the pool's edges rather than creating more waves. These efficient drain systems consist of many pool grates that can drain any excess pool water without overflowing. Therefore, less excess water equals less annoying waves. Not only that, but anti-slip design pool drain grating will also protect swimmers from slipping. If you're going to having a project of building a standard pool, our new design PVC pool grating might suit you: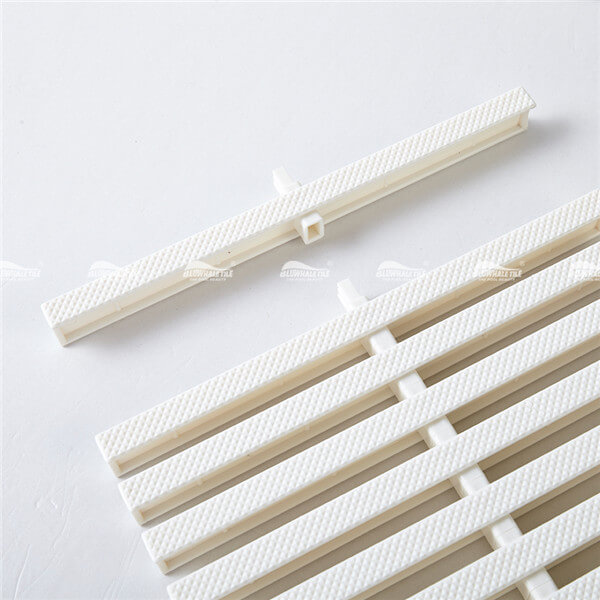 Featured Product: PPS Pool Grating GR901G-IT1

5.Suitable Pool Temperature
Pool water temperature has a direct influence on the swimmer, especially competitive swimmers. The perfect water temperature can bring wonderful performance. For cold pool water, cool temperature is not only shocking and physical maladjustment from the initial immersion, but swimmer will feel more and more uncomfortable while they're swimming and the final result will make them disappointed. On the contrary, those who have a competition in a hot pool will feel more tired because the higher temperature can not remove the redundant heat from their body and make them expending more energy. Therefore, the standard pool must set a suitable temperature, which is 26 degrees centigrade plus or minus 1 degree.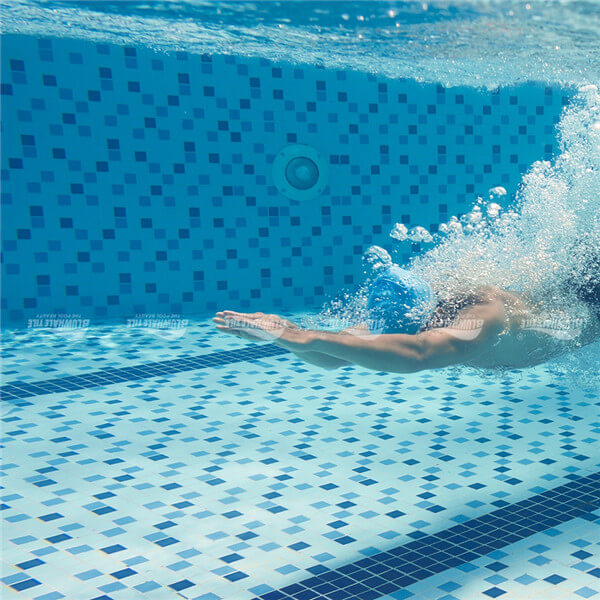 Featured Product: 48x48mm Blends Blue Pool Tile BCK001

6.Anti Slip Starting Blocks
The helpful starting block will allow swimmers to shift their weight to shoulders and hands, rather than their body and feet, which will make the swimmers getting more momentum as fast as possible can increase the record of the swimmers.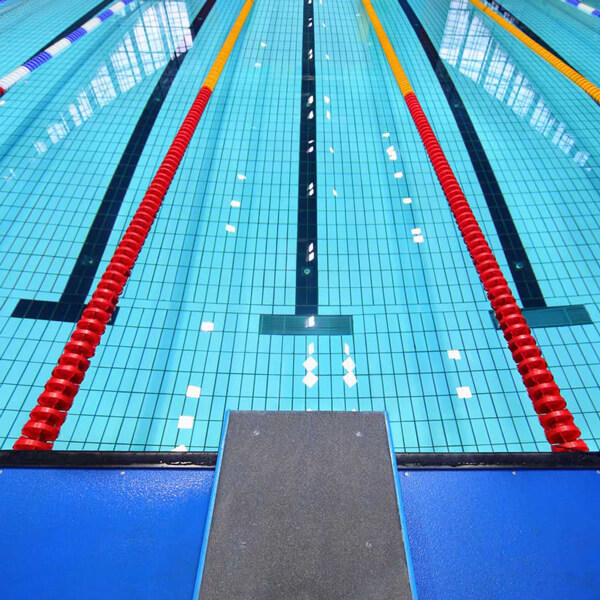 pic from website

7.Safety Pool Ladders
Swimming pool ladders are always overlooked. Pool ladders and pool steps are a functional and essential part of the standard swimming pool, which can also be a visual focal point. Setting an anti-slip and durable 304 stainless steel pool ladder can make swimmers getting in and out of the pool easier and safer. With SS304 handrail design, our new arrival pool ladder adds security into the competition pools.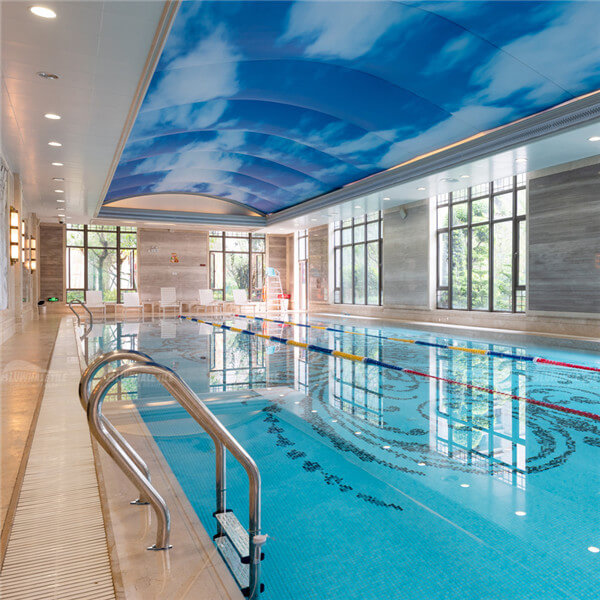 Featured Product: Pool Ladder 304 Stainless Steel PL901G

8.Standard FINA Pool Tiles
When it comes to pool tiles, we've talked about a lot from the previous blog. Standard pool tiles are different for leisure home or hotel pool. As for the leisure pool, we can choose colorful pool tiles like vibrant green ice-crackle pool tiles, unique shape glass mosaic pool tiles or etc. But for the competition pool, the materials of tiles are strictly required. For more standard FINA pool tiles knowledge, visit our blog: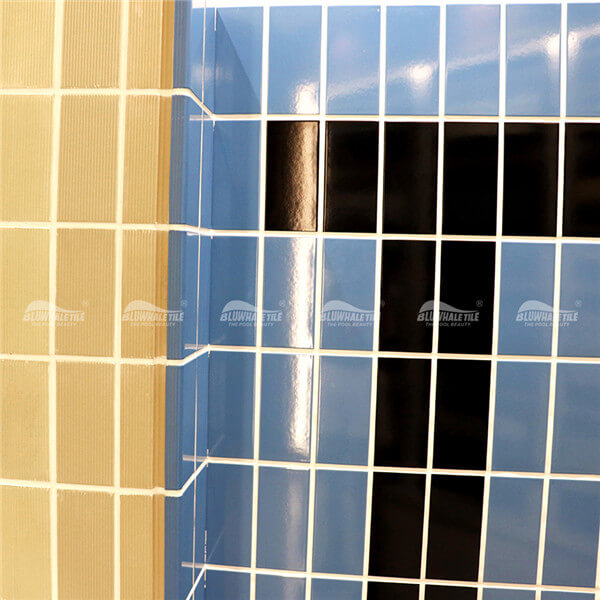 Featured Product: Anti-slip standard FINA swimming pool tiles

Get Ideas?
For more professional assistance with your future pool design, count on Bluwhale Tile Team. Our pool designers and skilled colleague will provide some suggestions for your project. And if you're interested in our products from pool tiles to pool accessories, samples are available here! Let's contact us for more ideas!