Designing a swimming pool can be an exhilarating process that displays your sense of aesthetics, taste of fashion and comprehension of home. Your pool is a stylish extension of your housing and should perfectly blends in the backyard landscape. To achieve this visual result, pool finish is supposed to be carefully selected and act as an unique factor that highlights the general design.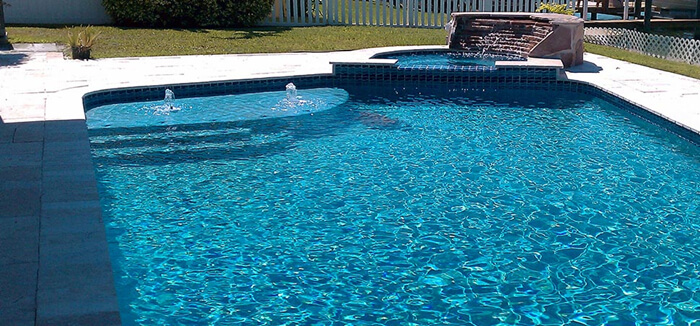 There are multiple options of pool finish. Before choosing one that can goes with your pool style, you are required to know something about that. In modern pool construction, there are four main materials for pool finish – pool tile, vinyl, plaster and aggregate finish. Each of them has its own characters and with which you are allowed to distinguish what is the best for your pool design.
Swimming Pool Tile
Swimming pool tile is a top option for someone who thinks a lot of durability and easy maintenance. Porcelain tile with glazed finish is superior in oxidation resistance. Glass mosaic tile ranges in a great variety of color, shape and pattern, and looks shimmering in the sun. The most desirable thing pool owners insist is that tiles, no matter on the pool bottom, wall, waterline or coping, should catch up the trend of pool design and stand out to be an unparalleled feature. BluwhaleTile Triangle Series appeases your ambition for unique pool tile design. It is a collection that presents exclusive beauty with tile chips randomly composed. Classic gradient blueness and triangle shape integral into an indescribable beauty. Also, there are different tiles for different pools – blue green tiles for community pools, standard tiles for stadium pools, ornate tiles for resort pools, etc. For more quick tips on the principle of choosing the best pool tile, you may like this post: The Selection Of Tile For Different Types Of Swimming Pool.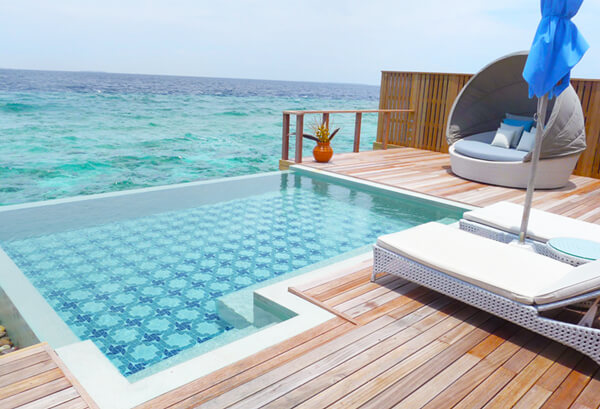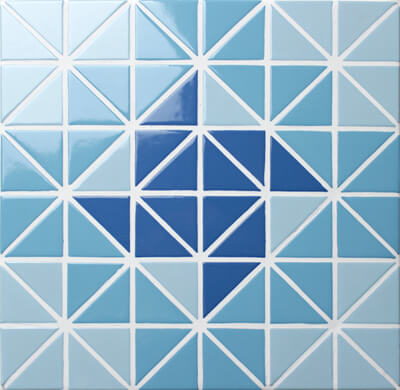 unique design pool tile TR-SA-WH
Vinyl Pool Liner
Vinyl pool liner is a budget-friendly option that can reduce your cost of waterline decor replacement. Border tiles made of ceramic/porcelain/glass/mosaic and vinyl pool liner are the two main alternatives of waterline resurfacing. Border tile would better settle before construction, while vinyl pool liner is changeably convenient, just rip off the part you want to replace, wipe it up with dry cloth and post on the vinyl pool liner. A considerate benefit of pool liners is their great variety of design options in pattern and color. It is a cheap decor used to cover stains and dirty spots on the pool wall.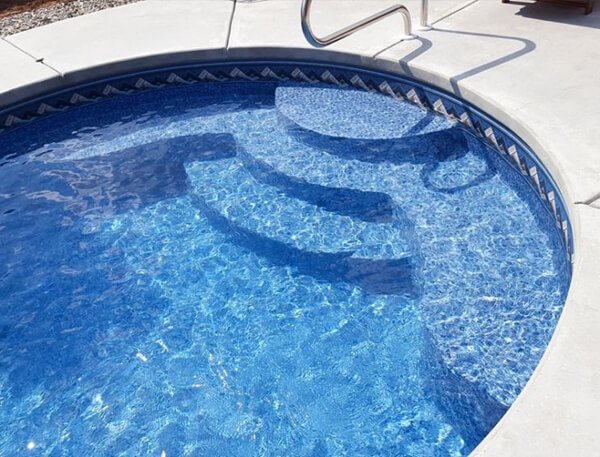 Plaster
A pale beige or grey image comes to my mind when I picture a classic swimming pool. Pool with plaster surface is a style of everything-plainly-arranged, which can add beauty of simplicity to your home. Plaster surface usually has slip-resistant texture. It is a good choice if you are wondering which material is best for the safety of kids and elders.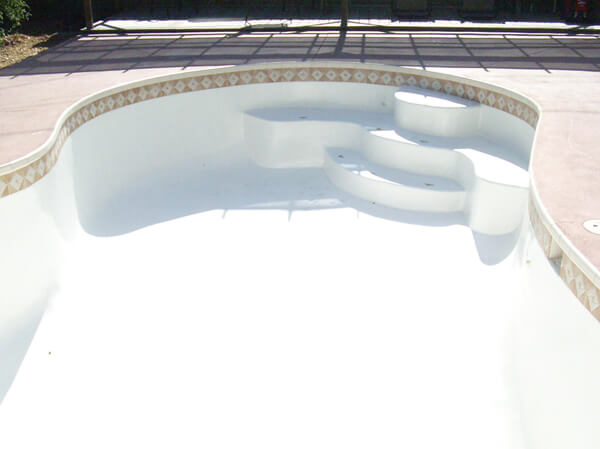 Aggregate Finish
Aggregate finish is one of the popular design trends in 2017. A mixture of natural glossy pebbles or ceramic-coated sand is blended into the plaster to create a primitive look. It has become richer in material, texture and color these years. For example, a new arrival of BluwhaleTile called the Free Series has launched out to multiply your selections. It is a pool tile that has pebble-shape glass mosaic chips spreading over. It is durable after grouted and can create a beach-like scenery.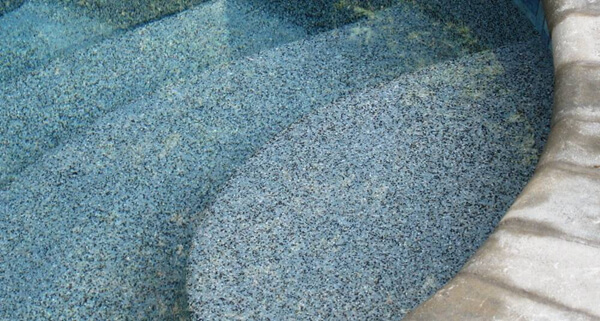 Amongst, tile is regarded as the best material to ensure a long lasting look on swimming pool, since it is resistant to acid and alkali, full of personal taste and conveniently maintained. If you are ready for a new project or remodel, welcome to visit BluwhaleTile, a pool tile professional providing all kinds of mosaic pool tiles made from ceramic/porcelain, glass, etc with extraordinary designs.