Usually, pool builders concern that final outcome of the construction would be far different from their expected. They worry unanticipated problems would be occurred:

1. Pattern of the decking tiles exert unharmonious impact on the landscaping once the pool fills with water;

2. Pool is located too close to the main building;

3. There is little room left for future remodeling and expansion;

4. It's hard to decide which type of tiles could be used for the need of pool deck resurfacing.

Although 3-D printing model has been gaining in popularity to solve these problems, it can't dispel their doubt entirely. Therefore, we would often hear pool builders complaining like "but I thought it was supposed to be more appealing", "horrible, how can my pool be like that", "what a waste I've spent a bundle of money building this pool".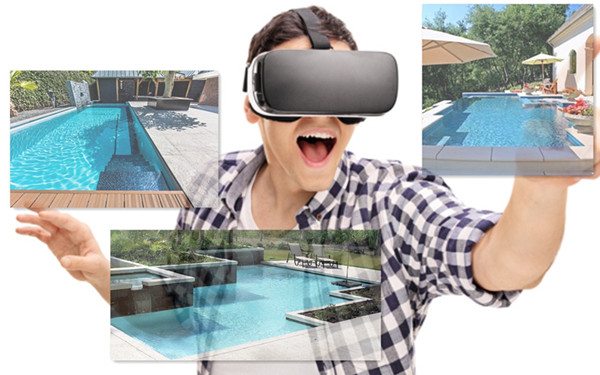 Fortunately, a new technology called Virtual Reality (shortened as VR) comes out to help them push pesky trouble like this. In fact, some pool builders who hold a belief "people like to touch and feel things", have taken the lead in applying VR for the optimization of user experience. And this technology have been leaping forward in the architecture field.
With it, pool builders can visualize their dream pool long before breaking ground on a project. Just a desktop or laptop can they easily create the proposal and adjust components around the pool until the design is subject to final admit:

1. Do test on pool tiles including color and pattern;

2. Modify the outline on the screen at any need;

3. Drag directly different pool models into the actual-existed courtyard background to see which one looks suitable;

4. Add vivid and lifelike details;

5. Receive price information from pool tile manufacturers and make sure pool installation cost would not exceed your budget.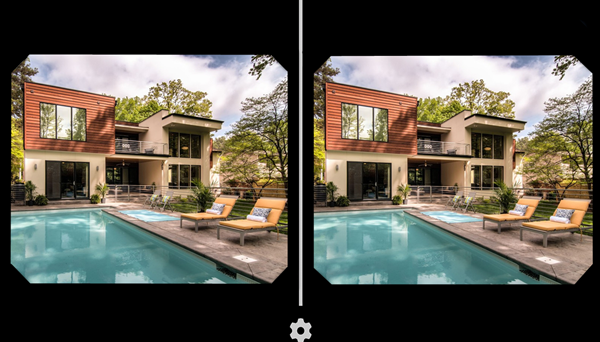 VR helps builders to see how the pool fits with the surroundings, and allows them to design pools with an unprecedented level of realism. It maintain builders' enthusiasm in certain building stages, which could be over a span of months. It is amazing to have such a deep emotional relationship with something that have not been built up yet.
Bluwhale Tile is a supplier that provide you with swimming pool tile ideas, and a variety of swimming pool tiles made of ceramic, porcelain, glass, stone, mosaic with hundreds of designs. Your concern is our great honor!