Are you planning to start a swimming pool project? And have you come up with the tile idea yet? Today, BluwhaleTile will give you some professional insights and help you find out the right tile for your pool tiling.
To choose a suitable tile is the very first step homeowners need to consider before break ground. It often begins with several questions: Are the tiles durable? Can the color and pattern perfectly blend in the landscape? From where can I buy pool mosaic tiles that are cost efficient? However, not every homeowner can make a right choice because they are used to judging from appearance rather than have a comprehensive consideration.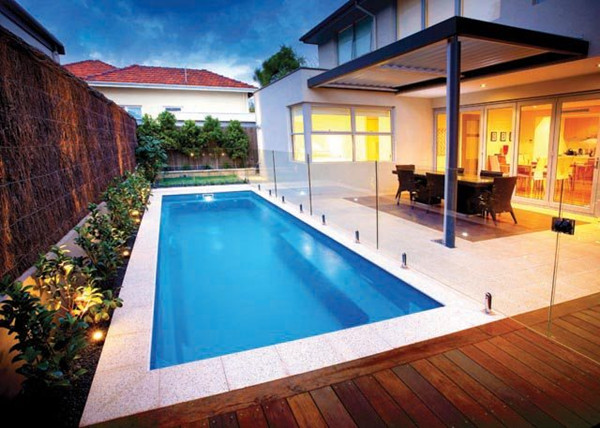 1. Size
Size is one of the important factors that you should pay attention to. It may not seem to matter a great deal at the beginning but you will feel it as tiles become aging and maintenance cost soars. The larger the tile is, the less grout can you use in tiling. That also makes sense in some cases like concrete pool repair and swimming pool resurfacing. Also, market data tells us larger pool tile overwhelm the smaller ones in sales volume. That means consumers tend to buy larger size of tile when asked what kind of tile design they want to adopt in their pool construction.
By the way, it is vital to consider for calcium buildup often occurs most heavily beginning in the grout joints. Once the calcium buildup occurs, it is really hard to clean off without damaging the tiles, costing you more money in the long run to repair and remodel.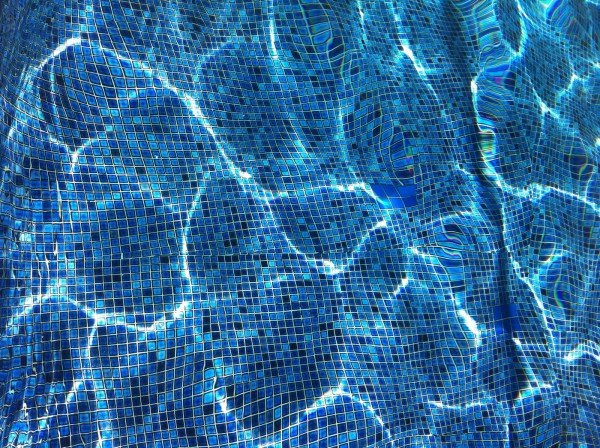 2. Finish
Another factor you should consider is the finish of tile. It comes in a great variety such as abrasive surface, undulated texture, smooth surface, glossy film and matte surface, and weighs heavily for it to a large extent determines the durability and maintenance cost of the tile. Avoid using tiles that are extremely abrasive because they are the most inconvenient for cleaning. As calcium buildup love adhering to rough surface, those tiles that are smooth and designed without uneven texture are your best choice.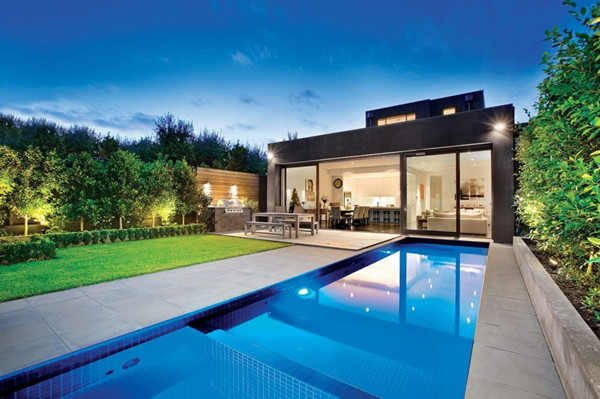 3. Color
Pool tiles have numerous options in color. The most common color, undoubtedly, is blueness. Most pool owners pursue gemstone blue pool tile that is crystal clean and shimmering under water. If you aspire a outside-box-thinking design, then multicolor mosaic tile with innovative pattern may be your best choice. What's more, you have to know that the lighter the tile is, the more apparently calcium and dirt will show up on its surface. This is also the reason why dark blue pool tile can gain constant popularity no matter how many new tile designs come out.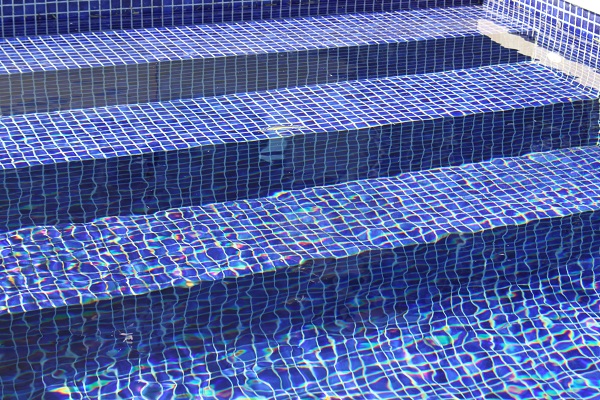 4. Material
Finally, let's look at the material. Pool tiles are mainly made of porcelain, ceramic and glass. Porcelain and glass both are sufficient materials. They are hard and chemical resistant, especially best for pool tiling.
All in all, just choose the pool tile depending on your taste, and you will enjoy your swimming time. If you have more questions about pool mosaic tile for sale, BluwhaleTile will offer you the best service! Welcome to click at http://www.bluwhaletile.com.