Last time we have introduced our popular 4 items of triangle ceramic tile for swimming pools , and see how these tiles beautify a swimming pool from the post " 4 Popular Pure Blue Triangle Mosaic Tiles for Swimming Pool Design". Triangle mosaic tiles is a creative and well-like product line of Bluwhale Tile, a collection including both triangle ceramics and glass mosaics in pure color and playful geometric patterns. And today, we would like to recommend you 3 triangle glass tiles in blue color, which will give an entirely different style from triangle ceramics.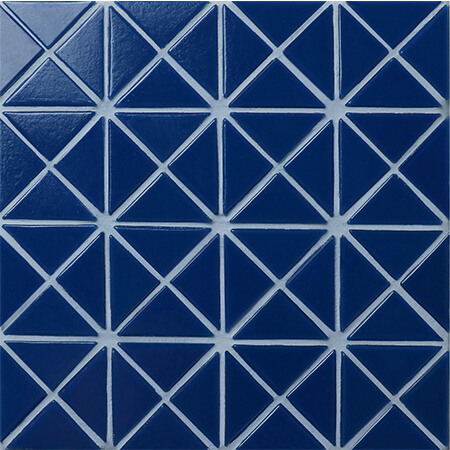 Featured product: Sanitori pure blue glass mosaic triangle TRG-SA-P3
Choose dark blue color to add more depth and dimension to your swimming pool. Our dark blue triangle glass pool tiles used on pool bottom creates a mirrored effect and sophisticated look, going to appear deeper even black at night. If you want to have an ocean-like big pond on your resort villa house, this tile pattern is a great choice. Choose light blue grout color to fit the tile color, its geometric shape enhance any pools' values.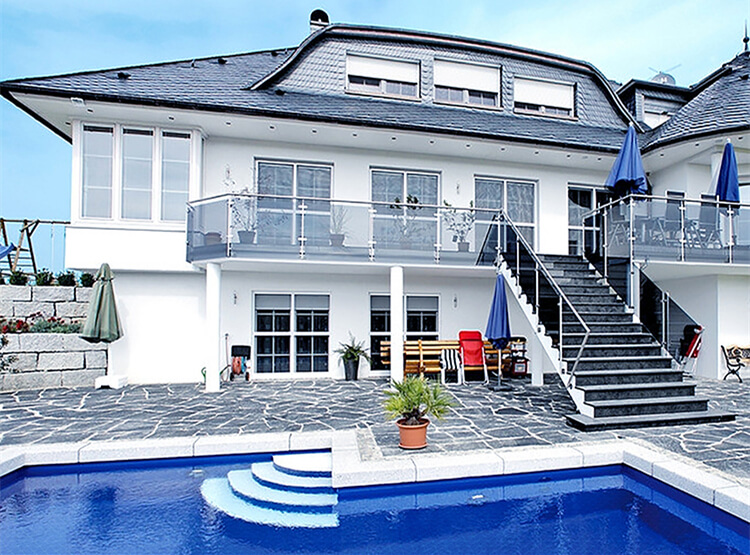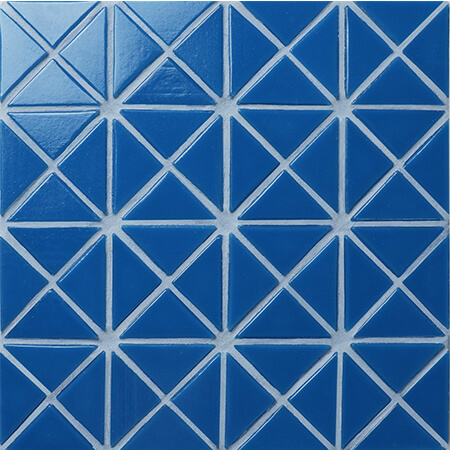 Featured product: Sanitori pure blue glass triangle mosaic tiles TRG-SA-P2
Medium blue tile color would be the most traditional and well-accepted pool colors. TRG-SA-P2 swimming pool glass mosaic tile features a pure medium blue color, matte finish with geometric triangle design, which can be used to create a simple, stylish and timeless pool style. Medium blue pool can appears lighter in bright backyard and darker in shaded backyard, if you want your pool brighter and looks wider, try to equip some pool lights.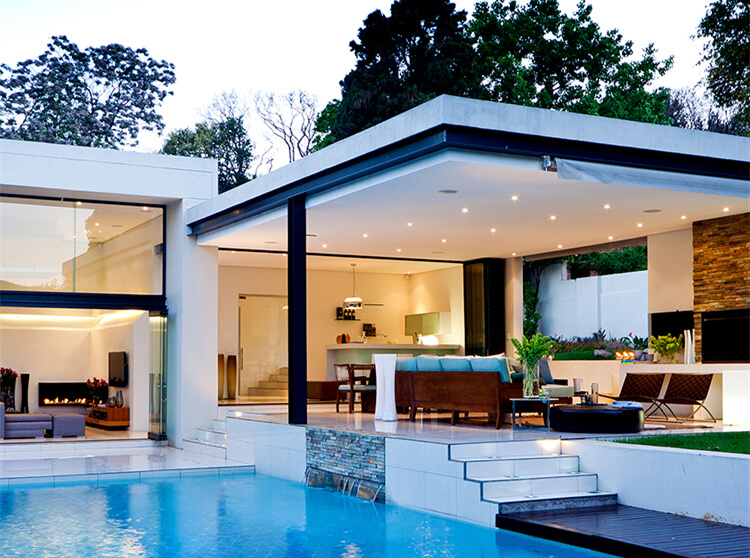 Featured product: Sanitori pure blue glass triangle mosaic tiles TRG-SA-P1
The light color pool tile can reflect lights and add shimmer, making the illusion of a larger pool for you. Meanwhile, light blue pool tile can builds a cooler pool as sun is reflected rather than absorbed by the tile. Our triangle blue glass mosaic tile works perfectly to bring a tropical beach feel to any swimming pool and piscine projects.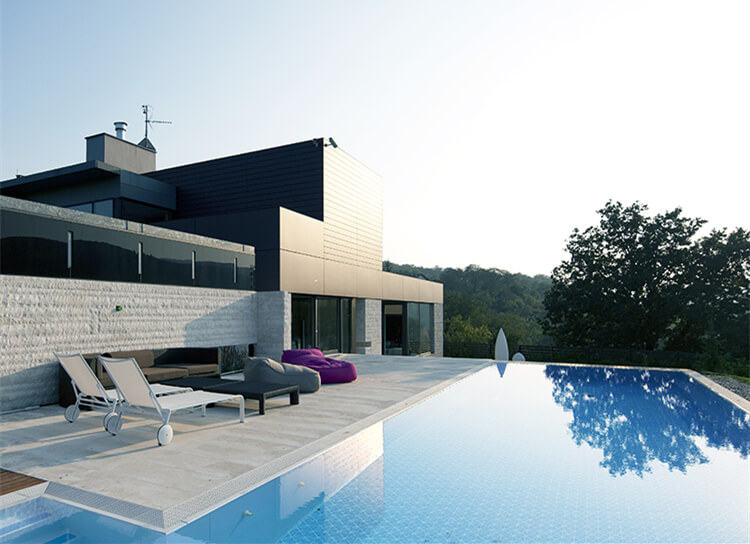 If you are inspired by these 3 blue triangle glass tiles and want more glass mosaic tiles for swimming pool, chat with us today to get our latest product catalog.

To know more ideas from our triangle series, you would like this post: When Triangles Meet Swimming Pools >>
Bluwhale Tile as one of professional swimming pool tiles suppliers from China, is specialize in pool tile production and export service for years, if you are in market for our products or new into this industrial field, do not hesitate to contact us for further cooperation.