International Pool Spa Patio 2018 had just come to end and Bluwhale Tile here thanks for all visitors at the show. Everything went well and the journey is worthwhile, receiving lots of feedbacks and suggestion from our visitors, which is helpful for us to make improvement and upgrade on our pool tiles product lines.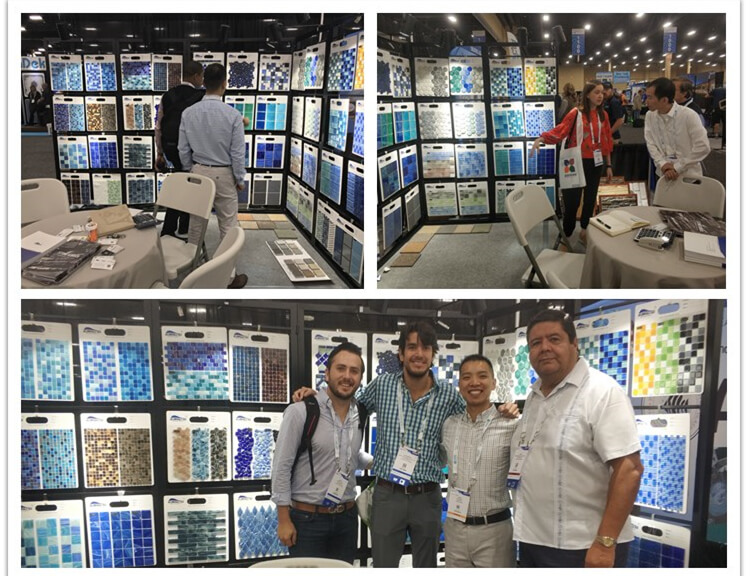 For more photos of this show, please click to see: Bluwhale Tile at International PSP 2018 >>
During this exhibition, the most-popular product item is iridescent glass mosaic tiles. And following we are going to introduce you some frequently asked pool glass mosaic tiles for you.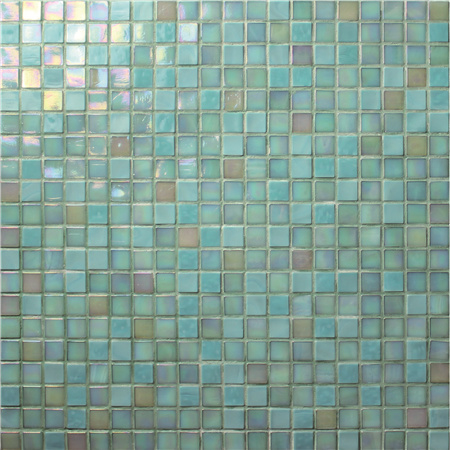 Featured product: 15x15mm mini iridescent green glass tiles for swimming pool
Choose smaller mosaic tiles if you want to have a delicate swimming pool appearance. The mix of green mosaics is made of premium glass and features a glooming surface, which is reflective to light and water, works beautiful in piscine projects and showers. It is worthy choice for you can tiling the whole pool with it as small mosaics with many gaps makes your pool less slippery.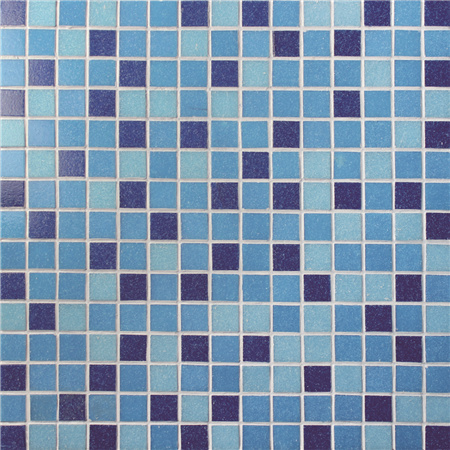 Featured product: 20x20mm blue mixed glass mosaic tile for pool
For a classic and traditional pool style, the blue mixed glass mosaic in matte finish should be included in your purchase list. The non-slip surface complies with the international standard, can be used in both pool wall and bottom covering.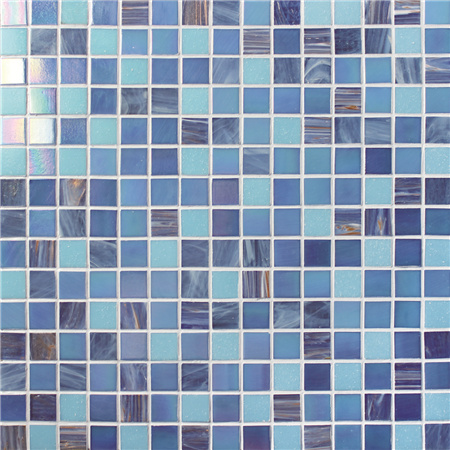 Featured product: 20x20mm blue blend glass mosaic pool tile
The blend of blue shades, texture and iridescent chips to gives an unique look to your swimming pool as well as bathroom, kitchen and other wet rooms. The refined texture and iridescent finish turn up the luxury style to any space.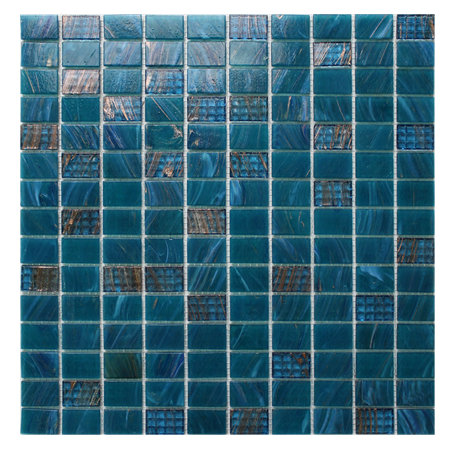 Featured product: 30x20mm blue mixed mediterranean pool tiles
The combo of lake blue color with gold line texture in stack bond design is ideal for bringing mediterranean feel to any swimming pool projects. The hot melting glass tile can sucessfully enhance any pool styles to a higher grade and makes a strong visual effect.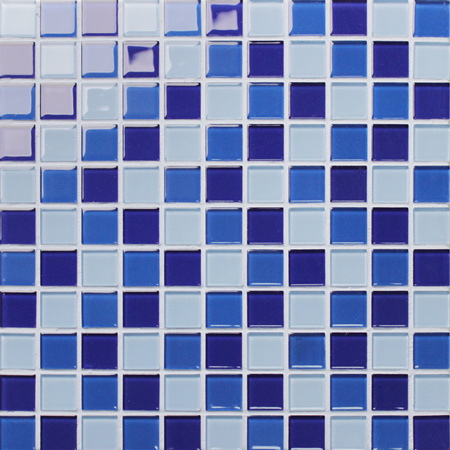 Featured product: 25x25mm blue mixed crystal glass mosaic tiles
Hot sale crystal glass tile is made of crystal clear glass and go through high temperature during production. They will never color faded and good performance, giving a transparent surface to siwmming pool, widely used in piscine place, kitchen backsplash and bathroom space.
If you are interested in the above items and want more swimming pool glass mosaic products, do not hesitate to contact us now. Bluwhale Tile has into pool tile mosaics wholesale for many years, we does our best to supply best quality products and service to all customers worldwide, customized service can be accpected by us.
If you love this article, you would like to know our another event: Share For Better: Look Back To Bluwhale Tile At Pool Spa Expo 2018 >>