It's March already!Wow, and at the same time we realize that the swimming season is arriving soon, so, have you get your swimming pool ready for it?
If you are going to remodel your old swimming pool for a new look, or just wanna start a full new one, then there is still time. And just go ahead!
Bluwhale tile, with many years of experience in producing mosaic tiles for pool designs, working with styles of pool projects in the world, will share you with a series of newest swimming pool ideas, let's follow us now.
For most friends, they prefer to visit a seaside resort with pool, beautiful ocean view. No doubt it would be awesome and convenient. You know, blue sky, cool water, comfortable blowing, you are surrounded by the nature. While on the other hand, some people do not like it for the scenery spots are getting crowded, they decide to establish an backyard pool in their own house, for relaxing after busy working and having more time with family and friends.
It is not difficult to design a five-star resort pool by yourself. Proper pool size based on your backyard area, stylish blue mosaic tiles for pool covering. Remember that taking a resting area with a big sunshade and creating a natural environment with green trees will do good.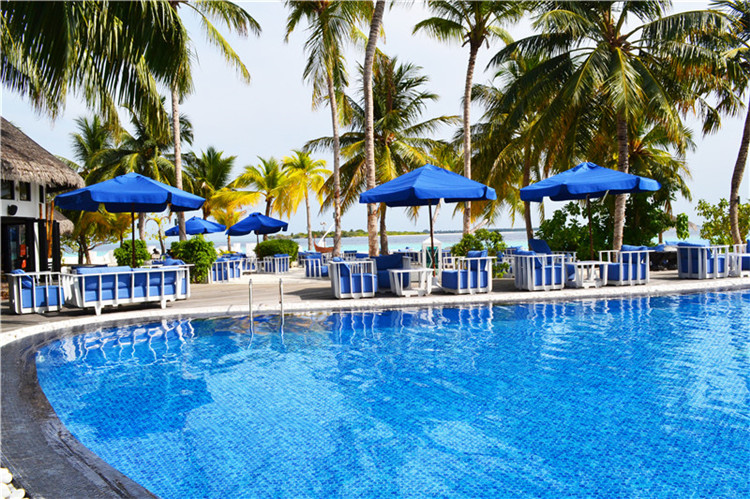 Featured at: Hex BGZ030
Moreover, it is a fact that most of you will ignore the poolside decoration, which affects a successful resort swimming pool creation a lot. Our new collection BGZ032 in gold color is another fantastic pattern for pool surround design. Why not take it for the poolside area building, it looks eye-catching under the bright sunshine and water feature.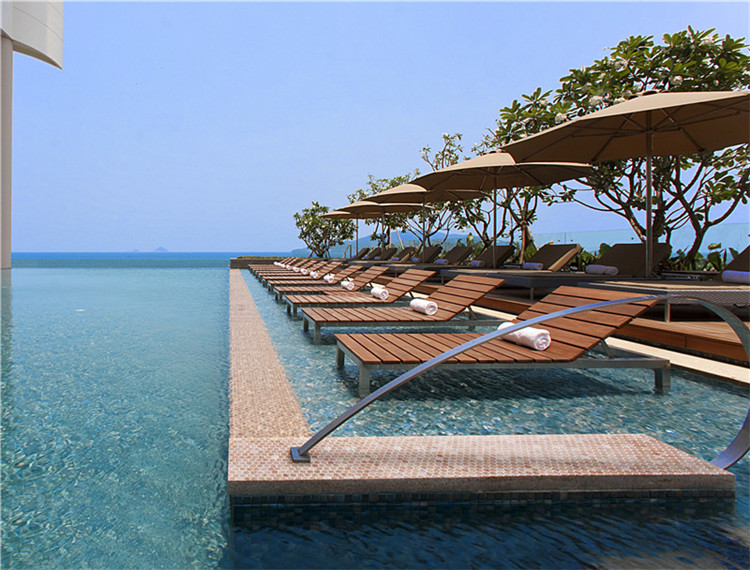 Featured at: Hex BGZ032
Cool blue with clean water, all visitors can not help swimming in such a gorgeous outdoor swimming pool. If you ask me what kind of swimming pool makes you impressed, then that is the answer here.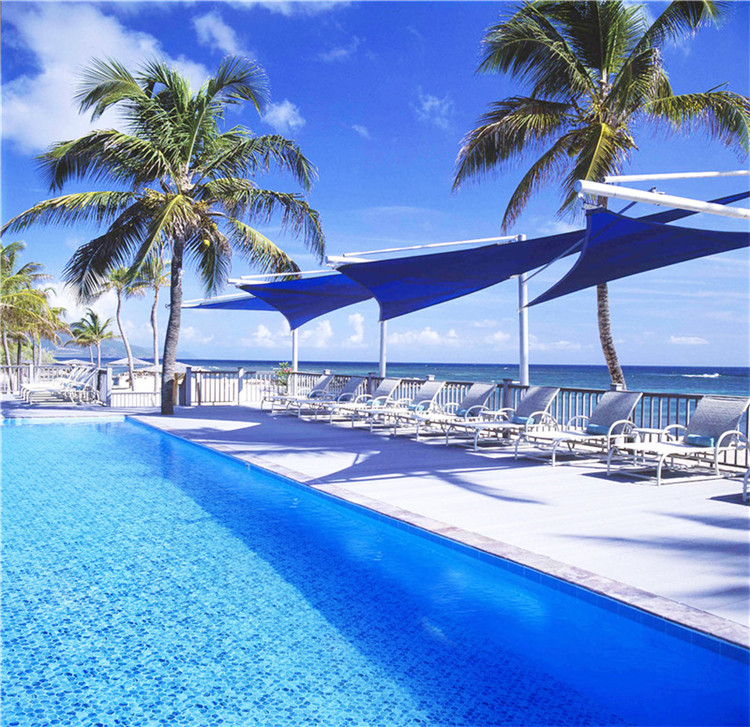 Featured at: Hex BGZ036
Be brave to use other stylish mosaic colors better than just using blue and green. The effect of a beige swimming pool go beyond what you think sometimes, try to break it at a modern style, extraordinary and elegant pure hue. That's fantastic!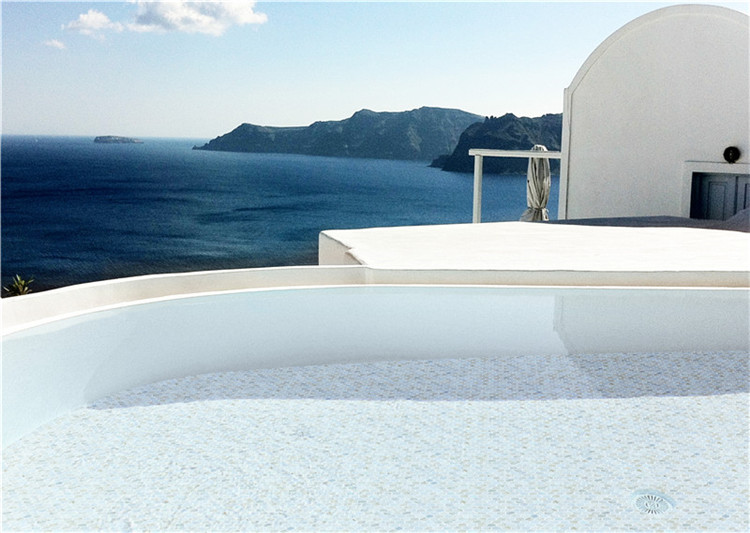 Featured at: Hex BGZ039
Bluwhale Tile products, a fabulous collection of swimming pool mosaic tiles wholesale, come in variety of colors, shapes, materials for both indoor and outdoor spaces design. Do not hesitate to share your new idea for pool designs and your interest for our products.