Hot summer is arriving, and a good swimming pool helps us to cool off during these hot days. A successful swimming pool should be a place that calls up your imagination into creation. When installing your swimming pool, one of the best ways to make the space playful and personalized is to use mosaic art tiles. If you are going to bring a different look to your swimming pool, Bluwhale Tile here shares some of our favorite pool art collection for you.

1. Lovely Dolphin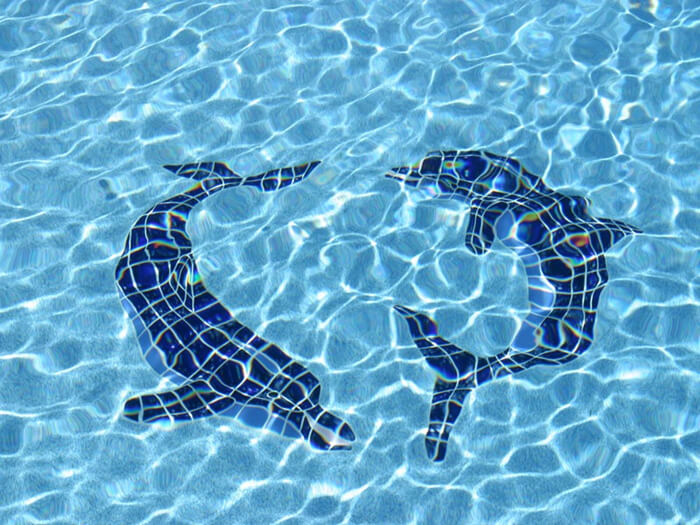 Dolphin mosaic design is popular in both residential and commerical projects. Dolphin is friendly, playful, and everybody loves it. It is a great option to make a pool more inviting and lively. Our dolphine pool mosaic features a glossy ceramic finish and mini 9.5x9.5mm chip size, its shadow parts would definitelty bring a 3D visual effect to your pool space. Always recommend to install the dolphins towards the center of pools.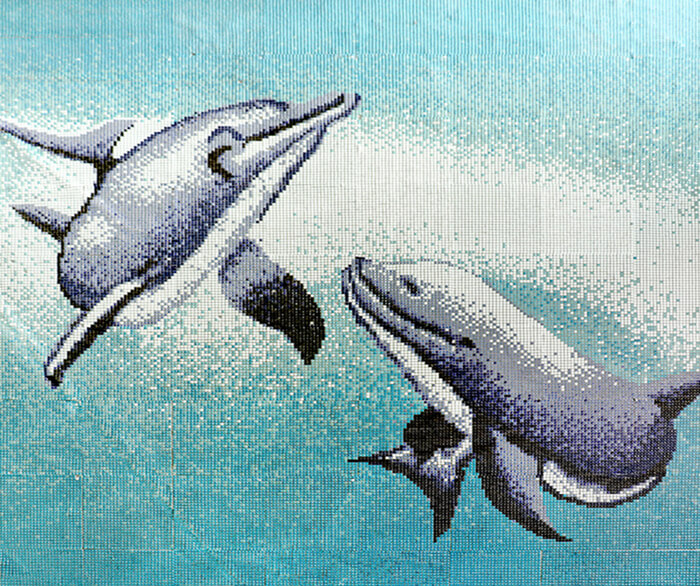 Featured product: Dolphin Mosaic Tile BCA002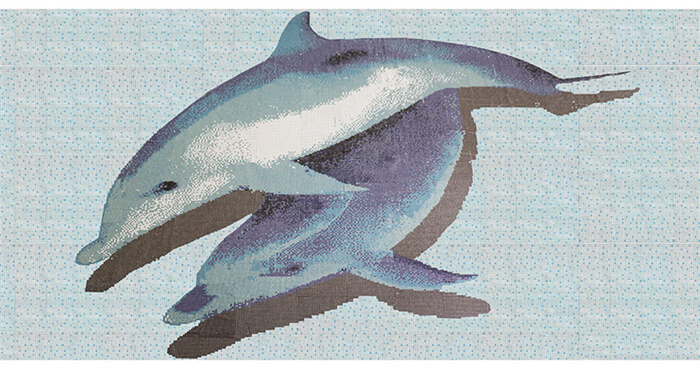 Featured product: Dolphin Mosaic Tile BCA003
2. Ocean Wave

Bring the seascape into your pool by tiling the bottom with this ocean wave mosaic tile, material used in the design is hot melt glass mosaic tiles, color rendering in blue, green, white and yellow. This delicate pattern will cause a breathtaking result and makes the pool dynamic all the time.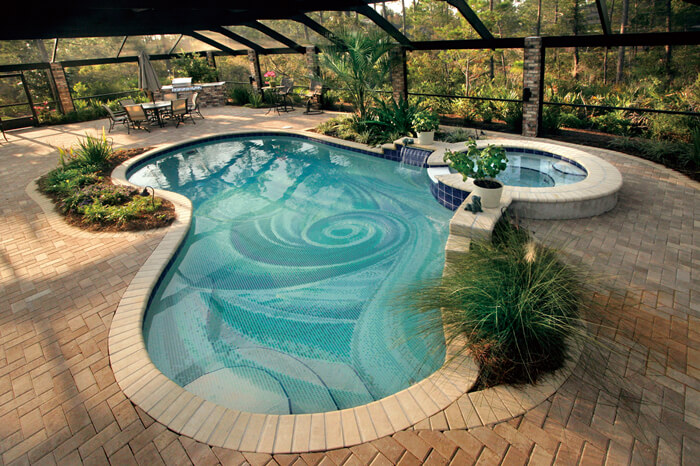 Featured product: Ocean Wave Mosaic Pattern BGE026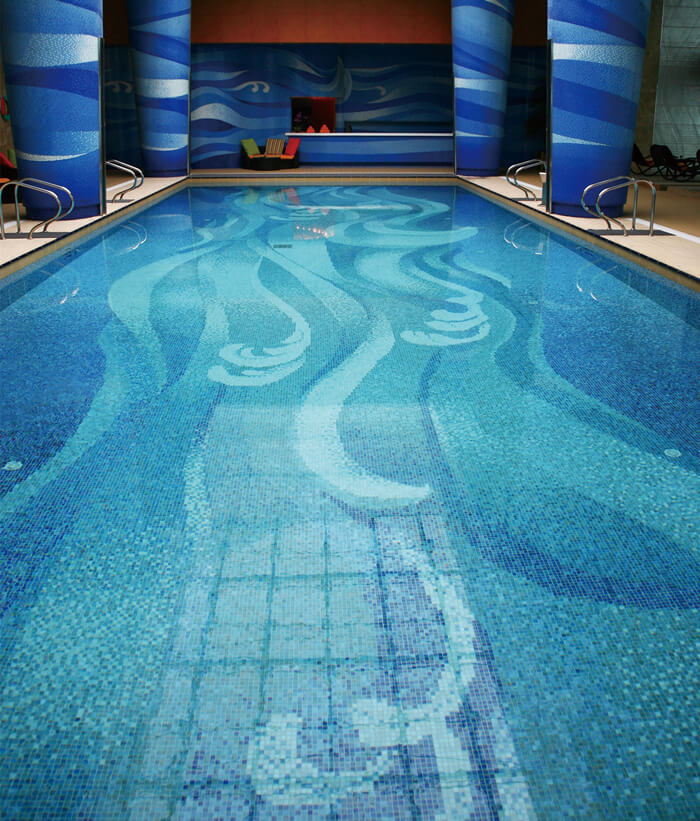 Featured product: Ocean Wave Mosaic Pattern BGE037
3. Leaf Mosaic

Leaves are a popular motif that is often used with mosaic pictures. They are various from being simple to complexed, natural to decorative. Liven up any swimming pools with this leaves mosaic tile, it build an strong atmosphere of summer.

Featured product: Leaves Mosaic Pattern BGE020
4. Fancy Underwater World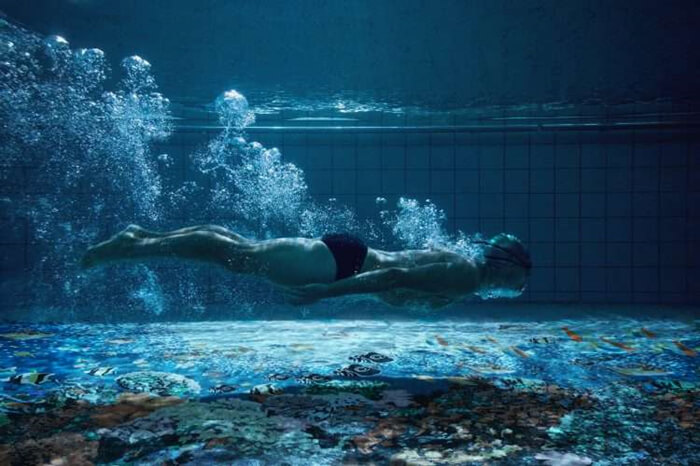 Mosaic murals have endless design possibilities. Fish, turtle, corals and any seascapes under the big ocean, it is so beautiful and inspirational for mosaic art designs. This pattern will ultimately brings you a feel as if you are exploring in the oceans.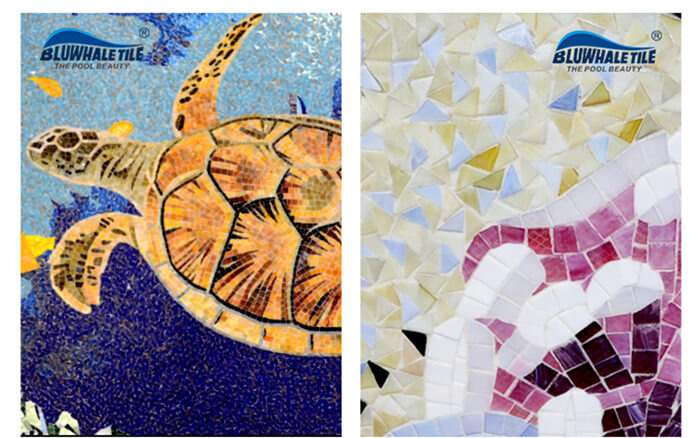 Featured product: Underwater Mosaic Designs KZO039MY
5. Religious Style

Make a statement or reveal your personality by a custom mosaic picture. We customized this Mandalas motif depending on our customer's requirement. It goes religious-style and build an intense pool theme. It is made of hot melt glass mosaics, colorful in matte finish. Mesh backing provides a simple installation.
Mandalas also represents the universe, think of how will this pattern applied in a pool? You may also like to read about See The Universe From The Bottom Of Your Swimming Pool.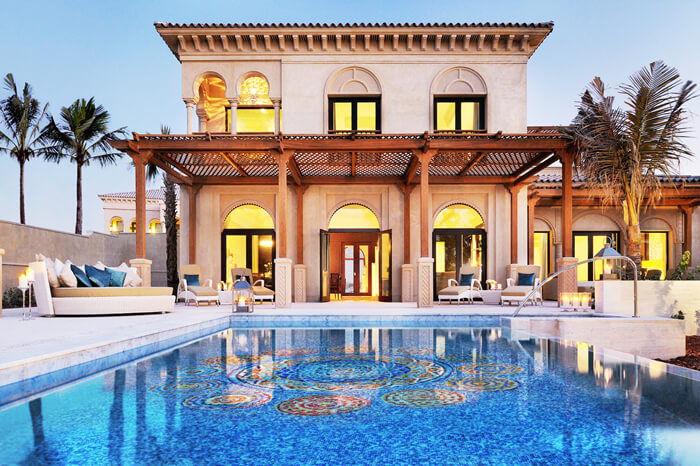 Featured product: Mandalas Custom Mosaic Design KZO040MY
Mosaic art supply is offered a wide choices for you at Bluwhale Tile, customized service is available here. Each chip size is selected strictly by our workers to ensure the best serive for all clients. The colors and size can be changed. Just send us your requirements and pictures,we will do it for you. Now inquire us if you are in demand for it.