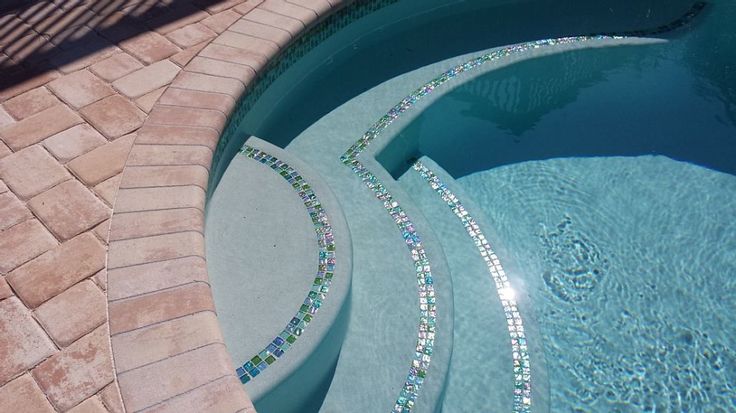 Glass mosaic tile is popular to used in swimming pool, as well as bathroom surrounds, kitchen backsplash, wall cladding and other home interiors. Glass mosaic tiles provide a variety of colors, patterns, shapes, and sizes. Compared with porous ceramic mosaic tile, non-porous glass mosaic are really durable, long-lasting, and highly resistant to stains, bacteria, mildew and mold, which is easy to clean and maintain.
Glass tiles always can add rich quality to your pool design, but fingerprints, footprints and water spots still may show in these shiny surfaces, so regular cleaning and maintenance is required to keep the swimming pool new, gook-looking and long-lifespan.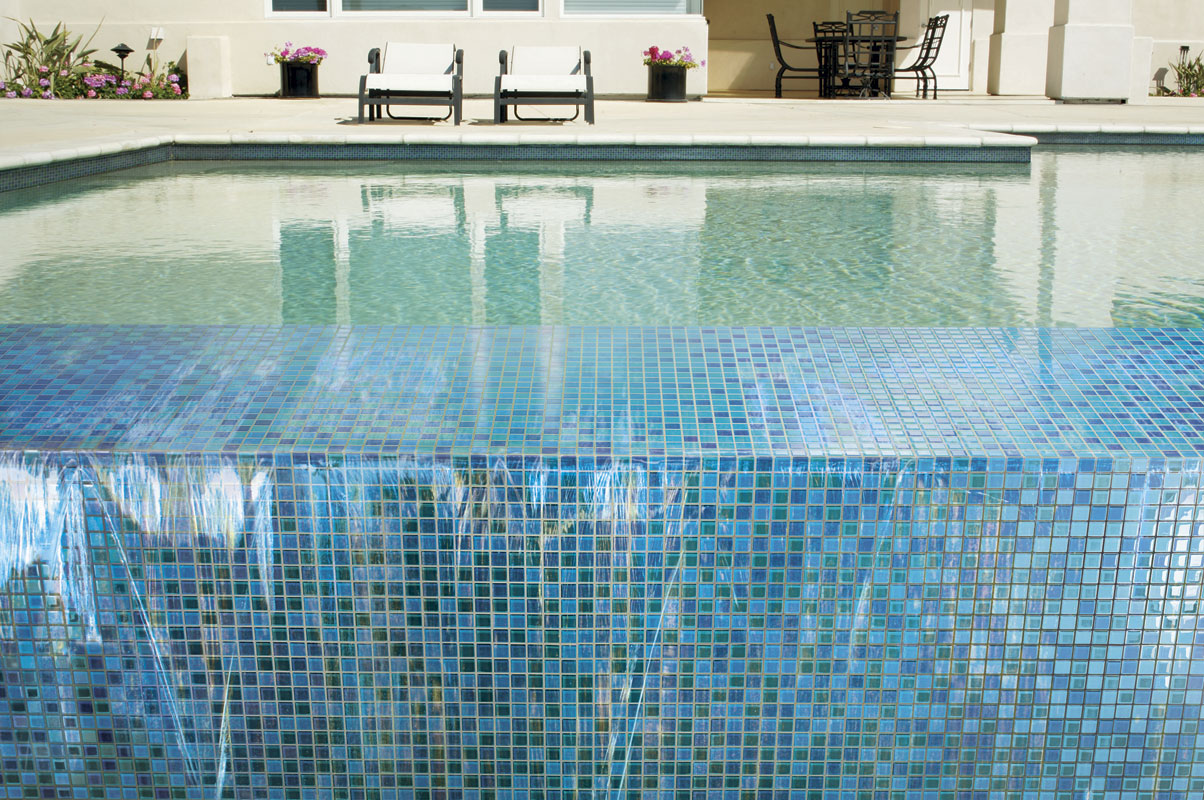 Well, following I will share a simple guide to keep your glass mosaic tiles looking brand new.
When cleaning glass mosaics, in order to avoid scratching your beautiful swimming pool mosaic tiles, you had better to use non-abrasive cleaning products. It would be easy for you to clean glass tiles with equal parts water and some vinegar in a spray bottle. Then spray the mixture on the surface and leave it for about 10 minutes. Use a soft cloth or brush to rub tiles to get rid of the soap scum or stains caused by hard water, rinsing with cold water and then wipe it dry.
For hard problem stains by hard water, you can also use the toothpaste to tackle the stains conveniently. Remember that the toothpaste is much more abrasive than other mixture, but not likely enough to scratch your glass tiles.
Cleaning your swimming pool glass mosaic tile is similar to washing glass mosaic tile in your bathroom. That's not difficult for you to get a cleaning solution, you can simply add a half of teaspoon of dish detergent to a spray bottle filled with warm water. Dip a damp cloth in the mixture to clean the tiles. Wet a clean cloth with cold water, wipe down and dry.
One of the hardest problem is to clean the grout, for it is porous and easy to stain. For regular care, spray grout with a half-n-half mixture of white vinegar and warm water, let it sit for near 5 minutes, scrub with a soft toothbrush, and rinse with water and dry it finally. To deal with tough stains, you should add cleaning power by adding a baking soda and water paste to the grout before spraying with the vinegar and water solution. And if you find mold on your grout, stronger cleaner will help you a lot. Make sure to get the job done by scrubbing with a soft-bristled brush, rinse and wipe your glass mosaic tiles and grout dry.
If you want to add glistens to your pool design, not just think of the golden mosaic tile, sometimes glass mosaic tile will give you greater surprise! It is easier to make your investment safe with simple and convenient cleaning tips, keeping your beautiful pool glass mosaic tile shinny and sparkling as time goes by.