Mosaic tile is definitely a great alternative to decorate your interior space much more delicate than using big-size tiles or painting. Both residential and commercial space projects can get lots of benefits from mosaic tiles, they works good-looking and high performance. And today, we are going to introduce our new release for 2019, a popular rectangle strip tile, bringing endless beauty to your interior decoration. Read on and know more about the product.
Classic Stack Bond Strip Tile Sheet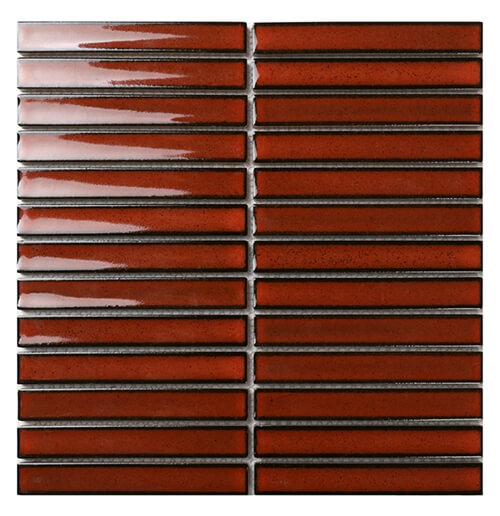 Featured product: Vermillion strip porcelain stack bond mosaic tile BCZ404Z
A design of stack bond and long strip in 20x145mm chip size, 293x296mm sheet size, the fambe effect creates a glossy glazed finish with tiny dots, which provide an unique surface for amazing decor. The clean and straight lines is ideal for building a simple and classic look to any spaces. It is easy to clean and maintain, mesh back design helps your installation easier. The tile sheet comes in 8 optional colors, and our first recommended one is the vermillion, a bold red color that will attracts people's attention, unquestionably, this color will get trendy in commercial projects, especially for those stores with strong personality.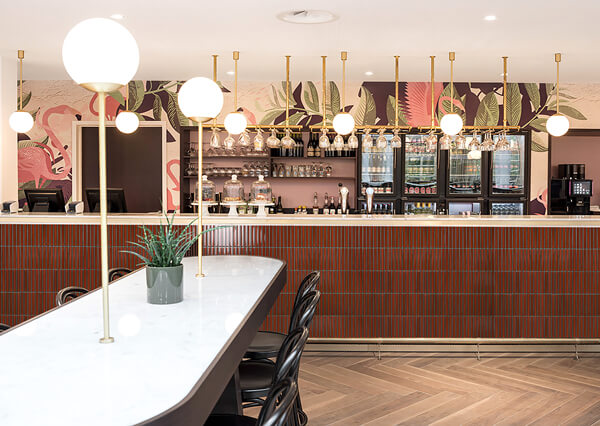 The bar counter covered with the red strip mosaic tiles makes a bold statement to the cafe, which paired perfectly with the wall paper, round lights and wooden floors, structuring a warm and cozy environment for all customers. It is stylish but not overwhelming, and makes the store more inviting and profitable.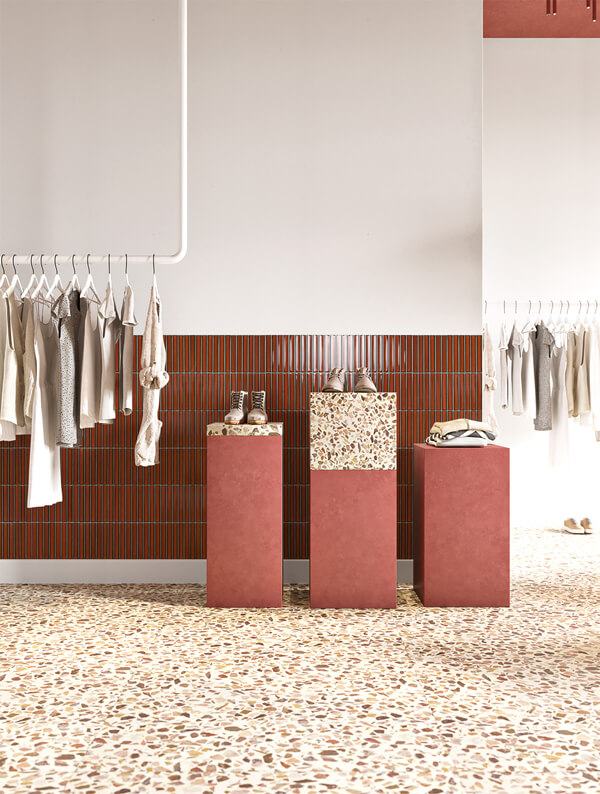 The combo of strip red tiling wall and same-hue stands keeps everything in the room together, the free irregular glass mosaic floor add features to the space, enhancing the fashion styles.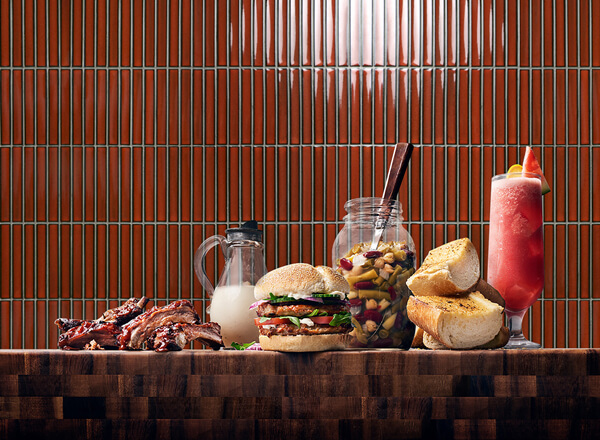 A stunning backsplash can surely add brilliance to your entire bathroom or kitchen. If you want to have a stack bond tile backsplash, try to complete the plan with this tile design, which is going to create a vintage and elegant taste to your space.
More optional colors to fit different interior styles: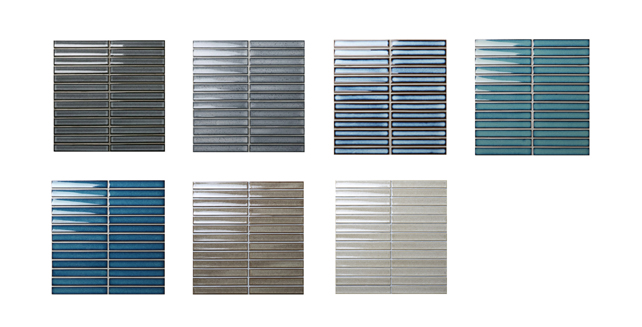 Contact us for price and more details if you are interested in this product. Bluwhale tile is specialize in manufacturing mosaic tiles for many years, we are looking forward to establishing business relationship with all customers worldwide. Head to our product page for more choices.