You know unique surface will make your swimming pool standing-out! For meeting more our customers' demand, to catch up the latest trends and design in mosaic tiles, Bluwhale Tile here brings and introduces our new-design ceramic mosaic tile to you all, which will help you bring your dreamy pool space into reality! Read on and take a closer look to this new pattern.
Featured at Snowflake Ice-Crackle CZH001TM
Sheet size: 255x295mm, Gap size: 2mm, Thickness: 7mm
Hexagon: 44x38mm, Star: 25x41mm, Rhombus: 22x25mm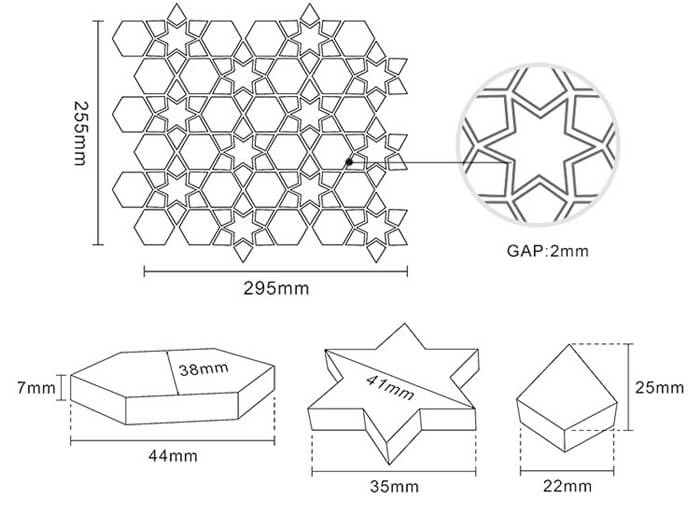 This new snowflake ceramic mosaic tile in blue tone is designed in shape composed of stars, hexagon and rhomous chips. It is made of high quality ceramic, manufactured under high temperature to get a perfectly fambe cracked effect. The combo of different shades of blues makes the pattern more stereo for a strong 3D visual effect. The surface feels solid and smooth, which requires less maintenance and cleaning work.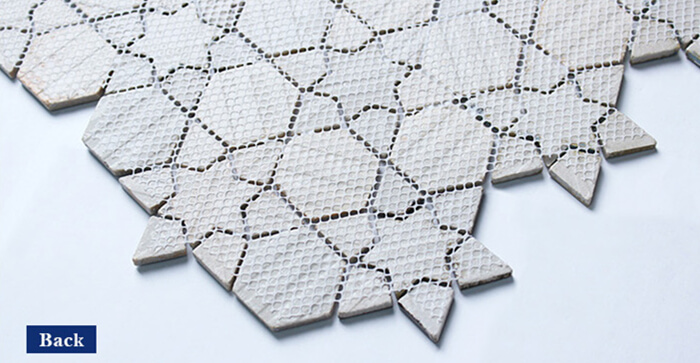 To simplify its installation, the mosaic tile sheet is mesh mounted on back, that is easy to install, extremely resistant to wear, scratch, cracking and moisture.
With ice-crack craft and crystal glazed surface, this tile looks gorgeous and fashionable, ever-changing , can add natural beauty to both your swimming pool and home interior design. Well, follow us and find how we get this mosaic pattern well done in pools and home improvement. And imagine how you will use in your spaces.
Be Bold To Cover The Entire Pool Bottom & Surround Areas
See it! This outdoor swimming pool makes your vacation start from this moment! The crackle surface is ideal for pool bottom paving and decking paving, it works wonderfully with other blue classic pool tiles with stylish look. Just like snowflake swimming in pool and resting in pool side, that creates a theme to the pool space. I know the value of the resort pool is enhanced!
Add Spa To Your Pool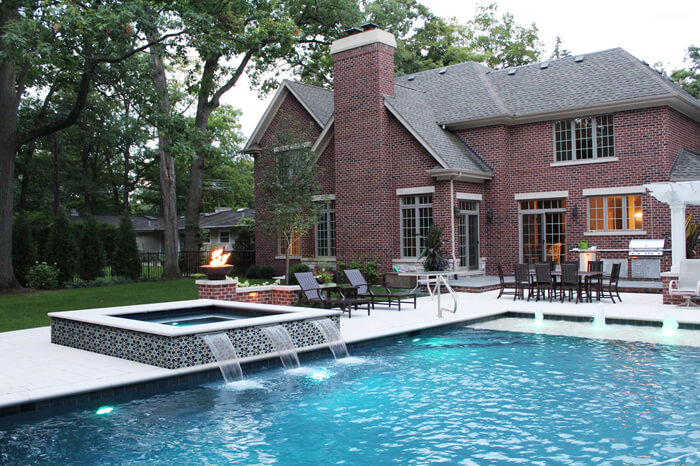 If you have a large backyard, it is a good idea to have a huge swimming pool, and nothing is better than adding a spa to your pool. The snowflake ceramic mosaic tiles makes the spa design beautiful, installing it in pool side is a good choice, which levels up the swimming pool even the whole house! What a backyard! Euro style house, a pool with spa, green trees and resting area. All is amazing! I do love it!
Build A Mediterranean Vibe To Home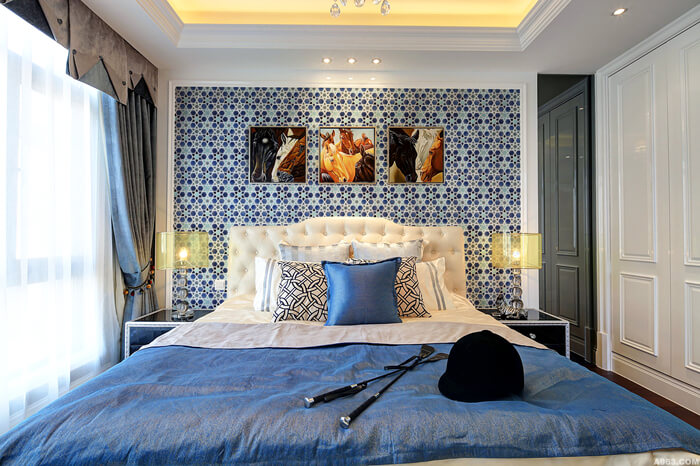 Additionally, when it is used in interior design, it also makes miracle! Some of our customers use the crackle surface for wall cladding in bedroom, especially popular in hotel design. This pattern adds characters and well blended in different home styles.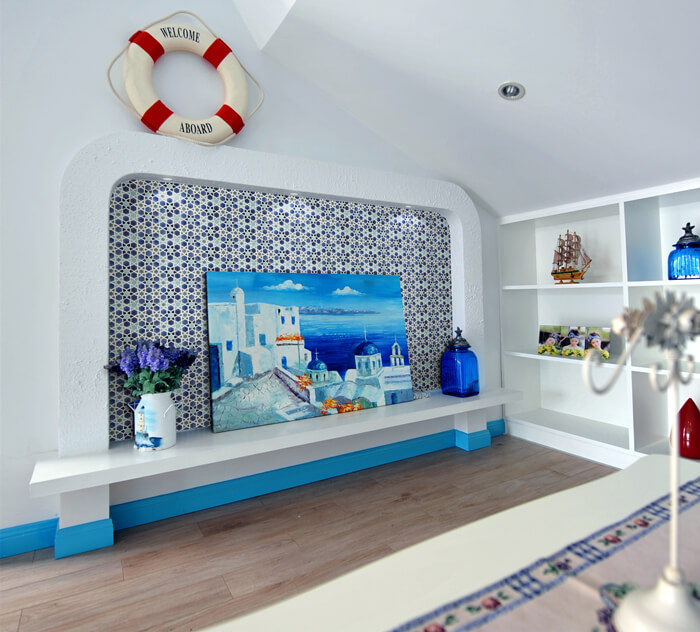 Mediterranean styles is getting popular and common in most seaside hotels design. The snowflake mosaic pattern in blue hue is suitable for this kind of space design, clean, light and give good expression to seaside hotel theme.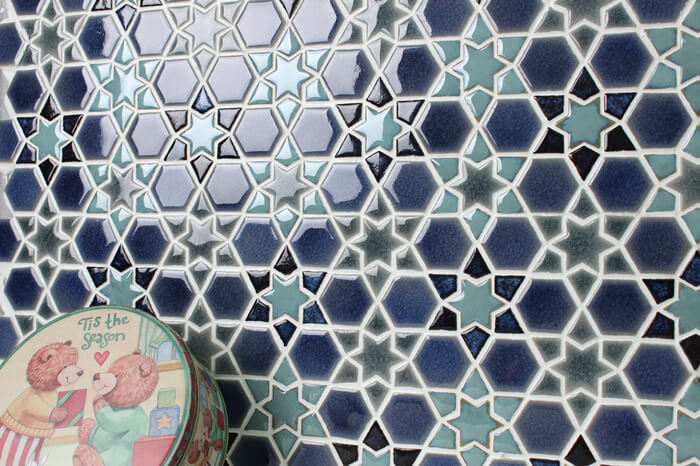 The crackle pattern works perfectly as a kitchen backsplash tile, it creaters subtle pop in your modern kitchen, building a nice cooking space for you.
No doubt that this snowflake ice-cracked ceramic mosaic tile will give you big surprise no matter for residential use or commercial use. If you have fallen in love with it, just feel freely to contact us for more details.
Bluwhale Tile as a professional supplier of mosaic tiles for swimming pool and interior use, can provide you variety of pool mosaic tiles at best price and quality, please feel free to contact us for more details.