Spring season coming is upon us which means it is time to get the backyard to remodel the project ready! Pool tile options can bring the difference between a garden-variety ordinary pool and an appealing visual feeling pool that makes your whole private backyard look like a paradise of pleasing design and cheerful relaxation. And if you're looking to add something news into your swimming pool with its own unique design sense, the new arrival 1" hot-melting glass swimming pool tiles listed below can provide you with countless different ways to do so.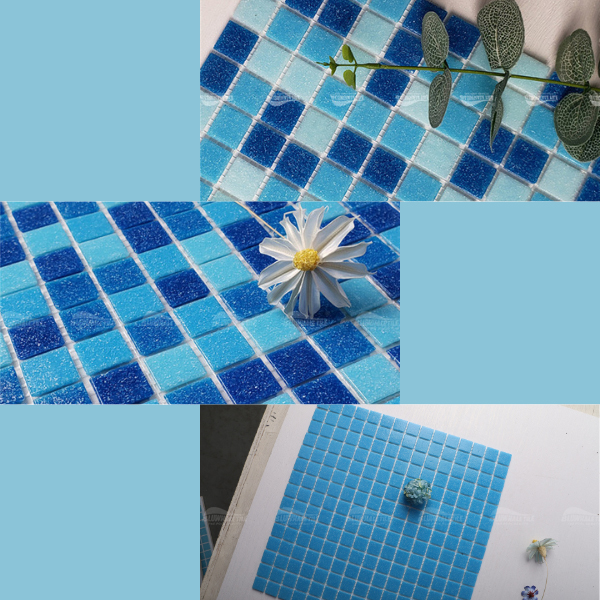 Blue Blend Glamour
In recent years, the popularity of glass tile on pool projects has continued to rise. Glass tile is the most ideal tile option, especially for hot-melting glass tile. Different from the crystal pool mosaics, the hot-melt glass tile is fired at a higher temperature, the color will be more uniform. Therefore, it's the most durable and low permeability of all pool tiles. Our hot melt glass tiles go perfectly with the transparent nature of pool water and the iridescent aesthetic effectiveness will appeal to you.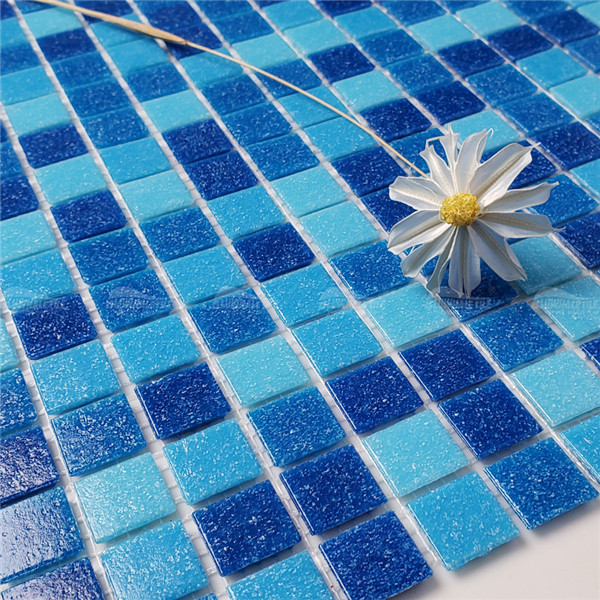 Featured Product: 20mm mixed color hot-melting glass mosaic dark blue blend GEOM9002
Go For Glass Tile
20x20 Hot melt glass tiles come in a small size mosaic tile format. They have the advantage of being able to cover the pool interior curved surfaces absolutely. Swimming pool designers can also bring different colors of hot melt glass tile, making a unique color scheme and thus, from glamour art. Like our dark blue blend color scheme, it will create a natural and characteristic swimming pool for your backyard. The quality of hot-melting glass tile ranges from low to high, and just like most things in daily life the higher the price, the better the quality. But with our high-end hot-melting glass tile, you can get the matte iridescent surface that can be brilliant under the pool water. They have an iridescent finish that shimmers with the change of sunlight or LED light and the pool water flowing over the surface.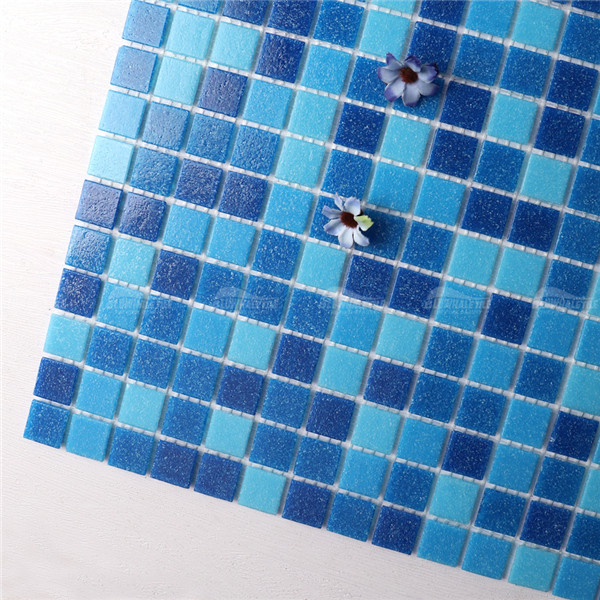 Mysterious Pool Style
Swimming pool naturally has a refreshing appeal to swimmers, however, it's significant to understand that you can determine the look and the tone of your pool just by choosing the right pool tiles. The new arrival hot-melting glass tile with a dark blue hue, for instance, give the swimming pool the mysterious deep blue feeling and tranquil relaxation ambient.
But a lighter blue tone is comfortable to the eyes, similar to the sandy waters closer to the beach. Darker hot melt glass mosaic tile makes you feel like you're entering the night star sky.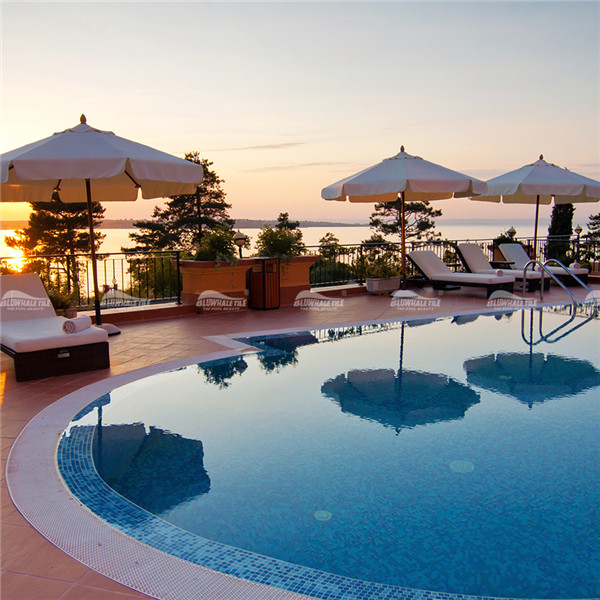 Light Blue Appeals To You
Hot-melting iridescent glass tiles are eco-friendly in comparison to other pool tile materials. This is due to a majority of these tiles are made from recycled material. And even if they aren't, you can choose to recycle once you've chosen to weed out them. They also take less energy to make than most pool mosaic tiles.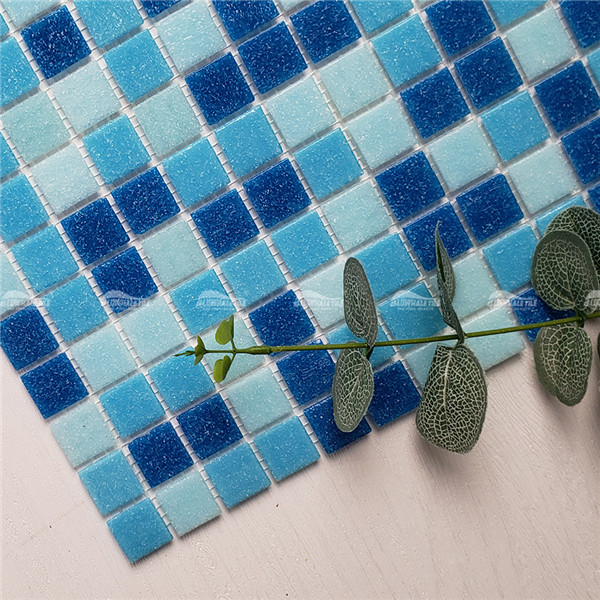 Featured Product: 20mm mixed color hot-melting glass mosaic light blue blend GEOM9001
Where To Use Them
On the other hand, the aesthetically pleasing appearance and feel of a finished installation are more important and vital with a high-quality hot melt glass tile. It has a charming optical quality, and its shine, blue blend color, and 1" size are more exciting than the look of small pool mosaic designs.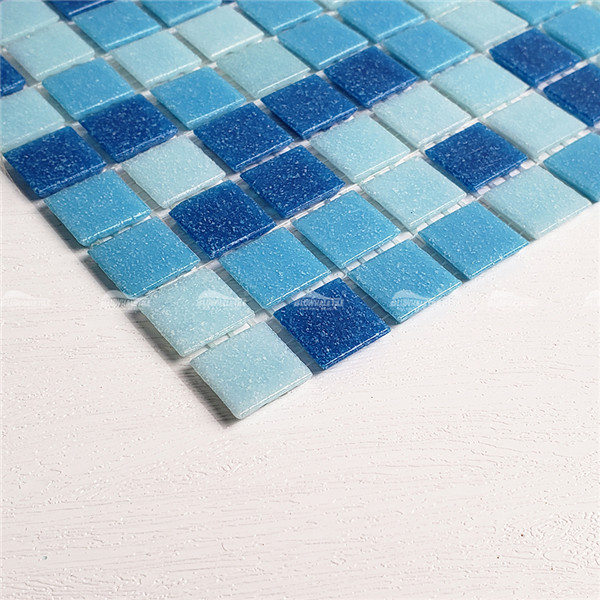 In the all-tiled swimming pools, showers, and spas, the entire effect of the hot-melting glass is spellbinding, and as pool waterline borders and pool step decor, the internal iridescent visual feel offer a jewel-like luster.
Blue, Blue, More Blue
Solid blue pool tiles are also a welcomed option because it appears cleaner to the user rather than old green pool tiles and darker plaster. Many people don't like the old green tone for swimming pools because it's an indication of algae or swimming pools that are lacking the appropriate chemical balances. Someone doesn't like old green colors due to it represents dirty or moldy spaces. Therefore, our new things solid color hot melt glass tile might be your favorite.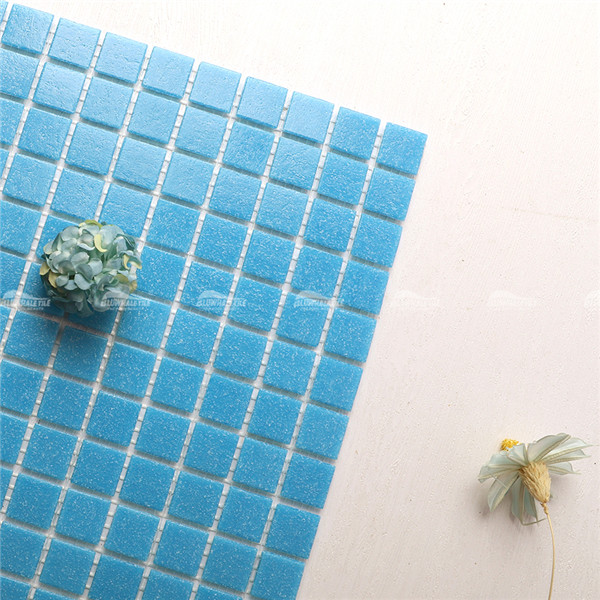 Featured Product: 20mm solid color hot-melting glass mosaic sky blue GEOM9602
Keep Classic

There's nothing wrong with keeping your swimming pool tile inspirations and designs simple! At sometimes, the simplest and most sleek designs work perfectly for a contemporary aesthetic. Solid blues make your pool design back to nature and become the most brilliant space in your backyard. Just like the below pool design show: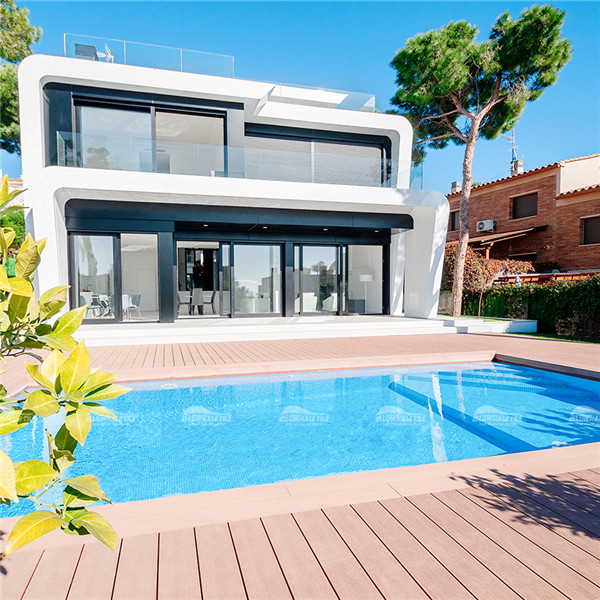 Tips From Bluwhale Tile:
Please always keep in mind the pool tile size and ratios of any materials that you choose for your swimming pool. It's well known that large size glass tiles may crack due to thermal shock. This situation happens quite often while large size tiles are installed along the swimming pool's waterline. So the big size glass tile is also a big no-no for pool remodel jobs. Too large size tiles are less stable at the center and are easy to crack, particularly during the low-quality installation process. And Bluwhale Tile highly recommend that you do your pool project and ask the professional pool manufacturer is the best for your job.
Get Inspired?
Order new pool tile samples to see, touch and feel in person. You might fall in love with our new things. Bluwhale Tile is excited to help you find the styles, designs, and pool tile materials that are right for you, your backyard, and your remodel project.
Get Tile Sample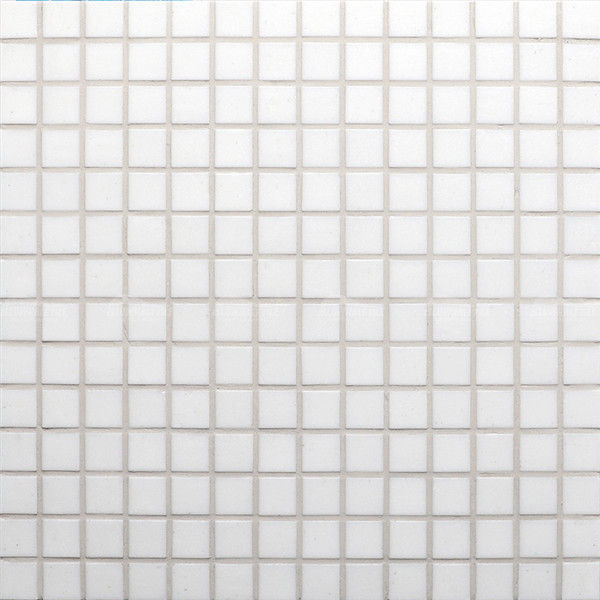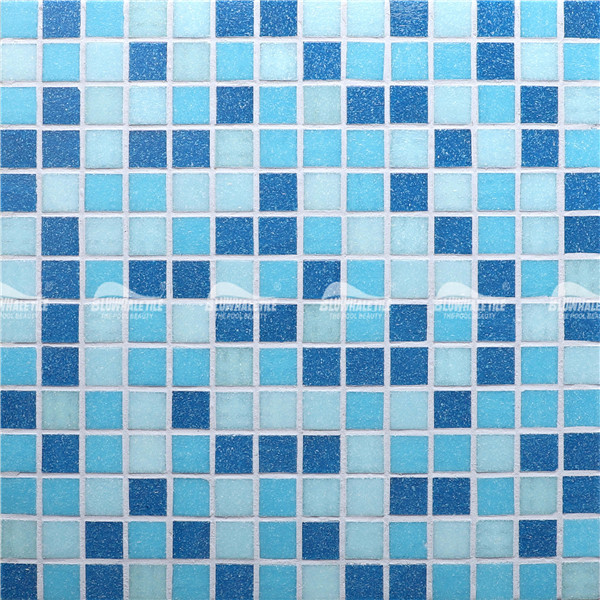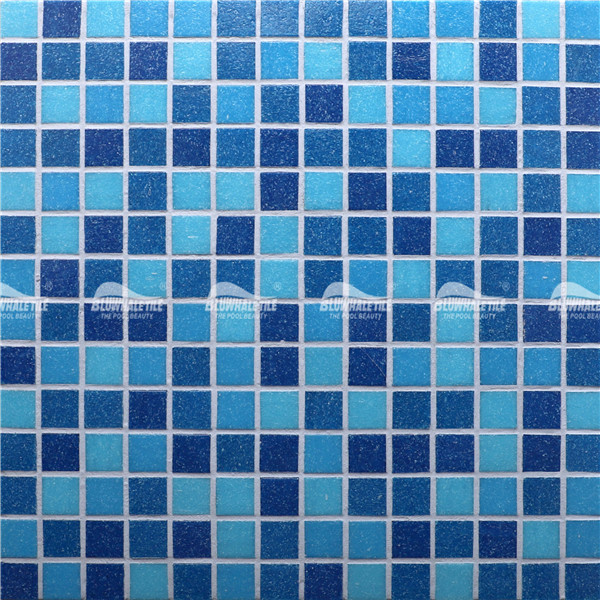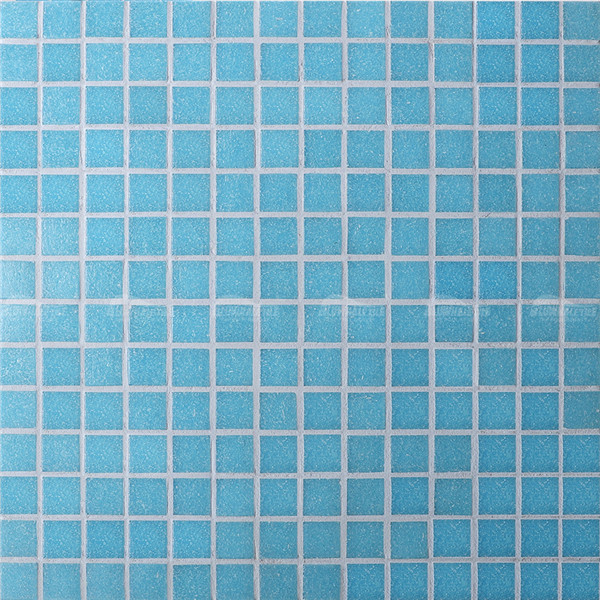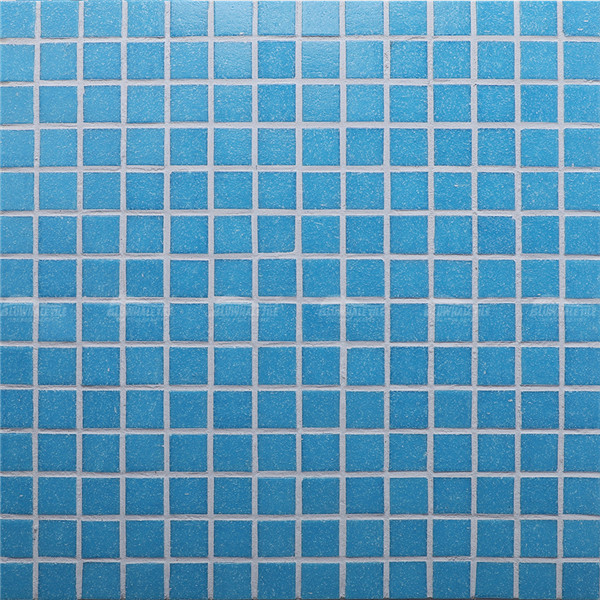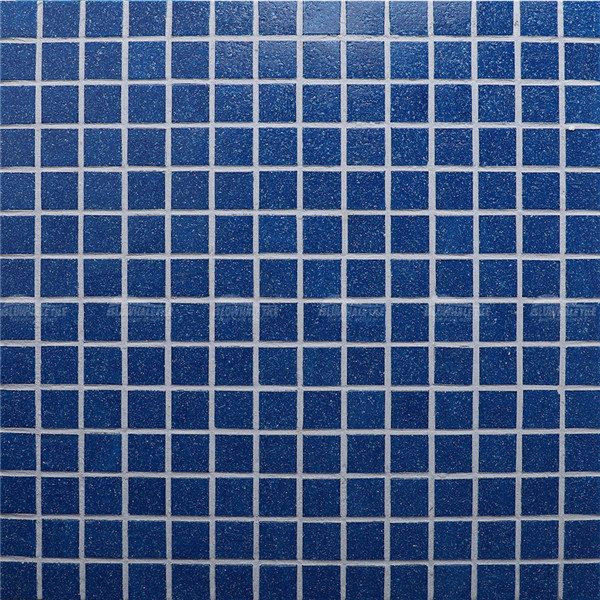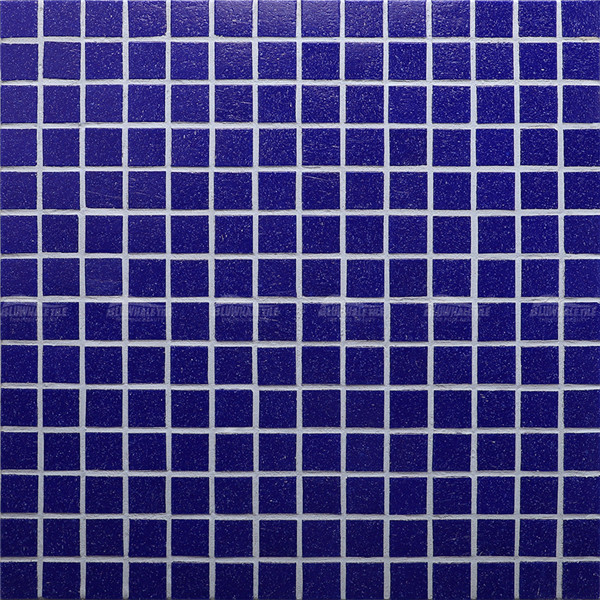 GEOM9601, GEOM9602, GEOM9603, GEOM9604