At last, you did it! You have selected the best mosaic tiles for swimming pool covering. Its type, color and shape, pattern can entirely match your design concept, while did you also know that the tile pattern plays a vary important role in the overall look of your pool? Paying attention to the mosaic pattern you choose will draw more eyes to your swimming pool.
Today I will show you a series of popular and representative pool tiles patterns of various shades, and each one will make a different visual effect to your pool space. Also, all following mosaic tile products can be applied in bathroom, SPA center, kitchen and any other spaces.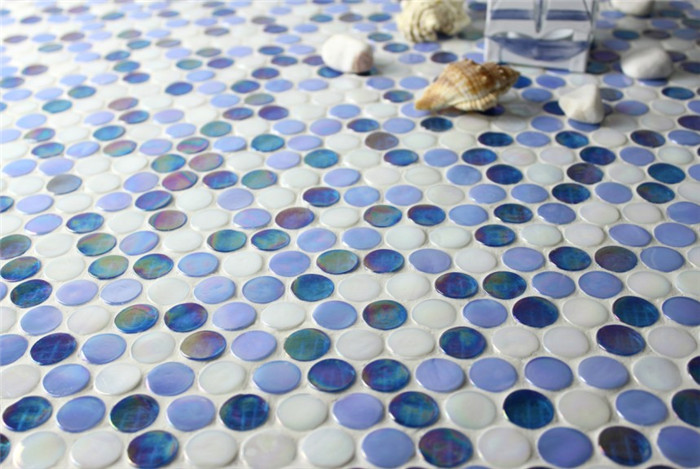 Most of our customers love its warm hues, which exude some kind of leisure as warm as the sun, makes you relaxed and you will enjoy your swimming time in such an unique space! The round mosaic tiles come in a suitable size for you - 19mm, and variety of colors for you. With some collocation of seashells, you will feel like in the beach all the day, just experiencing each moment of pleasant time. It is not hard to create a better pool life!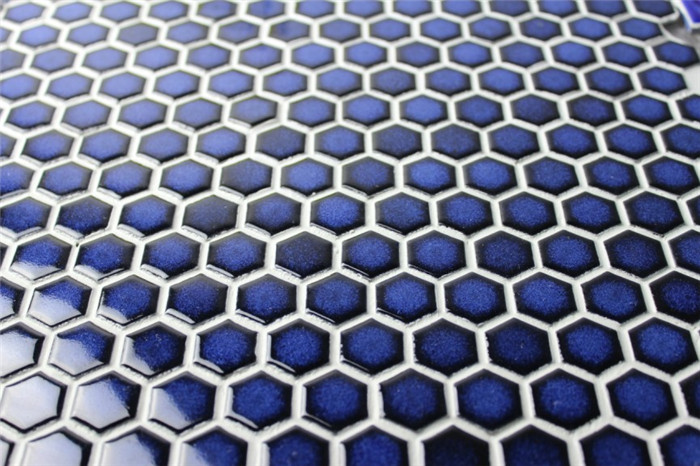 Hexagon mosaic is one popular pattern and sells well in the market. When applied in swimming pool, the mosaic tiles are inlayed on the bottom like a crystal stone, turning your pool into a fantastic ice world, provoking people's desire to exploring the space.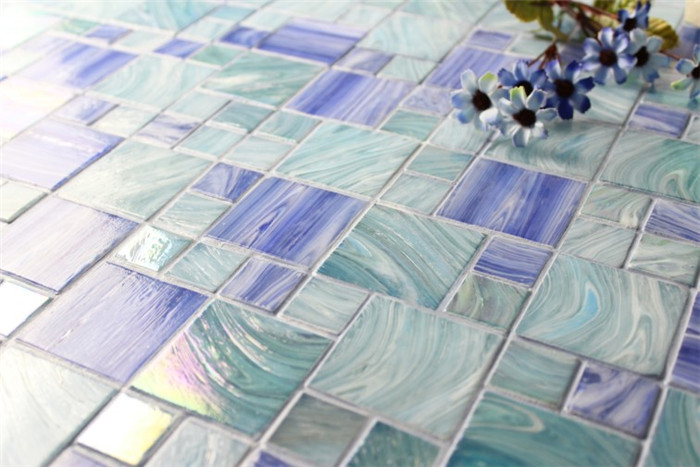 A combination of 48mm mosaic chips and 23mm mosaic chips, this mosaic tile supplies you a fashion and unique pattern for swimming pool design as well as kitchen and bathroom. Green and blue color for choice, it offers you two classic color for pool! It's time to swim freely in such a wonderful swimming pool, enjoying your comfort time.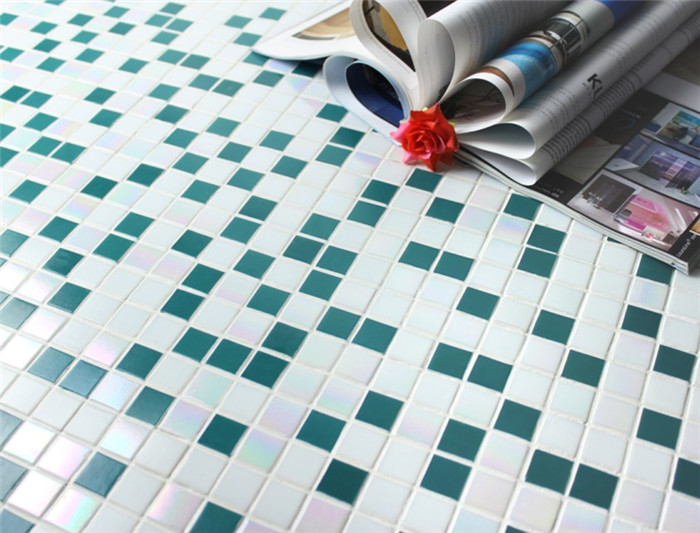 Less is more, it makes sense in all designs. This 20x20mm mini square glass mosaic tile adds simplicity to space. Simplicity means function comes first, but it makes classic, too. If you want your pool last for a long service life, this pattern would be ideal for you!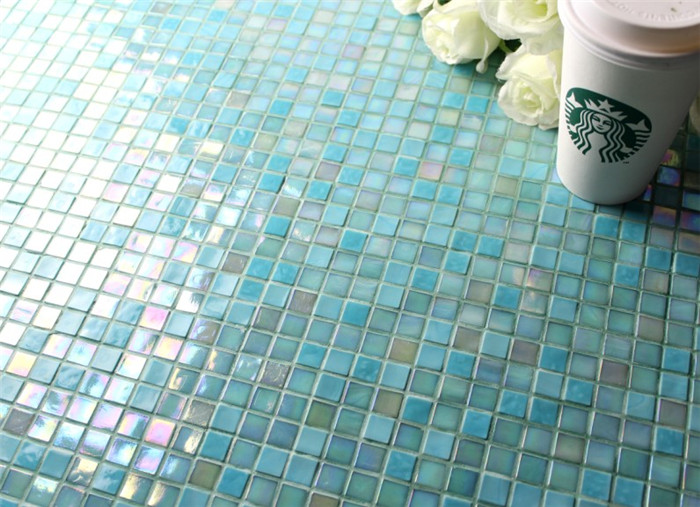 With a size smaller than 20mm, this 15mm glass mosaic tile gets high popularity from our customers also. Commonly, it comes in the mixed color to diversify your pool design! Noble and elegant, this hot melt glass mosaic tile will add beauty to the decoration space!
For more latest-trend of pool tiles, welcome to visit pool mosaic collections by Bluwhale Tile, a lot of patterns of high quality for you, you can see which work best with the pool style you want!