Swimming as one healthy sport has got high popularity from most people. However, swimming in river and outdoor swimming pool is often limited by seasons weather, which can not meet the high demand of those swimming enthusiasts. As people's living level raise up, Indoor swimming pool for body building and entertainment is common to see in residential area, including living-area pool, hotel pool and so on.
Safety is the key in public sport area, so it is important for you to choose high quality indoor swimming pool tiles.
It is required by national swimming pool equipment department that better to take glazed porcelain pool tile for the covering of pool bottom and pool wall. Following you can get some nice advice to use right pool tiles for a high value pool design.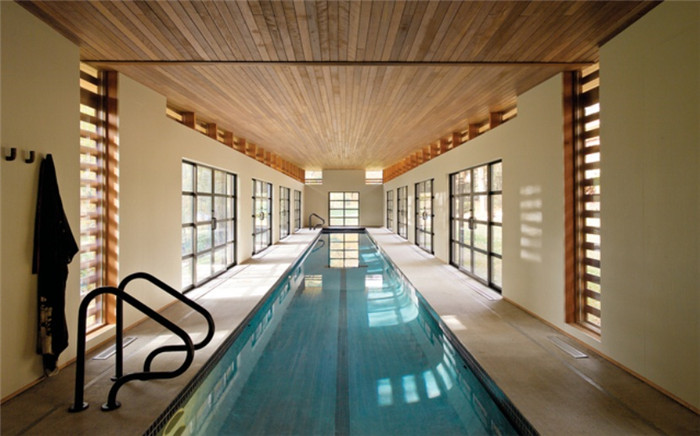 1. Overall main tiles: make a light color hue and use some dark blue or even black mosaic tiles for the center line of pool.
2. Both sides: use glossy light color swimming pool tiles for both side covering
3. Both ends: use matte-surface and non-slip porcelain tiles, which is good for the people's safety.
4. Starting platform wall: use a series of corner fitting for a perfect edge.
5. Pool edge: taking well designed pool edge tile is necessary, that is vital for the finished look of your swimming pool.
6. Rest area inside pool: you should get the edge well done, dark porcelain tiles is a good option, which is distinctive for all users.
7. Playing pool and child pool: it would be nice to install step-ladders and other swimming pool equipment for kids.
Notice: Use good quality sealant for special use of swimming pool tile coping.