The year 2017 has passed by unconsciously. March in spring is a good time to look back and make a yearly summary-meditating on error while looking forward to another fruitful year. Based on annual statistics, BluwhaleTile here collects some best-selling of mosaic pool tiles in the last year for your purchasing plan or private pool construction. That is to some degree reflecting the market. Hope you can get inspirations.
Classic Pool Tile

Those 1" porcelain chips are randomly arranged. They are in three different shades of blue-light, medium and dark. It is a very classic type for those swimming pools that are used for competition or in fitness center. 1 inch in the pool tile industry is regarded as small size. On one hand, small chip can make the tile look delicate and plump. On the other hand, small sized chip means there are more grouting gaps and that can create a more slip-resistant surface. If tiles inside the pool crack and fall off, it is very convenient to find replacement pool tiles, since it is a very common kind and handily obtained from nearly all general stores dealing in pool tile and accessories.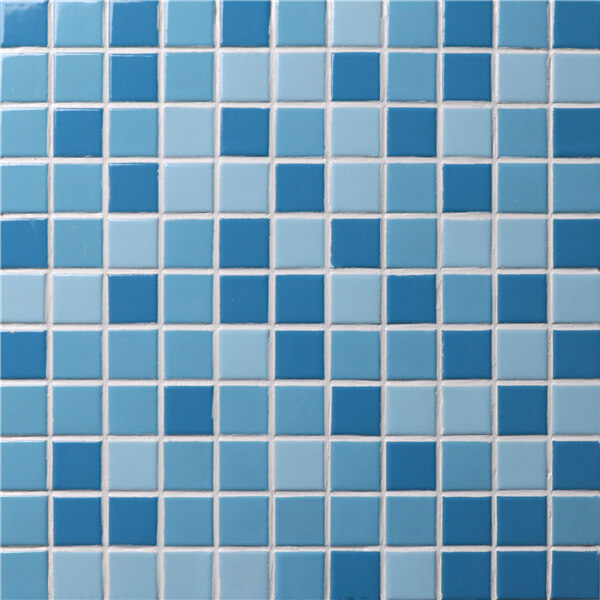 This is a bigger type. Chip size is square 2x2 inch. The glazed surface is glossy and the blue is fresh. Light blue can make pool water look cleaner. This is the reason why most pool owners would like to choose this for pool tiling. Although it is a popular option, some pool contractors would not suggest using it on a large scale pool or some are in complicated design, such as having winding channels, grotesque shape or outdoor placement, because light blue on the other hand is more obvious to dirt and algae over time. However, it does not mean light blue pool tiles are good for nothing. They are just a little costly in maintenance.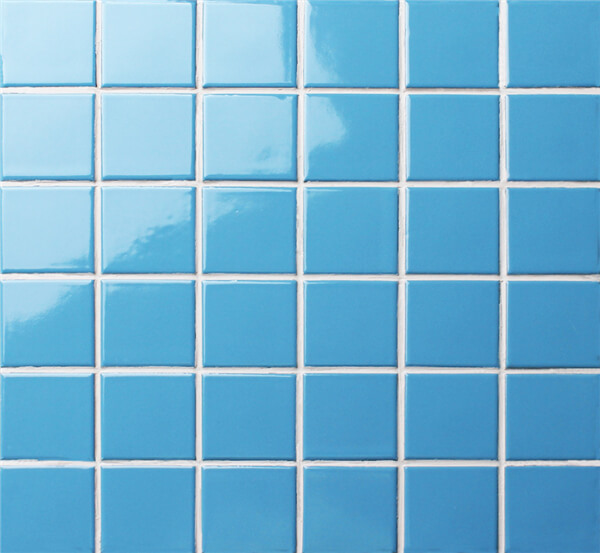 Modern Pool Tile
This is our newly developed product in 2017-Geometric Triangle Mosaic Pool Tile Series, and has gained great popularity in the pool tiling market. Triangle design makes the tile a modern style and endows it with a long lasting beauty. We design it in four shades of blue. This is the medium one, a fascinating color. As you can see in the attached picture, a spacious pool using this tile appears marvelous in the ambient light. It successfully makes the pool water deeper and healthier. What's more, simple geometric pattern makes the pool design stay away insipidity and turn it a beautiful blue oasis.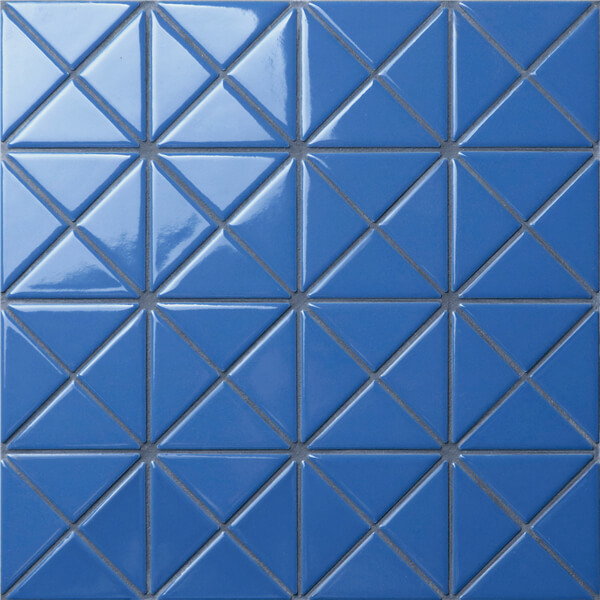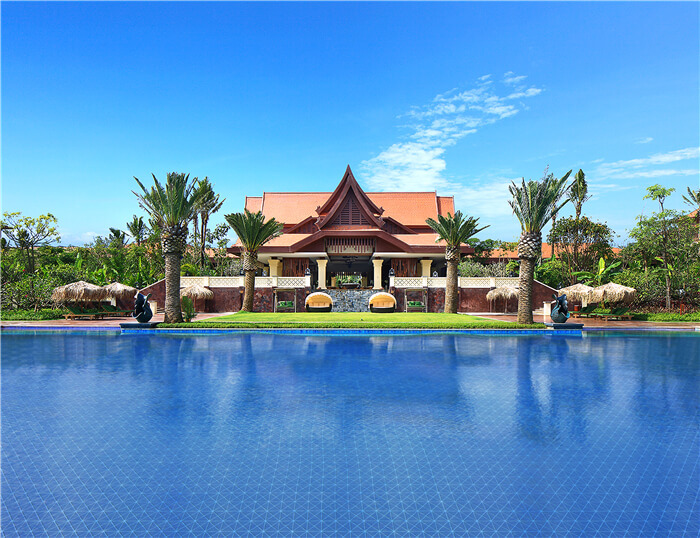 Another item belongs to the triangle mosaic tile series. The only difference is in material and color. This tile is made of glass, so it has all the features of glass, which is durable, waterproof and unfading. Also, blue color shows a little different compared to the ceramic or porcelain. It appears some kind of translucency, which means it has a capability of reflecting more light. This is particularly beneficial to outdoor pools. With the help of ambient light, pools would sparkle daylong from a distance and are also glittering at night if exposed to colorful lightings.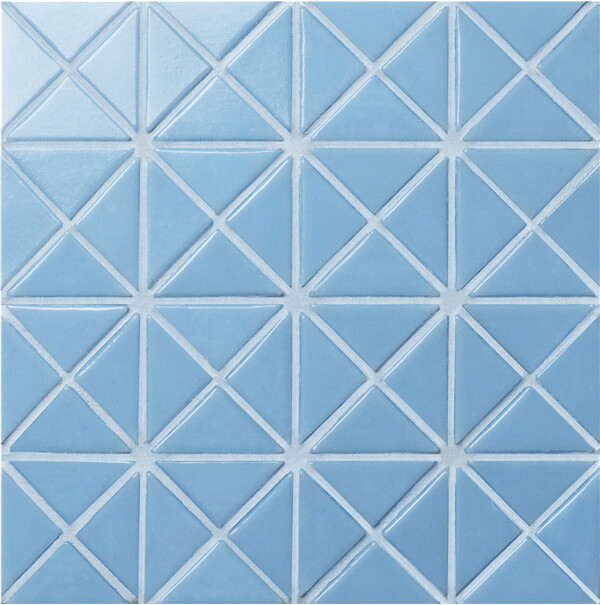 Light Blue Pool Tiles TRG-SA-P1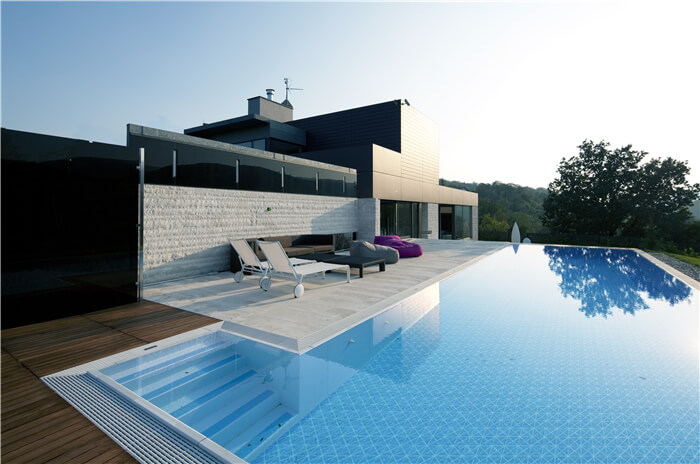 Noble Pool Tile
This tile is outstanding with its gorgeous pattern. The glazed surface is heavily embellished with blue ink like a Chinese painting, giving a mysterious and royal vibe. The beautiful fambe texture is randomly spreading over the glazed covering. That represents a fine craftsmanship and manufacturing technique. Classic and noble, it is a quality type that is very great for luxurious pool tiling in villa, upscale house and starred hotel. Also, people who want to build a pool that is matching with the existing landscaping of antique beauty, this dark blue pool tile is an advisable choice.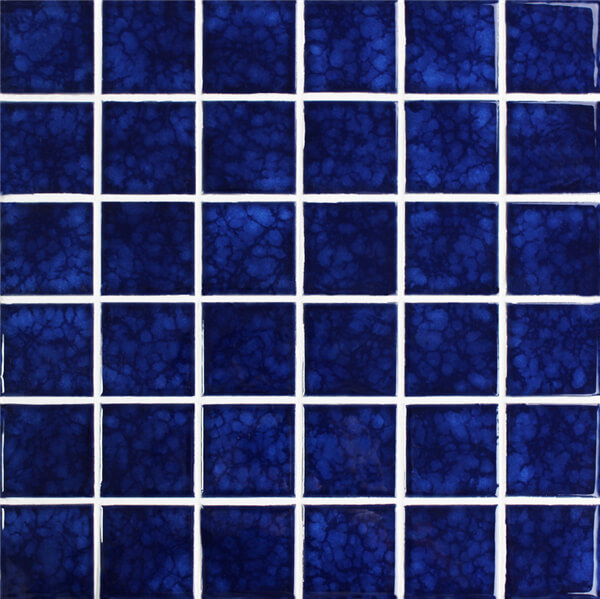 Vintage Swimming Pool Tile BCK637

Another navy blue but small chip design. So surprised at the different visual effect that small chip size has exerted while other design elements keep the same. Look at the pool tile pictures attached below, small chip design makes it look exotic and exquisite than large pool tiles. Because of this, it is very popular among our Middle East customers and ranked first in the sales volume of 2017 in that market. No matter in small pools or large, this tile has a magic to renovate it into a stunning look and makes it perfectly blended in your existent building.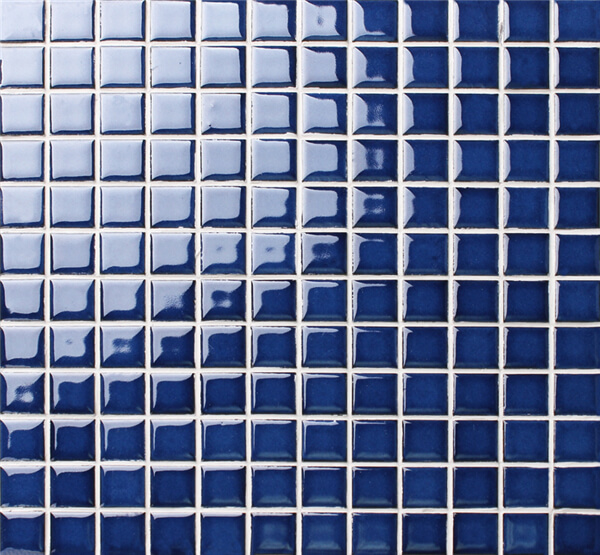 Custom Pool Tile
Of course if you think those pool tiles mosaic are common and want some personalized, then our customized service could help you to create a special and only-for-you type. Based on your needs, our design team will give you some suggestion and create a customized item that is perfect for your home style. As the attached pool mosaic designs show, there are two customized products of one of our customers for a hotel pool project. It takes the darker blue for walk-in while the lighter one for inside. A wonderful swimming pool is highly dependent on what the tile it is installed.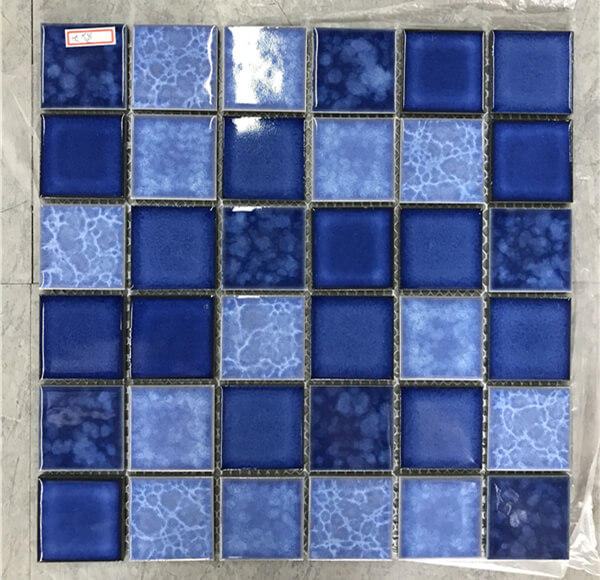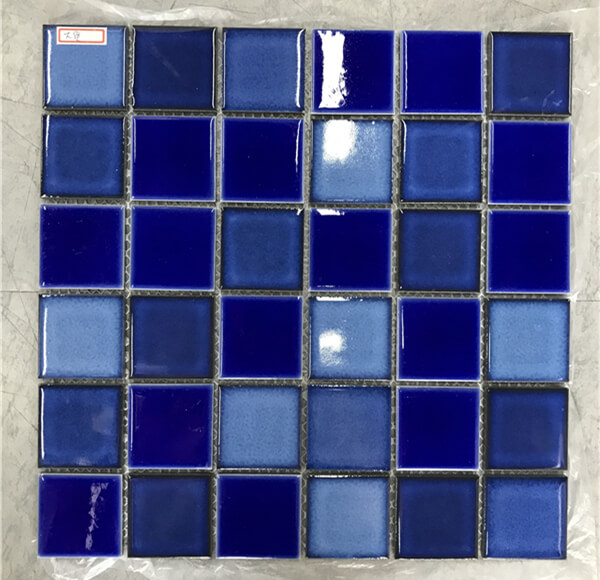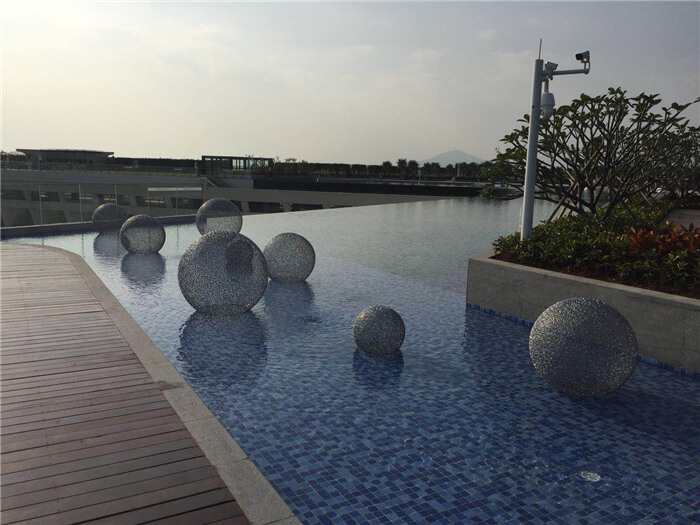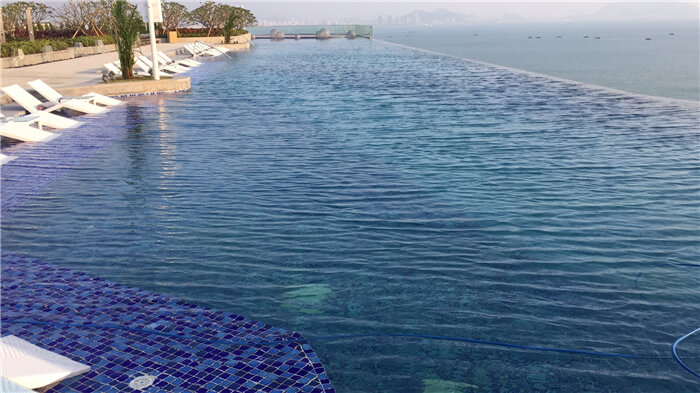 BluwhaleTile is a pool tile co that devotes to providing customers innovative yet practical ceramic pool tile, pool glass tile and any other pool tile accessories. Welcome to keep a close eye on our blog update for newest swimming pool tiles designs.