Hearst Castle as the most luxury private house in the world, is owned by William Randolph Hearst, who is the American media giant in 1920s. In 1919, he started to plan and build an unique private castle. The Hearst Castle is designed by Julia Morgan, one of the first ladies engaged in construction designs. Having a gift in arts, Hearst also gives many advice to Morgan, Especially for how to place thousands of antiques into rooms, not abrupt and as if being there all the time.
You cannot image how luxury of Hearst Castle is, for all its art treasures are priceless. Hearst is fond of collecting arts, including furniture, carpet, painting, sculpture, fireplace, ceiling and ladder, you know, even the all rooms.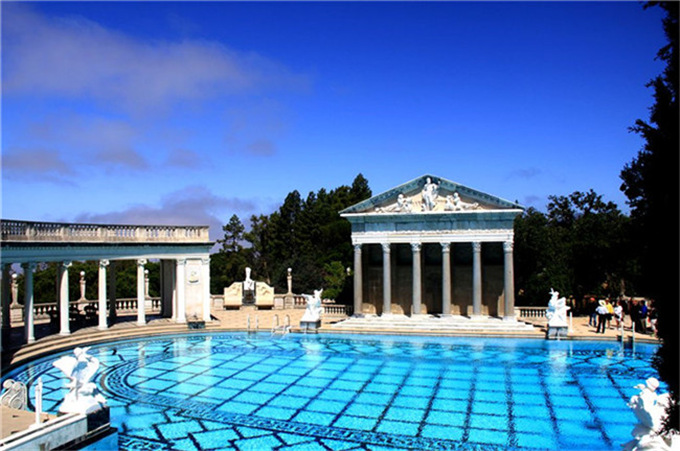 When it comes to this castle, you must not miss the swimming pools in it. One is the Neptune pool, an outdoor pool built in the entrance of castle. With a length of 32 meters and depth from 1 meter to 3 meters, the 1300 tons of pool water is original from the mountain fountain. With a series of human sculptures from the Greek and Roman Mythology, the pool is decorated with these beautiful arts treasures.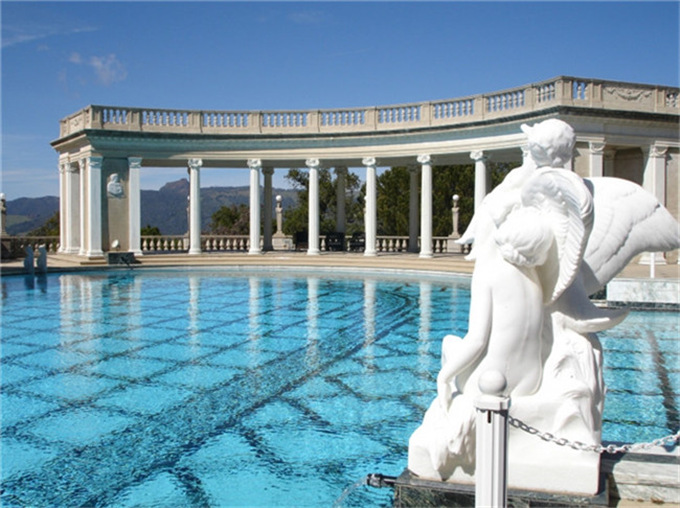 Another indoor swimming pool is the Roman pool! Absolutely this pool is the top luxury pool in the world. All its surface coverings, the walls, the pool bottom, pool edges, diving platform and so on, are all covered by 15 million glass mosaic tiles manufactured from Venice. Look carefully to its golden select glass mosaic tile, its surface have a layer of real gold. All the production of mosaic tiles take it for 3 month, and all the swimming pool is finished taking 3 years.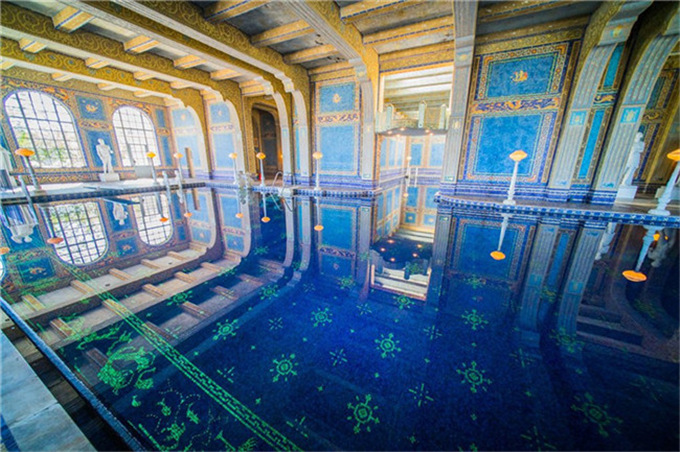 For its priceless art treasures and host's generosity, the Hearst Castle ranks 4th in the top 10 world treasures.