A tile surface decides what your swimming pool look and style will be. Blue 4x4 ceramic tile at Bluwhale Tile is popular up and widely used in different types of swimming pools and home spaces. Are you ready to see their good use on swimming pools and rock your new dreamy pool look?
Summer always comes along with vacation, sunshine and swimming. If you want to spend vacation time with your family and friends, then a resort villa equipped with an ourside swimming pool would be a nice option. These 4 inch porcelain pool tiles well done with all here, it moves, it reflects the water and sunshine, it perfectly decorates the swimming pool and the white house with blue windows. Why not try to have one in your backyard?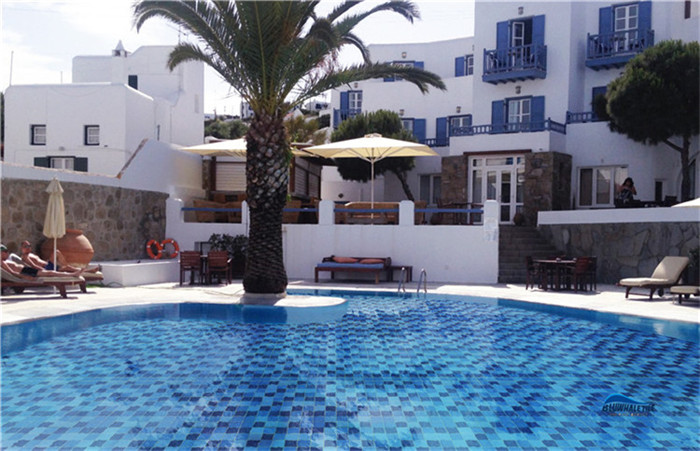 Featured at: Wave Mixed Blue BCP003

Pool bar is definitely a heaven for both adults and children, where people can relax and have much fun. Good drinking, comfortable audience zone, spa center, sunbathing, and happy swimming in a large pool, whose surface should be better covered by different shades of blues rather than only one tile color.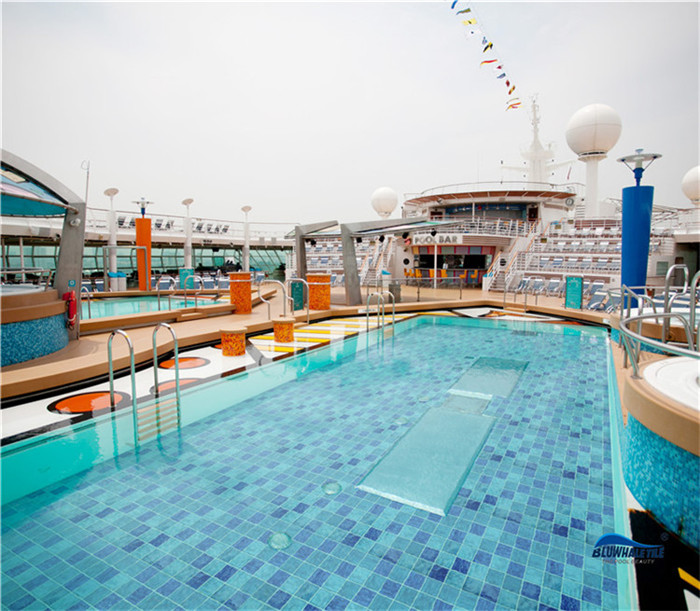 Featured at: Wave Blue BCP004

Seaside swimming pools always enjoy high popularity and are heating up these years when people having holiday. Compared with vast ocean, a hotel outdoor seaside swimming pool is safer for people, especially for those who can not swim. These long and large swimming pool made by 4x4 mosaic tiles creates another small ocean to you, blue shades and clean water, you can enjoy your swimming here.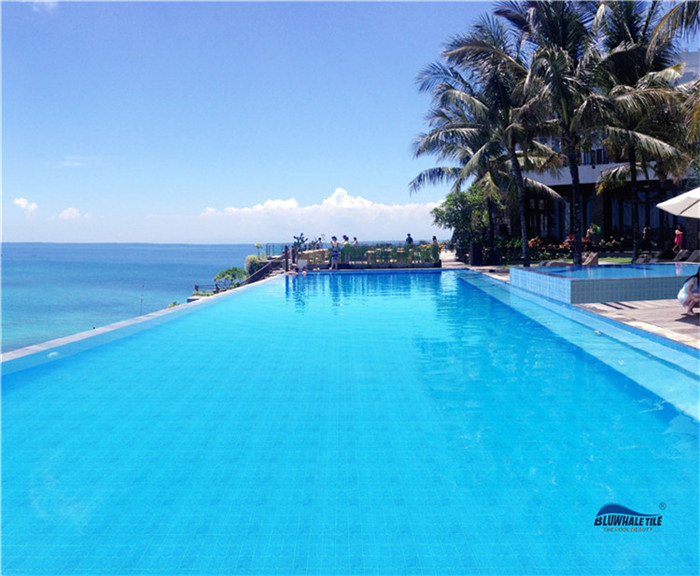 Featured at: Wave Light Blue BCP602

Water feature is a good and easy to add characters to your swimming pool. I do love to get a small waterfall or water splash to my pool, which can reliven the whole pool space, never being dull.
Featured at: Wave Dark Blue BCP603

Build a backyard pool in your house for hosting poolside party and other good uses for family relaxing, enhancing your house value at the same time. That is a right investment undoubtedly. A dreamy outdoor swimming pool will make you swoon! 4'' blue pool tiles can help you make it out!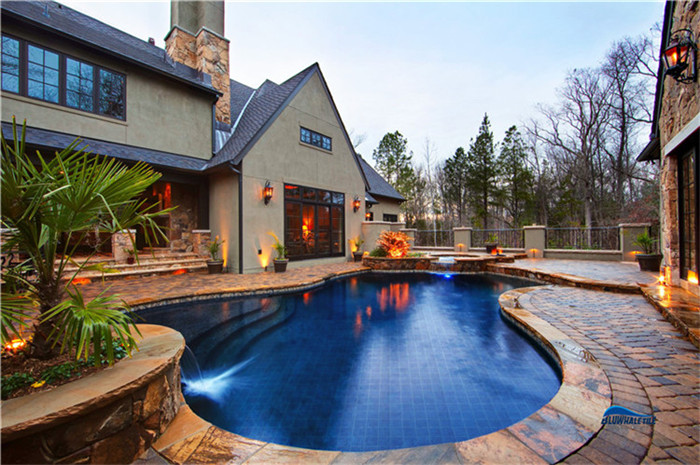 Featured at: Wave Cobalt Blue BCP604

4x4 blue swimming pool tiles can work wonderfully with other tiles. Teh hotel pool space looks more spacious with the large pool mosaic tiles, glazed large porcelain tile and soft lighting, creating a comfortable space for all visitors.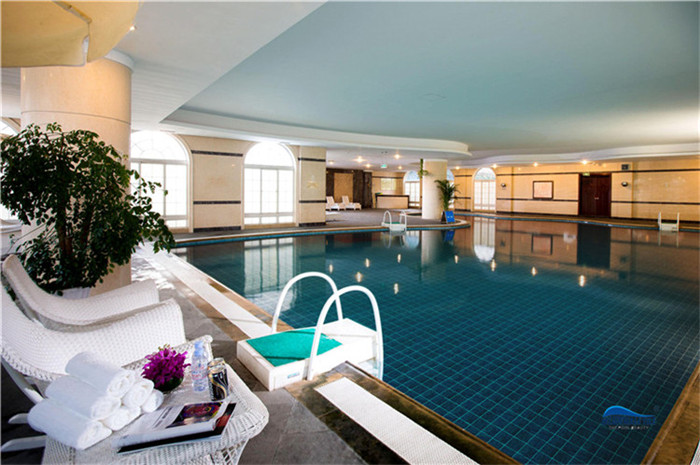 Featured at: Wave Yale Blue BCP601

Blue can always bring cool and fresh sense to any spaces, it is really suitable for a swimming pool covering. Choose it when you have no idea to make a decision for pool tile colors. For more swimmimg pool tile designs, welcome to visit Bluwhale Tile.