A mandala is spiritual and ritual symbol in Hinduism and Buddhism, representing the universe, according to the definition of Wikipedia. In general, "mandala" has become a generic term nowadays for any diagram or geometric pattern in many applications, such as fabric design, home decor, swimming pools and so on. If you have got a thing for patterns and whenever you see a pattern that is special you can't help looking at it for a few more times, then you are at the right place. Among those many kinds of patterns one such kind is the mandala pattern. So, take a look at the Mandala pattern from Bluwhale Tile's pool art collection.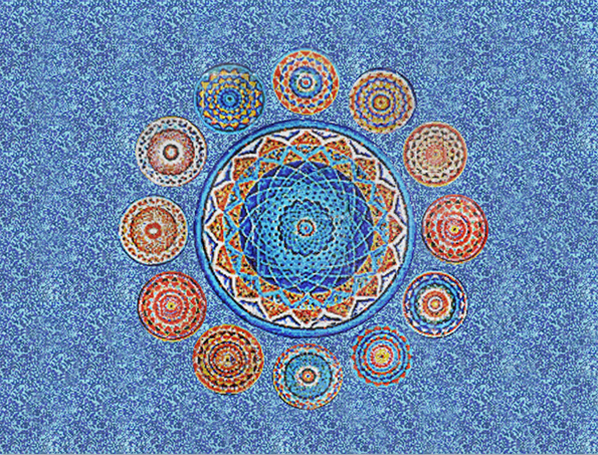 Featured Product: KZO040MY
This Mandala is a mosaic pool art pattern, the whole size is 4424x3080mm, but the size can also be customized according to your requirments. This pattern is put together with sheets in the size of 316x316mm, the chip size being 8x8mm in every sheet. Every sheet contains hot-melt glass chips that are strictly-selected.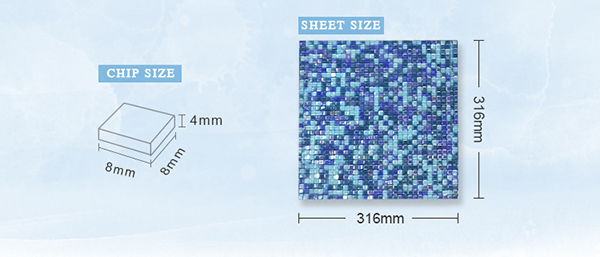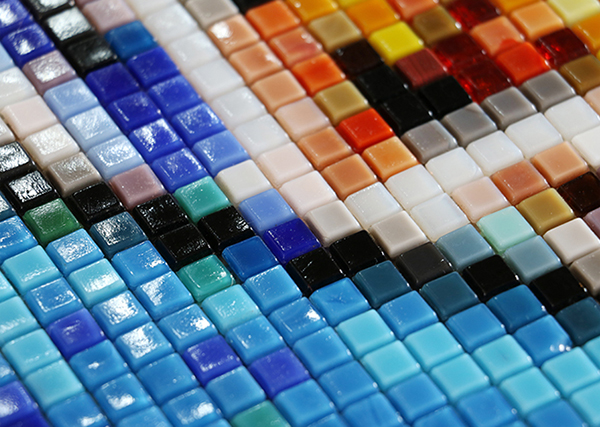 Featured Product: KZO040MY
When it comes to pool tile art, mosaic is a very good way to express your artistic ideas. And with zero water aborption, hot-melt galss mosaic tile is a perfect choice for swimming pools. If you choose to tile your pool, you choose a way that you can add so many colors to your pool. Most people would love the mosaic designs of fish, dolphins, turtle or underwater scenes. They're very popular and are well accepted by the market.
And this Mandala pattern is kind of different and provides a special ambiance for your pool. No matter you are religious or not, you will find it looks very cool after it's installd in the bottom of your pool. A mandala represents the univese, just imangine swimming in the pool, when you are facing down and looking at the mosaic pattern, it's like you are reading the mystery of the universe, it's like you are floating in the universe, you are swimming with your imagination. And now your pool will no longer have limits, it's as big as your imagination. The blue and iridescent colors are creating a brand new world in the pool that is so freshing and marvellous. It makes you feel relaxed and brings you a good mood. Wouldn't it be lovely and pleasant to swim in pool like that? No matter your pool is indoor or outdoor.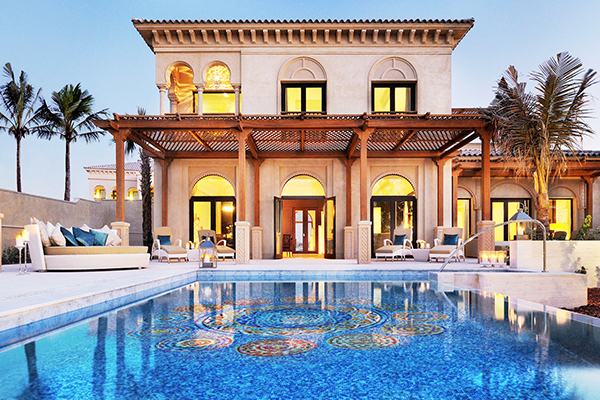 Featured Product: KZO040MY
Featured Product: KZO040MY
We try to add art and fun to your pool. You can create your own pool art too! Send us a jpeg image with your requested dimensions and preferred material if you are interested in a custom design. And our designers will create a custom glass or ceramic mosaic to your specifications. You can see other artistry pool tile examples on our gallery pages. Please do not hesitate to ask if you have any questions about our products.