Swimming is a lot of fun and is family friendly. If space permitted, BluwhaleTile think most people want to live in a dwelling that is accompanied with a distinctive yet pragmatic inground pool. To achieve the goal, you should make every effort to work out even the small details. One of the integral parts of a nice pool design is the mosaic pool tiles.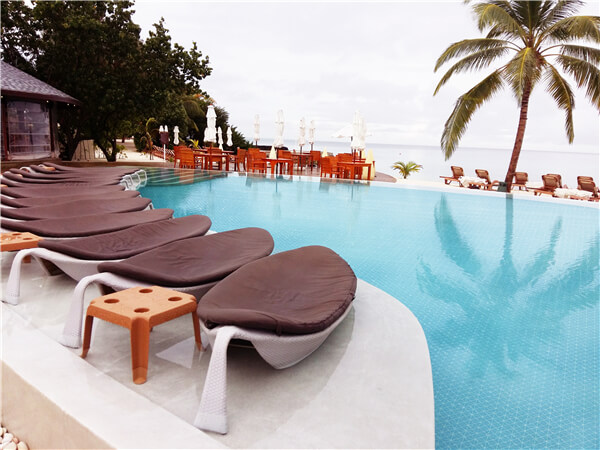 swimming pool tile design ideas TR-SA-P1
Usually, not everyone comes up with an idea of reconstructing courtyard with a swimming pool for fun before summertime. Once settled, brainstorming resorts to swift action, and professional advice is necessary. Designers often start with a question, "What kind of swimming pool your family needs?", that is to say "What's your desired lifestyle elements are?". Speaking of this, most homeowners just have a vague concept of what dream swimming pool is. It has to be beautiful, with a wonderful additional feature that presents owner's belief of living and aesthetic value. What makes swimming pool become a scenery? And what characteristics should a fundamentally-qualified swimming pool has before personalized design added and becomes your unique pride? The selection of swimming pool tiles play a significant role. There are three features should mosaic tiles possess being a basis of "perfect" swimming pool. Let's start to get your swimming pool tile ideas.
1. Practical
Premium pool tiles have two focal performance of adding beauty to the pool and keep swimmers safe. None of the other qualities can rank first just as practicality. If the pool tiles is not affordable, cost-saving, safe and sustainable, any other positive trait can not matter much. So you should make sure that the ones you are buying meet your taste, match your budget, and better to be slip resistant. It is improper to apply luxury decoration of pool tiles if expense far greater than expected. In order to avoid unwanted accident, it should be ensured that no substandard swimming pool mosaic tiles would be used. This is because they are easier to break and fall off when immersed in water that is mixed with chemical additive for so long. Quality pool tiles come in a wide variety of sizes and colors. What's more, you should take into consideration whether the tiles you are you are going to buy are frost resistant or not. Frost resistant pool tiles can endure excessively fluctuating temperature and cost less on maintenance. Also, consideration on whether the pool tiles texture is convenient for daily maintenance is needed.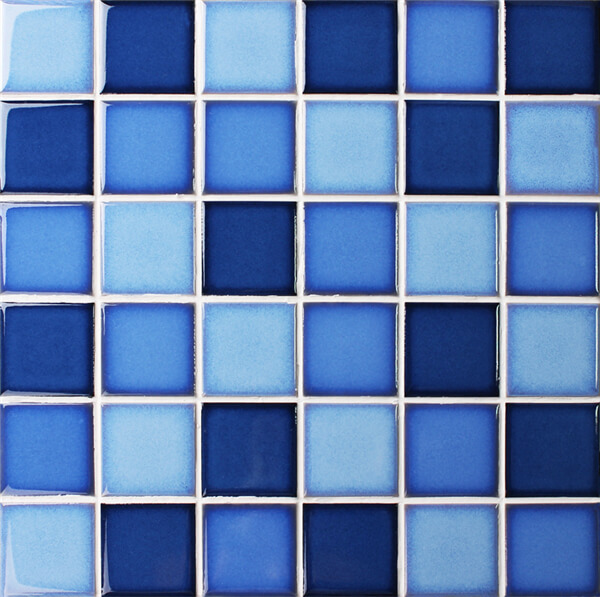 swimming pool tiles images BCK012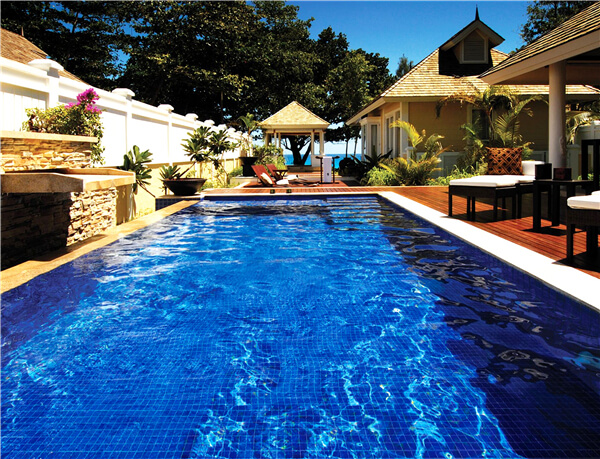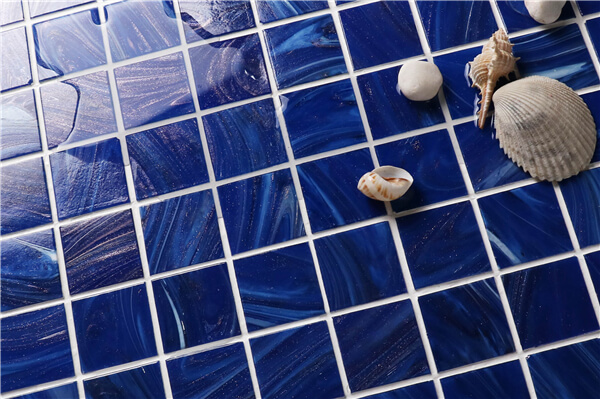 2. Eye-pleasing
Swimming pool is one of the important part of your housing. It embellishes your private space and serves with an integral function at your courtyard. The time you see it each day should be taken a great percentage. Imagine how gorgeous the scene is when you open the curtain, a pleasing courtyard with a lovely swimming pool all of a sudden shows up in your eyes. Enjoyment of admiring swimming pool becomes your everyday activity on your own initiative. For these reasons, tiles for the swimming pool is absolutely influential. Tiles of your choice should be pleasing to eyes. Mosaic tile patterns can be complicated and color striking. Otherwise, you can follow latest fashion trend of simplicity, that is, keeping all the things understated. For example, adopting simple blueness as the sea shows is all right already.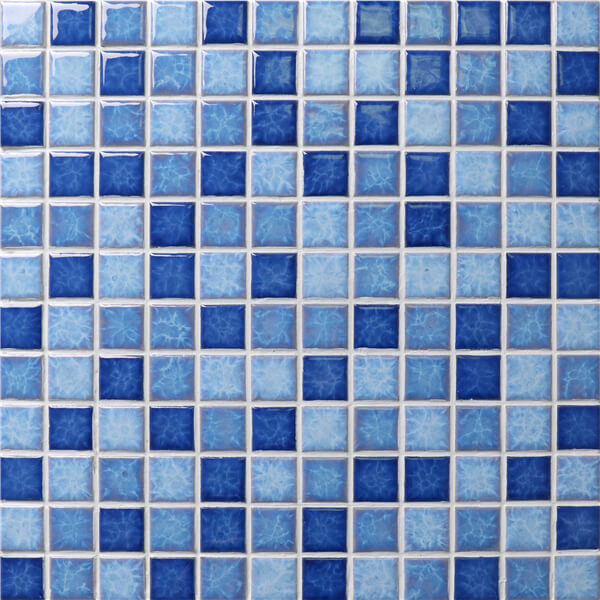 swimming pool tiles pattern BCH002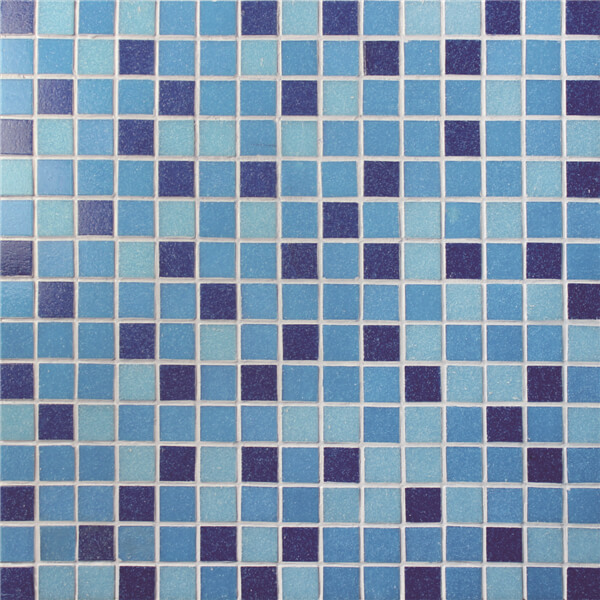 glass mosaic pool tiles BGE015
3. Personalized
In what way can your swimming pool stands out and convey your thinking of happiness is a question that every pool owner have to figure out. Without doubt, swimming pool tile design takes a prominent part for illustration. Also, while deciding on the styles and patterns of the tiles you are going to use on the pool, you should think about the style of your existing house. The tiles you are buying should match the theme of your building. There are many categories of tiles in the market. Also, new arrivals with innovative design would launch every season. It is at your maximum freedom to select tiles with special pattern to express personality.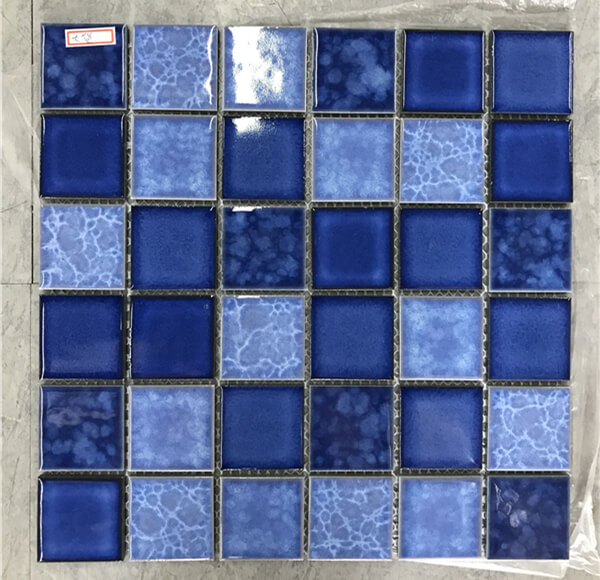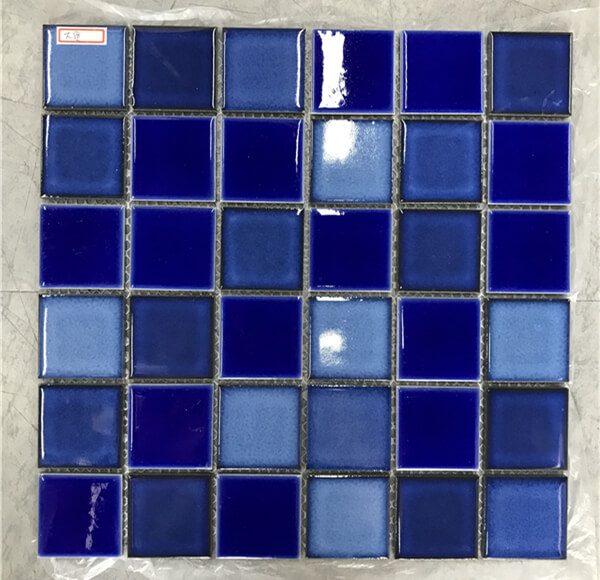 custom pool tile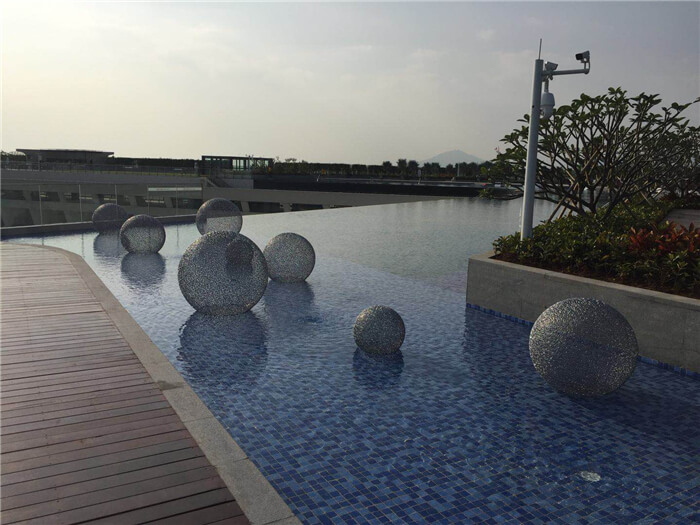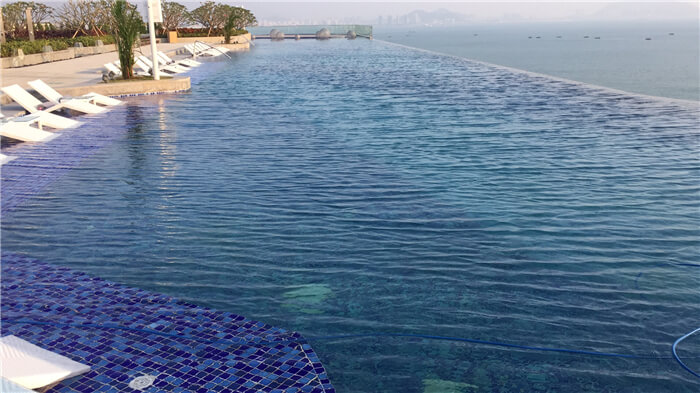 customized pool design

BluwhaleTile is one of the professional pool tile manufacturers in china who have over 10-year experience in providing customers different designs of mosaic pool tiles. There are: ceramic pool tile, glass pool tiles, swimming pool mosaic art and other pool accessories. Welcome to visit our official website http://www.bluwhaletile.com for more detailed advice on the selection and maintenance of swimming pool mosaic tiles.