When planning interior design of your property, your option of tiles that will be applied in your living room, kitchen and bathroom is a key to decide the general style. Also, when renovating a swimming pool, your choice of wall tiles is going to break overall balance of your landscaping design. You can take a safe plan and choose standard tiles with classic look and get very pleasing results. However, if you are a innovator who dares venture and consider other options in wall tiling, you can get more than a pleasing result but a stunning personalized design.
BluwhaleTile Free Series, a new arrival inspired by the nature, has just launched. This is a glass mosaic series designed with the exclusive pattern of natural stone. The chips spread casually in a pebble shape. The smooth texture enables a shimmering look in the light. The threaded pattern varies in different directions and gradient color. This is a series that breaks the rule and will endow your property with irregular beauty. There are four color options, which can be easily fit in various styles and occasions.
1. Bluish White
It is an image that plump chips scatter irregularly under water and reflect the blueness of the sky. A room with cool tone background like this is good for your psychological relief and can help you keep rational awareness.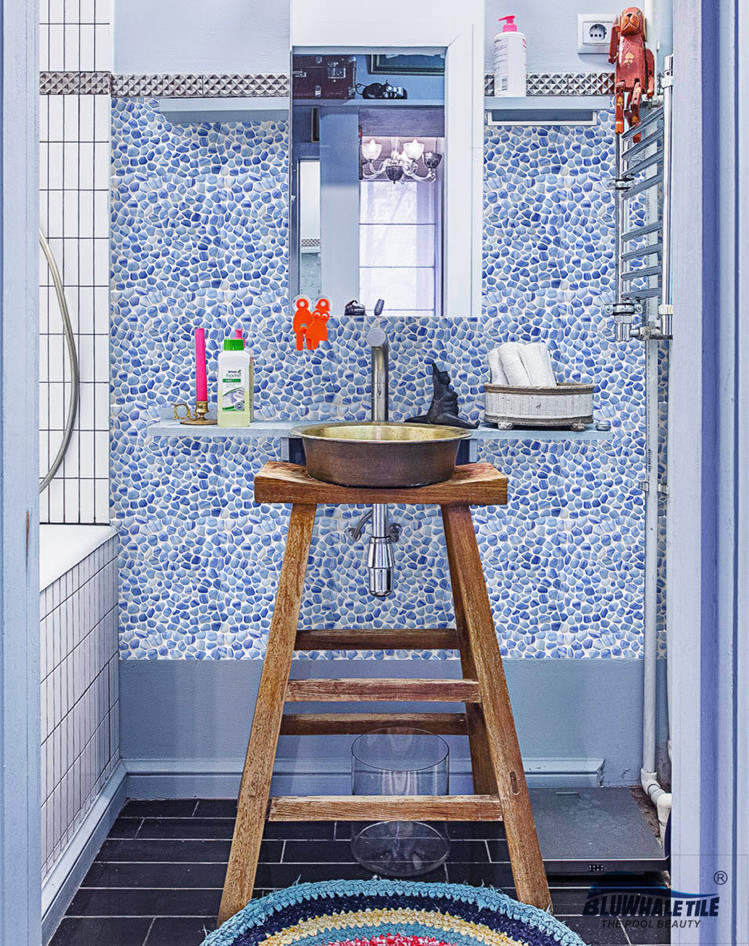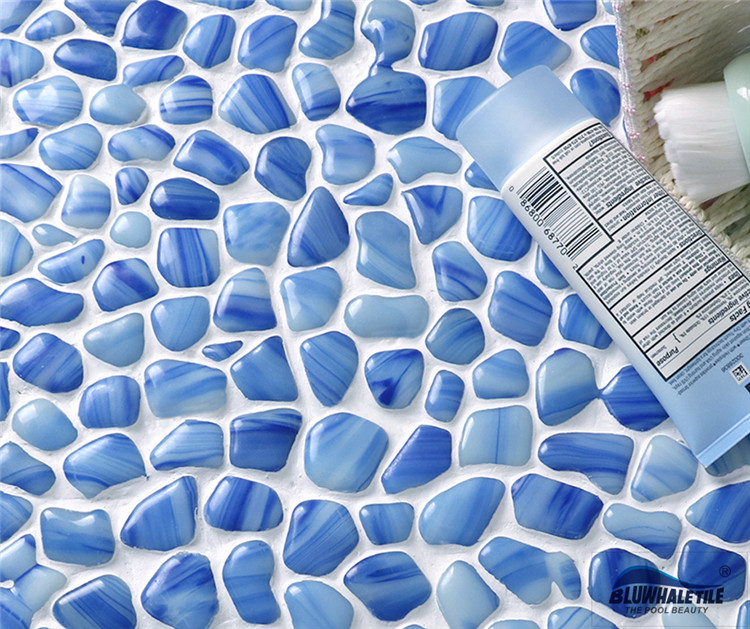 Feature at: Free BGZ602
2. Golden Black
Golden glittering power highlights the blackness and give it dynamic details. Golden black pebble-shape chips embody an uninhibited spirit, and could be your first choice of kitchen backsplash tile where you want to create a modern outlook.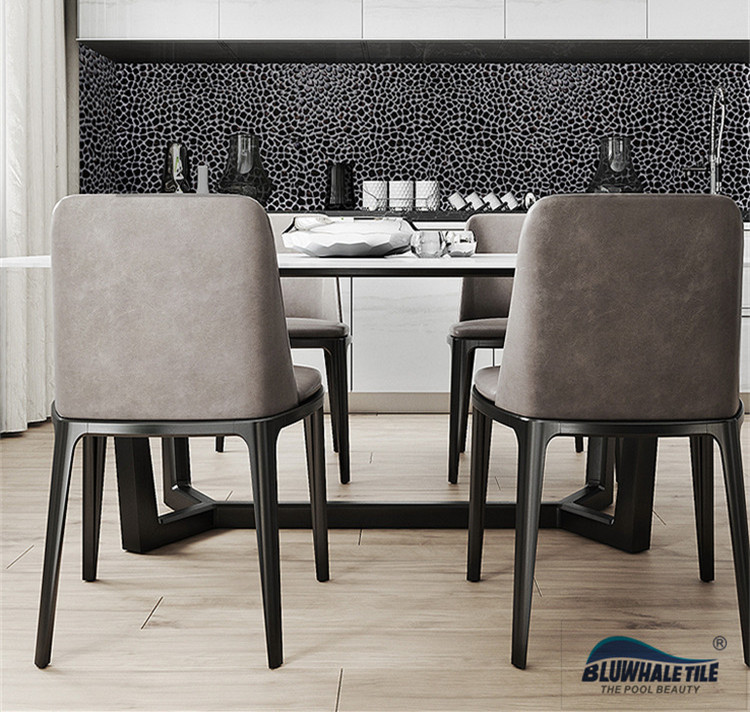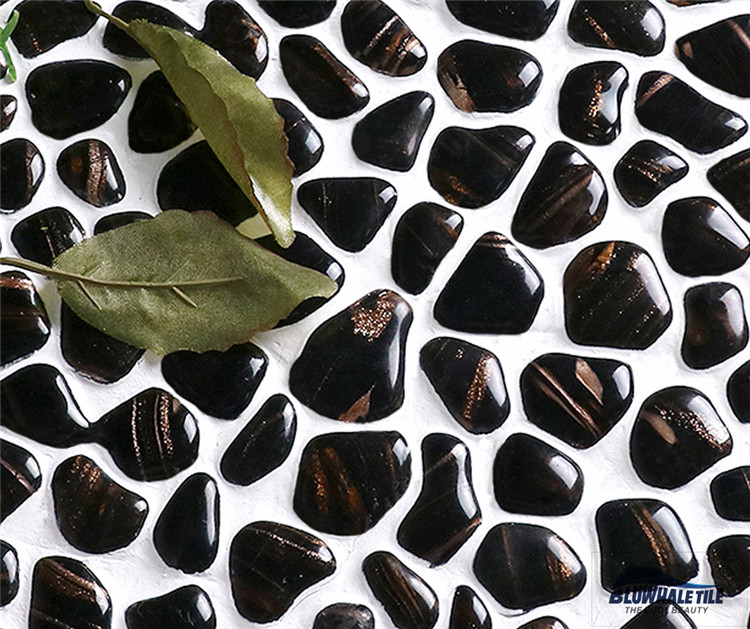 Feature at: Free BGZ901
3. Yellowish Brown
This glass mosaic tile has the most similar feature of natural pebble. The pattern is the result of the prolonged erosion of marine water. It is a top choice for the tiling in your bathroom and swimming pool entrance because combination of pebble-shape chips can serve as non slip pool tiles to protect you from slip-down in wet and moist condition.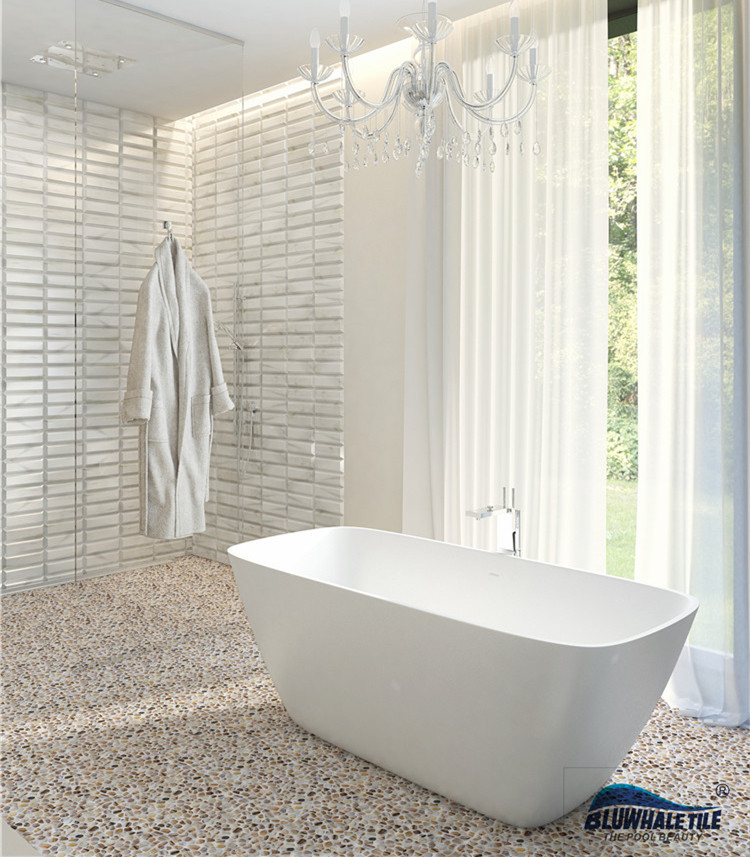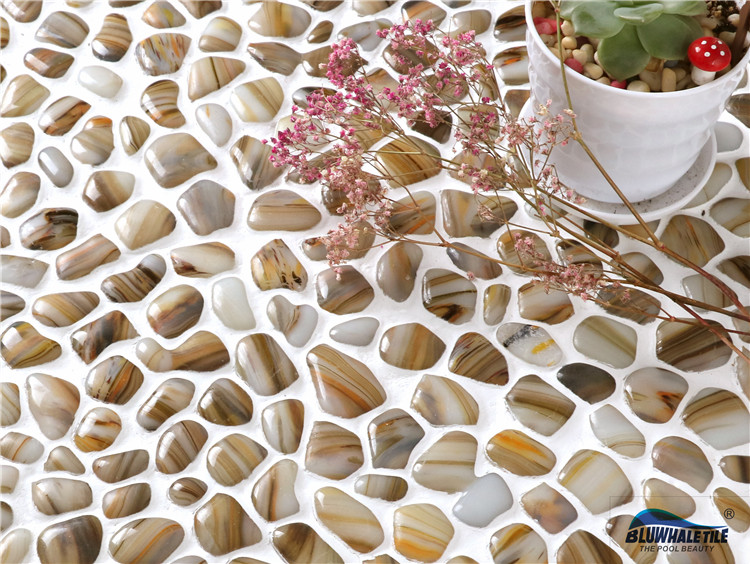 Feature at: Free BGZ902
4. Grayish White
Pebble-shape chips scatter as shells are stranded on the shore. As time goes by, the initial color of the shells fades and become grayish white. This glass mosaic tile has an aura of simplicity and could be right glass tiles for bathroom.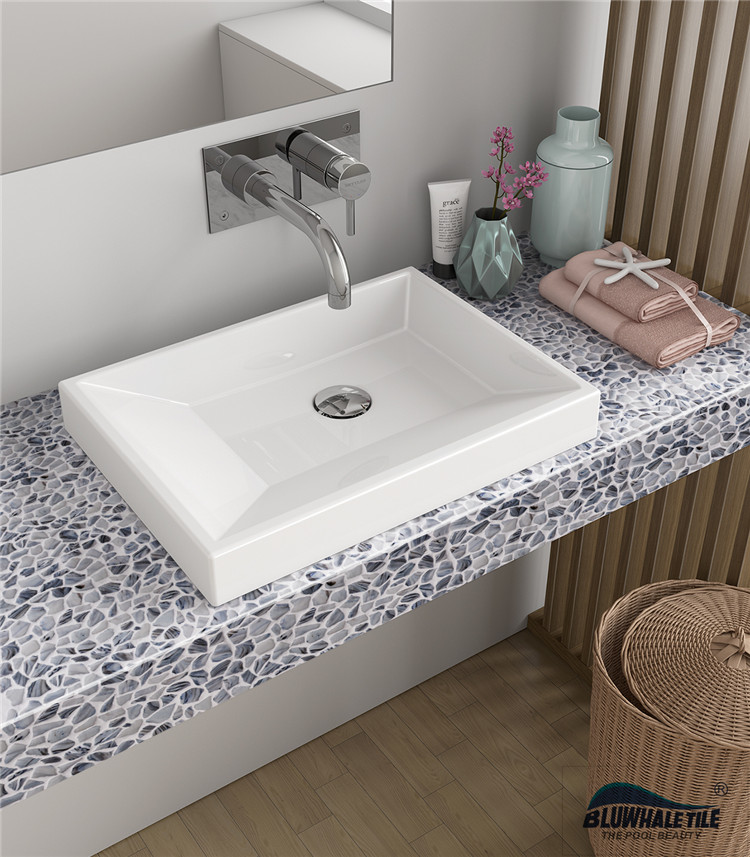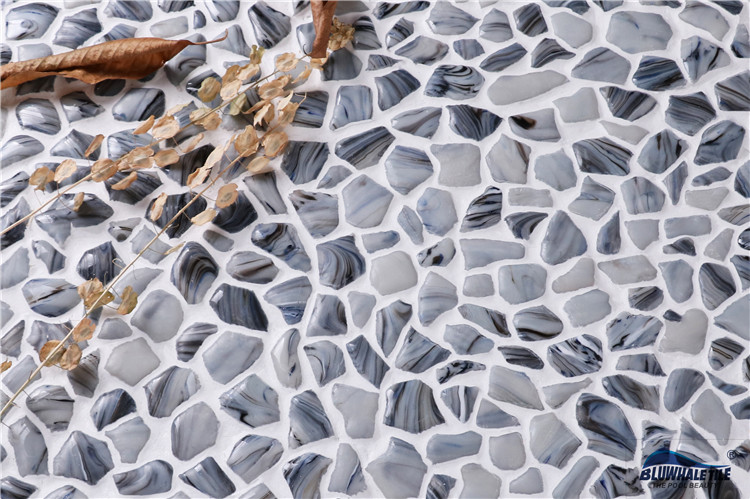 Feature at: Free BGZ903
BluwhaleTile, a pool tile specialist, provides you a great variety of tiles made of ceramic, porcelain, glass, mosaic, stone, etc. Welcome to visit us at http://www.bluwhaletile.com for more pool tile ideas.