Can you talk about anything about pool design features like a pro? Residential swimming pools vary in a great options of size, shape and style. When it comes to choose the right design that can perfectly blend in your courtyard, many homeowners first think of pool contractor and ask them for advice. It's significant to have a thorough conversation to describe the pool image you're expecting to picture.
There can be many details you should keep a close eye on in the designing process. How large is your courtyard and how much room are you planning to leave for a pool project? In what way can you perfectly connect the pool and your house, pebble alley or marble deck? How the pool looks like, play it safe by using classic tile or venture an innovative look with new swimming pool tile ideas? In order to make your dream pool come true, you'd better have a thorough understanding of your property and summarize the features you'd like to have in your pool design. For example, if you have kids who love playing water activities, it'll be particularly important to consider a pool with shallow-water area and fencing. There need many considerations involved in the planning. Be sure to collect your favorite pool design features and apply them in your private pool.
1. Pool Types, Depth & Shape
There are in-ground pools, above-ground pools, natural pools and in-ground pools come in three main categories fiberglass, concrete and vinyl liner; above-ground pools are constructed with aluminum, resin or steel sidings with vinyl liners. Patterned walls are optional.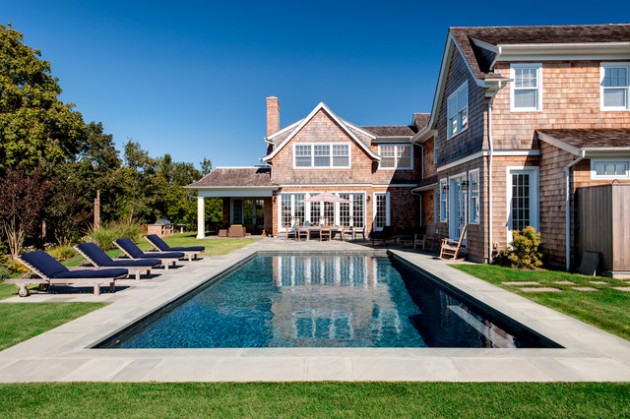 Although residential swimming pool design has common depth, it can be customized as needed. It's especially better water reach your breast if your pool equips with a hot tub heater. Shallow water is adaptable in children pool area and pool entrance. And if you're a diving or jumping lover, a deeper depth will be required. What's more, you should think about whether a moderate shelf or some drop-off designs like metal ladder and steps is much better to be used in the shallow-deep water transition. Safety should be of your great concern when pool depth involved. Avoid vague understanding of what the pool depth will be like before excavation.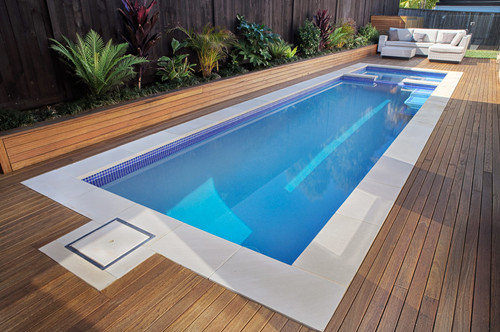 Most pool owners have a rigid idea of pool shape. In fact, pool can be various in shape, largely depending on the configuration of the courtyard. It can be rectangular, rounded, irregular and even an outline of something. The point is to go with the existent landscape. There is a new design called infinity edge that can exert a dramatic effect especially if the pool is built up on a higher spot. It's a design in which the border of the swimming pool seems to vanish. Combined with a glass wall, it can be the craziest design ever for it's seems like a liquid solid hovering from a bird view.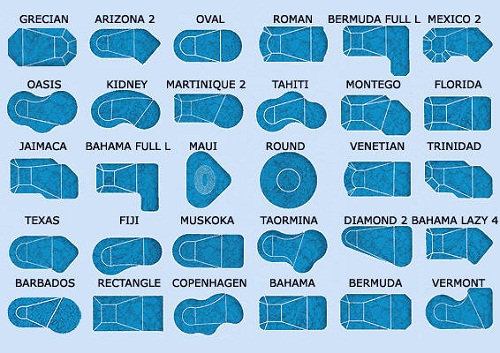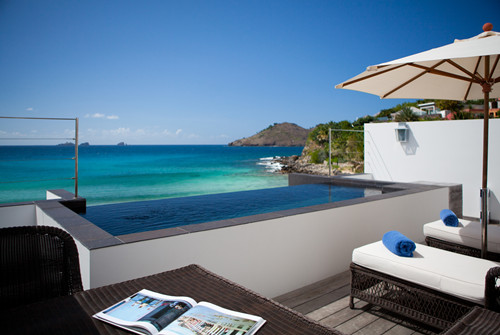 2. Pool Tile Material Types, Colors & Patterns
One of the most eye-appealing parts of a swimming pool are the tiles. They provide aesthetic value as well as practical function. Like tiles for your bathroom and kitchen, swimming pool flooring materials come in a wide range, ceramic/porcelain, glass, mosaic, natural stone, brick, etc. Ceramic/porcelain tiles are easy to install and just simple maintenance can keep them stainless. Installing glass tiles can be a tedious process but the pool will look deeper because of its color transparence. Mosaic tiles outstand with a colorful look. It has no limitation on the combination of color, size and shape. Even a magnified picture (pool art) can be installed on the pool bottom. Stone tiles can give you illusion as if swimming in natural river or lake. Unique texture of the brick tiles can create a regal looking. Be sure they're coated over waterproof chemical in case the water penetrate and erode them.
BluwhaleTile releases innovative pool tile series at regular intervals where you can find inspiration of decorative pool tile ideas that perfectly fit in your courtyard landscape. A great amount of ceramic/porcelain, glass, mosaic and stone tiles with unlimited color, shape and pattern are for your pool tile options.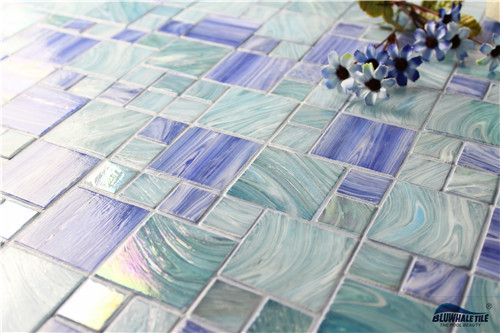 3. Saltwater Pools, UV Pool Systems & Natural Pools
Saltwater pools use natural salt instead of chlorine additives to keep a healthy swimming environment. Pool owners prefer saltwater pools to traditional ones because the water is gentle and doesn't make skin and eyes allergic to manmade chemicals. However, saltwater pools still contain chlorine so some pool owners switch to install an ultraviolet light treatment system, which is new in the market. In fact, natural pool is the best choice of body health. Everything is built on the basis of nature. No concrete base, no circulation system and filter, the only way to keep the pool "alive" counts on the capability of ecosphere.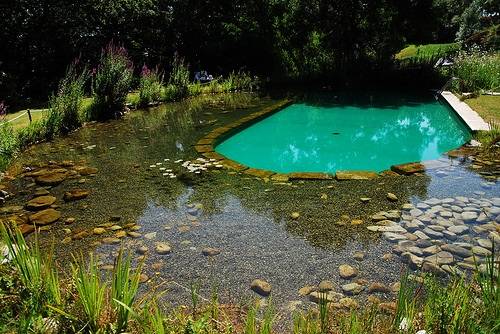 There are also many supplementary decorations and personalized design ideas you can use in your pool design: Baja shelf, beach-like walk in, lazy river, floating flowers, candles or lanterns, pool canopy, LED lightings, swim-up bar table or cocktail table, etc. For more pool design ideas, be sure to read our tips at Top 8 Design Trends for Swimming Pool in 2017 and 5 luxury Decors You Can Afford to Class Up You Pool.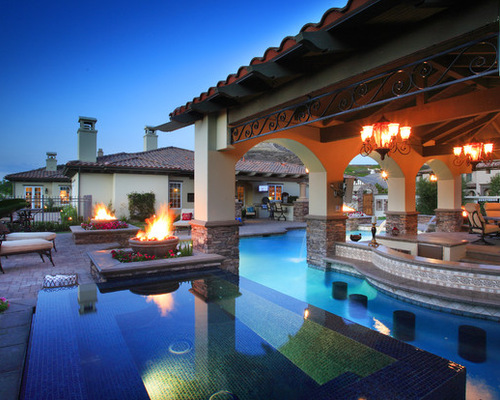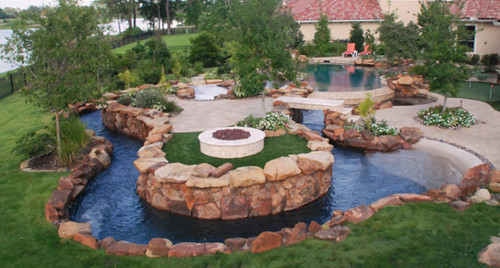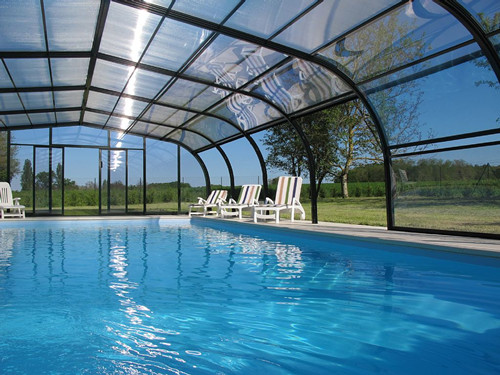 BluwhaleTile, Your Pool Tile Design Ideas Provider. Welcome to visit us at http://www.bluwhaletile.com.