Many property owners have obsessed with spending their off hours in or beside swimming pools and it is considered as the best place to stay through the hot summer. It can offer you amusement, physical training and spiritual relief. A swimming pool is usually made of vinyl, concrete or fiberglass, and it has a wide range of choices in dimensions, shapes, colors and depths. The popular recreations that you may do on the blue pool are simply amazing and wonderful. Playing in or around the pool with whoever you love spending time with would surely give you incomparable pleasure. Furthermore, if the floorage of your house is allowed to have a private courtyard with pool, hot tub and sundeck, that would be more enjoyable and alluring. Imagine how splendid not having to drive miles. It is likely rather costing to go to the public pool centers because the long distance from your home and high ticket price. Residential pools ensure you a relaxing moment that you would share with friends and family members.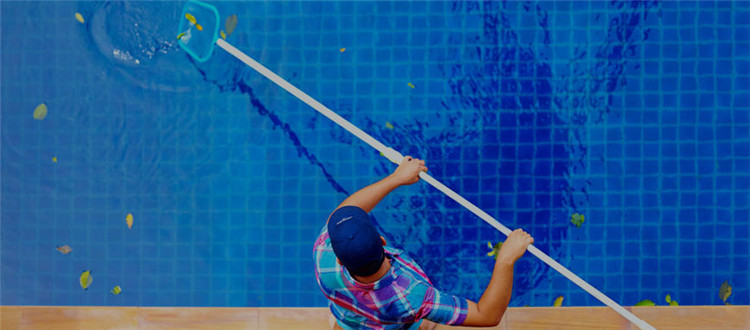 However, unlike public pools, which have the assist of facilities and specialists to be maintained in a good state, owning a residential pool could be troublesome because of that fact that you may lack experience and confidence to run your swimming pool and keep it brand new. BluwhaleTile have published 5 Tips Swimming Pool Owners Need to Know for DIY Maintenance for new owners or whoever is unaffordable for hiring specialists to handle the dirt and algae. Hope it will give you a little bit help. Finish of a pool project does not mean that there is nothing left to do. To ensure swimming pool a gorgeous look, it requires your great patience in periodic maintenance and determination to ask help when you are not capable to handle some tough problems. Safety and cleanliness are the two emphases. You never risk something bad happen to your family members for lack of safety measures, right? And you don't want to swim in an insanitary pool, right? That is why you have to keep close eyes on the healthiness of the pool. Also, to prevent cloudy pools, you need to monitor chemical balance. Our well-received article Helpful Tips for New Pool Owners: How to Maintain Water Chemistry Balance? may give you insightful suggestion.

Cleaning methods applied to different types of pools are similar. What distinct are the skills that you are using on different parts of the pool. There are deck, inner surface (hexagon mosaic tile, fiberglass, etc.), outer surface (if it is an above ground vinyl pool) , pool bottom (concrete, pool mosaic art, etc.), accessories (pool tile borders, metal ladders, etc.) and basic facilities. Take the bottom of the pool for instance. It is impractical to drain out the water frequently as the whole thing will be a complete waste of water resource. Diving into the pool and brushing the bottom part by part is also infeasible because you cannot stay long in the water without any professional facilities like oxygen tank and renting one seems not to be cost efficient. Yet, cleaning bottom part of the swimming pool in order to prevent and remove built-up dirt is crucial. So what is the wise solution instead? The following tips will let you know the ways you should master to clean a pool bottom.
1. Firstly, you should use a skimmer to remove the leaves and any debris from the water surface because it can help you prevent the addition of sediment building up on the bottom of your pool.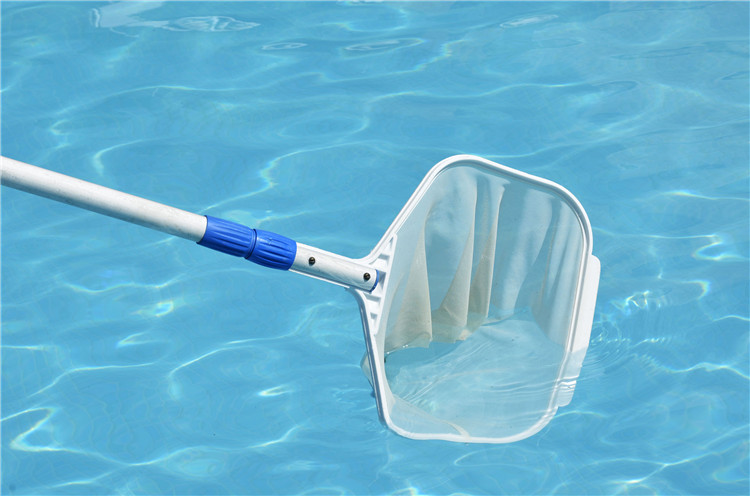 2. Secondly, you require to let the filter and circulation system operate each time you have finished using the pool. It can help you keep the debris moving above the bottom and also stop them dwelling in the same place. Furthermore, you are also suggested running your filter for at least five hours every day so as to remove any debris and minimize the possibility of becoming stubborn stains around the corners and edges.
3. Thirdly, it is also necessary to clean your pool bottom with the help of some tools. Over time, the mosaic flooring bottom may accumulate dirt from naturally existent dust especially if your pool has no cover protected and the excreta from whoever have stayed or swum in the pool. You may want to use an automatic pool cleaning system, which would be a saving of time and labor. However, that alone is not capable enough to clean your pool thoroughly because automatic machine cannot reach corners and narrow places that exist accumulated dirt. Therefore, what you need to do is to brush the outdoor pool flooring by using a soft bristled brush with a long handle, which ensures you convenience cleaning the bottom from above. Brush the bottom floor from a spot and slowly progressing to the other spots systematically; brush with bigger effort when come to clean the-hard-to-reach parts like steps and corners.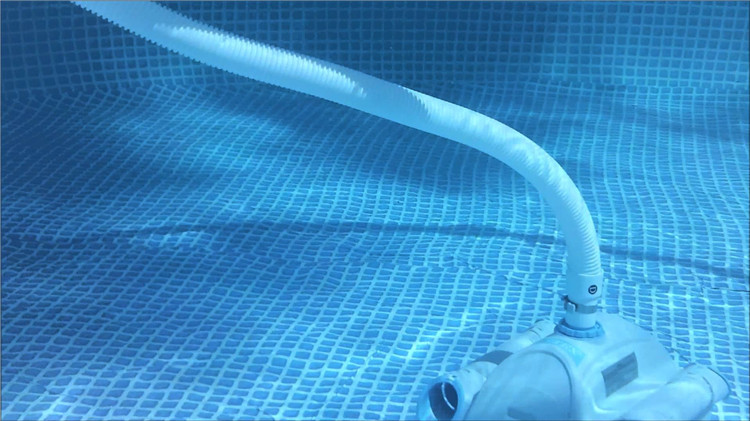 4. Fourthly, don't forget to open your underwater vacuum cleaner to take away the dirt that escapes from previous brushing. Also, you have to move the vacuum cleaner slowly in order to suck up the excess dirt as much as possible. If you do it at a fast speed, the moving flow will stir up the dirt and you fail to clean the pool thoroughly.
Repeatedly remind, do the cleaning correctly and regularly, at least once a week to prevent the growing-up of algae and fungus. You will find this will make the maintaining work easier and a clean pool also does good to your health.
BluwhaleTile is a swimming pool tile suppliers with ten-year experience. Our mission is to offer customers wholesale pool tiles and budget-based pool tile solutions applicable to any residential and commercial project, helping them construct a dream pool that fits in their property. For more pool tile designs and cleaning tips, welcome to visit us at http://www.bluwhaletile.com/.