A remarkable classic pool depends on many factors. Finish is one of the most important. In this article, BluwhaleTile is going to show you six fabulous pool designs that outstand owing to distinctive pool mosaic tiles.
Classic Pool And Water Feature Tiles
Attached is a classic pool that is built up in an ingenious way. It is a great combination of inground pool and swim spa. The above ground spa sits on the right of the pool and is covered with the same glass mosaic pool tiles. It is clever to leave three holes on the left side of the spa and let the water flow uninterruptedly. This water feature is worth a try since it is not only nice-looking but also cost effective. Blue mixed glass mosaic tile of different shades largely enhances the outer appearance of the pool and makes it eye-catching. It is a blue oasis that every home owner earnestly longs for.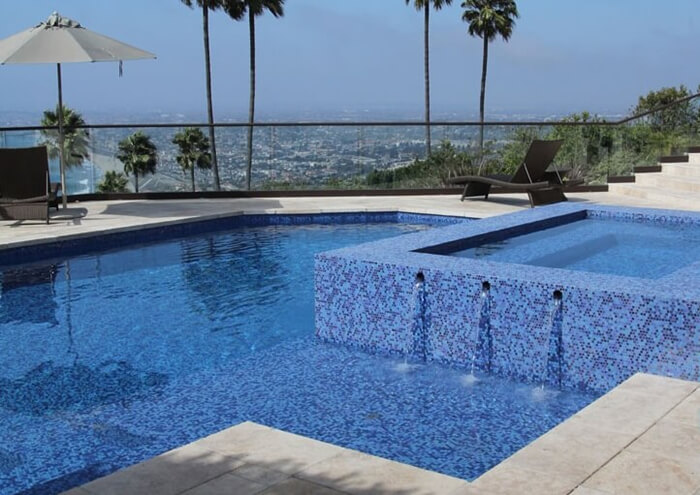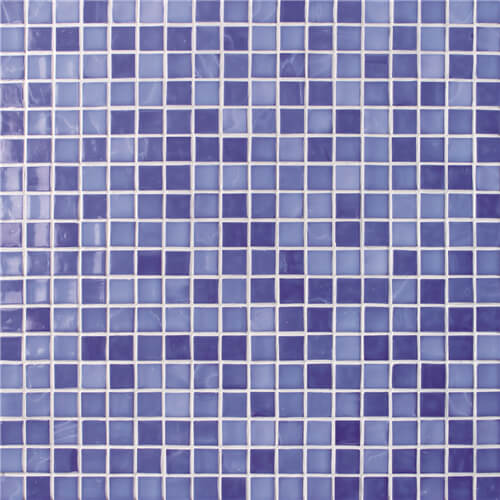 It is a growing trend to use stone bowl for waterfall feature. Just installing a water circulation device behind the tiled wall can you achieve it. Besides a workable water recycling strategy you also need to have a gorgeous feature wall. Falling against such an ornate wall can water show its ultimate beauty. The attached waterfall feature tile is a great example. It decorates the pool in an unutterable grace. The glazed surface with ink-like pervasive pattern endows the tile with royalty and elegance. If you also aspire a graceful swimming pool, this grey-blue porcelain mosaic pool tile is a top choice.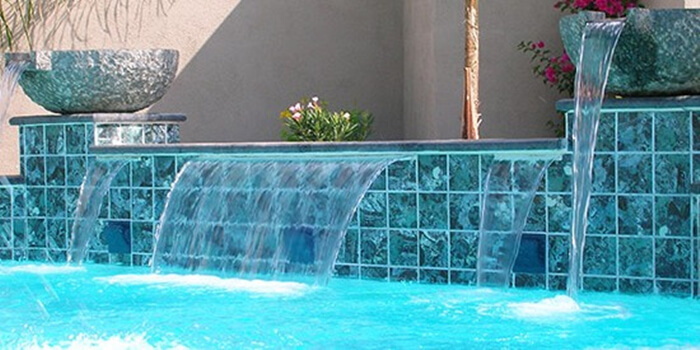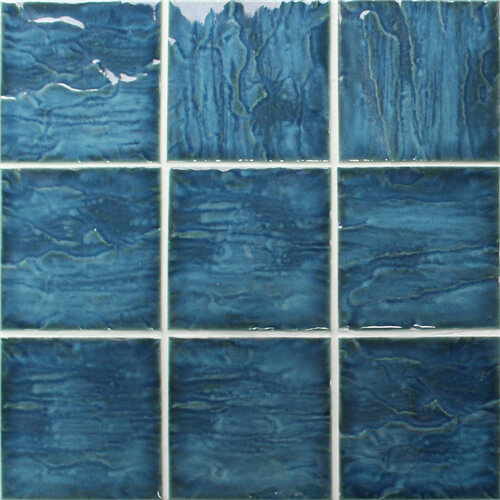 Classic Pool And Green Mosaic Tiles
Who says swimming pool is supposed to be blue? Green tile pool is the same charming. As shown in the attached lap pool design, green pool tiles and gentle yellow lamplight bring out the best effect in each other. Pool water is so clean that pool bottom is clearly visible with naked eyes. Zooming in on the tile surface, you can see how delicate the crackled pattern is. Maybe you care nothing about pool tile patterns, it actually exerts huge impact on the look of the pool. It is quite a difference between pools using plain green porcelain tile and those using the textured one.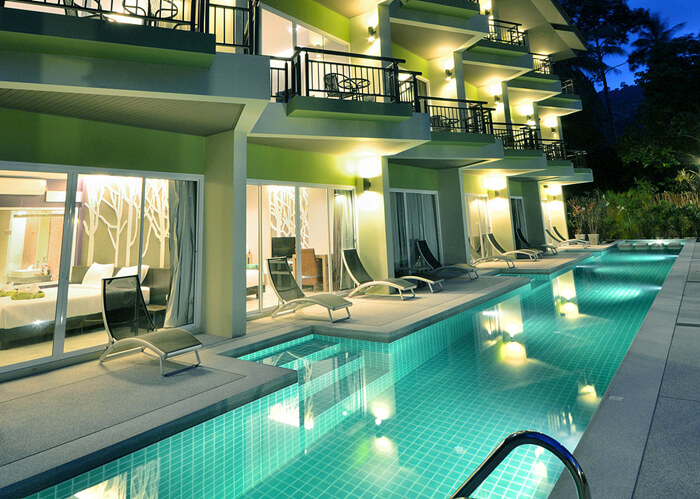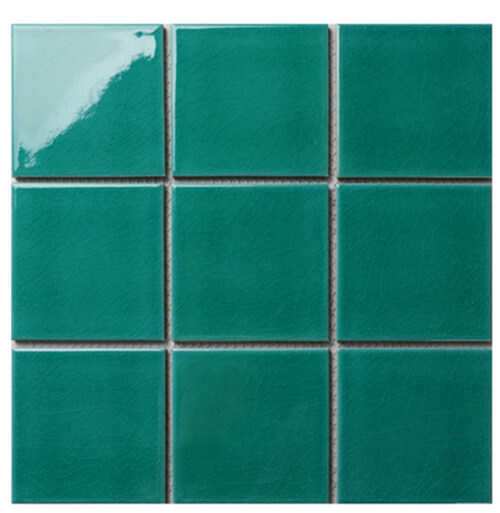 This pool tile is designed in another shade of green. The color is like added with a bit of blueness. It has a vivid name called turquoise, accordingly the tile for pool is turquoise pool tile. Without doubt, it is a particular color that can turn pools into a beautiful oasis. The attached outdoor pool design supports my statement. If you want to build a pool that is similar to those you see in the resort, this ice cracked green blue porcelain tile can help you create a vocation style. Of course don't forget to add some vocation facilities such as bench, umbrella and round table.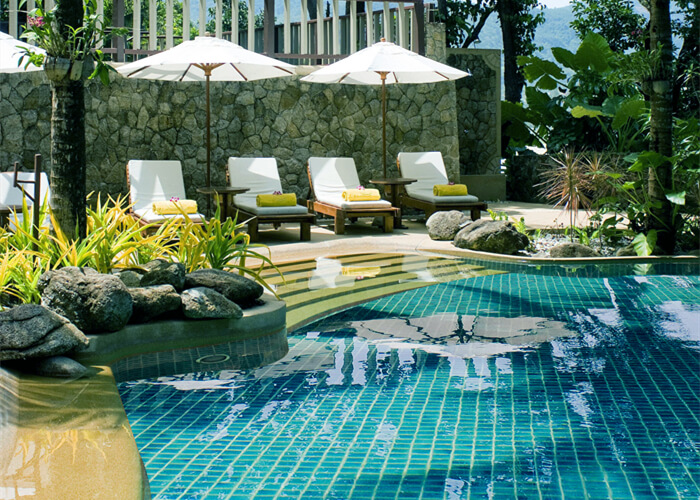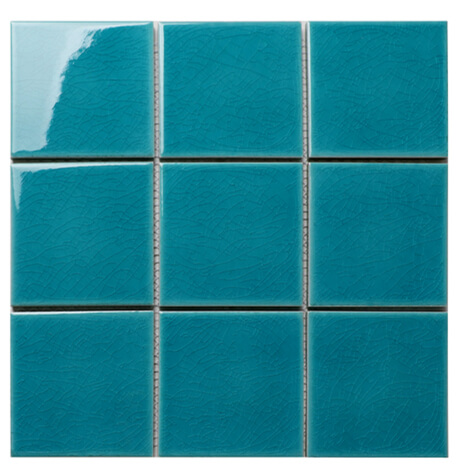 Classic Pool And White Mosaic Tiles
It is uncommon to see pools that are installed with white mosaic pool glass tile. Although white tiled pools have a small popularity, it doesn't mean they are unsightly. Instead, unique becomes the reason why innovative people would like to create such a distinguished pool. As shown in the attached photo, the pool looks not at all strange if tiled with white glass mosaic. On the contrary, it is delicate and holy. Especially, glass tile features a sparkling surface, which looks splendid in water and sunshine, and that's also the reason why glass tile is often used in outdoor pool.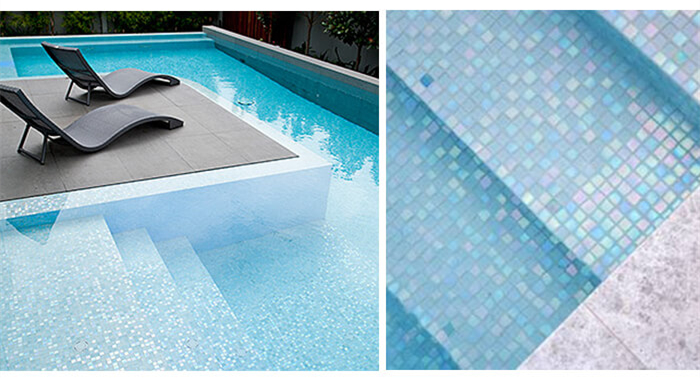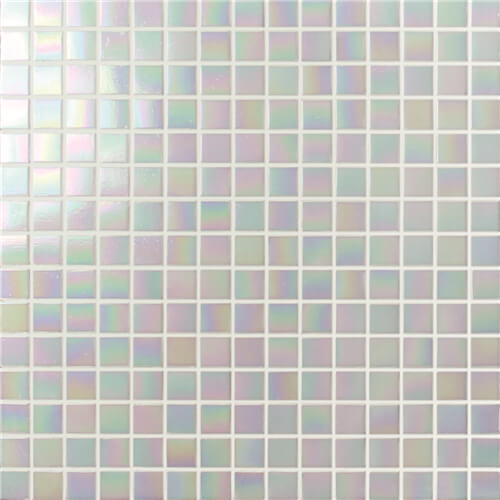 A white tiled swim spa perfectly blends in the surrounding building and landscape. It is a scene that a blue tiled pool can't match. White glass tile weakens the impact that pool tile colors exert on the water. It is a return to natural purity for water. The color it shows in the pool is the color itself. In this way, you can own a pool that is closest to natural harmony.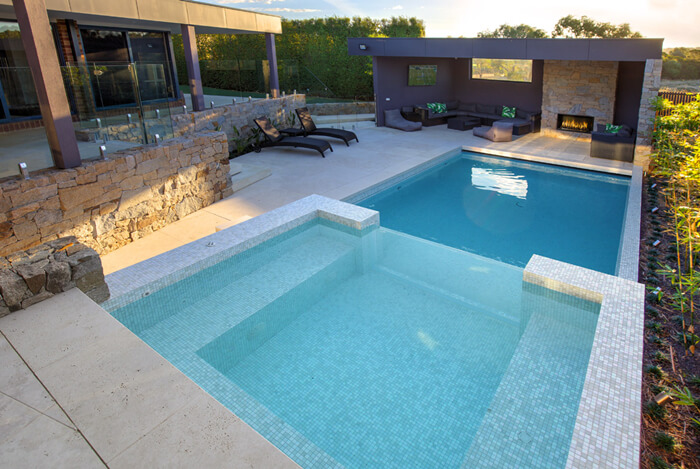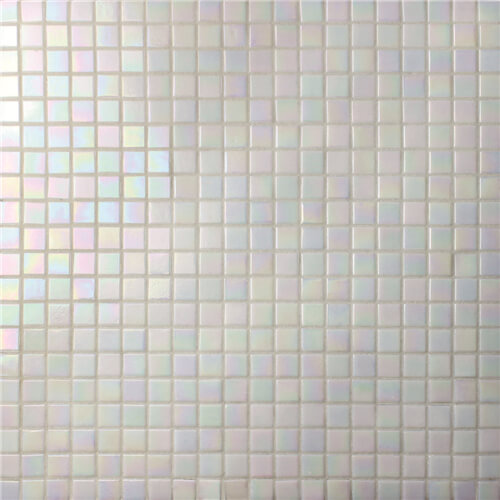 white mosaic pool tiles BGC038
BluwhaleTile is one of the professional pool tile manufacturers in mainland China who have over 10-year experience in offering customers different designs of mosaic pool tiles. There are: ceramic pool tile, glass pool tiles, swimming pool mosaic art and other pool accessories. Welcome to visit our official website http://www.bluwhaletile.com for more advice on the selection and maintenance of swimming pool mosaic tiles.