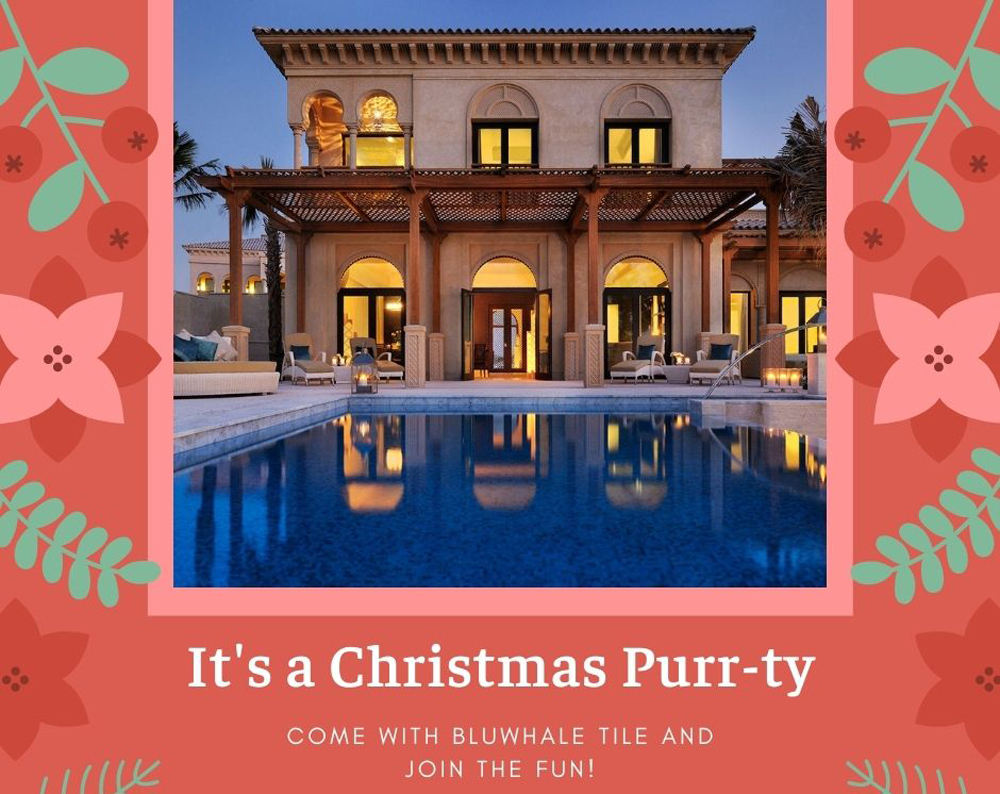 Let's throw a Christmas Swimming Pool Party right now! If you're lucky enough to live in a climate where being backyard on Christmas is not only possible but pleasant, holding a Christmas Pool Party might be a perfect way to switch things up. Bluwhale Tile prepares a few creative ideas for your Christmas Party, keeping on reading:
1.Making Memories Together with Family
Several years ago, many families spent more time sitting around the outdoor table talking about their whole day and plunking down in front of the TV set to watch interesting shows together. However, these days, many people have their own device to stare at and are we ever spending way too much time on them.
Therefore, a swimming pool is an ideal way to get the kids and perhaps your families off the cozy sofa and out into the perfect outdoors. Nothing is more extremely alluring than its sparkling waters and the promise of joy to be had as a family.
Is there any benefit? Being the home backyard with the swimming pool on the block means having your families spend more time at home during the Christmas evening rather than wandering around the street. You probably won't ever even spend Christmas Eve alone.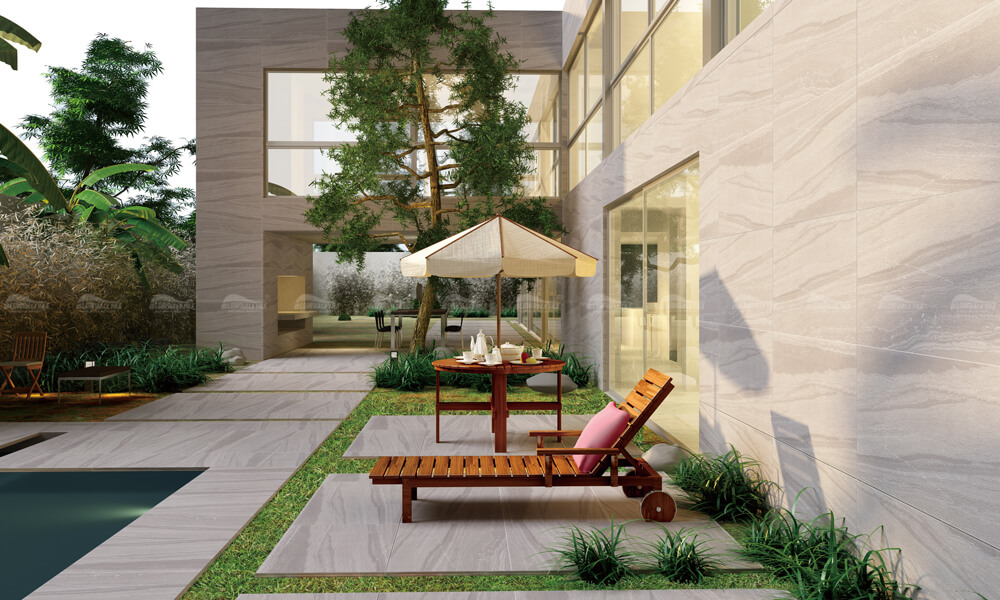 Featured Product: R10 Matte Brick ZMC9903
2.Classic Decor
Why not bring the outdoor Christmas decorations with some classic Christmas trappings this year? Due to COVID-19 this year, stay at home and decor your pool with your family might be a great idea. Now preparing some beautiful Pulcherrima, nice lights, and even the classic Christmas tree. Just Putting the Euphorbia Pulcherrima around the pool, handing up the sparkling twinkle warm yellow lights on the trees or string them over the swimming pool to make the area feel cozier, and even the Christmas tree and move the indoor party to the outside swimming pool.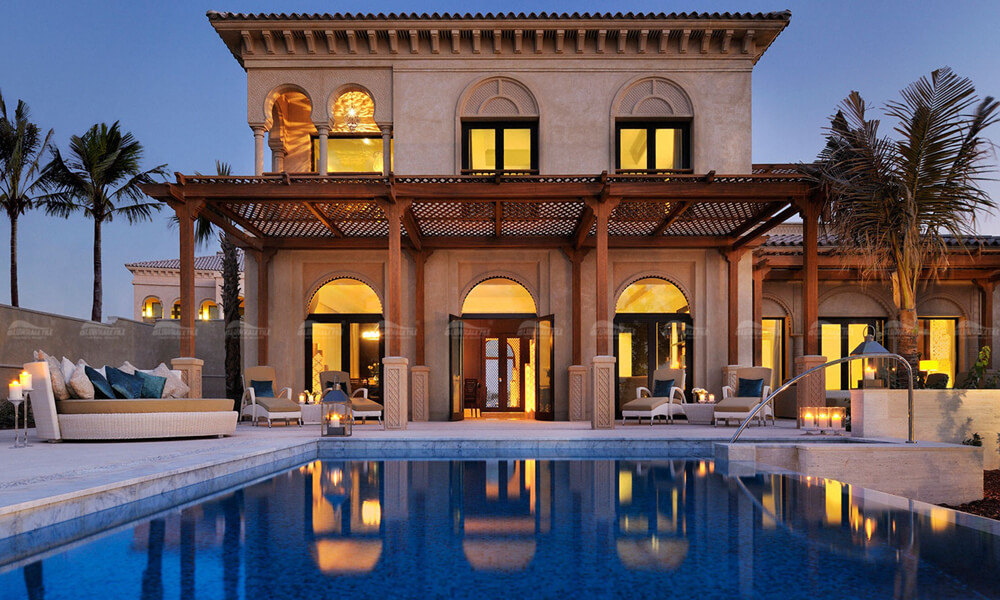 Featured Product: Mandalas KZO040MY
3.Floating Christmas Trees
Except for the floating lights, The floating Christmas tree is also a great option, but it might work better if you have a smaller tree or one made of a lighter material. What's more, make the floating tree by yourself is also a funny thing.
4.Add Something Fancy Ideas
How about creating a mini ocean on your Christmas Party pool? You only need to buy some thick sheets of foam board and use the scissor to cut the thick foam as the floating ice. And then use light materials like aluminum wire and pin chips to weave them as the lovely polar bears and penguins. Utilizing the warm light to decor your polar bear or penguins and help them put on red scarves.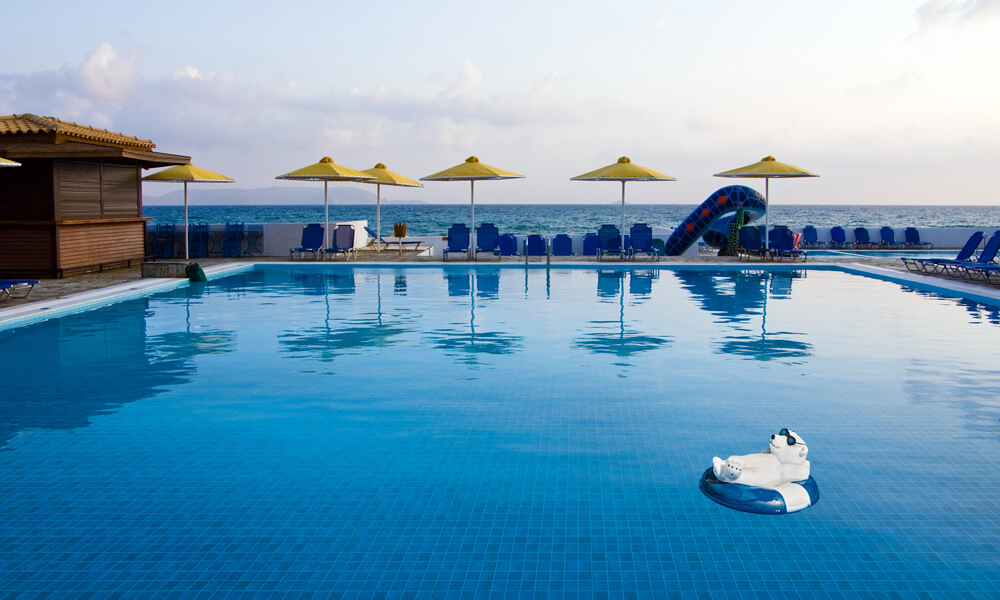 Featured Product: Ink-Jet Blue KOA2605

5.Bring Magic Elements
When it comes to pool Christmas decorations, sometimes less is more. Except for these floating polar bears and penguins, you can also float your favorite stunning ornaments on the surface of the swimming pool and string up some yellow lights in the trees for a wonderful after-dark effect. This awesome look creates a reflecting swimming pool once the winter sun goes down and allows the Christmas magic to shine the whole backyard!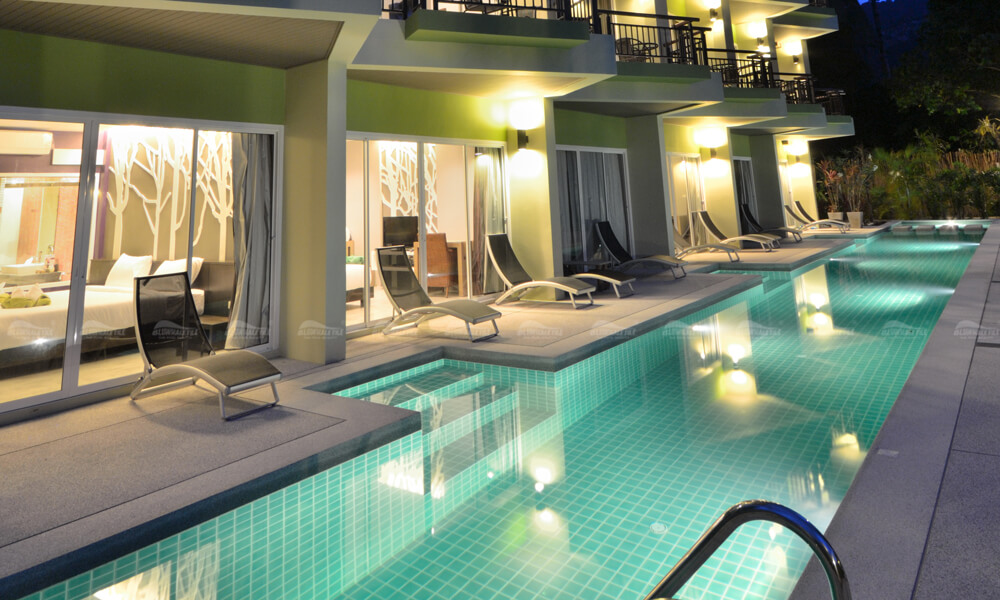 Featured Product: Frozen Green Crackle BCQ702
6.Switch on Those Beautiful Lights
We are not only decor lights on the Christmas tree but also use them in many places. Please remember that you can never have enough Christmas evening light during this time of the year. Placing the beautiful lights on the pool surface, pool lounge chair, or pool surrounding bushes. It will create a memorable Christmas evening ambient for your backyard swimming pool area.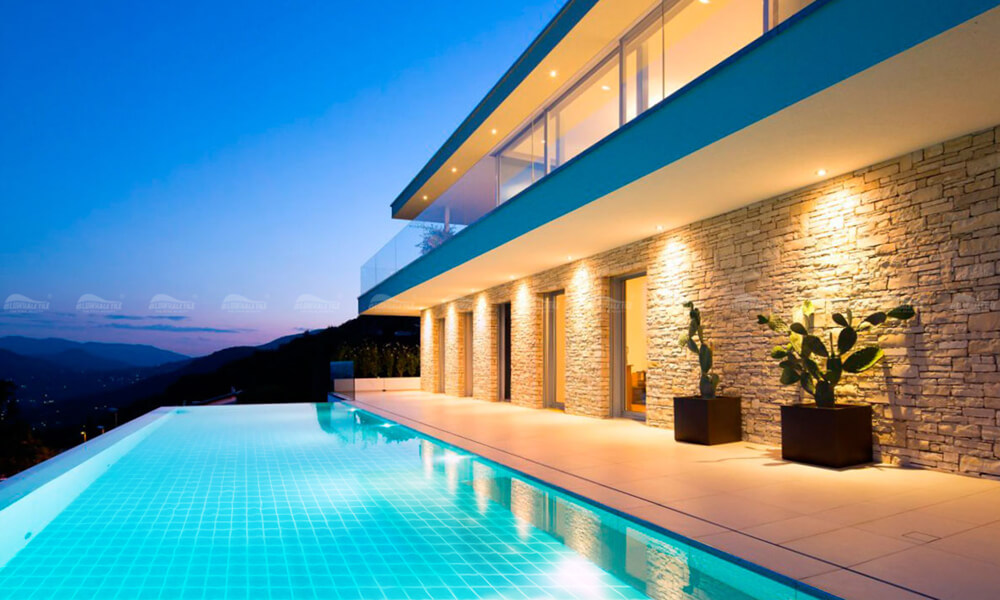 Featured Product: Frozen Shiny Blue Crackle BCQ608
7.Bring The Plush Seating
If you want to add something colorful element into your party, set up bright and patterned pillows and blankets on the pool deck for a poolside-picnic effect and for the outdoor lounging space. It might be a great space for your guest to gathering and talking fun things.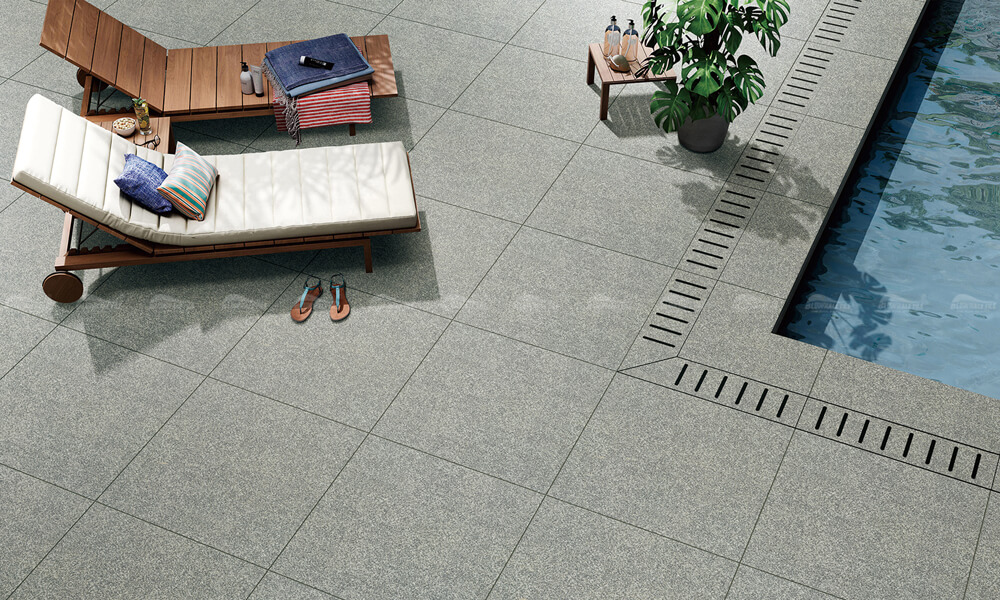 Featured Product: 20mm Pool Deck ZME6303-2
8.Do Not Forget Set Up a Fire
If you want to keep the Christmas Evening going after the sun goes down and the air begins to get crisper, just move over to a fireplace. This warm gathering pit will keep the Christmas party going into the wee hours. Don't worry if you don't have one while you're reading this blog, it's still early. Prepare a fire pit at once!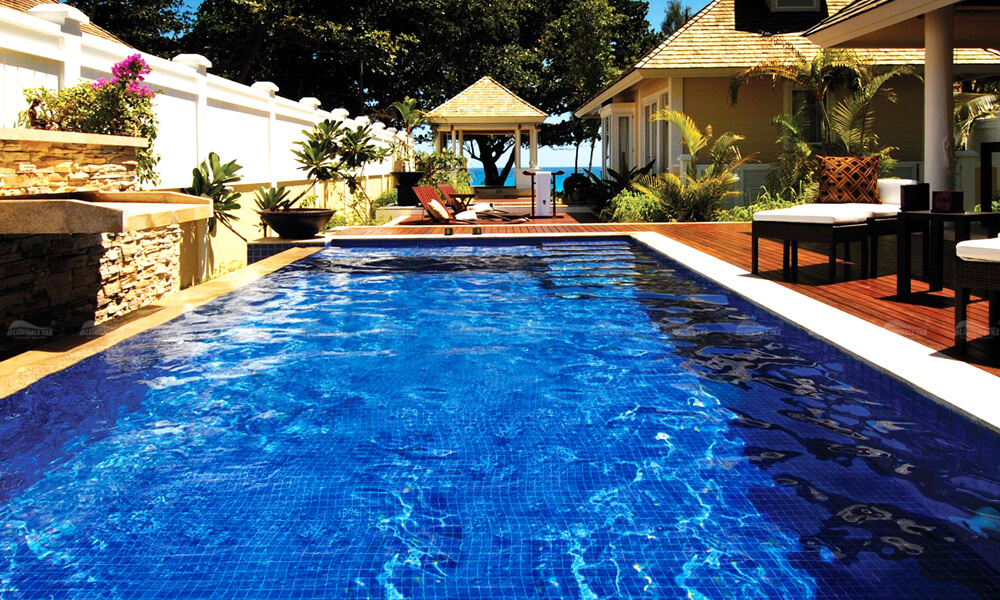 Featured Product: Wave Blue Blend BCP001
9.Come Up Withe a Unique Theme
It's a great idea to give your pool party a dress code and then decorate for them accordingly, like the LED light decors. Some ideas include all-white or the arctic states for a classic, dressier swimming pool party. Or you could get weird and choose an interesting Television Programme as a jumping-off point as well as let your families and friends get creative.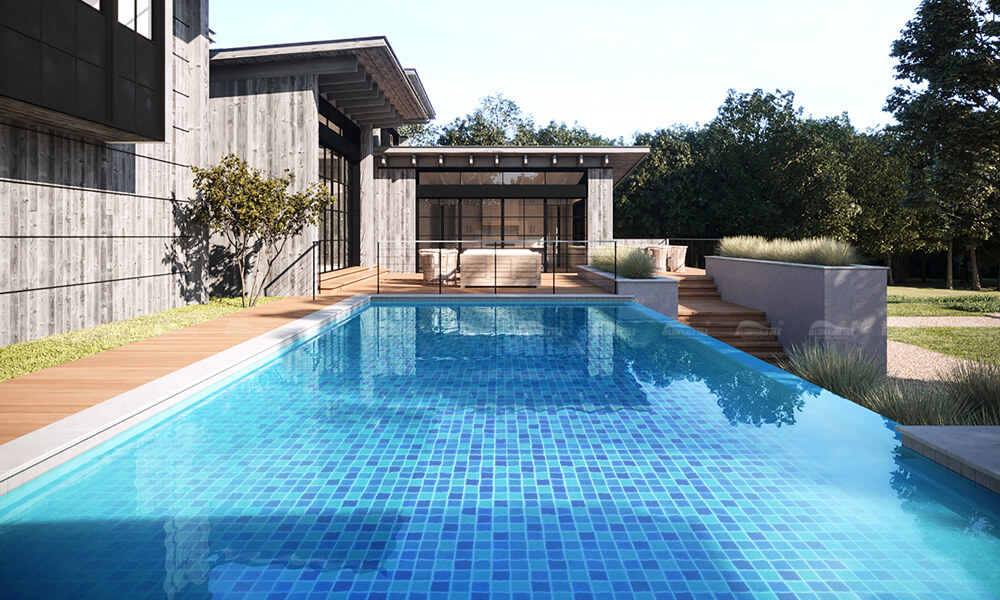 Featured Product: Wave Mixed Blue BCP003
Get Inspired?
Are you get any creative Christmas decor inspirations? Don't forget that Bluwhale Tile can help your decor your holiday pool not only customized the unique pool but also design the poolside decor. Contact us right now for more info!