Square, rectangle, round, this shaped tile is widely used and classic for a swimming pool design. But why stop there? It's time to get something new to make your pool more surprising and eye-catching!
Learning and researching, Bluwhale Tile has launched our new product - Triangle Series for all our new and regular customers. They are so amazing and will level up any types of pools!
One simple triangle mosaic tile may be somewhat common, but different combinations of these triangular elements create different patterns, that would be gorgeous to building an unique and fashionable swimming pool for both residential and commercial use. With this triangle shape, swimming pool mosaic tiles can be creative as more as you think.
Pattern tiles are making their way back into interior and exteriors in a big way, including the triangle. We believe that the triangle mosaic, three-sided motif is popping up on space design for its geometry art. Especially, triangle mosaic pattern is now still rare to see, and creative enough to discover a new market.
New pattern, quality porcelain material, the triangle series is well designed for pool decoration. And now just follow us to find their beauty below:
If you ask what is the geometry of beauty, then find your answer in the following pattern. You can not reject the geometry design for it is the symbol of future. 3 kinds of blue shadow compose the triangle pattern, more stereo, more spacious, it is the awesome choice for ant hotel pools.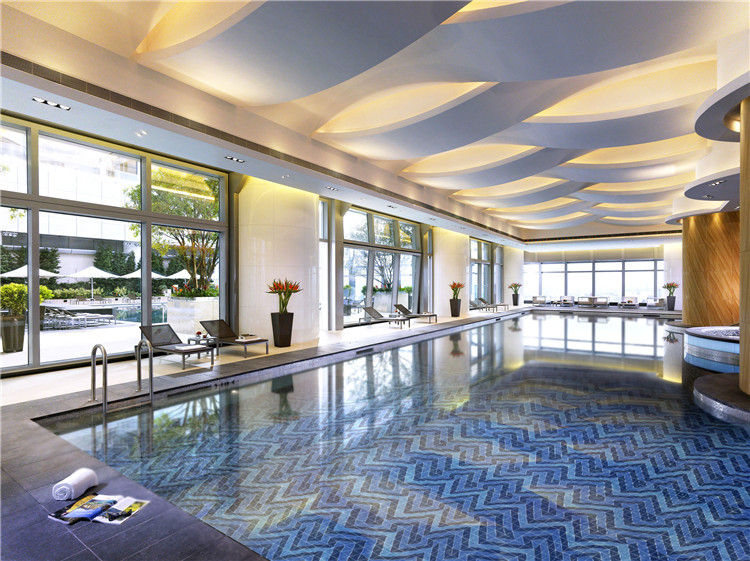 Featured at: Triangle BCZ014
With lots of combination of "M", same size with 3 different shadows of blue colors, a dynamic pool bottom is created, just like the waving water, the pool is no longer dull and boring.
Featured at: Triangle BCZ009
Light blue always can make an active pool, you should not miss it. If you want a mediterranean style pool or a vacation pool, then choose it without hesitation. Compared with the dark blue, light blue triangle mosaic pattern is full of more energy. Look at the herringbone pattern consist of triangle element, it is dynamic, there is endless space when you take it for use.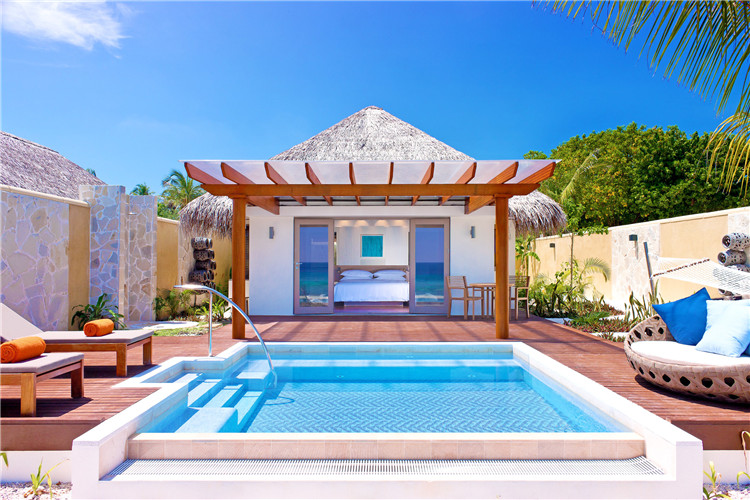 Featured at: Triangle BCZ012
Small triangle mosaic pieces turn into gradual big triangle, finally into numbers of square ones. The pattern is changeable and classic, you will get fun from such a swimming pool.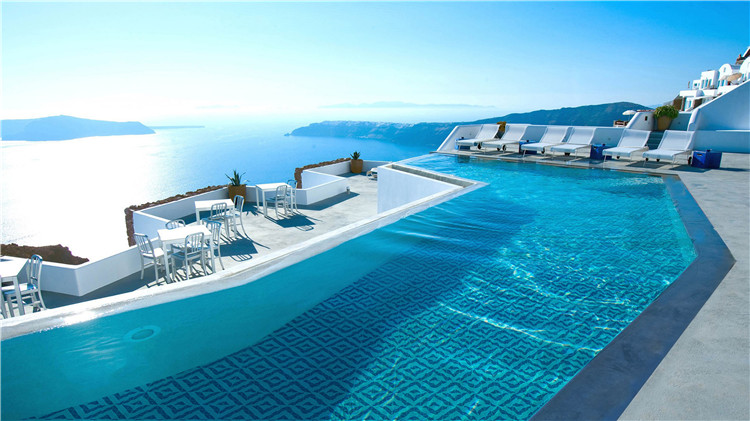 Featured at: Triangle BCZ016
Have you got your idea for these new pattern? Whichever stunning triangle mosaic tile you choose, just make sure that you can take your design one step further with your pattern option. For a new style, try to add something new to your pool! For more geometric triangle mosaic tiles, welcome to contact us freely.