Lots of people would like to install or build a swimming pool at the courtyard. It is a splendid place for them and whoever they want to share fun with to stay for a while of playing or muscle training. Swimming is the most healthy and simple way to beat the scorching heat of summer and can keep you cool in a short time. Having a private pool at home gives you a great flexibility to relax and take exercise at the same time. Also, kids are very fond of splashing water about in the pools and pets are no exception. Swimming party has become one of the most popular recreations of pets and their owners. You currently may be thinking about the idea of building a pool. With a pool, your house can be resold at a higher price. Although it is not too hard to build one, pool construction needs thoughtful planning and great carefulness. You will have to find a reliable pool contractor or a engineering company who has successful experience in pool construction and can give you great help when problems come up. Following BluwhaleTile sums up some useful tips for you about pool construction.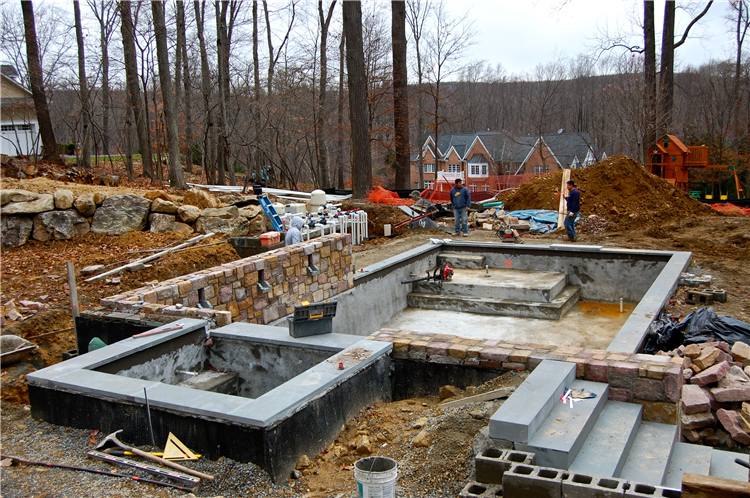 To find an experienced building company is the most vital thing in pool construction as it is the basic of a successful pool project. You may think whether having a professional assist or doing it by yourself is better. Without doubt, you will prefer to choose considerate service offered by a trustworthy builder to ensure all things doing well throughout the entire constructing process. It is predictably beneficial to reach an agreement with your contractor before groundbreaking about the design, surroundings, building materials, budget and everything might happen during the whole construction. At this step, you are allowed to make some changes, if have, before things settle down. Remember this is the only chance for you to renegotiate as the contractor will bulldoze your backyard and set about the project soon. Do figure out the details and ask more questions as most contractors will walk away the project once they think they have finished the job. Anyway, they are the best guides and will give a lot of help.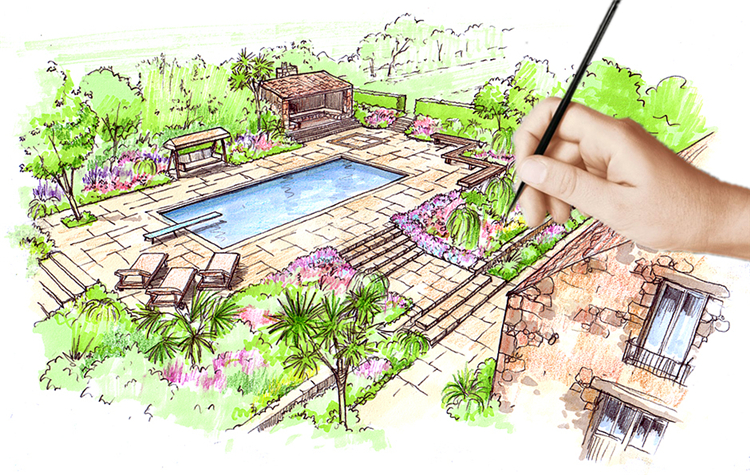 It is another deciding step of an ideal pool. The construction team will sit with you and do a preliminary survey including the size, shape, depth, material and style that you want. Based on your description, the team will present you an overview from which you can get the look of the completed pool intuitively. Some advanced contractors are capable of creating a 3-D printing model or a dynamic blueprint on the screen that you can experience by Visual Reality Technology (shortened as VR). This allows you to modify the design conveniently and see the visual effect ahead of time once the project is finished. For more info welcome to read our related article How Come If Pool Engineering Meets VR Technology?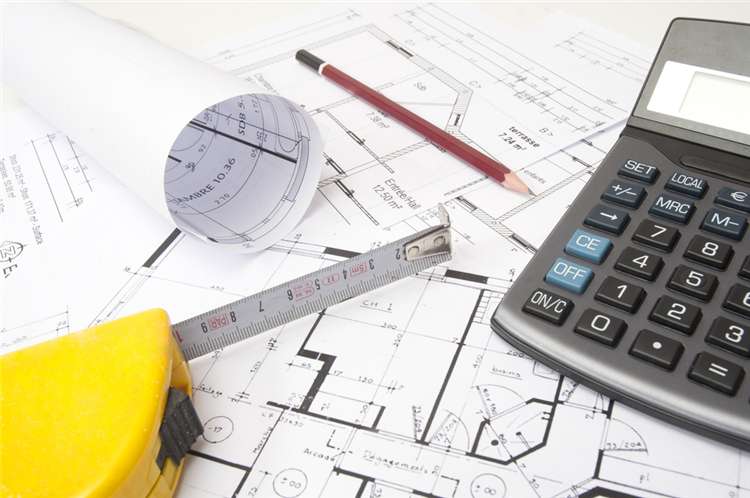 Frankly speaking, pool construction does need a considerable bundle of money. This is the reason why you are supposed to plan the budget carefully and make it a cost-effective project. Your contractor can help you do this better by offering positive advices. The budget depends on the type of pool you afford to buy, the building materials you choose and the decorations you are going to add. Above-ground pools are usually cheaper while in-ground pools can be a huge spend. Nevertheless, it does not mean the cheaper the worse. All decisions should be sticking to the practical situation; Concrete, vinyl and fiberglass have a great difference in price that you should be cautious about; Most pool owners want their pools outstanding in the neighborhoods meanwhile within budget. Some affordable decors can help. If interested, find more tips in 5 luxury Decors You Can Afford to Class Up You Pool. Moreover, there are other things to consider such as water bill, energy charge, chemical additives, maintenance cost, facility repair, etc. It is advisable to work with your contractor closely as there are so many details you have to consider.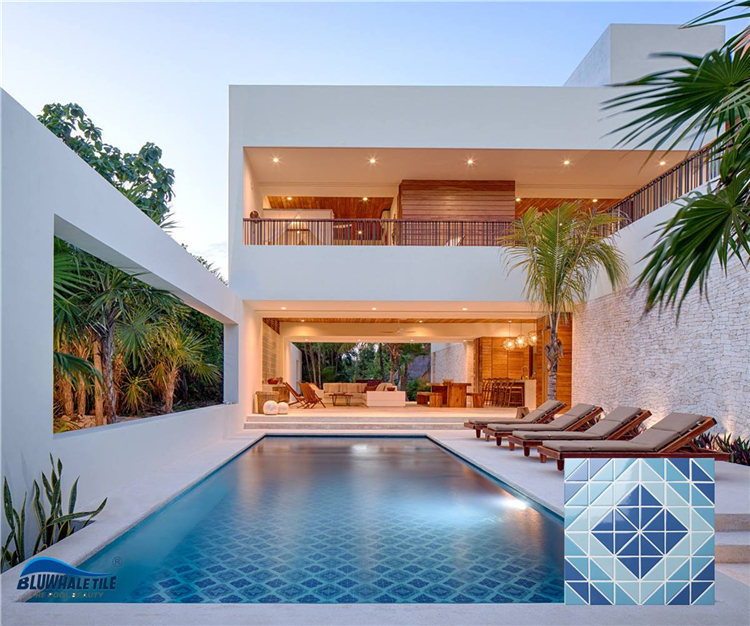 Commonly, there are concrete pools, fiberglass pools, vinyl pools, etc. And have you heard about using stainless steel for pool construction? You may think it is unfeasible as pool water can cause rusting problem. Actually, it is widely known by engineers that stainless steel can be used as the frame that adds durability to the pool. The most crucial thing is that you have to choose the right stainless steel. Checking out the hardness, ductility and corrosion resistance of the stainless steel is the essential to ensure your pool a superior longevity.
You may choose to put classic pool tile on the bottom or walls of the pool. However, spend time and energy on the maintenance and keep the tile flooring clean and long lasting as it may accumulate dirt that will pollute the pool water. What's more, you can install shinny decorations to make the tiles sparkling even after dusk.
BluwhaleTile is a well-known swimming pool tile suppliers in mainland china. Our mission is to offer customers budget-based pool tile solutions that suit to any residential and commercial project, helping them construct an ideal pool. For more pool tile ideas and maintenance tips, visit us at http://www.bluwhaletile.com/.