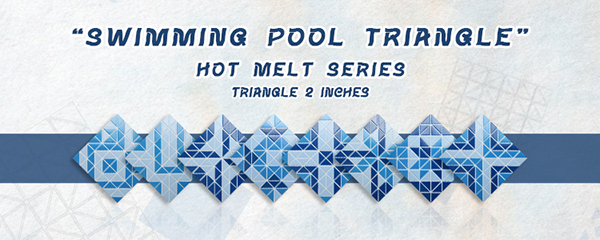 When people are choosing which tile to install, they generally think of color first. But when it comes to swimming pool tiles, the color range becomes narrow. Because the most popular tile color people use for swimming pools is blue. It'd be weird if the pool tile is red, wouldn't it? So, what's the next fator to consider? Well, the tile pattern, I guess.
Do you want your pool tiles to be simple and elegant? Then Bluwhale Tile's triangle pure color seriesis a natural choice for you. Do you want your pool tiles to be inviting and special? Then you might wanna consider some more complicated patterns. Below, let us break down some geometric triangle swimming pool glass mosaic tiles that Bluwhale Tile offers.
Santorini Puzzle
We call it Puzzle pattern, because it's like jigsaw puzzling, there is not much you can see from just one single sheet. But when all the sheets are put together, you can see a bigger picture in a full pattern. And this is what geometric tile is all about, the pattern needs to be seen after many sheets are installed and put together, rather than just one single sheet.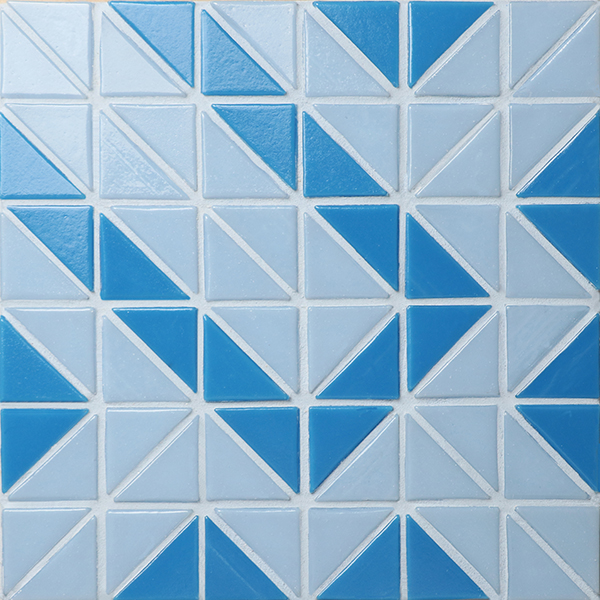 Tile Shown: Santorini Puzzle TRG-SA-PZ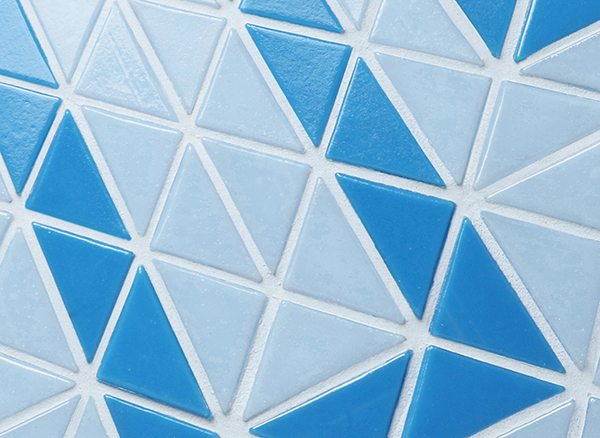 Tile Shown: Santorini Puzzle TRG-SA-PZ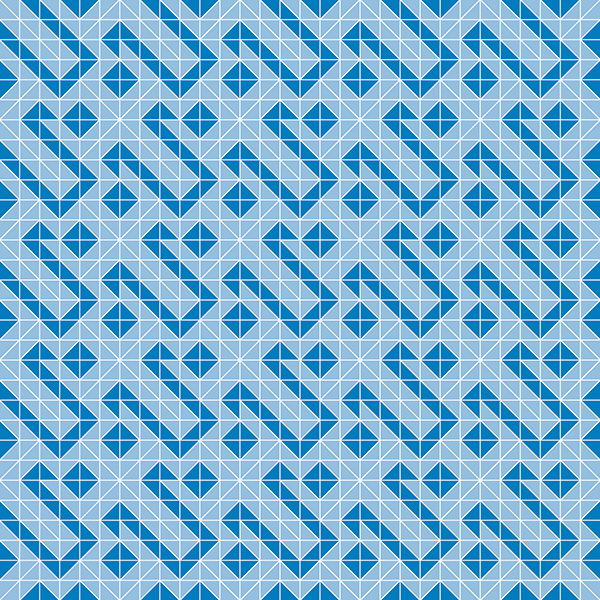 Tile Shown: Santorini Puzzle TRG-SA-PZ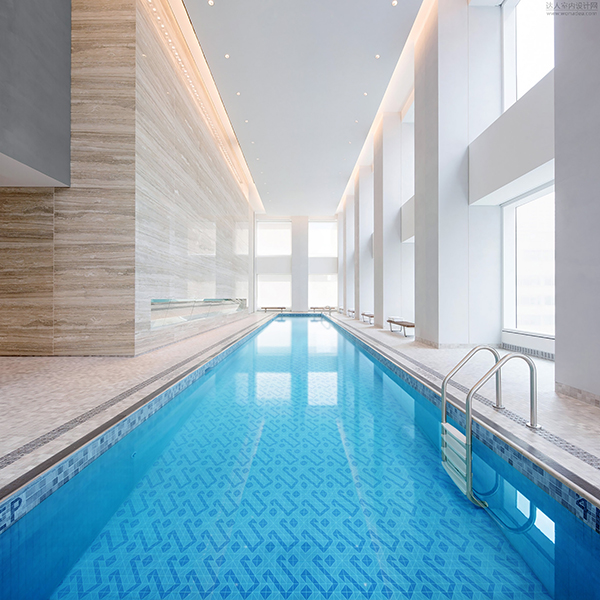 Tile Shown: Santorini Puzzle TRG-SA-PZ
Blue pool tile fits in any pool. Do you agree? But blue pool tile just makes your pool look like a regular pool. Meanwhile, a nice looking tile pattern in blue makes your pool look decent and special. As you can see in the image, the inviting pool tile not only brings vitality to the pool, but also livens up the whole indoor space. Plus, mosaic glass tile works wonderfully in swimming pools, due to the low water absorption rate, which is as low as zero.
This series of triangle glass mosaic pool tiles are made of hot melt glass. Hot melt glass mosaic is the glass mosaic heated to the molten state, usually with the temperature of 750 degress Celsius, then put the glass into different shapes, patterns or styles. Through the combination of color and craft, hot melt glass mosaic offers a precious artistic vaule.

Santorini Wheel
The Santorini Wheel is just another pattern from the swimming pool triangle hot melt series. You can see the touch of a low sheen this hot melt glass finish offers in the grouted product details below. You may ask, why is this pattern called wheel pattern? Because judging from one sheet, it does look like a wheel at all, or at least anything like it. But when more than one sheet is put together, the wheel pattern becomes visible.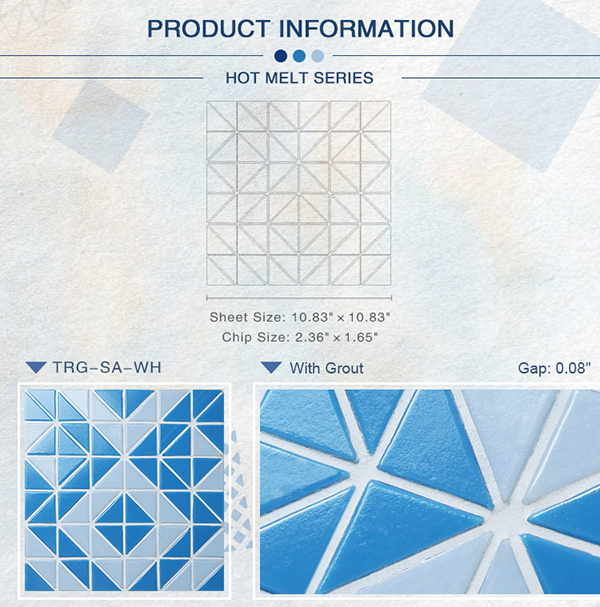 Tile Shown: Santorini Wheel TRG-SA-WH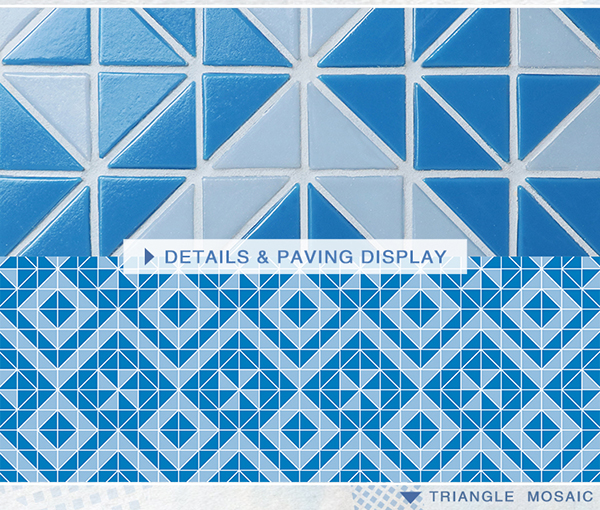 Tile Shown: Santorini Wheel TRG-SA-WH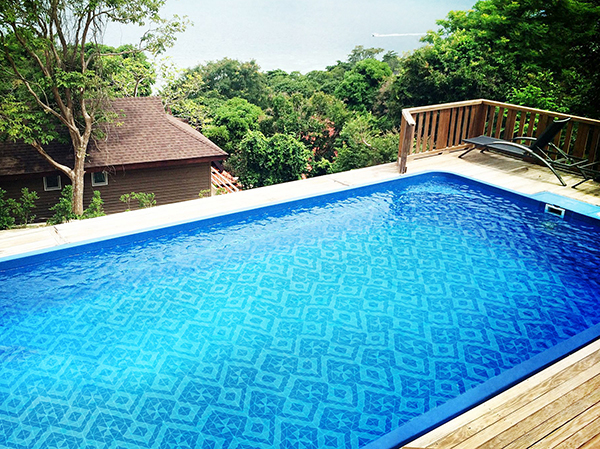 Tile Shown: Santorini Wheel TRG-SA-WH
Using this inviting glass pool tile outside makes your backyard lively. This wheel pattern offers and creates vitality for the pool and the ambiance around. With such a playful pool tile installed in the pool, it seems that you will never get tired swimming in it. And swimming becomes more interesting than ever. Mosaic tile is an art of repeating. And this kind of repeating art provides a mysterious ambiance under the water, which makes your pool a fun wonderland.

Do you love our pool tile patterns? Contact us for samples or quotes now! Still not sure which pattern is right for your pool? Simply call or email us, tell us details on what you're looking for. We will get back to you shortly. Click for more wholesale swimming pool glass tiles.