Different building materials will create an entirely different effect to one space. Porcelain, ceramic, stone, glass, stainless steel, marble and so on, they stand for your taste for designs. Whatever your taste is, few materials can liven up your spaces like a beautiful glass mosaic can. Glass tile has ushered its new modern era since 1990s, with new technologies and method to recreate it as green tile, resulting in a resurgence of interest in glass tile used in wall covering and flooring. Now, it is a longstanding popular product for swimming pool, spas, bathroom, kitchen, showers and any aqua projects.
From rainbow to mixed pattern, there is a new trendy take on our glass mosaic collections, called Windmill pattern, a dynamic flowing mosaic design, with a stylish and contemporary look to satisfy your pursuit for distinctiveness of swimming pool and and other space designs.
This windmill series of gold line is full of simpleness and Mediterranean sea style, feeling like filled with an island with romance. Its gold line will make the space more spacious and brighter, especially the windmill design looks more smart and elegant!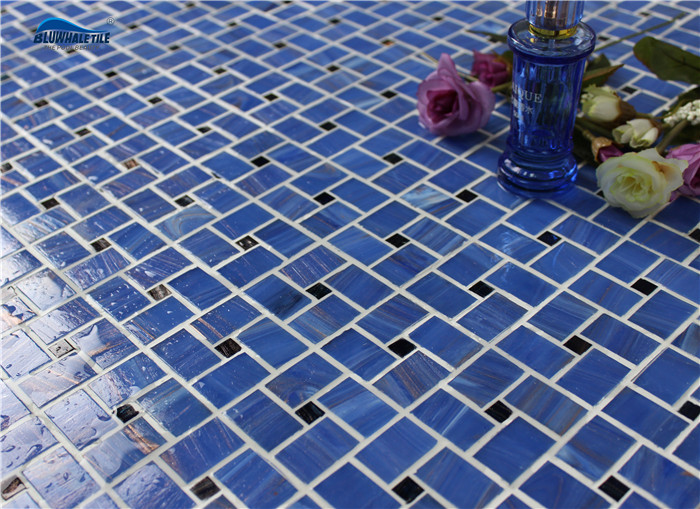 It is a mix of 2 sizes of hot melting glass mosaics, 10x10mm as the windmill center and 30x20mm as the windmill sails. With 2mm gap, this mosaic provides highly anti-slip feature when used for any flooring. This pattern comes in two classic colors of blue and green, the popular palette for all pools and water projects.
See it! Blue windmill glass mosaic are graceful, stylish and extremely elegant, glass mosaic tile with blue shades is exquisite. Available in 4mm thickness, this mosaic tile is easy to install and clean, easily coordinated with other design elements in space. It is ideal for kitchen and living room decoration, especially used for swimming pool installation. Stylish and durable, if you want your pool sparkling, deep and luxurious, then this glass mosaic pool tile will awesome for you.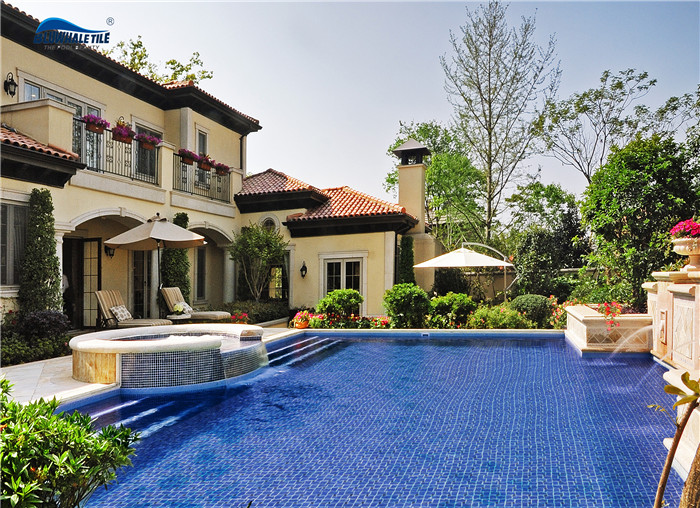 Featured: Windmill BGZ016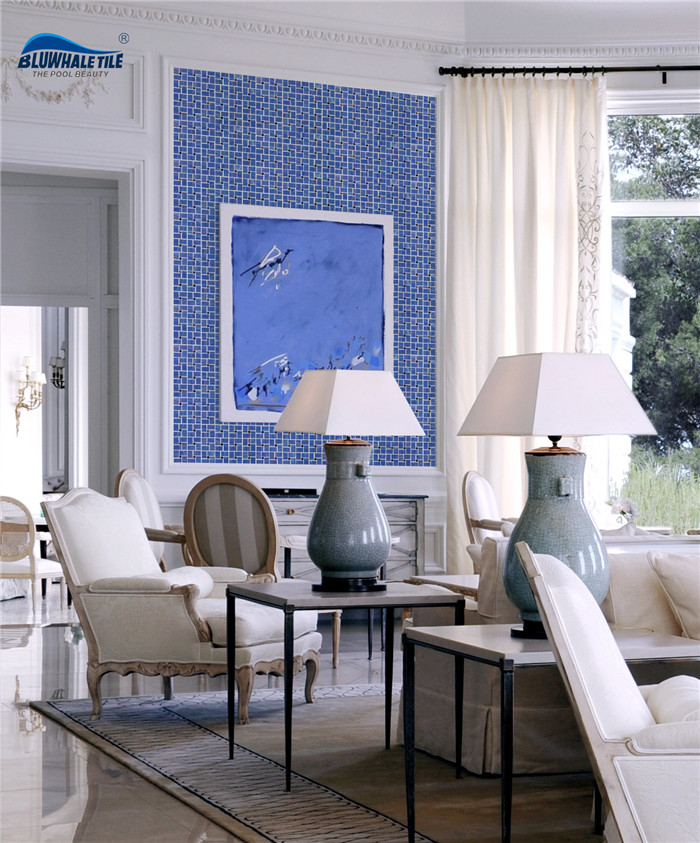 The warm hue and blue crystal blue tile always does a good job on the living room wall decoration, liven up the space and atmosphere.
While when you see the green windmill glass mosaic, it seems like spring coming for you. Green is also a healthy color good for eyes, especially after you finish a long and tiring work. Green glass mosaic tile make your space warm, cozy, eclectic and natural, which is highly recommended to applied in cloakroom, bedroom and living room. If you are look for a high quality and fashion glass mosaic wall tile, this item can be on your buying list.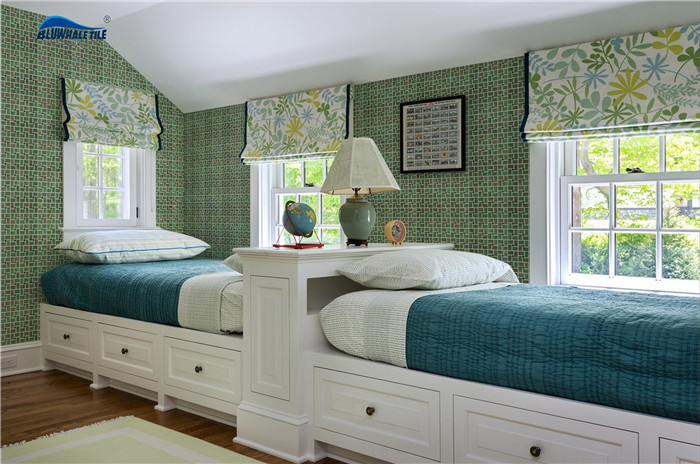 Featured: Windmill BGZ017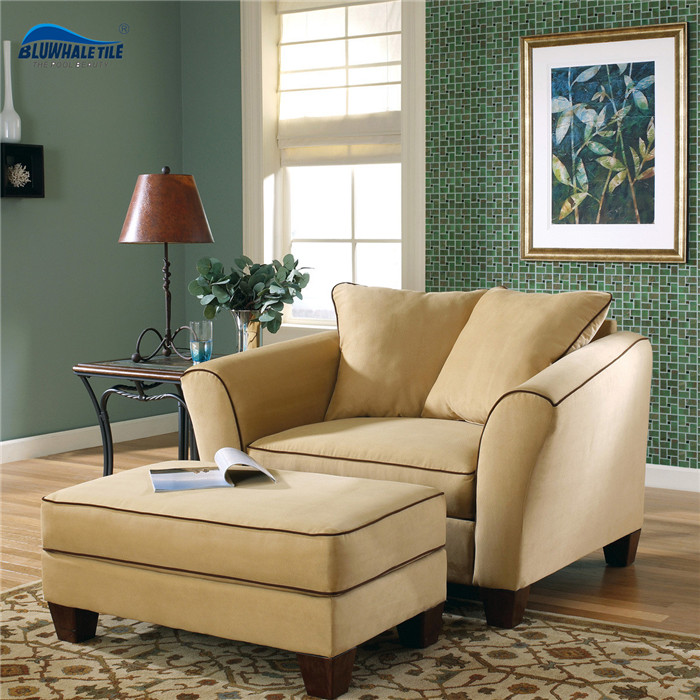 Definitely, it is another superb example to apply in the living room, going with an European style, vintage, artistic, your space statement has formed in simple way!
These two lovely and new glass mosaic tiles can add high style to your pool, kitchen, bathroom and other space. Whether you adore the blue or green, they will both bring you surprise. There are a wide range of gold line glass mosaic tile at luxury collection to suit your tastes and aesthetics. Choosing glass mosaic tile from Bluwhale Tile, a professional and experienced pool tile company, will create a breathe life, depth and visual variety to any spaces filled with elegance.