While preparing a swimming pool building project, reflect on why you really want an in-ground swimming pool. Maybe this project will increase your home and property or a big investment that may not pay off.
You might need to think again if the primary reason for having a swimming or spa tub is due to your relative or neighbor has one. Making a project, buying materials, building and subsequent maintaining a swimming pool and spa tub is not a mere whim or comparing mentality. Not only it will drastically change the landscape of your outdoor backyard, but also it will be a transformation of the life-style: getting more interesting, more joy with your friends and family and more physical training.
1. Do I Really Need a Swimming Pool?
Gathering your all family members to participate in a meeting called "Knowing the real demands and true desires", you might better write down all their discussion results that the reason they want or don't want a swimming pool. Because beginning a swimming pool project will cause inconvenience in your coming months, you need to consider each member's advice including the youngest one.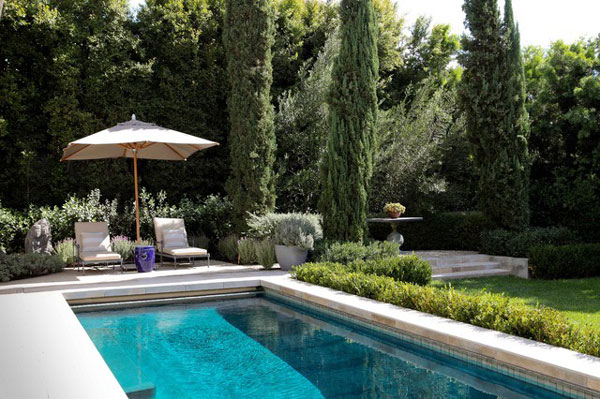 2. What is the Purpose of Your Swimming Pool?
Are you a swimming devotee and wanna swim a few laps in the pool? Did your private doctor suggest you building a pool or spa tub for treating diseases? Or do you want to utilize a pool to hold a weekend party? Or only for your children? The most important point is that you need to make sure that who in your family will most frequently use the pool and what is the actual purpose.
3. What Shape of Swimming Pool Do I Really Want?
There are many different styles and some you might unexpected. A wide range of shapes, sizes and surrounding landscapes. If you own a huge house with a backyard, you might principally consider where you want to place your luxurious swimming pool. For common people with a small amount of land, it may take some imaginative, characteristic design and proper size to make a pool work well for your backyard space.
The process is just like learning the pool building knowledge, which is one of the enjoyable parts of this project. Reading more books about pool shapes, visit the online professional post for example 7 Popular Swimming Pool Shape Ideas For 2019 Summer >>>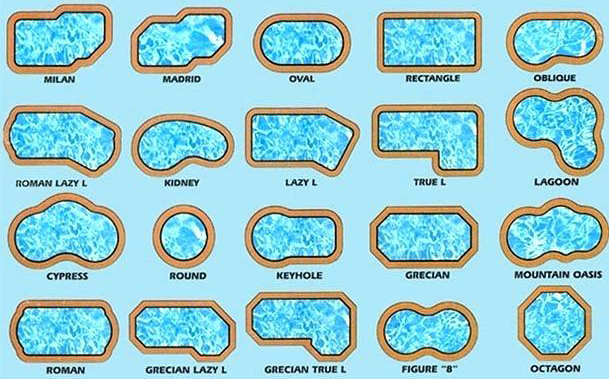 4. How to Set My Building Budget?
Before starting the project, many households might hear this sale pitch "There's a perfect pool to suit every budget." However, as a matter of fact, like any home addition, the actual cost is more than you expected or calculated. This article will give detailed knowledge to help you: What You Don't Know About Pool Construction >>>
5. What Effect Will It Have On the Value of My House?
Generally speaking, an in-ground swimming pool will cost anywhere from thirty thousand dollars to more than a hundred thousand dollars, and additional yearly maintenance expenses are included. That's a large sum of money that households may never recompense if and when your house is sold.
6. How Long Will You Live In This House?
Make a deep and long term consideration before building a swimming pool. Do you live here for a long time or area in which you plan to stay? Do you have a job that you can transfer at any time?
7. How Soon Will It Be Finished?
If you're preparing a backyard event, for example, a wedding, for even half a year after the pool project start time. We advise you not to do so. You should be realistic about how long it will take to build your swimming pool and discuss with your pool contractors to confirm which months will be optimal for construction.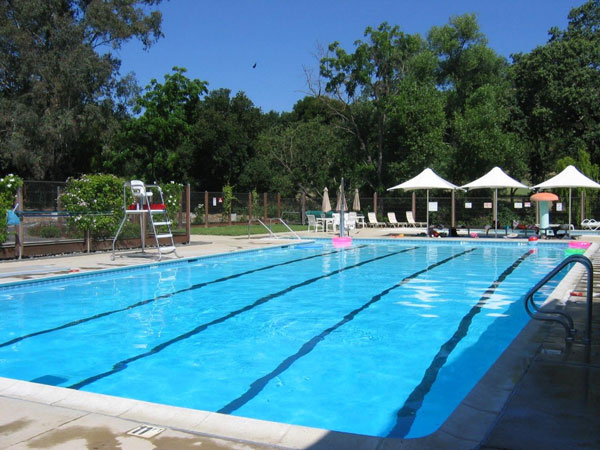 8. Have I Seriously Considered A Community Pool?
Before you decide to build a swimming pool, have you ever been to your local pool? You can join the vicinal gym with a pool instead of building a pool and you can get your exercise training whenever the pool is opening. Because after you building a pool, you might cost more money on maintaining such as pool tiles, equipment, and the surrounding landscape, which is more than the cost of going to the community pool.
As an experienced swimming pool tiles suppliers, Bluwhale Tile will continue to provide more creative pool tiles and share more swimming pool knowledge that fits any commercial and personal project, helping every customer to build an wonderful pool.