Holiday season is full swing! Are you tired of the same traditional boring Christmas dinner party? Then why not make a change to have a memorial holiday by hosting a pool party for the coming Christmas? Your family and friends are ensured to have a great time and will not forget about the day anytime. So, if you have a swimming pool indoor or outdoor of your house, open it for use and become a festive focal point, that will make you and all your guests happy. Following we are going to share some great decoration ideas for Christmas pool party, read on and get inspiration.

Learn more about the trendy 2019 Christmas Pool Party Ideas, check out our latest blog: How to Create Christmas Wonderland Around Swimming Pool >>>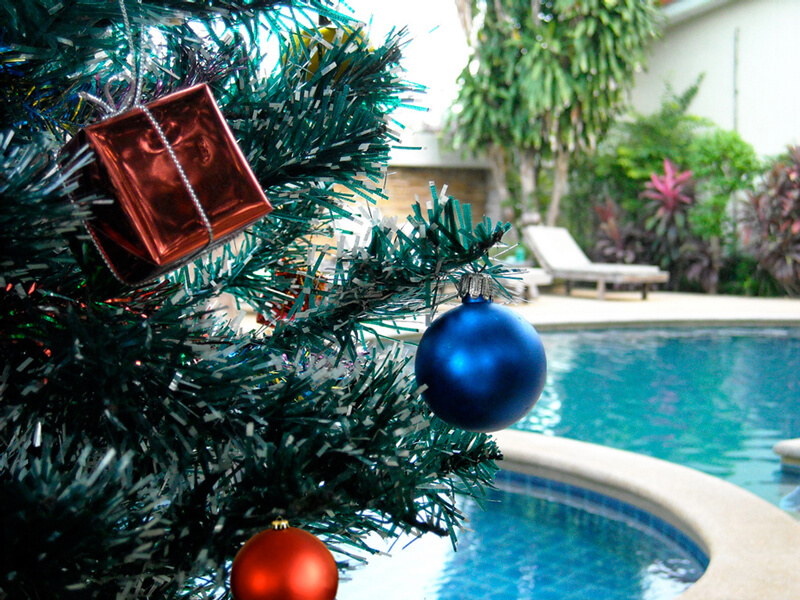 1. Safe for Use
Safety is the basic and most important thing to keep everything goes well, no matter the pool is used or not. Whether you want to open the pool for party swimmming, or just show off decorations in the water, you should guarantee the guests' safety. For example, solar or battery lighting should be better than candles, designate people as pool watcher or lifeguard, if it is not provided, you should post some big and obvious warning signs for attention.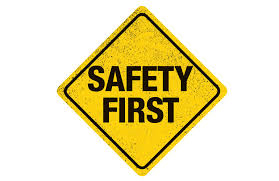 2. Floating Ornaments In The Pool
It is a good idea to floate some Christmas ornaments in the pool, which would be very festive and enliven the entire pool area easily. Illuminated candles is on the top of my list of pool ornaments, these small things can quickly build a relaxed vibe for the party. These floating candles are easy to create and handle, also, they are not expensive to buy. You are sure to love the reflection of light on water, that is adorable!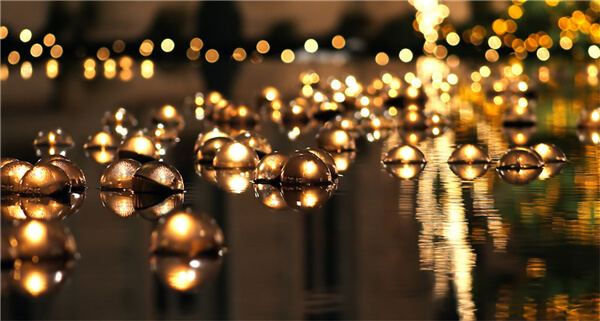 No Christamas can be without a Christmas tree. I personally love to use a floating tree for pool centerpiece, which gives a voice - "It's Christmas!" And it will work better if the tree is made in smaller size and lighter weight.
3. Do Not Overlook The Deck of Pool
Turn your pool deck into a wonderland by covering the deck with artificial snow, battery candles, greens for festive atmosphere. Lay a snowman or santa in the pool area, even you could tie a red ribbon, and kids will love this party.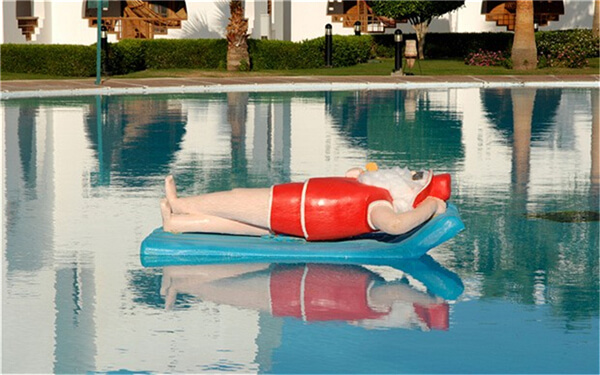 4. Prepare Food
Your Christmas should be delicious! It is a big day to have dinner with friends and family, so you should get the recipe in advanced. However, do not be pressured about what to make for Christmas, you can go with all your favorites including super moist turkey, some mouthwaterng pies and mashed potatoes, and remember to keep them fresh and warm, which will make this holiday meal one to remember.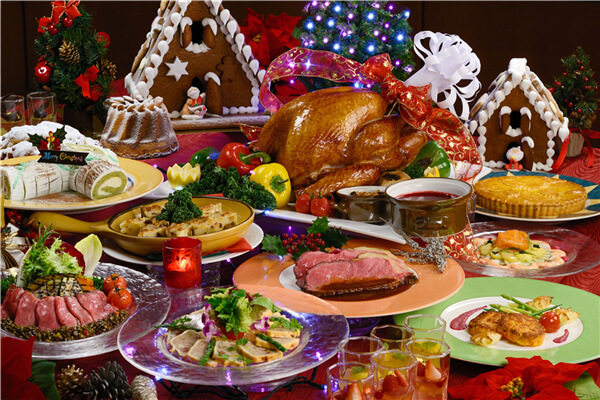 5. Entertainment
Make your Christmas beautiful, tasteful and especially playful! You can host some activities and games to get your guests into Christmas spirit. For examples, making gift-giving, playing games, singing Christmas songs and watching movies, all will make that day as a good day.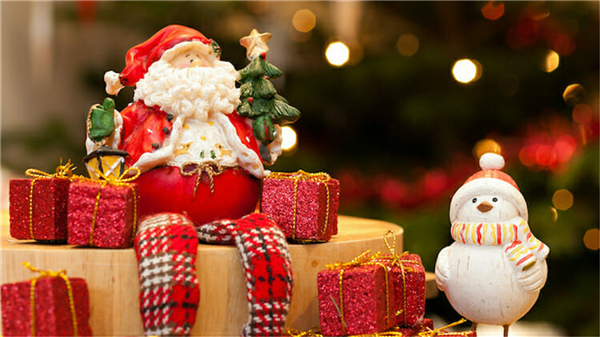 Before you send out your party invitation, please make sure your pool party in best condition. If you have more great Christmas pool part decorations ideas, welcome to share with us.