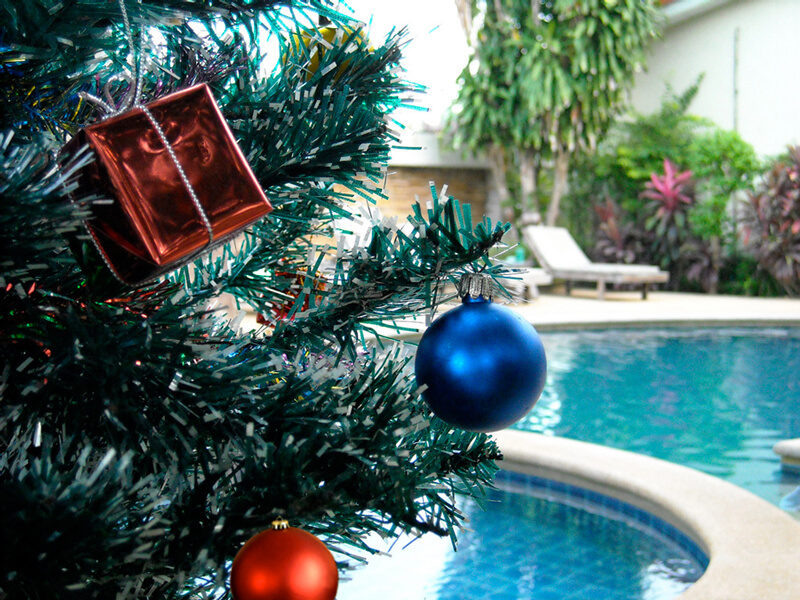 Joyous December is one of those months during the year where family parties and friends gatherings are happening continually. It is a fantastic opportunity for various get-togethers to have a great time with your family, friends or neighbor. If you are a pool owner, you should get the most out of it for the important festival - Christmas.
It's possible that the swimming pool is not often used for swimming as much during the cool months as it is in the summer holiday unless you have a heated pool. However, we all prefer to appreciate a pool, especially when it has a beautiful Christmas tree, charming lights or other attractive decorations. Maybe it has to do with the feeling of tranquility that the pool water or the swimming pool tile tone brings to us.
Looking for imaginative swimming pool Christmas decoration ideas? Here are some creative ideas to make your pool looks more festive for this year's Christmas. Nobody denies that pool is an important investment, which is the reason why we need to make the most use of it all year.
Poolside Christmas Tree
Before you start your decoration plan for Christmas, you must ensure that your pool is always limpid and stay in the best condition to make it look as clean as possible. If not, you should check out our blog to clean your pool before: The Ways to Clean Your Swimming Pool Bottom Effectively >>>
Please know that decoration isn't a science. It's art! Therefore, like any art, you make it up and it comes from your creativity. Remember that you need to do is have fun and not worry about any design rules just follow your heart!
Determining a suitable theme is the first thing you need to do. You can choose one theme for your whole swimming pool Christmas decoration so everything performs well together. For example, traditional style, rustic feeling, natural Christmas, stylish theme or blue Christmas (maybe it's the suitable one). Your theme can be simply the hues you've chosen, or you can according to your mood and then choose the themes which can express those feelings.
Golden large star or small stars, colorful ribbons, exquisite gifts or multicolored balls, colored small lights. All of these elements can be used on your poolside tree.
Someone might want to put the Christmas tree into the swimming pool and play in the pool. For those should check out our blog: Why Extend the Swimming Pool Season is Easy>>>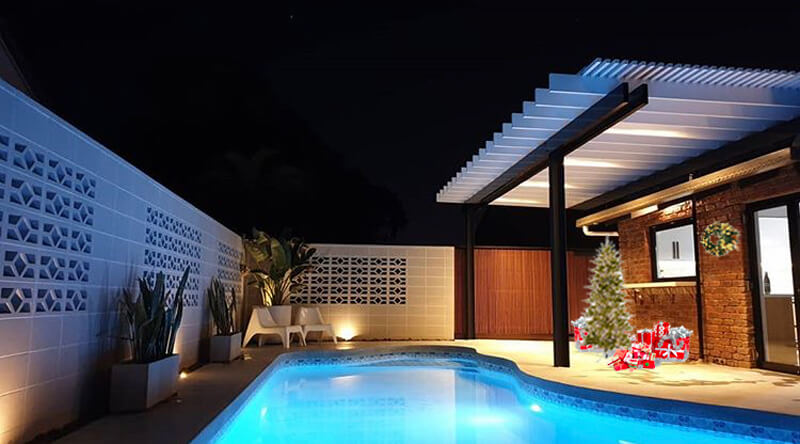 Open Christmas Lights
Christmas tree is not the only decoration element for the pool so colored lights not only can be used on a tree but everywhere. Placing the beautiful lights on the true trees, the natural stone, hedges, the pool water surface and everything around your backyard. The colorful little light bulbs will create a wonderful holiday atmosphere for your swimming pool.
Decorating Christmas lights to your backyard natural surrounding turns your common backyard into an exquisitely prepared holiday setting that is perfect for any get-togethers. To delight your friends or family, we advise you to open all the lights and make them look their best, even if you held the party indoors. A good look swimming pool is a warm and attractive image, giving an accent to the whole backyard during the party evening.
How to make these lights decoration look spectacular in the evening? A jet or waterfall might help you and the effect even better! The sound of waterfalls is something that our sense of hearing will never get tired of listening to and think of being in nature. Moreover, other warm lights are from floating candles or ornaments. Adding some of them on the pool might provide a merry and great Christmas ambiance.
Before you set the light decoration, you need to make sure that the light colors can pair well with the swimming pool tones. Know more about pool hues, check out our blog: What is the Perfect Color to Paint A Swimming Pool>>>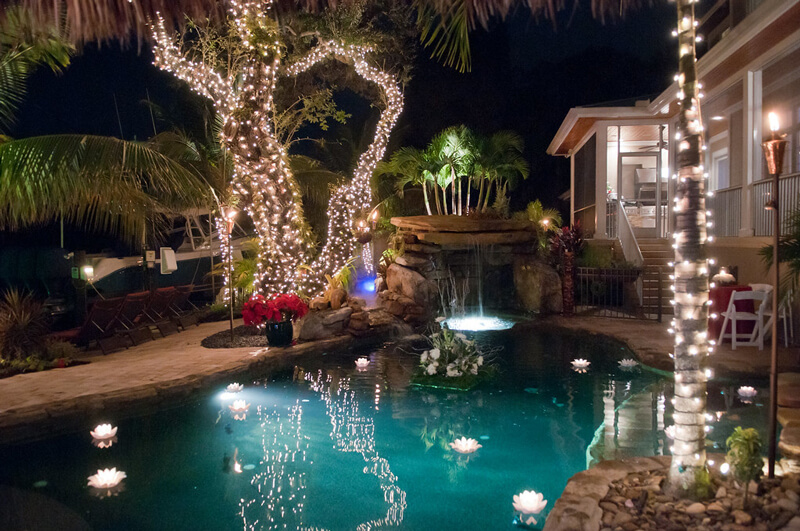 Suitable Pool Tile Tone
Blue Christmas! When it comes to Christmas colors, you might think of red, green or gold but the blue tone has joined in the decoration color scheme of get-togethers. For swimming pool tile tone, blue is always the classic color scheme than other palettes.
Check out our latest catalog for more blue tone swimming pool mosaic tile >>>
Don't Forget to Decorating Pool Accessories
Another great place to decorate your swimming pool is the pool accessories, such as a ladder, lounge chairs, beach umbrella and so on. Why not put some
Do poinsettias surround them? This is a versatile Christmas decoration, which never fails in offers an alluring appearance to any place. Your green surrounding plants and this captivating red Poinsettias can be combined well, which enhances the Christmas atmosphere to your backyard.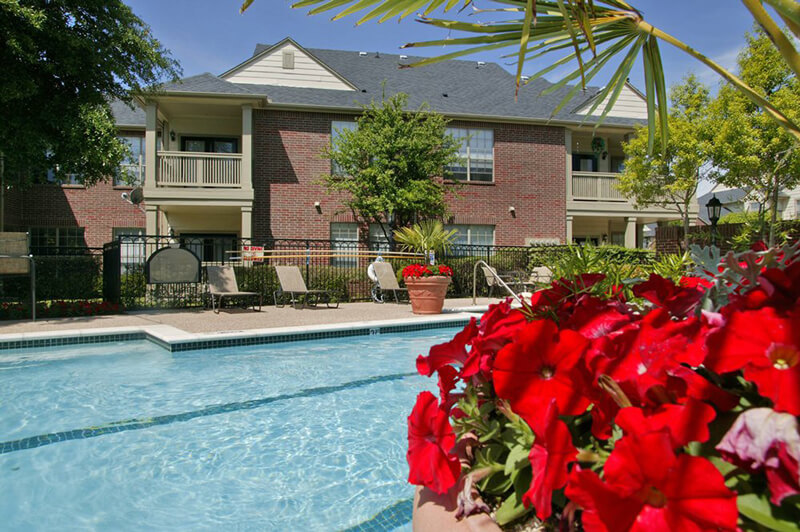 Paper Snowflakes
Christmas can't be without snowflakes. If you're in a city where it didn't snow on Christmas Day, you might need to learn how to make paper snowflakes instead of real snowflakes. Christmas is coming! It's the right time to prepare some lovely paper snowflakes to decorate your swimming pool surrounding natural.
While the lights of your pool are lit, bling and warm float candles, wonderfully Christmas tree, charming Poinsettias flowers and plus the natural sound of the waterfall. Every guest or family member will remember this unforgettable Christmas forever.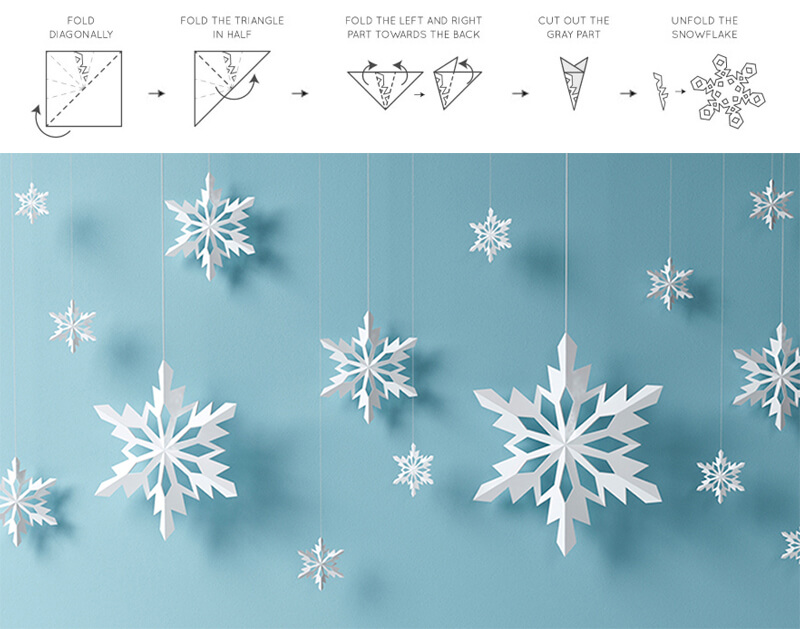 Get Any Ideas?
We're so glad to hear your ideas of Christmas decoration plan either outdoors ( Bluwhale Tile) or indoors ( MM-Mosaic ), why not leave your comments below? Order tile samples to see and touch, we will provide more stunning swimming pool projects for your reference so that you can find a suitable style!