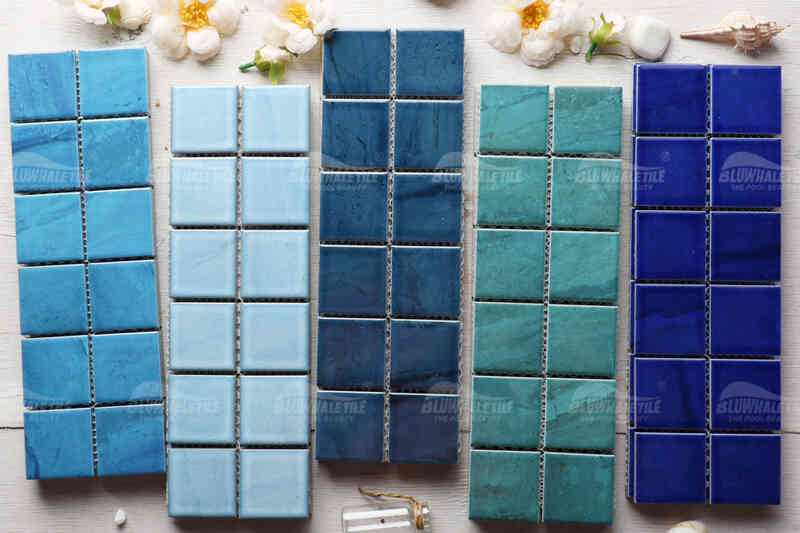 The swimming pool is the focal point of any backsplash. A pool area makes a perfect place to have pastime and have fun. What's more, a pool also makes an excellent place to entertain family members and friends for a nice time or holiday on a heat day. A well-designed and well-constructed swimming pool can also improve the value of any house. This the reason why so many households think carefully about the kind of swimming pool they plan to have in their private gardens. Contemporary swimming pool tile designs from Bluwhale Tile can help you enjoy your pool even more. Such trendy designs allow you to create something that is really special right in your personal garden. You might take closely all the possible choices into consideration. Pool tile manufacturers can help you decide precisely what types of tile designs work better for your individual plans and unique taste.
Checking out our latest pool tile right now! There are many great palette options for your reference here, which come in beautiful ink-jet patterns, colors and glazed smooth touching. They can enhance the style of your pools, bathrooms, or accent wall decor over the top from a professional design perspective. Let's take advantage of this 2'' pool mosaic's versatility and glamour by blending into the below pools or bathroom space, impressionable ink-jet pattern designs.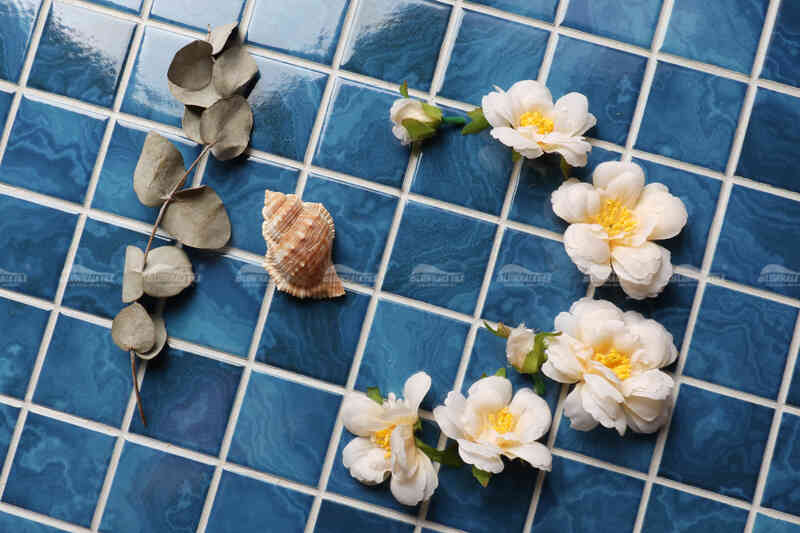 Featured Product: 48x48mm Ink-Jet Ocean Blue KOA2605
This 2" ocean blue swimming pool porcelain mosaic is perfect for adding your personal touch to a featured space. Ink-jet pattern mosaics can be installed as pool interior walls or as pool waterline decor. The sky is the limit with the application of the pool tiles as an experienced designer can essentially create any appearance just by mixing the patterns. We provide a multitude of mosaic palettes most especially for swimming pools. By the way, they can look great in the bathroom as well.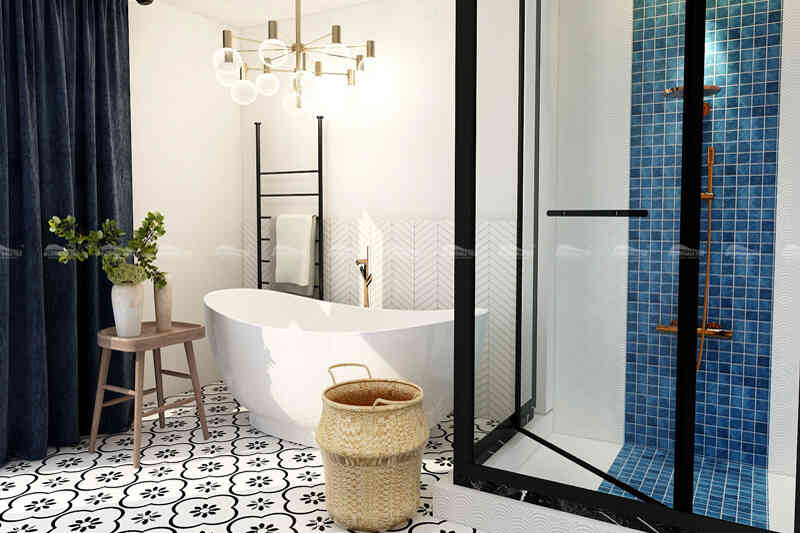 A space of the bathroom that can very much gain the appearance in its entirety is the shower area. It may not seem like much, but a beautifully textured and designed shower can change a bathroom from a common style to an impressive feel.
Featured Product: 2'' Ink-Jet Dark Blue KOA2608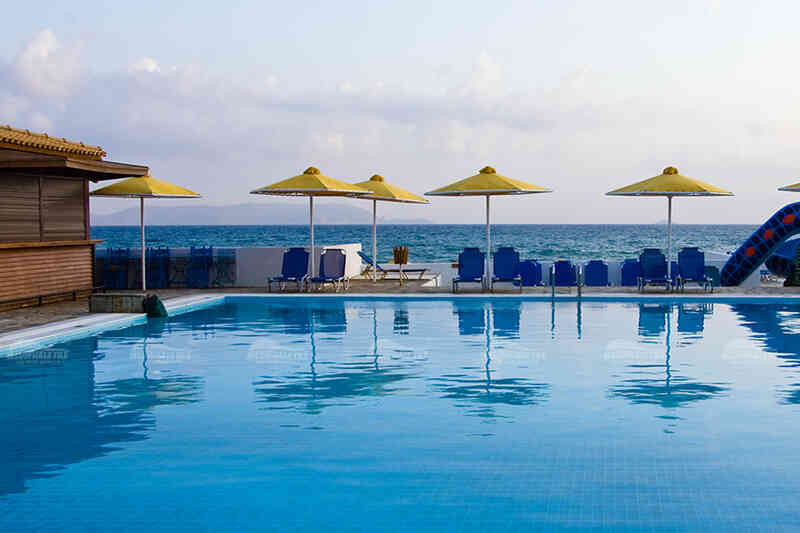 Classic dark blue color, ink-jet textures, and combinations of hues and patterns can make this type of pool mosaic not only fun to design, but the end result can look tremendous. Certainly, you've had a look with ocean blue pool tiles in the bathroom. Imagine that in your swimming pool projects. Or if you'd like your pool waterline design to be a bit subtler, this ink-jet pool tile can provide look for that as well. The swimming pool design with 2'' pool tile options are endless.
Learn more about how to design a unique pool, check out our blog: Natural Design and Warm Tones >>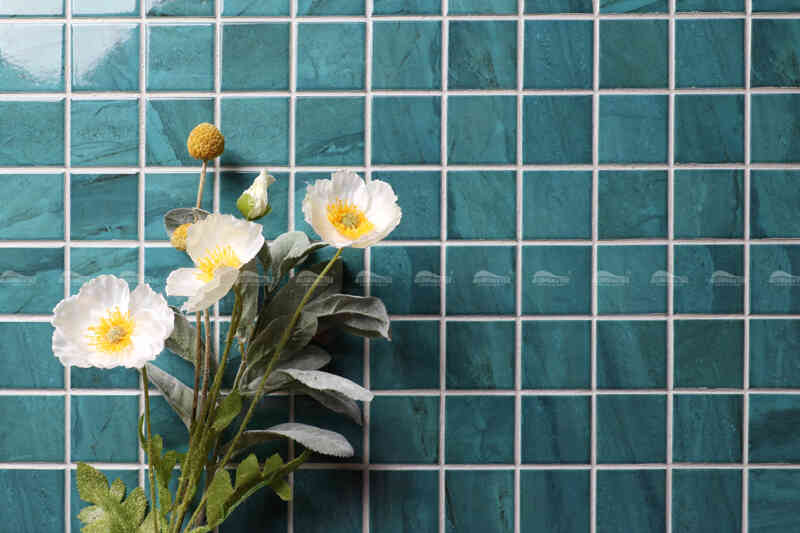 Featured Product: 2'' Ink-Jet Turquoise Green KOA2701
There is a reason porcelain mosaic tiles are the ideal material for swimming pools and bathroom walls. They're durable, moisture resistant, weather-resistant, and stain-resistant. Most significantly, our porcelain mosaic's moisture resistant clearly makes it a perfect choice for bathroom walls. Our 2'' ink-jet porcelain mosaic also extremely difficult to scratch or crack, so it can prevent seeping from water.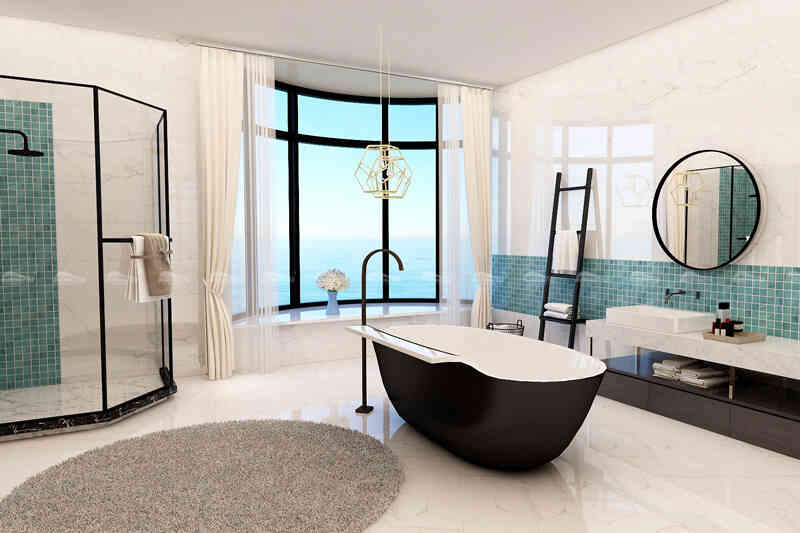 As we all know that bathrooms are generally hidden spaces throughout a house. They're not extraordinary areas of a house that households like to show off. That said, plenty of time is spent on bathrooms. For example, getting ready before working, going to bed in the evening, taking a bath, making up...the average person might spend a solid hour in the bathroom space for a whole day. All that time spent, why not utilize unique ink-jet wall tiles to decor it and make it look brighter and beautiful.
Here is a trendy and modern pool design might appeal to you: Remodel the Backyard Space >>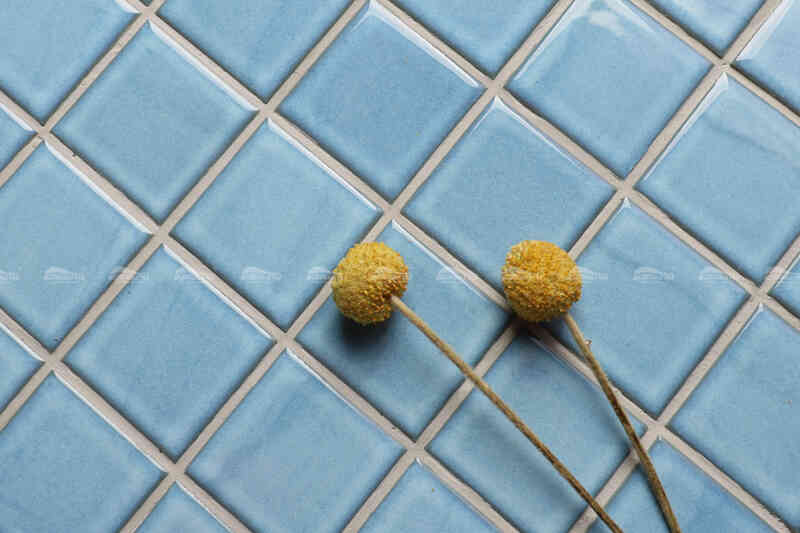 Featured Product: 2'' Ink-Jet Sky Light Blue KOA2601
Clearly, a bathroom wall tiles or backsplash tiles are not exposed to long sunlight except for might be through a nearby window. On the other side, assuming our focus is on outdoor swimming pools, exposure to the sunlight is very possible. The sun shines on a swimming pool for a long time, therefore, swimming pool tiles are recommended to make up of porcelain glazed materials. Due to the acid-resistant and fade-resistant performance, our 48x48mm ink-jet pool tiles can withstand sunlight without losing its form or appearance.
For more home-style pool design, check out this project: How To Design Refreshing Home Pool Style In 2020 >>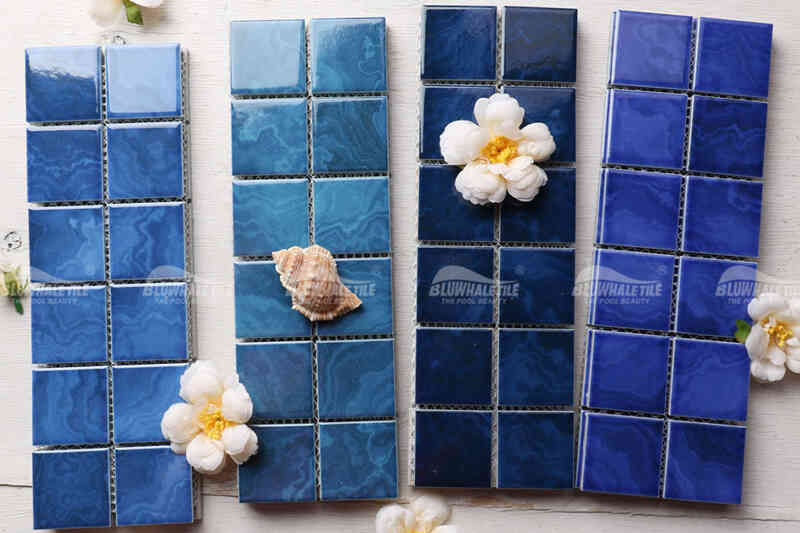 Get Inspirations?
Are you interested in our latest ink-jet pool tile collection? Order tile sample to feel, see, and touch its charm right now! We take great pride in our tile series. Hence, we've managed to build and expand our products to a great extent in our over 10 years of business. Bluwhale Tile aims to be your one-stop pool supplier, and we work around the clock to create innovative pool products that we know our clients will fall in love with.
If you're interested in glass materials, this colorful glass collection might suit you: 4mm Thickness Crystal Glass Mosaic Tiles Make A Classic Swimming Pool >>