Though natural landscape swimming pool or special shape swimming pool have been increased in popularity in recent years. Just like the previous blog mentioned, the regular rectangle shape is still the trend, especially in a hotel resort. According to this resort surrounding, the resort has been planted various green trees so the swimming pool needn't have to be fancy. The regular rectangle shape is perfect here!
After determining the shape of the pool, we prepare several schemes including various style pool tiles. Finally, the resort owner chooses our classic series, and before we get started on the two different swimming pool bottom pattern, can we take a moment to appreciate the whole project which has just been finished. It's a normal pool filled with simplicity, functionality, minimalism and wonderful Mediterranean tone.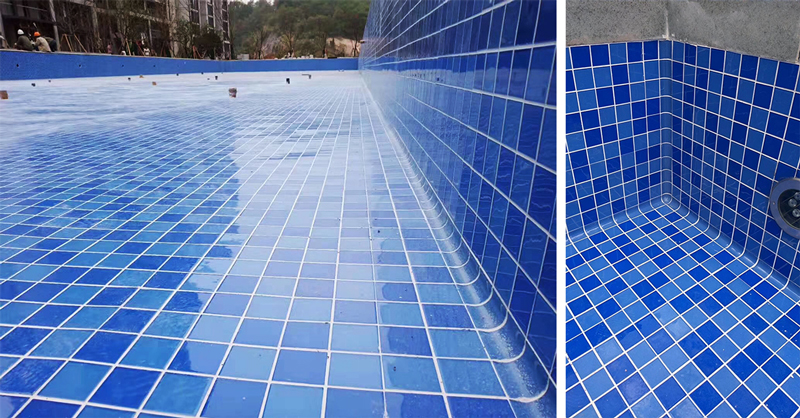 The Same Pattern
Nothing makes us happier than receiving our customer's project photo and seeing our classic series pool tiles are paved surround the whole pool. What made us the happiest? The stair design, of course! We always recommend using the same mosaic tiles or colors rather than just paving cement. It will make the whole swimming pool look more coordinated, it's convenient to maintain in the same way, and most significantly to us, it shows off the ocean blue pool tiles clearer under the sunshine.
Want more resort design ideas? Check out our previous blog "Swimming Pool Project: Natural Design and Warm Tones"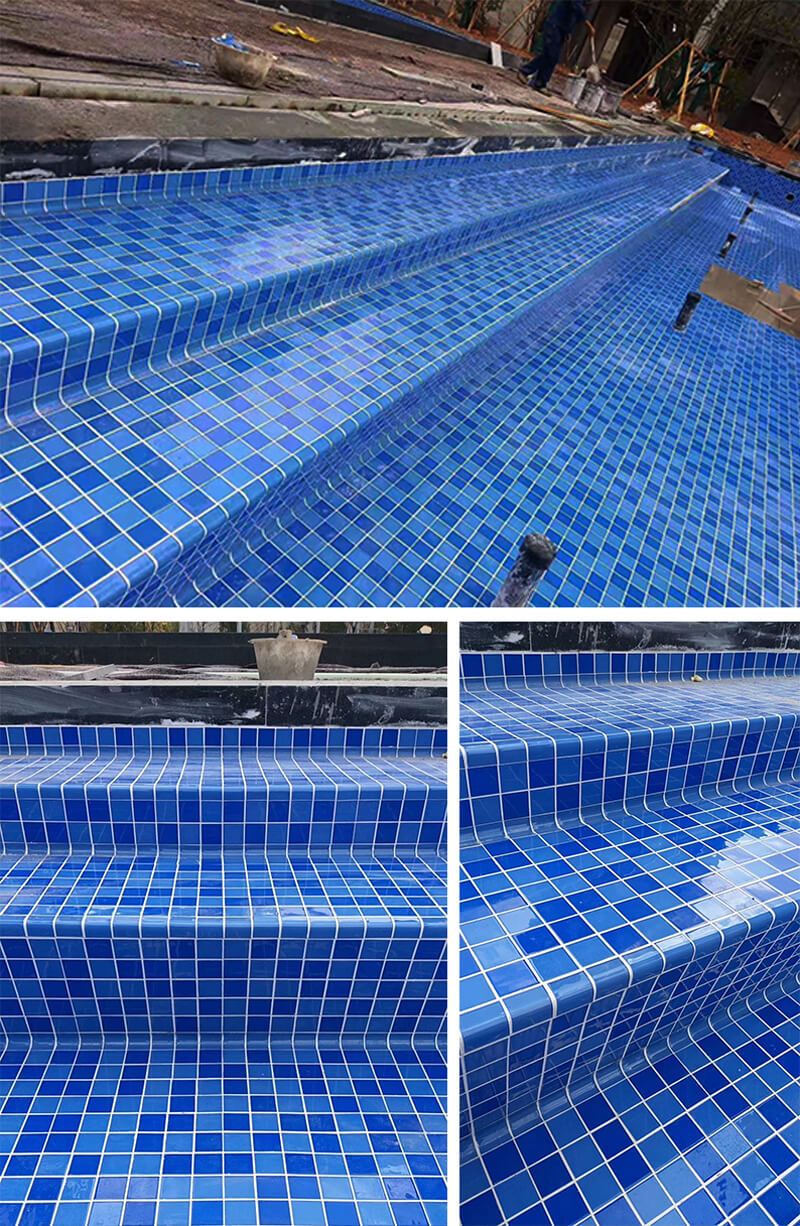 Give Some Geometric Elements
There's no reason to design an identical swimming pool bottom pattern in the same resort. Therefore, we decide to give some geometric pattern on the bottom of the pool. Using another wave pattern porcelain mosaics combine with white and dark blue pure color series to complete the personalized frame. Plus, contrasting bottom tiles can give an aesthetic and contemporary look. In order to pair with the geometric pattern of the pool bottom, this stair design will add a glossy white mosaic line on each step. Not only corresponds to the whole design but it acts as a reminder to swimmers.
For more swimming pool trend design check out here: "What is the Summer Swimming Pool Design Trends in 2019"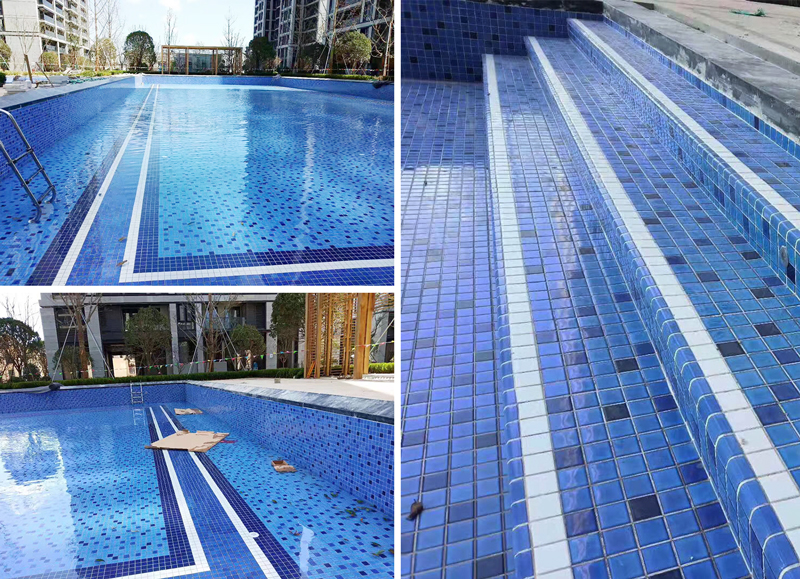 As swimming pool tile suppliers, we will share the newest inspirations and trends for our global customers. If you're interested in learning more about the latest swimming pool project design offered by Bluwhale Tile. Please get contact us immediately to discuss your further pool plans or ideas by comment below or email us at info@bluwhaletile.com