We believe that the terrible coronavirus disease will soon be over and the nice summertime will come again! What the best way to spend the days in your garden pool area? Whether opening pool parties or just taking leisure time to relax by yourself, swimming pools are a perfect addition to a house. And though the pool is the center of summer fun, wet pool flooring and pool floaty decorations are needed for extra cleaning. To prevent wet feet, swimming gears and dirty towels from dirty the interior home, a function poolside bathroom can be a nice space to direct people for whatever needs they may have.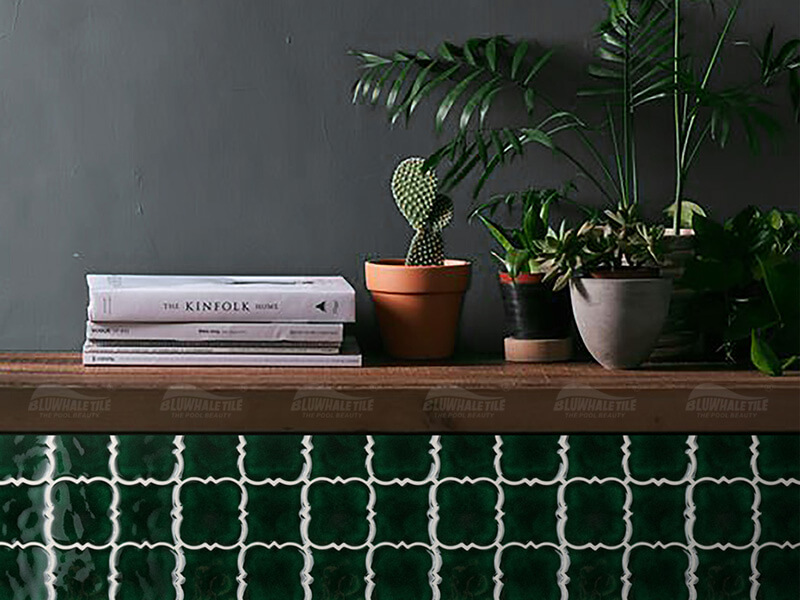 There are many things you need to think about when designing a poolside bathroom. However, choosing what tone and material as your bathroom wall decor should be the important thing. Simple handmade tiles might make your poolside bathroom sparkling! Here are 4 trends bathroom designs of handmade ceramic tiles, reading on and seeing how versatile the handmade tile is!
Deep Green As Decor
Dark green is one of those tones where a little goes a long way. This touching and cozy bathroom prove that even a single trendy green palette can totally transform a bathroom space. Installing the beautiful handmade tiles on the back of cabinetry is a great way to make your space a statement. With smooth glazed touch feeling and attractive arabesque shape, our unique handmade tiles will work well!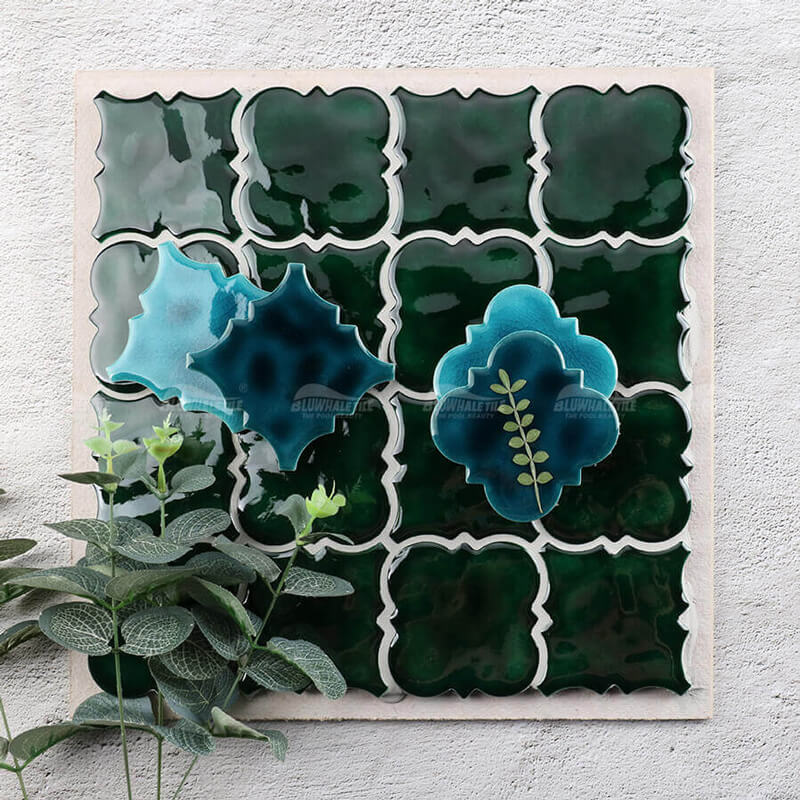 Featured Product: Arabesque Style Handmade Tile, Green, BCZ701E2
As well know that poolside bathrooms are a little different from the common bathrooms, which need extra space for placing pool items and wet towels. Therefore, it needs a beautiful vanity, which not only for decor but for functionality. Just like this space shows, a metal frame cabinetry can enhance your taste and provide many storages for placing towels.
For more natural tones pool design, visit our blog: Natural Design and Warm Tones Backyard Pool >>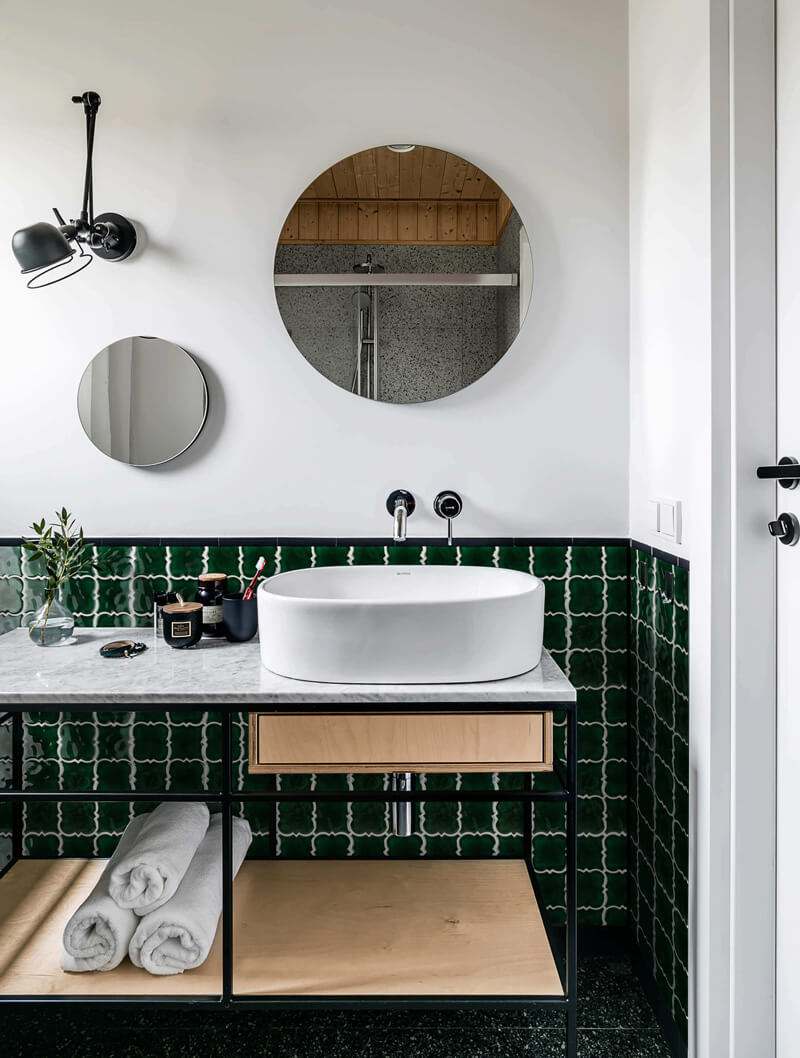 All Shades Of Blue
Natural blue is a classic bathroom tone, reminding of the ocean and sky. Not only blue can calm and relax your weariness but also inspires passion. As a traditional shade for any style bathroom, blue can be used as a stunning accent wall. What better color for a poolside bathroom than blue? Minimalist gray cabinetry, natural farmhouse shelves, silver water faucet and of course a beautiful bath.
For more fresh pool design ideas, check out our blog: How To Design Refreshing Home Pool Style In 2020 >>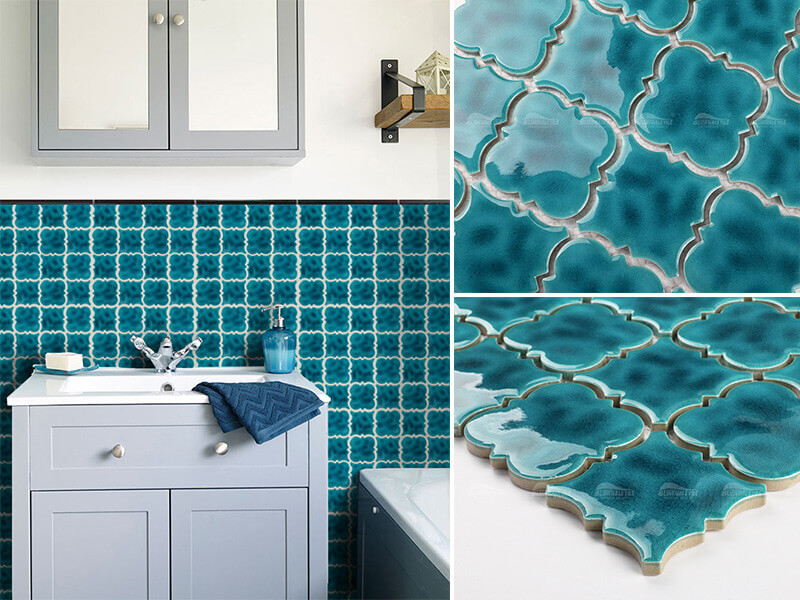 Featured Product: Arabesque Style Handmade Tile, Blue, BCZ602E2
Kiln Crackle Patterns
Durable, versatile and never out of style, our new arrival arabesque shape ceramic handmade tile can perform well in a variety of spaces and styles.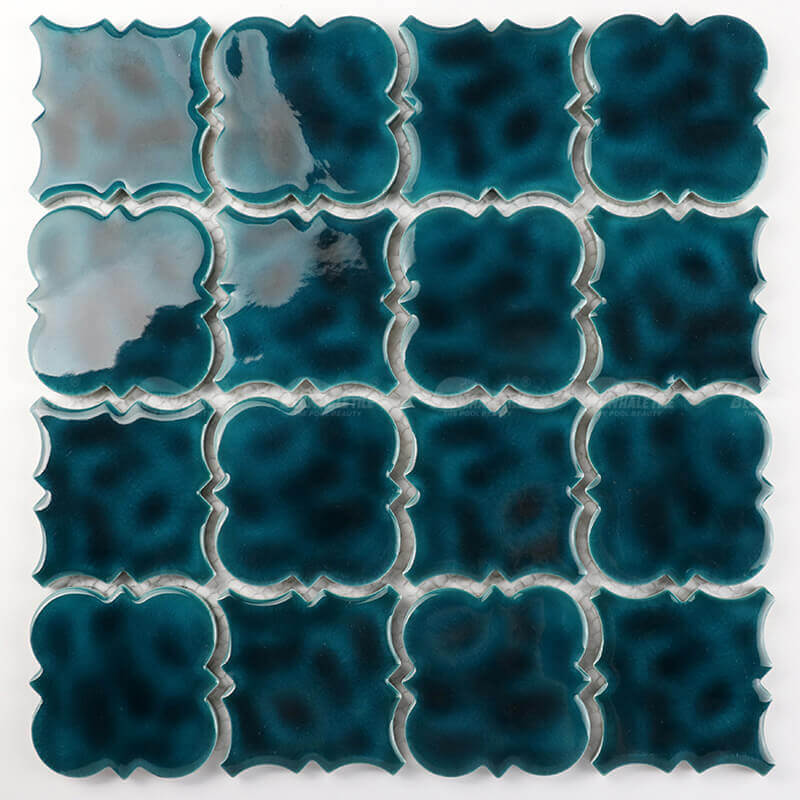 Featured Product: Arabesque Style Handmade Tile, Pale Blue, BCZ601E2
We all love this poolside bathroom which creates the illusion of walking into a mysterious garden. This vintage pale blue wall not only makes the whole bathroom space appear larger but the exquisite kiln ice crackle pattern also makes it outstanding. Many households always shy away from dark palette because dark colors can make spaces feel claustrophobic until we show this poolside bathroom design. Actually, deep moody hues like pale blue will push the walls out and give the space more depth.
For more beautiful mosaic tiles for pool projects, this blog might help: 4mm Thickness Crystal Glass Mosaic Tiles Make A Classic Swimming Pool >>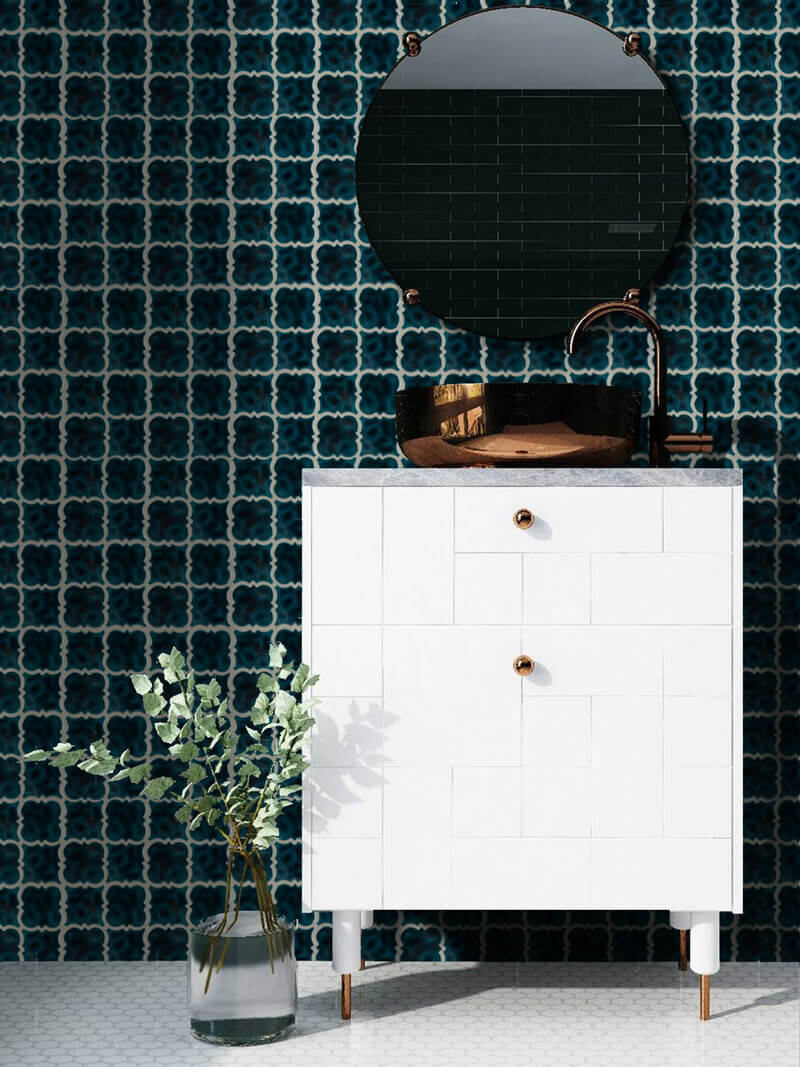 Colorful Walls, Small Bathroom
Many pool owners are now embracing a sense of vintage and learning into smaller bathroom spaces. Not only can small shower areas actually be easier to decor, but it's a perfect place to experiment with bold colors and create shapes. The colorful handmade wall tile maybe to much in a large and oversized space, but can lightly transform a smaller space into a statement of decoration purpose. Let's give your poolside bathroom some character.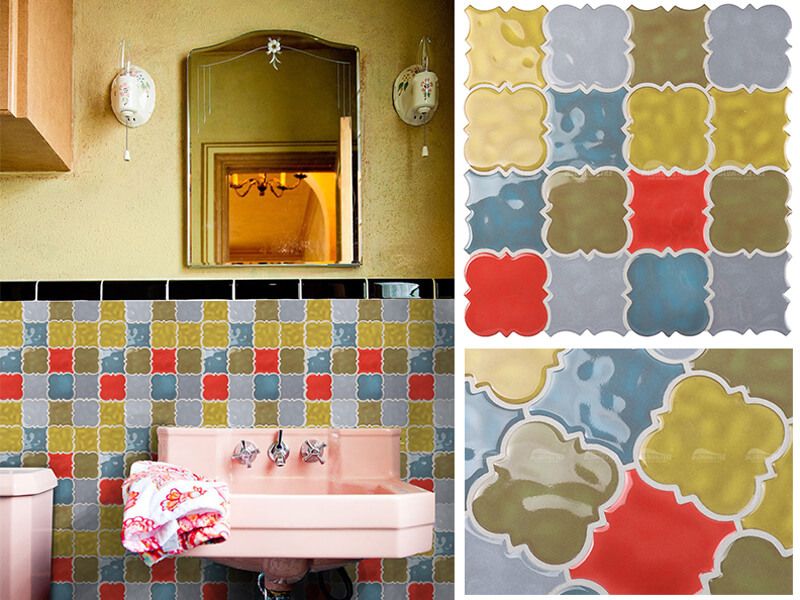 Featured Product: Arabesque Style Handmade Tile, Mix Colors, BCZ001E2
Want to know more about trend design of pools in 2020 here: What Is The Hottest Swimming Pool Trends For 2020 >>
Get Inspired?
Did you fall in love with our chic handmade tiles? Are you plan to use these arabesque ceramic tiles for your poolside project? Order some tile samples to feel an touch in person now! We're so glad to hear your ideas and suggestions for our new collection, Bluwhale Tile will continue to share creative design inspirations for your future pool projects!
SHOP HANDMADE TILE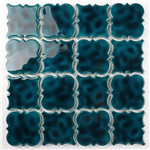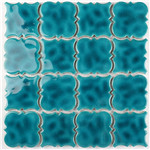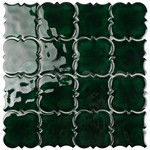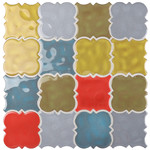 1/ Pale Blue, ZOE2601 2/ Blue, BCZ602E2 3/ Green, BCZ701E2 4/ Mix Colors, BCZ001E2