Blue palettes have been know throughout history to represent the ocean, water, swimming pools in our world. From the vintage dark blue of the deep ocean to the natural blue color of the wide sky, which brings a cozy and comfortable style to our life and surroundings. Used in pool tile design, these blue hues are a welcomed and stylish choice. From black blues to green blues, give your interior space and swimming pool the natural color treatment and peruse some designs below to be naturally inspired.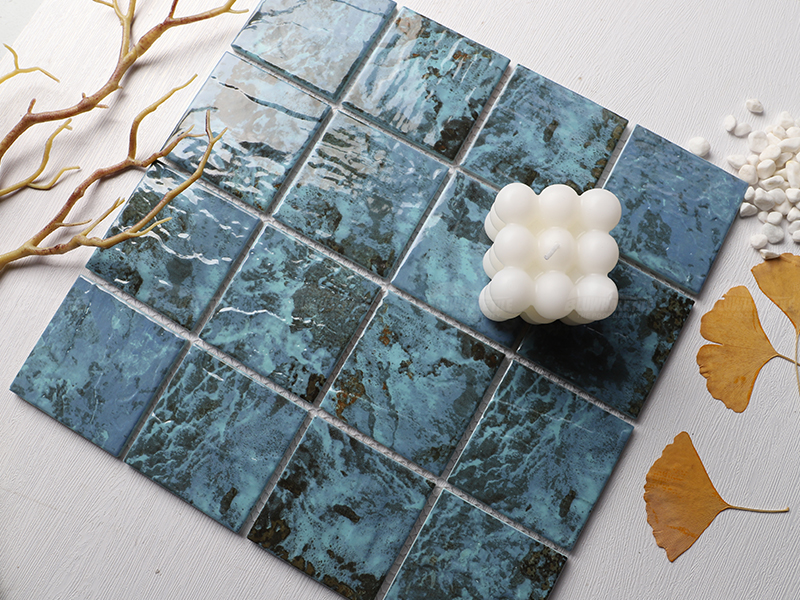 Featured Product: Inkjet Painting Porcelain Mosaic OOA2902
Pop, glossy, and glazed this appealing and stunning blue tile will have you in awe. 3x3 tile size, a thickness of 6.0mm, and a gap of 3.5mm. Most special about this new pool tile is that every finish of the tile is made from inkjet printing technology. Unique inkjet pattern, special wave surface, and cool-touch feeling. Our tile designer's design-eye coupled with this tranquil and welcomed blue color transformed the common 3x3 pool tile into the perfect style. Watching on the below video, feel the chic tile right now:
This heavy-colored blue blend is a perfect example of how to balance deep blue tones. The large 3x3 sizes are an interesting approach to blending colors, and the vintage blue accents blacken the dark tones and allow the square tile to pop. Thinking about going dark with your tile? Consider using inkjet printing technology to keep your pool outstanding.
Head over to our blog for more blue tones inspirations: New Things - 7 Styles 1 Inch Hot Melt Iridescent Pool Tile >>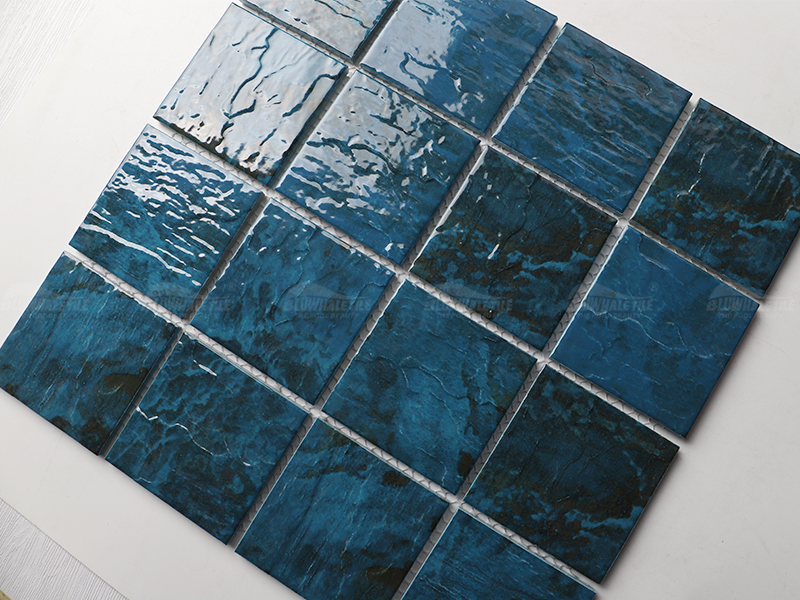 Featured Product: Inkjet Painting Porcelain Mosaic OOA2901
3"x3" swimming pool tiles are a versatile size that can be used in curved pools easier than others. With a wide variety of colors to choose from "3x3" tiles is the perfect tile for any pool or spa. But blue color is a perfect choice! There are more "3x3" tiles in a glazed glossy finish than in any other size. Vibrant blue colors, teamed with acid-resistant glazes, are sure to never out of style.
For more 3x3 designs with swimming pool tile, visit our blog: New Things - 2 Styles of Caribbean Style Crystal Glazed Pool Tile >>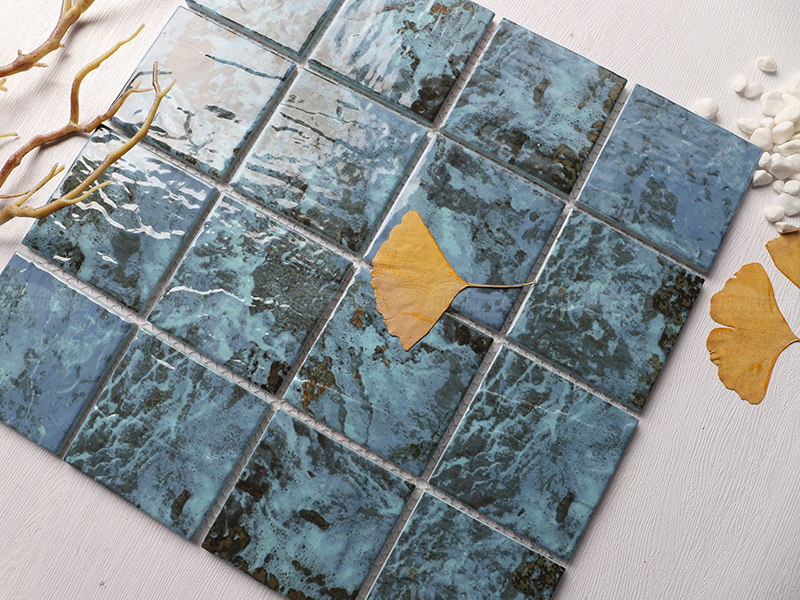 Featured Product: Inkjet Painting Porcelain Mosaic OOA2902
Stylish, calm, collected: this thoughtful bathroom design idea provides a modern and large space for taking a bath while pushing the boundaries of interior design. The chic inkjet painting pattern made of square 3"x3" tile is a refreshing take on the bathroom tile design. The large size of the tile makes the bathroom look bigger, and the blend of blue palettes draws the eye from the left to right of this featured wall.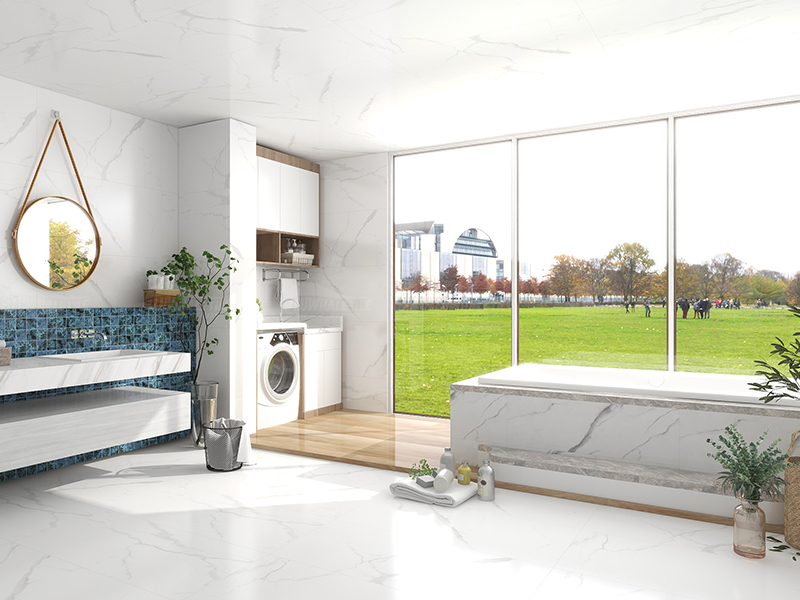 The simple white and plain wood color makes highly contrast to the dark-featured wall, which continues the bathroom trend, matching the wall tile perfectly. This custom white large bathtub is one of our all-time favorites.
For more bathroom design with inkjet pattern pool tile, visit our blog: Pool Tile Trends - 2 Inch Ink-Jet Pattern Mosaic With Chic Palettes >>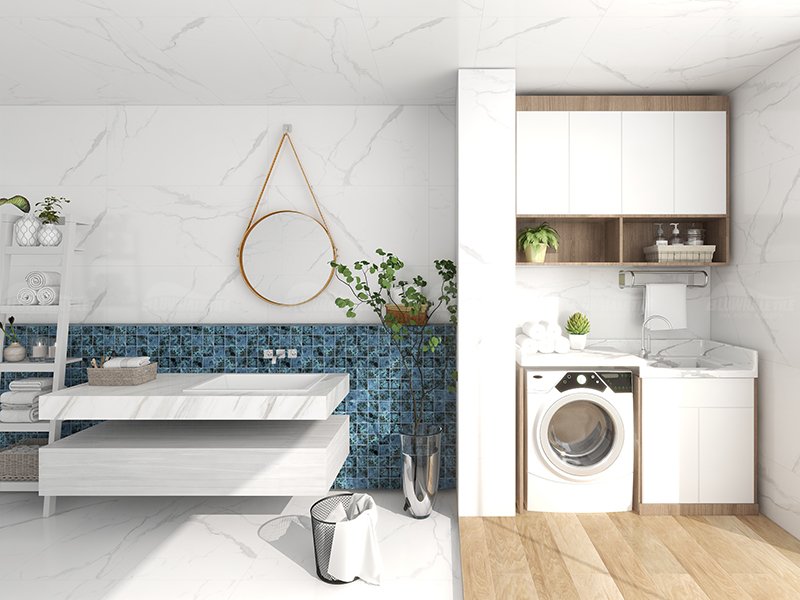 Beautiful wave visual feeling! Get nautical with this characteristic bathroom design. Our inkjet painting pool tiles were paired with classic square tiles to create this brilliant look. Our dark blue glaze has a nice color variation to create subtle movement across this wavy visual effect. Thinking outside of the bathroom box, and into space, is definitely a new blues trend.
For more details of this bathroom design here: OOA2902 Bathroom Design Inspo
Mixing and matching tile surfaces is one of our favorite things to do right now. It creates a contemporary and modern mosaic look that we completely adore. The blend blues inkjet painting finishes created will make your tile look like a custom piece of art whenever space you choose.
Love these blue tones? Might this blossom pattern will catch your eyes: Pool Tile Trends - Blue Blossom Pattern Recycled Glass Pool Tile In 2021 >>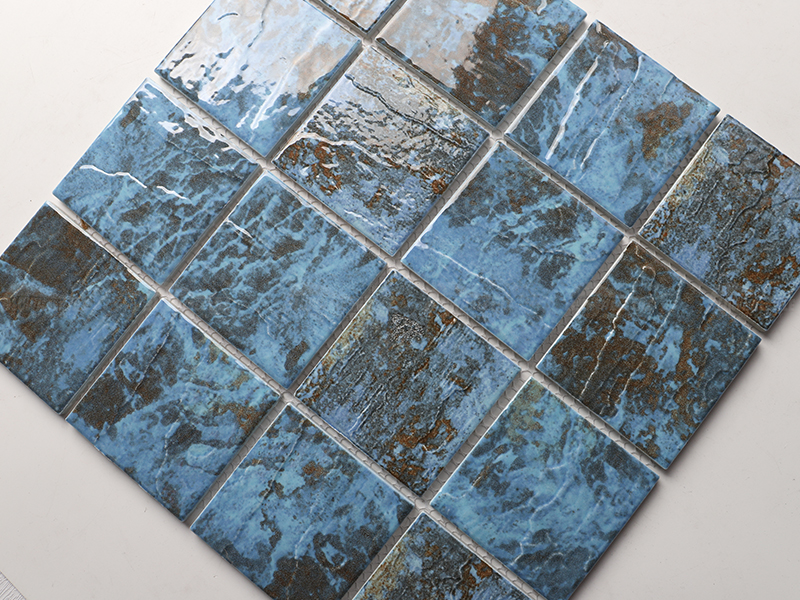 Featured Product: Inkjet Painting Porcelain Mosaic OOA2903
Most swimming pool mosaic tiles are now what they name mesh back tile. Pool mosaic tile can look difficult to install because there are so many small pieces, however, it's quite the opposite, practically. Mesh back 3"x3" inkjet swimming pool tiles typically come mounted on a 12"x12" sheet, which makes your pool installation project super quick., especially compared to other types of pool tiles.
For more pool tile ideas with our blog: 4mm Thickness Crystal Glass Mosaic Tiles Make A Classic Swimming Pool >>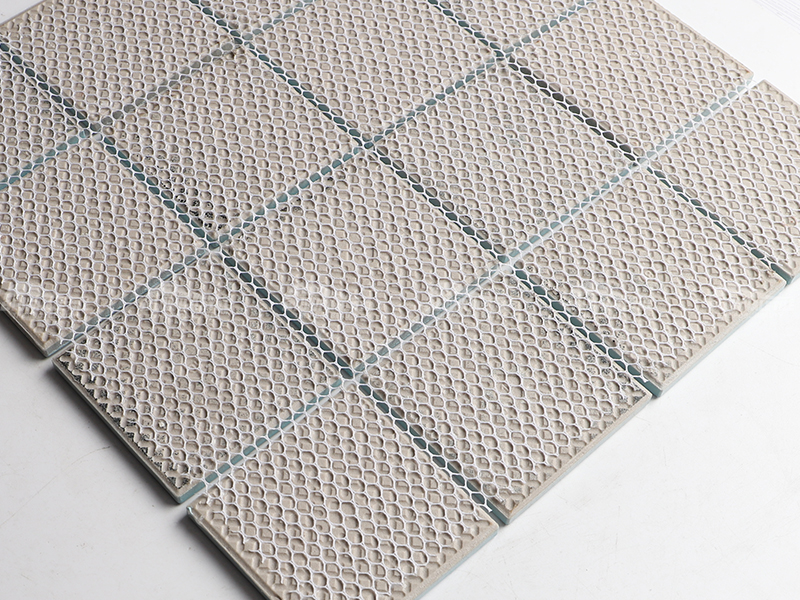 Simplicity that lacks no boldness. We all love using the blue glazed porcelain mosaic tile as the swimming pool interior wall. This creates a subtle and breezy pool area that catches the eye instantly. Take this look to the next level by picking an inkjet painting surface and dark blue combination with high contrast.
For more swimming pool project ideas with our blog: What Is The Hottest Swimming Pool Trends >>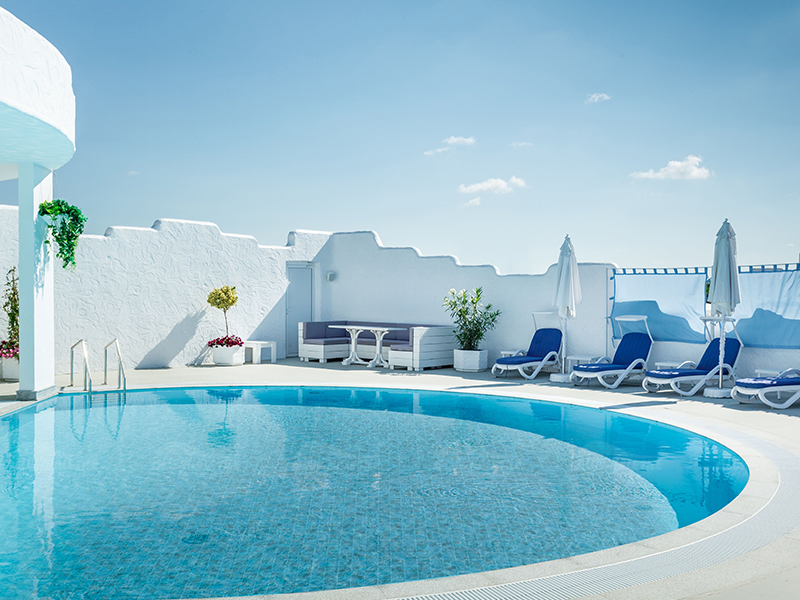 By this point, you might or might not have noticed that this entire list is composed of pool tiles glazed in blues. Sure, of course! These fascinating blue hues are huge hits with our pool projects. These square shape and inkjet painting surface combo not only work easily with a variety of palettes, but they also offer an attractive depth and richness of palette.
If you're a blue fan, you may fall in love with this blue tone pool project: Swimming Pool Project - Blue Tone Leaves Bring Natural Ambient >>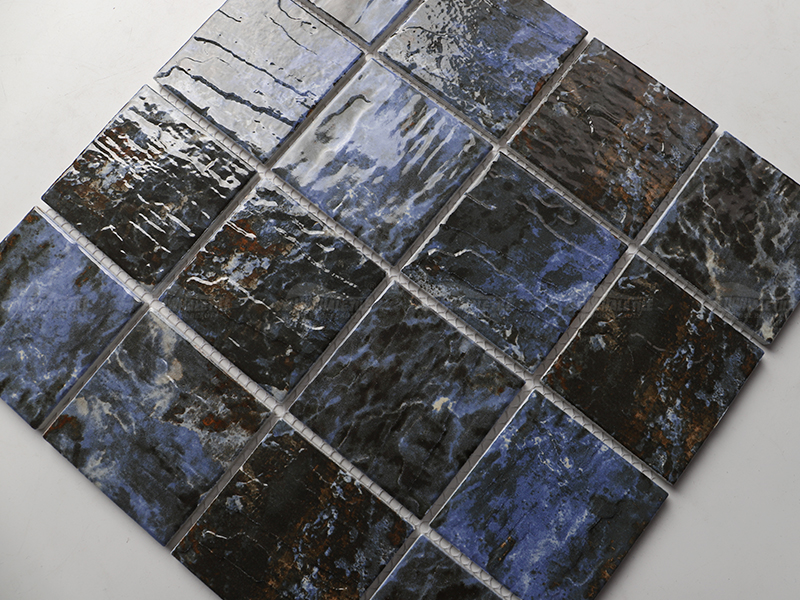 Featured Product: Inkjet Painting Porcelain Mosaic OOA2904
Get Inspired?
Whether you're looking for something stylish and unique for your future swimming pool redecorating plan or bathroom project, something understated and natural for rebuilding your old pool, or something sleek and stylish, you will certainly find a tile that is right for you at Bluwhale Tile. We prepare a one-stop service for your plans. Contact us immediately and share your creative ideas with us!
Shop New Things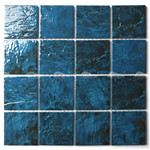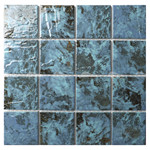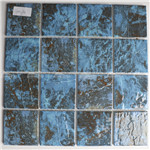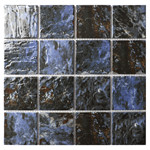 OOA2901 / OOA2902 / OOA2903 / OOA2904