We've been holding on looking for ways to make it easier for everyone to get kiln glaze crystal porcelain mosaic tile in your pools or bathrooms. We are known for our custom swimming pool projects, creating unique pool tiles and waterline tiles that bring personality into your redecorating job. This classic series give different 5 stylish options, which will have everyone in awe of your new crystal porcelain tile. Read on to see our smooth touching surface: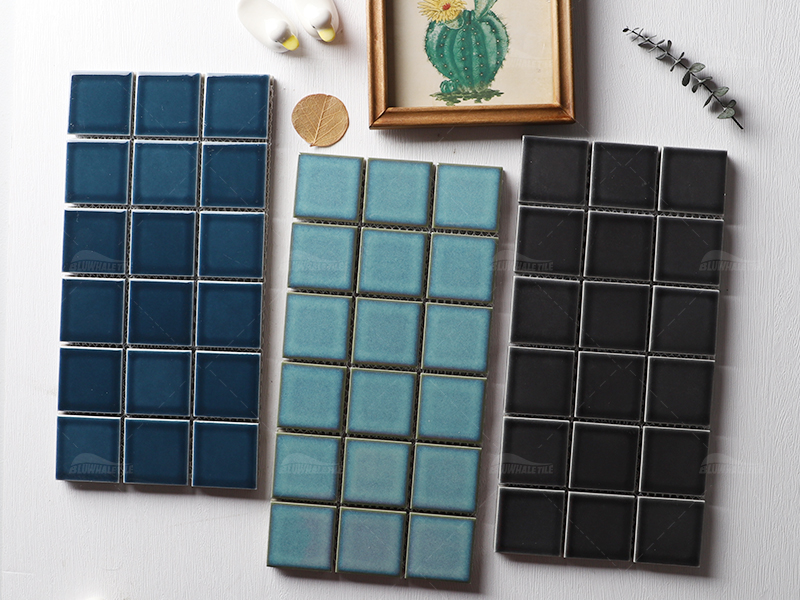 Featured Product: Classical Series Crystal Glazed Porcelain Mosaic KOA2612
Make your next design project outstanding with The Classical Series, our premier line of crystal porcelain mosaic tiles. Every mosaic tile is discreetly made and designed to exceed the standards of modern crystal porcelain tiling. Offered in a variety of cool, refreshing, and vibrant palettes. These tiles are ideal for swimming pools, spas, bathrooms, showers, backsplashes, and a multitude of other interior or exterior applications.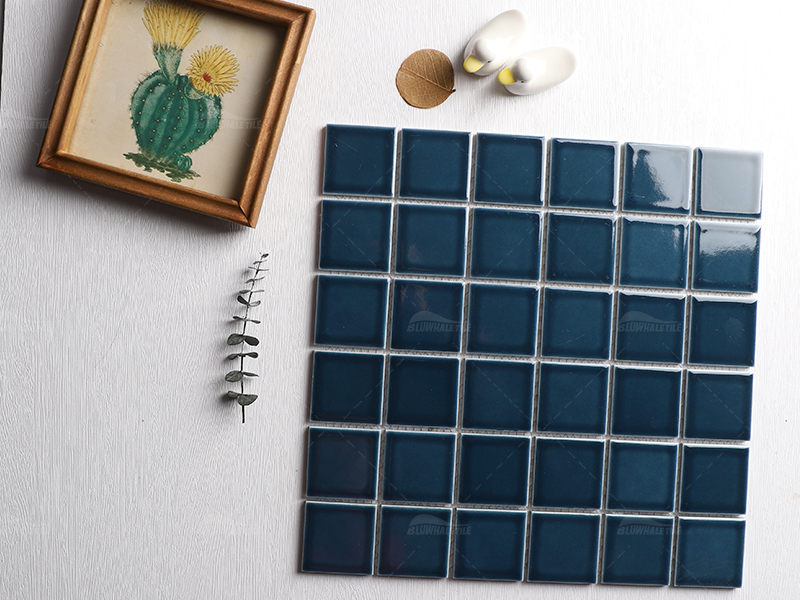 Featured Product: Classical Series Crystal Glazed Porcelain Mosaic KOA2702
Blue tones are a common and stylish palette for any space. While the color blue is known for symbolizing nature and balance it can also represent depression. We like to think that by highlighting the patterns and variations of our blue glazes that it transforms into a relaxing hue rather than a depressed one. By creating stunning and clean spaces with differing shades of kiln blues, our crystal porcelain tile can make any space feel dreamlike!
For more blue palette pool tiles, visit our blog: New Things - 2 Styles of Caribbean Style Crystal Glazed Pool Tile >>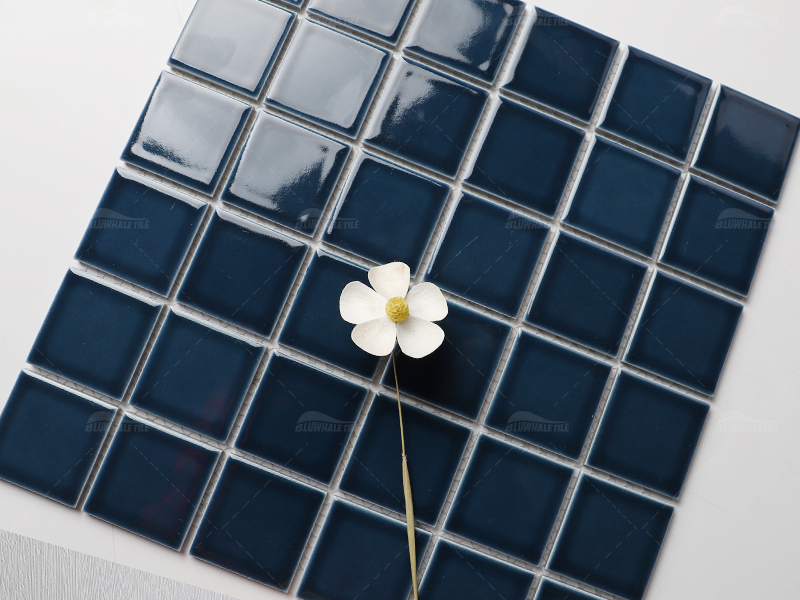 If we had to choose classic tile for every shower space remodels, it would be our new Classic Series Squares. This shape automatically turns any shower into a deep ocean ambient. We're used to seeing our clients flock towards these kiln glaze tiles for their shower or swimming pool, usually in our classic square shape, but prefer blue tones. This shower statement wall is one of our designer's new favorites - It shows that you can bring a dark blue wall and bold red bathtub color into a shower and still give off peaceful vibes.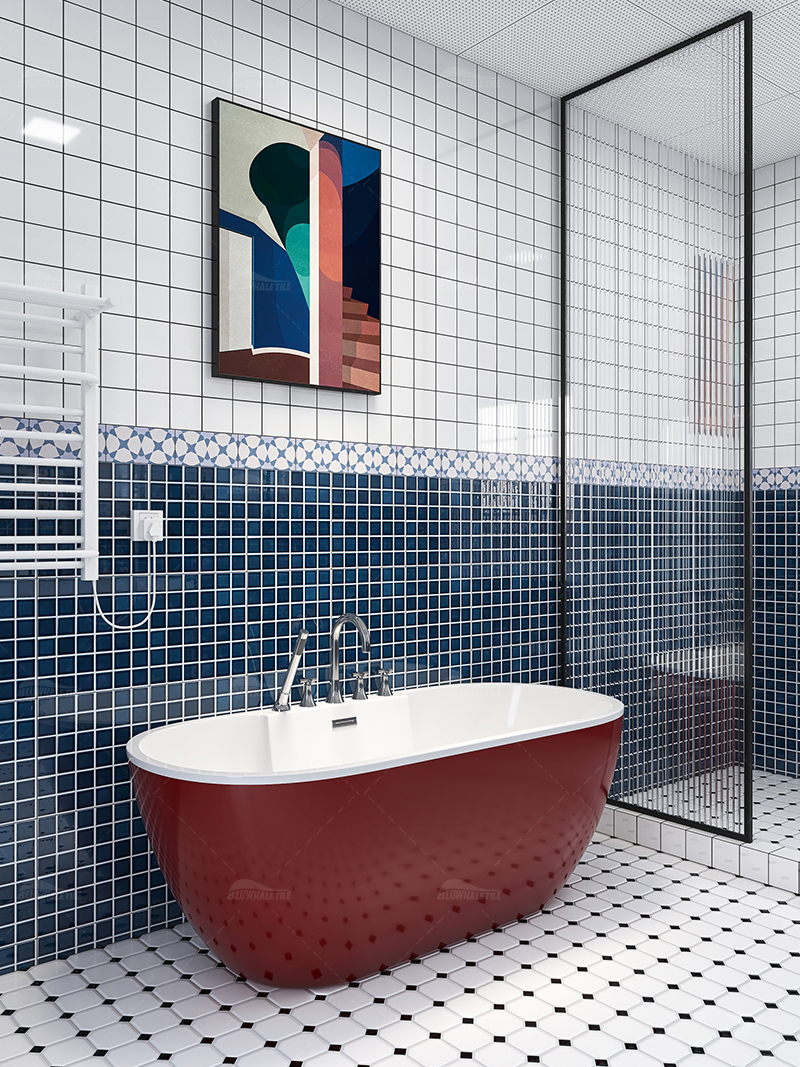 Usage of crystal porcelain wall tiles as the art will begin to play out in the bathroom and shower as accents, pulling in the visual feeling of being in a high-end hospitality setting within the interior space. We will see this make its way into the main areas of the bathroom as a visual anchor - becoming a blues mysterious realm.
For more shower featured wall design ideas, visit our blog: Get Point - Why This 14 Outdoor Shower Ideas Will Change Your Life >>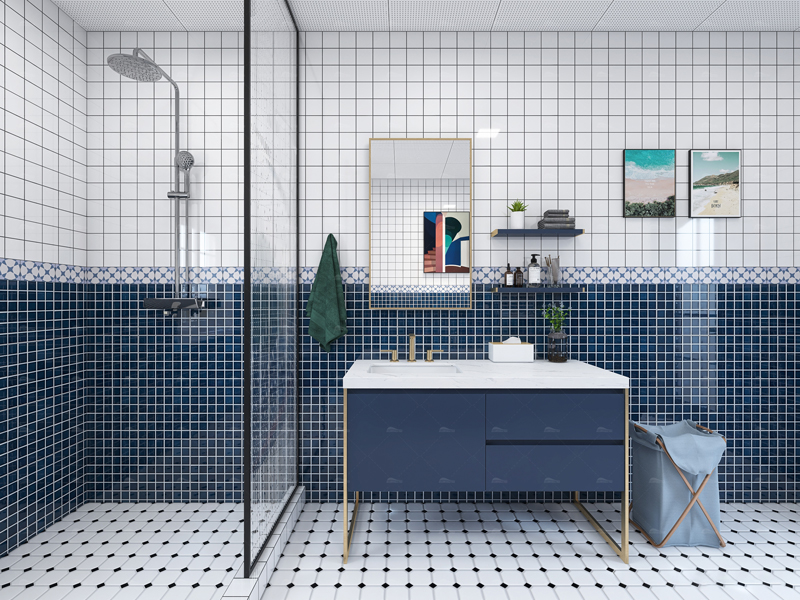 Our dark blue hue crystal porcelain mosaic tiles, create the most perfect natural design goals. These classical square beauties have a smooth kiln glazed surface and an irresistible visual feeling when caught just right by the beautiful light. Can you imagine a more perfect compliment to this kiln glaze tone than these golden-fitting elements and blue cabinetry? This combination is giving us some major ocean feeling space.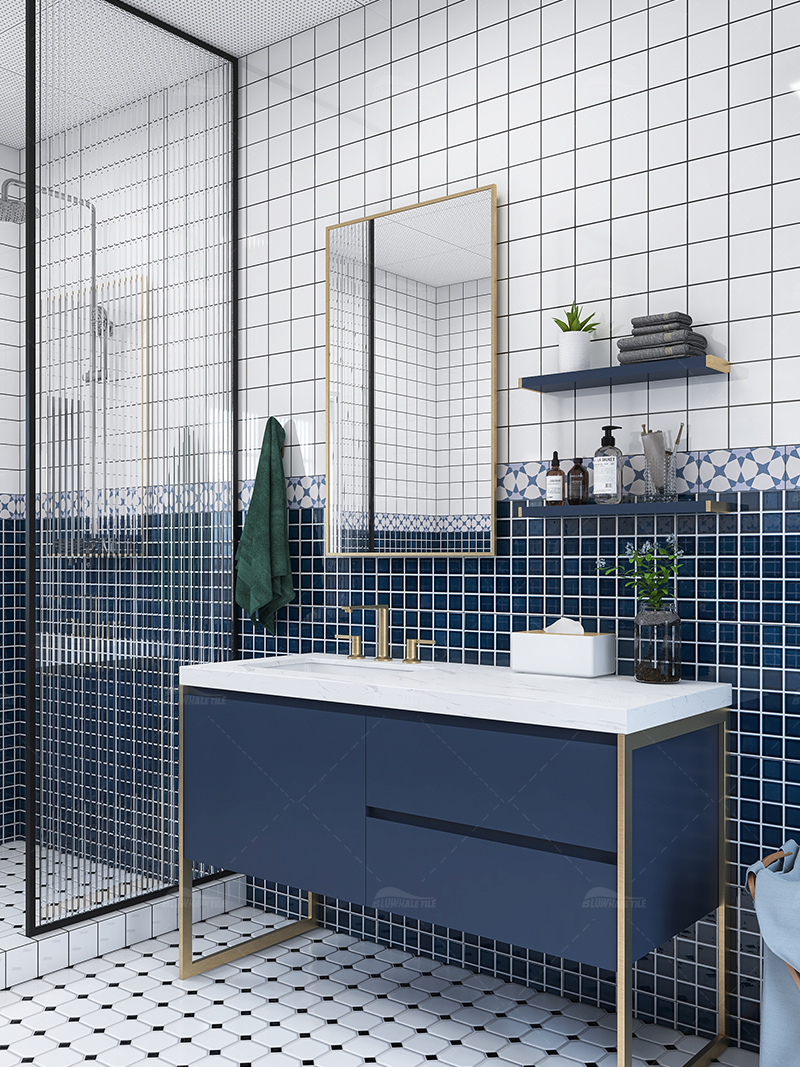 Walking into this ocean wonderland bathtub, you must want to take a relaxing bath in it, and you are sure never to leave this room! The beautiful kiln glaze blue color in this bathing space makes us think of a tranquil deep ocean or the quiet night sky. From the featured wall, bathtub interiors, and steps, every detail in this bathing space is screaming for attention. The other pure white accent wall is what brings the whole room together, in our opinion - its attractive blue hues make it hard to leave eyes!
For more blue hue mosaic tile designs, visit our blog: Pool Tile Trends - Blue Blossom Pattern Recycled Glass Pool Tile In 2021 >>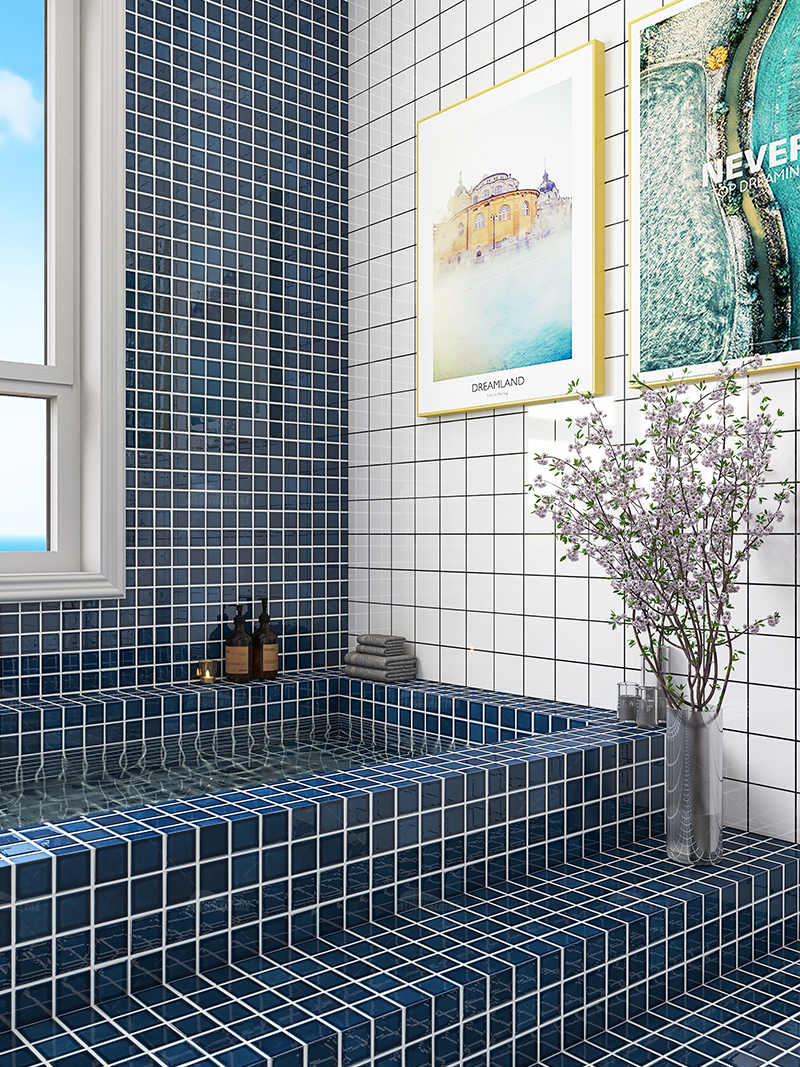 A stunning and trendy kiln surface on the classic square tile. Classic Series is a fan favorite, and for great reason. It's simple, interesting, and timeless. The crystal porcelain tile choice and the way it's installed can match a variety of appearances and styles. See more details of this refreshing tile with our product video:
Dreaming of a simple and minimalist pool or bathroom? Look no further than this Classic Series perfect design by the amazing crystal porcelain 2x2 mosaic tile. We love a dark green tile design almost as much as we love the blue tone one. It is a wonderful way to add an extra eye-catching element to your interior space.
For more new pool tile design, visit our blog: New Things - 3" x3" Inkjet Painting Swimming Pool Tiles >>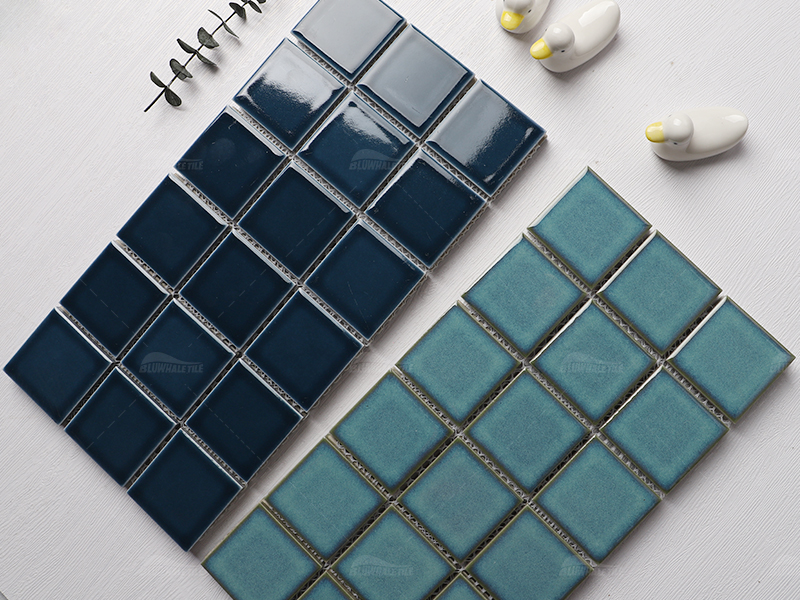 Featured Product: Classical Series Crystal Glazed Porcelain Mosaic KOA2616
One of our most welcomed blends just happens to combine these two simple colors in this Classic Series. Our 23x23mm crystal porcelain blended blue things add a dimension of style through the minimalist white and perfect kiln glaze. Using natural blue colors as a base color with white and various tones of blue as accents makes a balanced and contemporary design ideal for any space. We love creating unique and appealing visual effects on the kiln glazes!
For more ways to mix blue color hues, browse our blog: New Things - 7 Styles 1 Inch Hot Melt Iridescent Pool Tile >>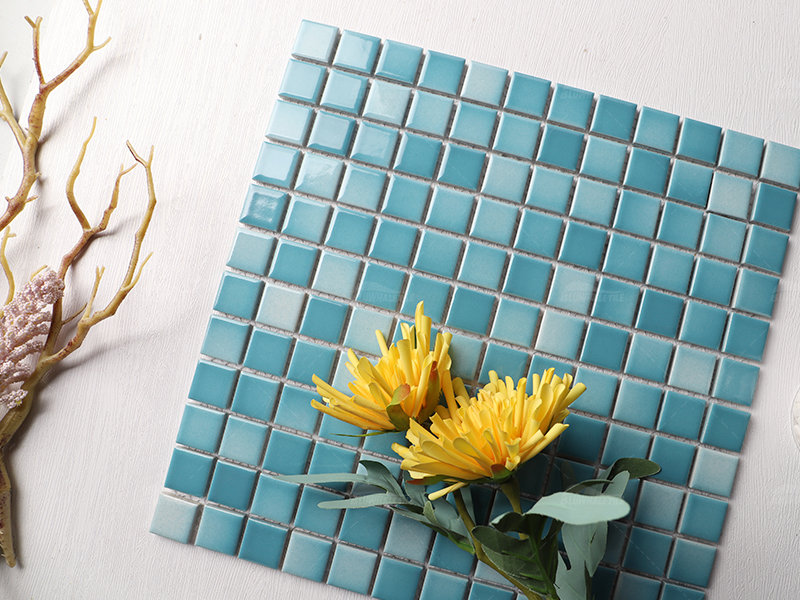 Featured Product: Classical Series Crystal Glazed Porcelain Mosaic HOA2701
It isn't difficult to envision why many people chose "refreshing" as the color that inspires natural and cool vibes during the summer holiday. Green classically evokes feelings of the forest, mountain, and relaxation. When used thoughtfully, green kiln glazed porcelain mosaic tiles can be a soothing and wise choice to invigorate your pool projects or bathrooms.

For more on refreshing green pool tiles, visit our blog: Pool Tile Trends - 2 Inch Ink-Jet Pattern Mosaic With Chic Palettes >>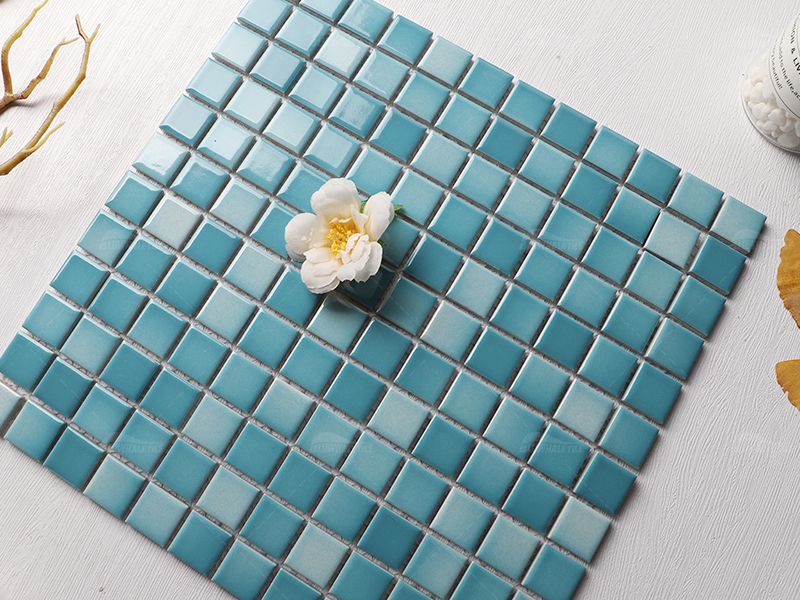 Let's add some mixed color elements to this Classic Series! Here is one of our favorite: Kiln Glaze Thing. This mixed color crystal porcelain tile has so much beautiful depth to it that it doesn't need to be a finished install to be prompting. Just look at how perfect the mosaic tile is on its own.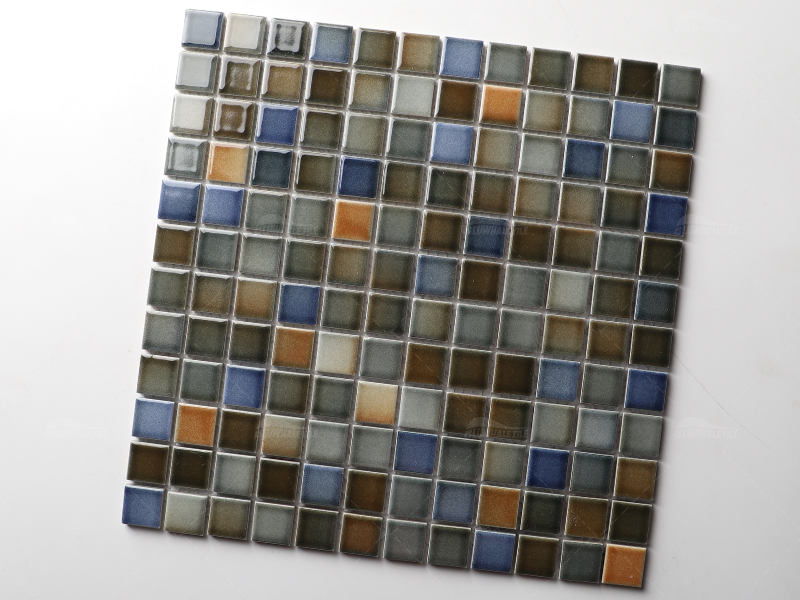 Featured Product: Classical Series Crystal Glazed Porcelain Mosaic HOA2008
Get Inspired?
Whether you're looking for unique tiles for your future swimming pool redecorating plan or bathroom project, something understated and natural for remodeling your old pool, or something sleek and stylish, you will certainly find a tile that is right for you at Bluwhale Tile. We prepare a one-stop service for your plans. Contact us immediately and share your creative ideas with us!
Shop New Things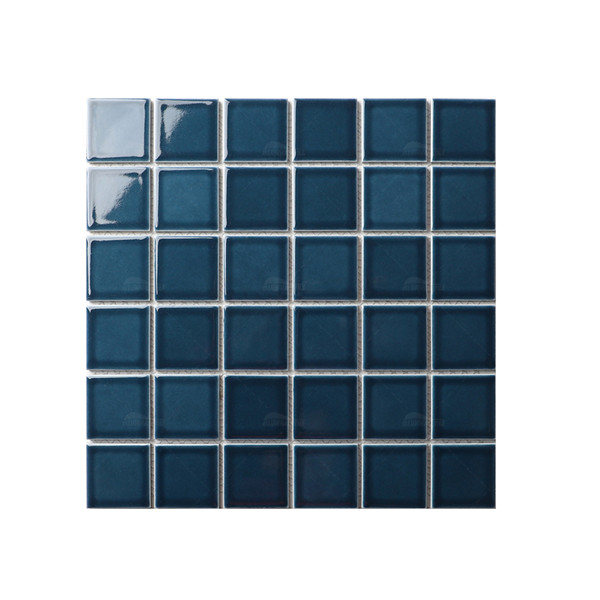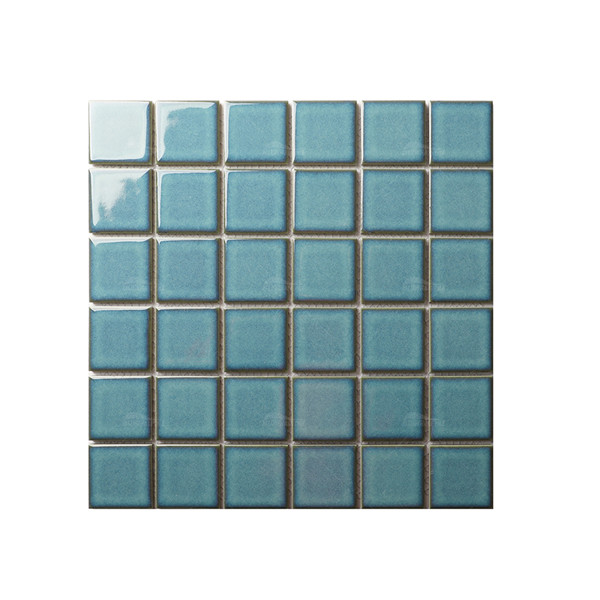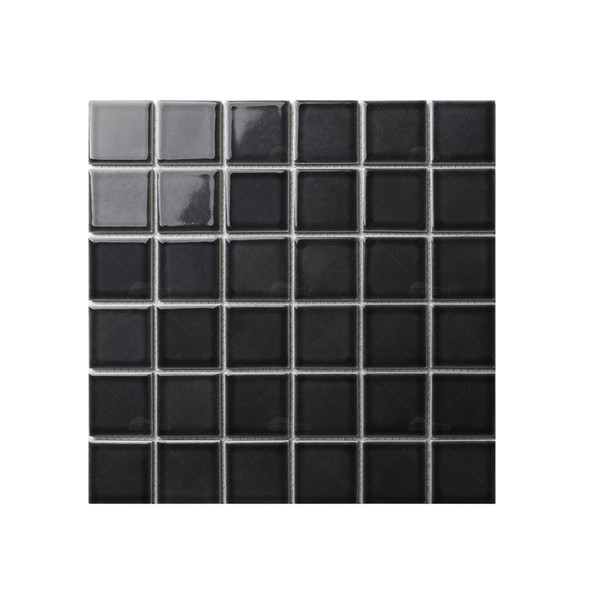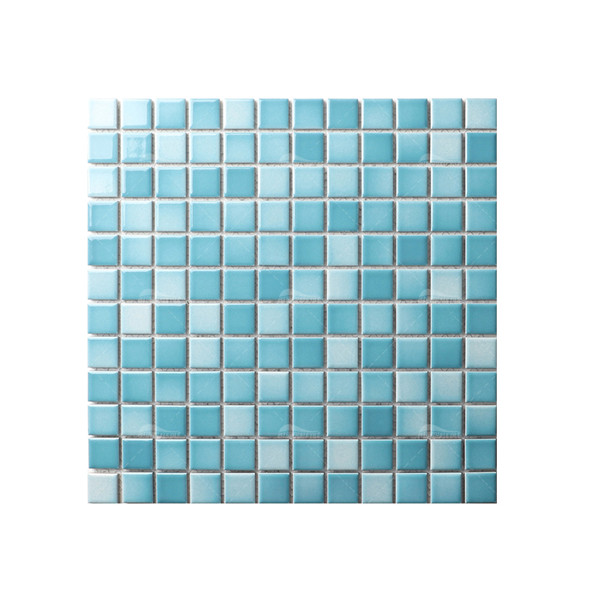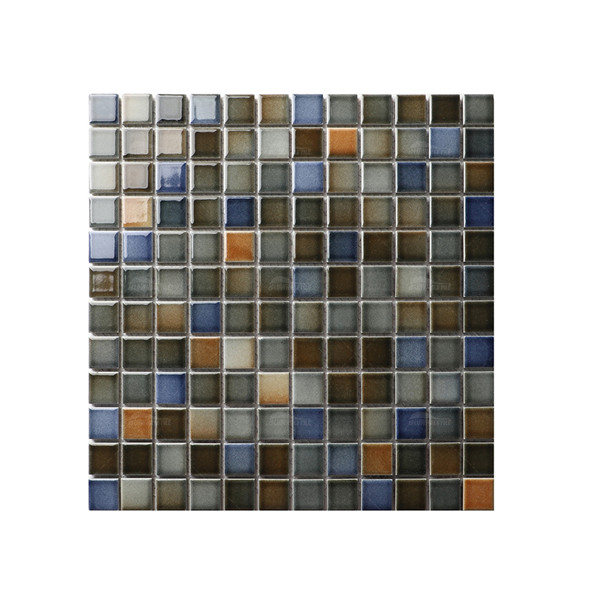 HOA2701 / HOA2008